How do you reach lucrative Canadian audiences?
From finding new customers to engaging existing ones – use our winning combination of expertise in the Canadian market, in-depth data and the power of physicality. Access over three billion data points collected from our network to optimize the impact of your marketing message.

Get noticed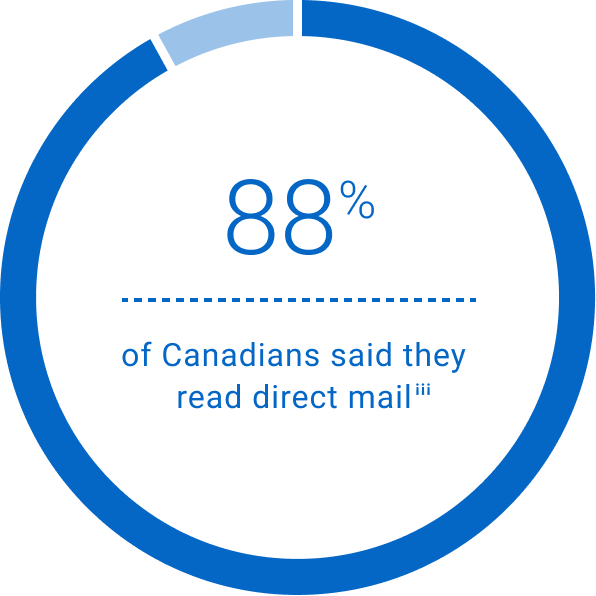 Connect with Canadians by integrating direct mail into your marketing mix.

Motivate action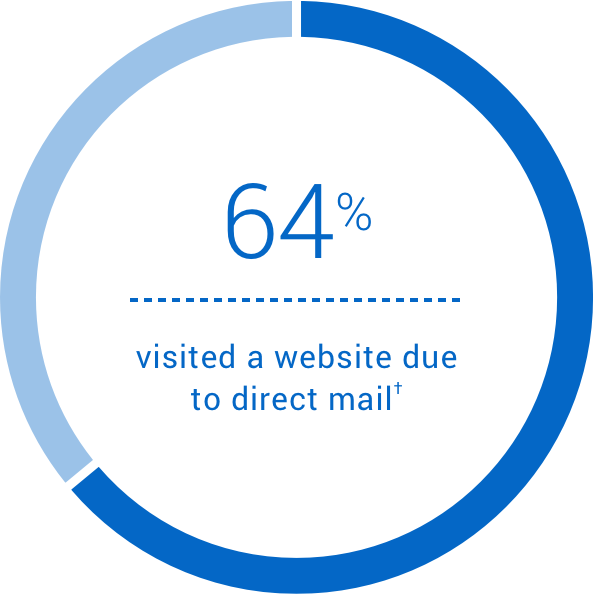 Canadians read and respond to targeted direct mail at higher rates than digital channels.
Get started with direct mail
Canada Post has a powerful suite of marketing solutions to help your business grow. Choose from one of our three solutions to send direct mail to your customers.
Find new customers by targeting high-value locations
Use Neighbourhood MailTM to get your brand into every home, apartment and business in targeted neighbourhoods or regions.

Grow your customer base by targeting new audiences while avoiding existing customers
Postal Code Targeting leverages postal code data to find new customers based on shared geographic, demographic and lifestyle criteria.
Connect one-on-one with customers to nurture prospects, build loyalty, and cross-sell
Make your customers feel valued with personalized direct mail they're more likely to open and engage with.