Buttons in Precision Targeter
Find out how to adjust your mailing plan and the different ways to view your plan with buttons in the tool.
Menu buttons
Select the 3 vertical dots in the top right above the map to open the menu list.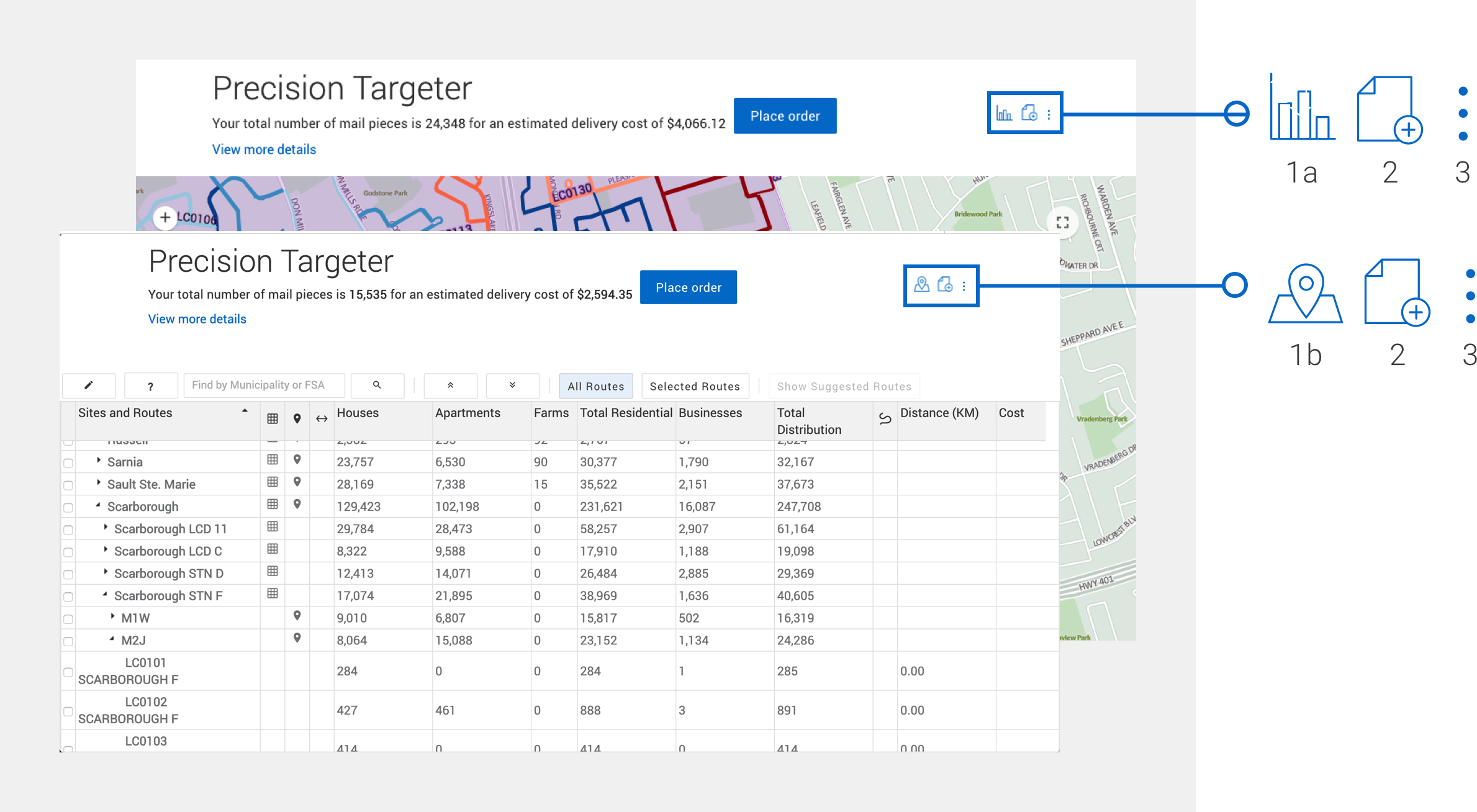 1a. Data view
View the routes on your map listed in a table.

1b. Map view
View the listed routes on a map.

2. Add page
Create a new mailing plan.

3. Menu
Open the menu to download, email, export, save or print your mailing plan. Also open saved mailing plans and access Precision Targeter support through help.


4. Download
Download a PDF document containing a breakdown of your mailing plan.

5. Email
Enter an email address to send your mailing plan to someone. A confirmation that this plan was emailed will appear on the right side of your screen.

6. Export
Export your mailing plan to a txt file. Upload this file to EST 2.0 to import your mailing plan data.

7. Open
Access any of your saved mailing plans and sort them by date, name, routes and cost. Also copy or delete a mailing plan.
Open saved mailing plan: Access a previously saved mailing plan to compare the counts with the mailing plan you are currently creating.