Mailbox accessibility enhancements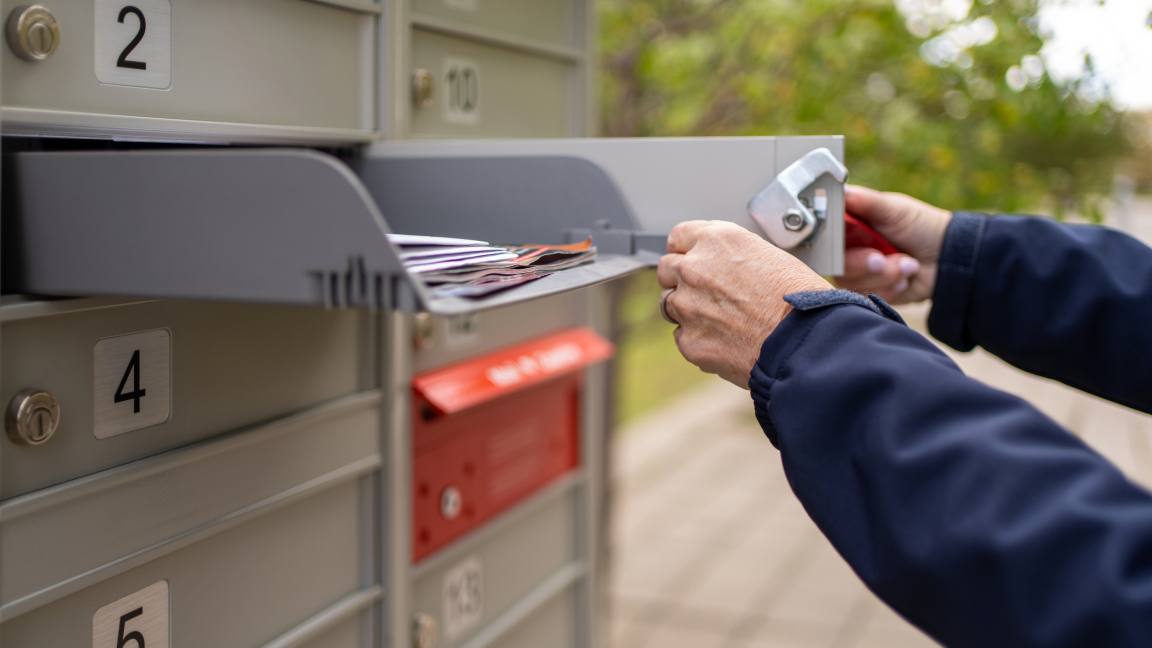 Compartment tray
A sliding compartment tray can make it easier to see and reach small packages and mail. Trays are available for most community mailboxes.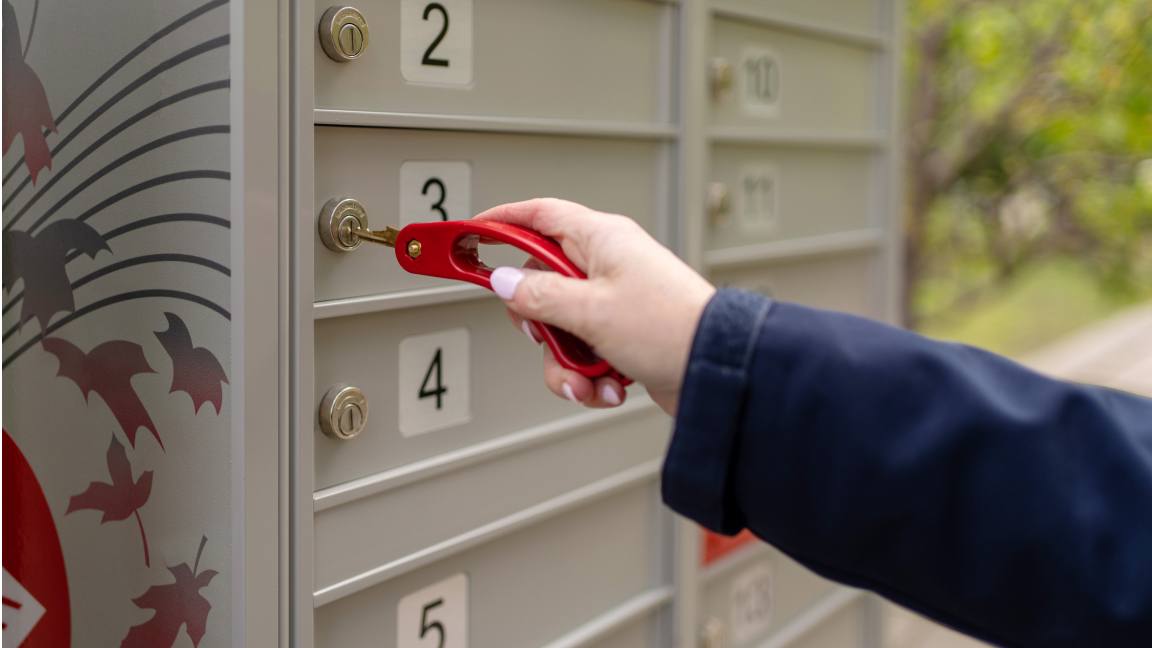 Key turner
A key turner makes it easier to insert, turn and remove your community mailbox compartment key.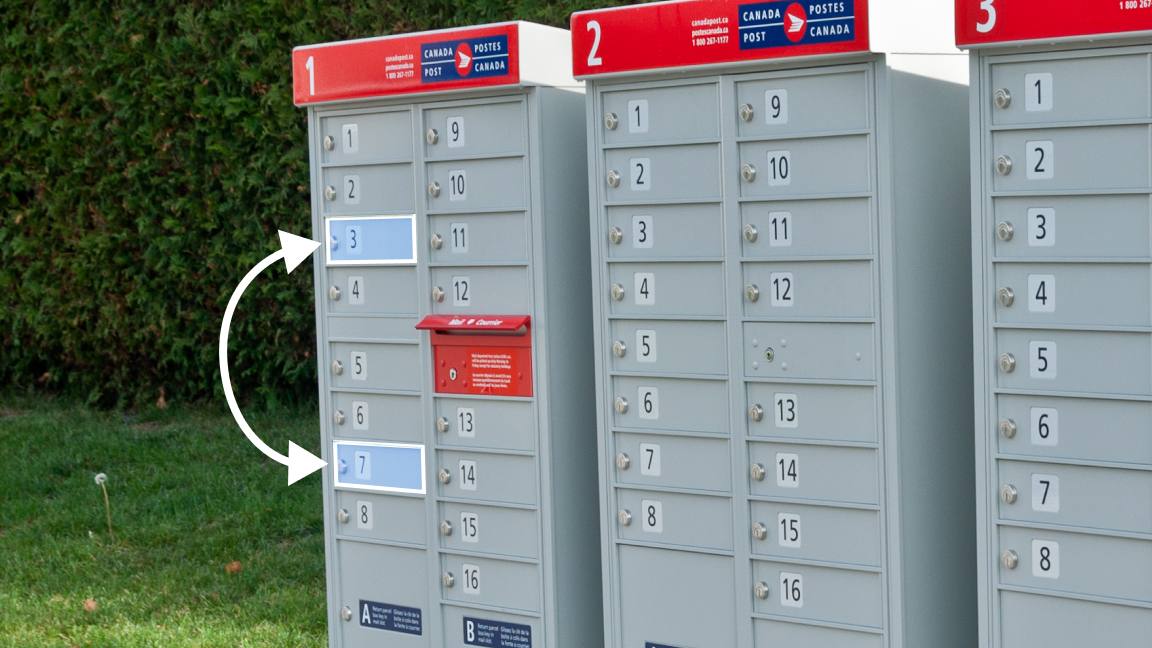 Compartment change
We may be able to assign a different compartment at the requested height or position of the mailbox.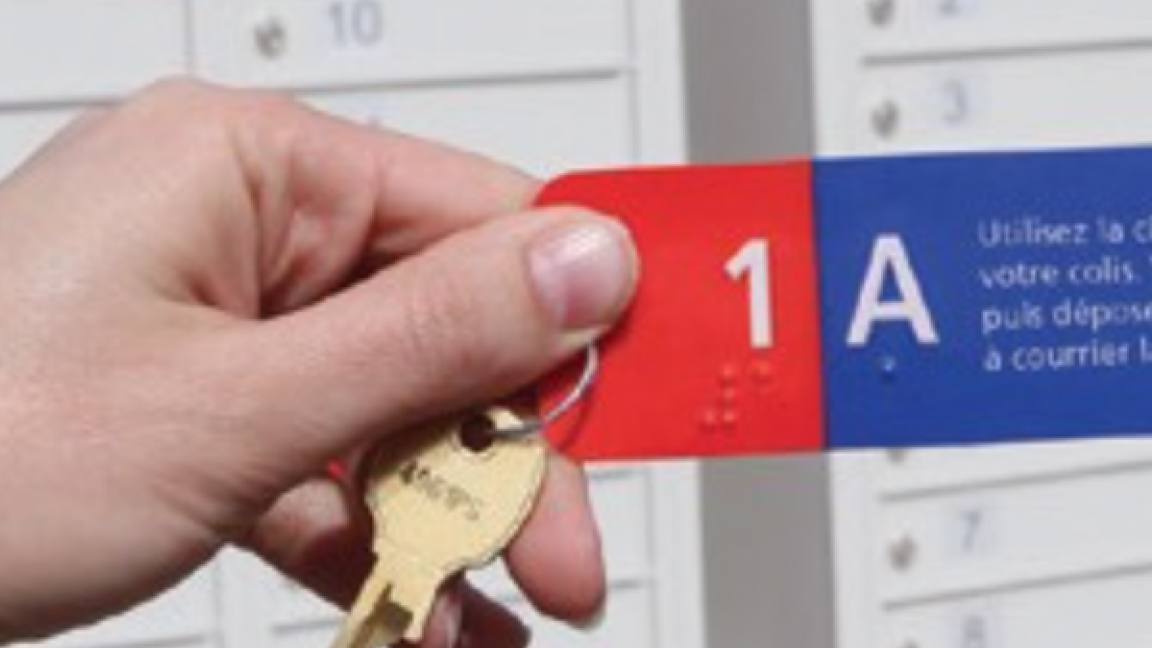 Tactile writing or braille
We can add braille and raised letters and numbers to mailbox compartments, parcel compartments and parcel key tags.
Package and mail delivery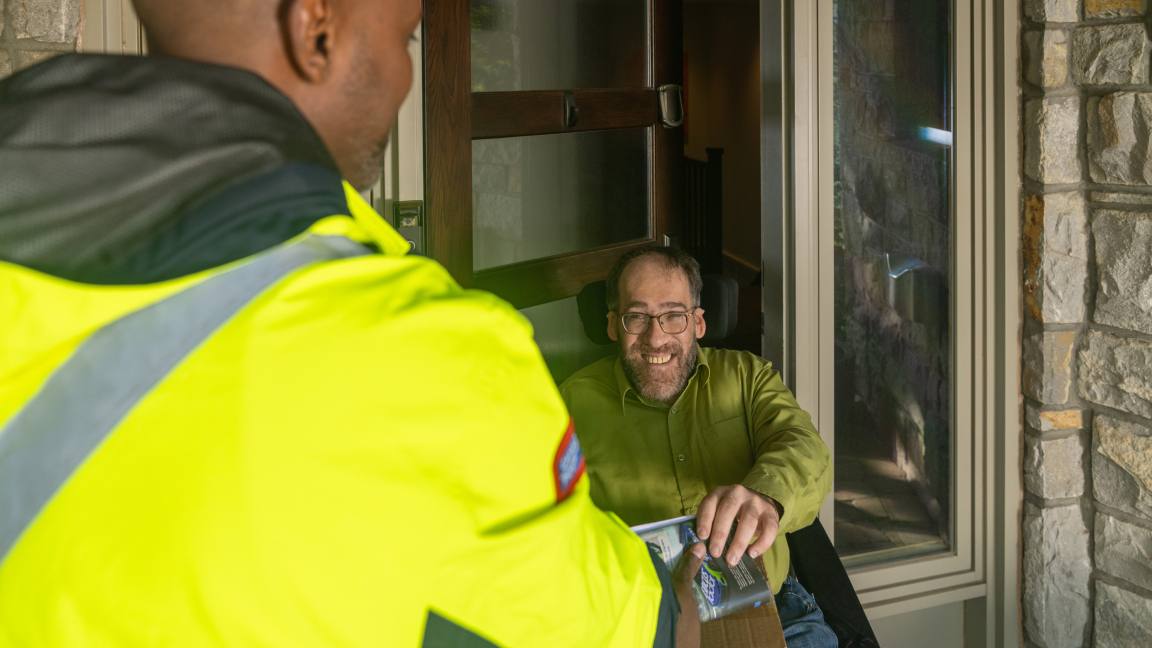 Home delivery
For customers unable to access their mailbox, home delivery may be possible. Packages are delivered daily and mail is delivered weekly. Approval for this accommodation requires supporting documentation.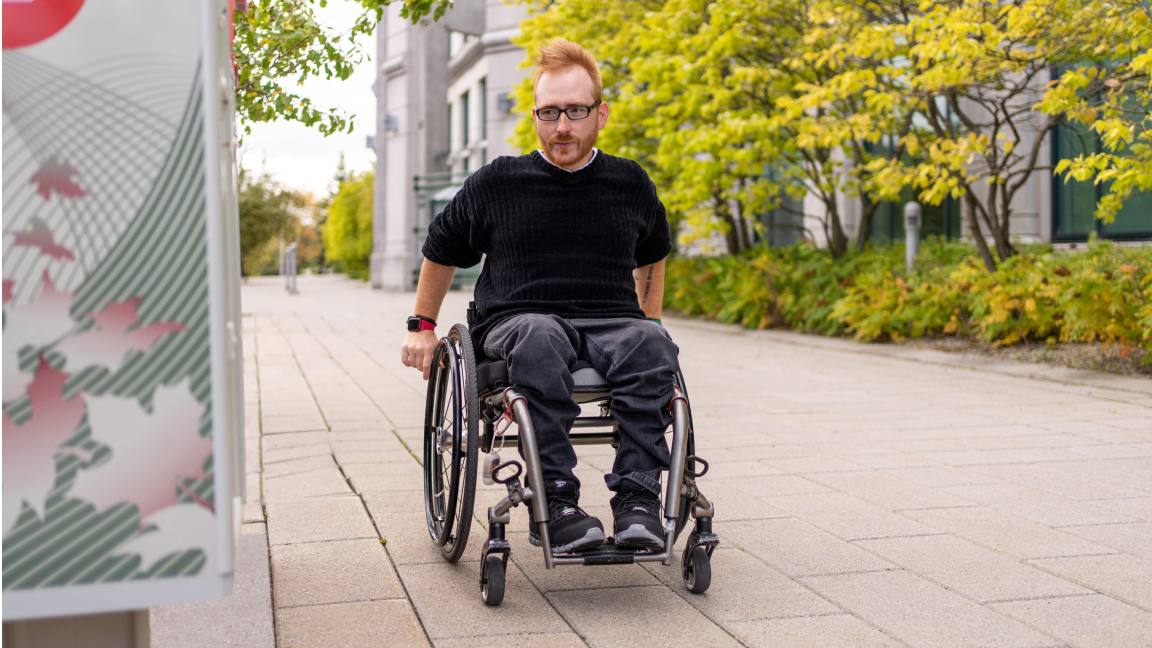 Reassigned mailbox location
We may be able to deliver packages and mail to another community mailbox that is more accessible.
How to request an accommodation
You can request an accommodation through any of the following communication channels:
Submit a ticket
Chat with us
Call us
Accommodations may require a request form, which will be mailed to you with a postage-paid return envelope. We'll be in touch once we receive the completed form (we strive to reply within 5 business days).
Our privacy policy
Canada Post will protect your personal information and will only use it for the purposes of determining your accommodation and administering this program.
For privacy information or access to your personal information, contact the Canada Post Privacy Office:
Send us a letter
Attention: Canada Post Privacy Office
Canada Post
2701 Riverside Drive, Suite N1160
Ottawa, ON K1A 0B1
Call us
9 am to 4 pm ET, Monday to Friday
Accessibility at Canada Post
We value diversity as an essential part of who we are as a company, how we operate and how we see our future. Canada Post strives to provide customer service in a manner that is accessible and inclusive with the goal of providing a positive experience for all the communities and customers we serve.