Canada Post gearing up for letters to Santa
More than 1.5 million notes, cards and lists expected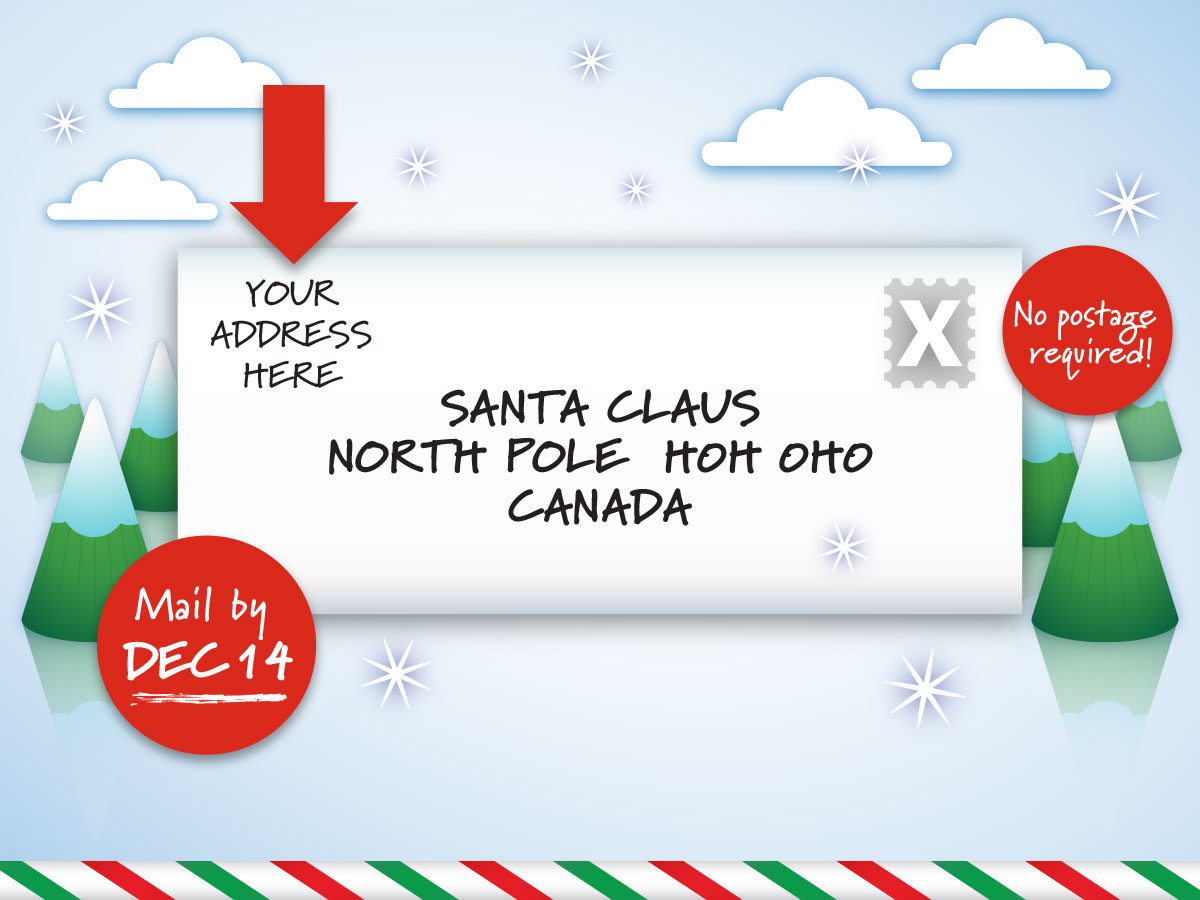 NORTH POLE (Canada) – Every year, kids from across the country write to Santa, and every year, Canada Post works hard to make sure those letters reach the North Pole – and that Santa's replies reach their destination too. With less than six weeks till Christmas, the letter-writing campaign is under way again.
The national program has been around for more than 35 years, and in that time answers to more than 26 million letters – in more than 30 languages, including Braille – have been mailed.
Connecting with Santa
Please mail letters before December 14 so Santa has enough time to send an answer – don't forget to include a return address. There's no need for postage, but make sure to get the special address right:
Santa Claus
North Pole
H0H 0H0
Canada
Keeping the tradition going
For Nadia Chegrinec, a Canada Post employee, writing to Saint Nick has been a family tradition for a decade. After the Santa Claus parade, her three kids pull out construction paper and write their letter. "And it has to be a real letter, not just a list!" says Chegrinec. Her kids need to ask how Santa's year has been and wish him well. This is important family time. "I feel as the kids are growing up, our traditions are waning, and that's one I'd like to hold on to," says Chegrinec. It's also a time for the kids to reflect on the previous year.
Nadia is part of a group of six busy moms, called the Canada Post Mom Squad, who all work at Canada Post in various departments. Throughout the holiday season, they will be offering behind-the-scene glimpses of our operations, talking about online shopping, featuring gift ideas from retailers and sharing holiday shopping tips – both online and traditional. You can find the latest Mom Squad activities on Canada Post's social media channels and at canadapost.ca/magazine.
For more information:
Media Relations
613-734-8888
media@canadapost.ca