New Canada Post retail concept store opens just in time for holiday online shoppers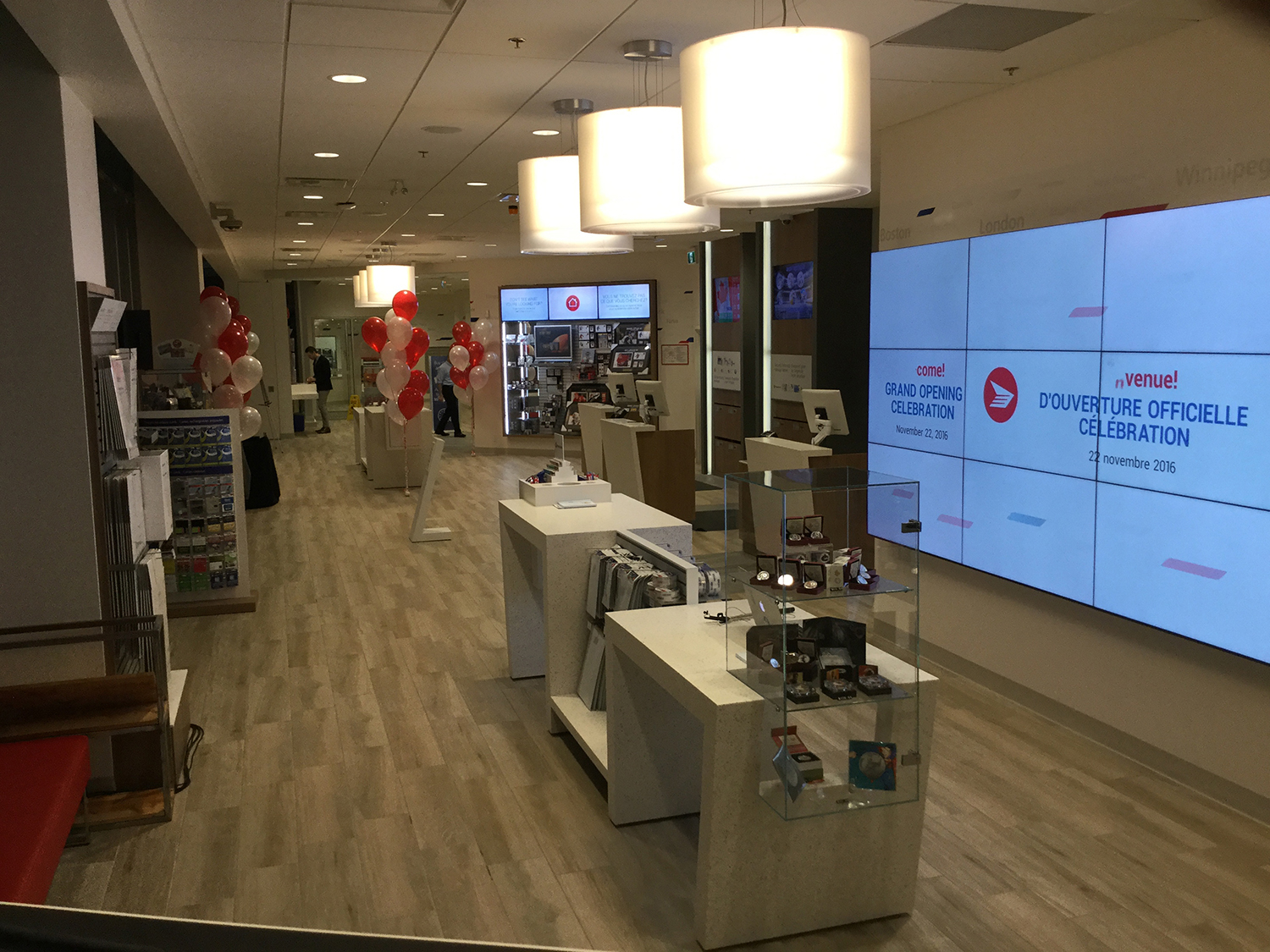 VANCOUVER – Canada Post has officially unveiled its latest retail concept store in Vancouver, which boasts many new, innovative features designed for greater customer convenience. It's not just a new design, it's an entirely new concept store built to serve today's online shoppers and small businesses quickly and easily.
"Canada Post delivers two out of every three parcels Canadians order online, which means we're quickly becoming the trusted face of thousands of online retailers," said Doug Ettinger, Chief Commercial Officer, Canada Post. "This new store signifies the importance we place on that relationship and the need to evolve to serve Canadian's changing postal needs."
Located at 495 West Georgia Street, the new Vancouver Main Post Office is designed to ensure customers can do everything they do at a typical post office, while adding greater convenience.
New features include:
A 24/7 self-serve shipping kiosk and automated parcel drop box, where you can ship night and day.
A changing room where you can try on your online purchases immediately – and then return whatever doesn't work for you minutes later.
24/7 postal and parcel boxes where you can pick up on your own time, securely, even when the store is closed.
A vending machine that allows you to buy stamps and shipping supplies 24/7.
Vancouver's online shopping market:
Online shopping activity in Vancouver began to spike two years ago, and since then it has been experiencing double digit e-commerce growth. As of 2015, the market has grown at 19% year over year, based on e-commerce deliveries by Canada Post to Vancouver households.
With just over 700,000 households in Vancouver shopping online, the market represents almost 44% of all online shopping households in B.C. and about 6% of all online shopping households in Canada.
The top high-growth industry categories in Vancouver are:
Sporting Goods & Outdoor (54%)
Fashion (37%)
Mass merchant (24%)
Consumer electronics (12%)
(2015 vs. 2014 YOY growth)
Source: 2015 Canada Post Parcels Volume and Household Analysis
For more information:
Media Relations
613-734-8888
media@canadapost.ca