Canada Post celebrates 100th anniversary of The War Amps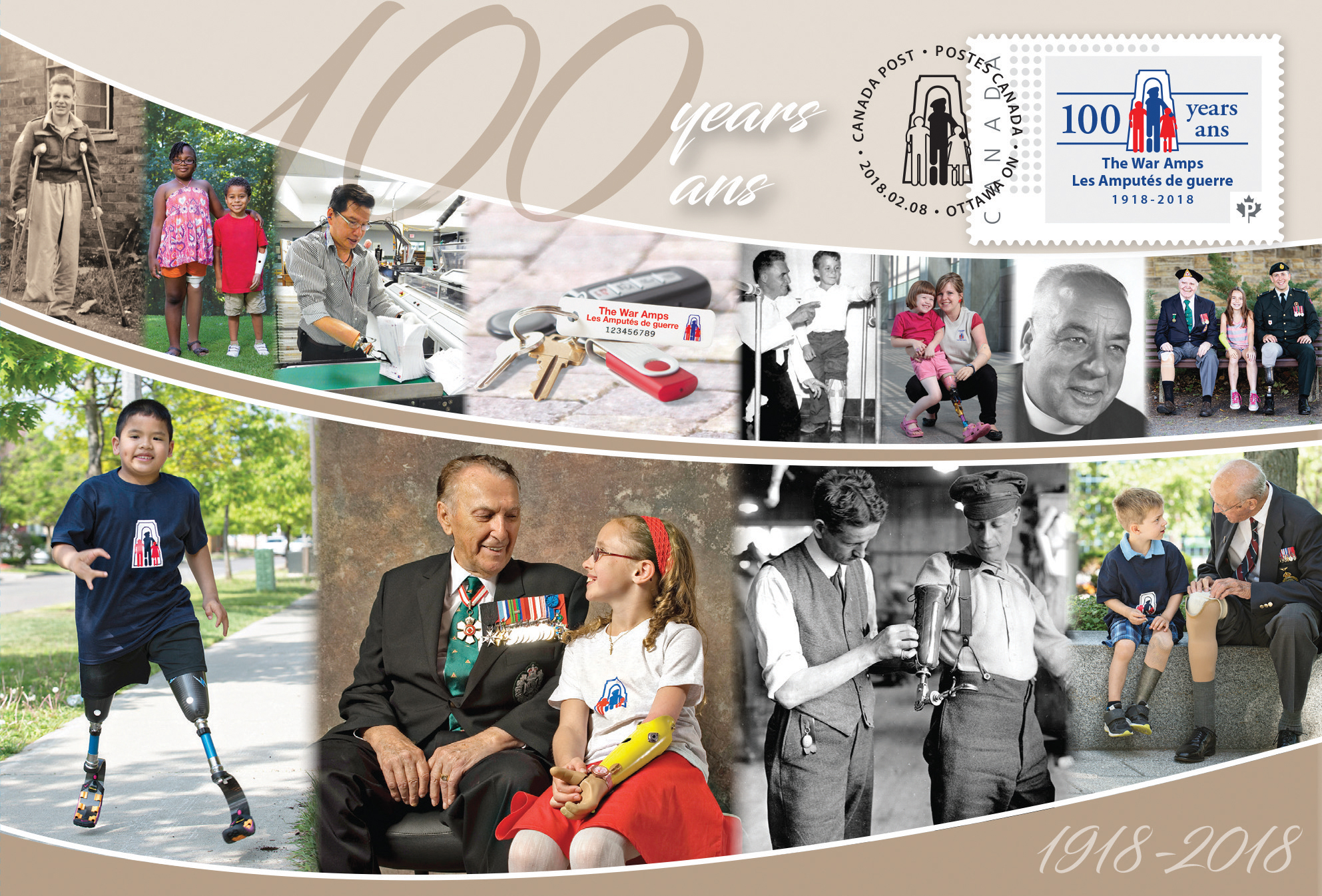 OTTAWA – Canada Post issued today a commemorative envelope celebrating the 100th anniversary of The War Amps, a widely recognized charitable association dedicated to assisting Canadian amputees. Released early in a year of celebration for the association, the envelope pays tribute to The War Amps and the countless number of Canadians it has helped over the past century.
"The War Amps is an important part of Canada and has made a tremendous impact on the lives of amputees in this country," says Jim Phillips, Canada Post's Director of Stamp Services. "We are delighted to issue a commemorative envelope that celebrates its rich history and the vital work it does."
The envelope honours The War Amps' proud history through text and current and historical photos capturing the many people – from children to veterans – who have benefited from its innovative programs. The stamp and cancel celebrate the association's milestone with its 100th anniversary logo. The reverse of the envelope features information on The War Amps and a pictorial history of the iconic Key Tag Service to support its programs.
Canada Post's proud partnership with The War Amps goes beyond this commemorative envelope. The postal service has played an important role in the key tag service since the program was established in 1946, helping to return more than 1.5 million lost keys to their owners.
Commemorative envelopes are collectibles with a preprinted stamp image and cancel. As a part of Canada's national stamp program, the sealed envelopes honour some of the incredible moments, accomplishments and people that make Canada great. The War Amps commemorative envelope is available in select post offices and online at canadapost.ca/shop.
For more information:
Media Relations
613-734-8888
media@canadapost.ca