Canada Post issues stamp honouring postal pioneer
Albert Jackson regarded as the first Black letter carrier in Canada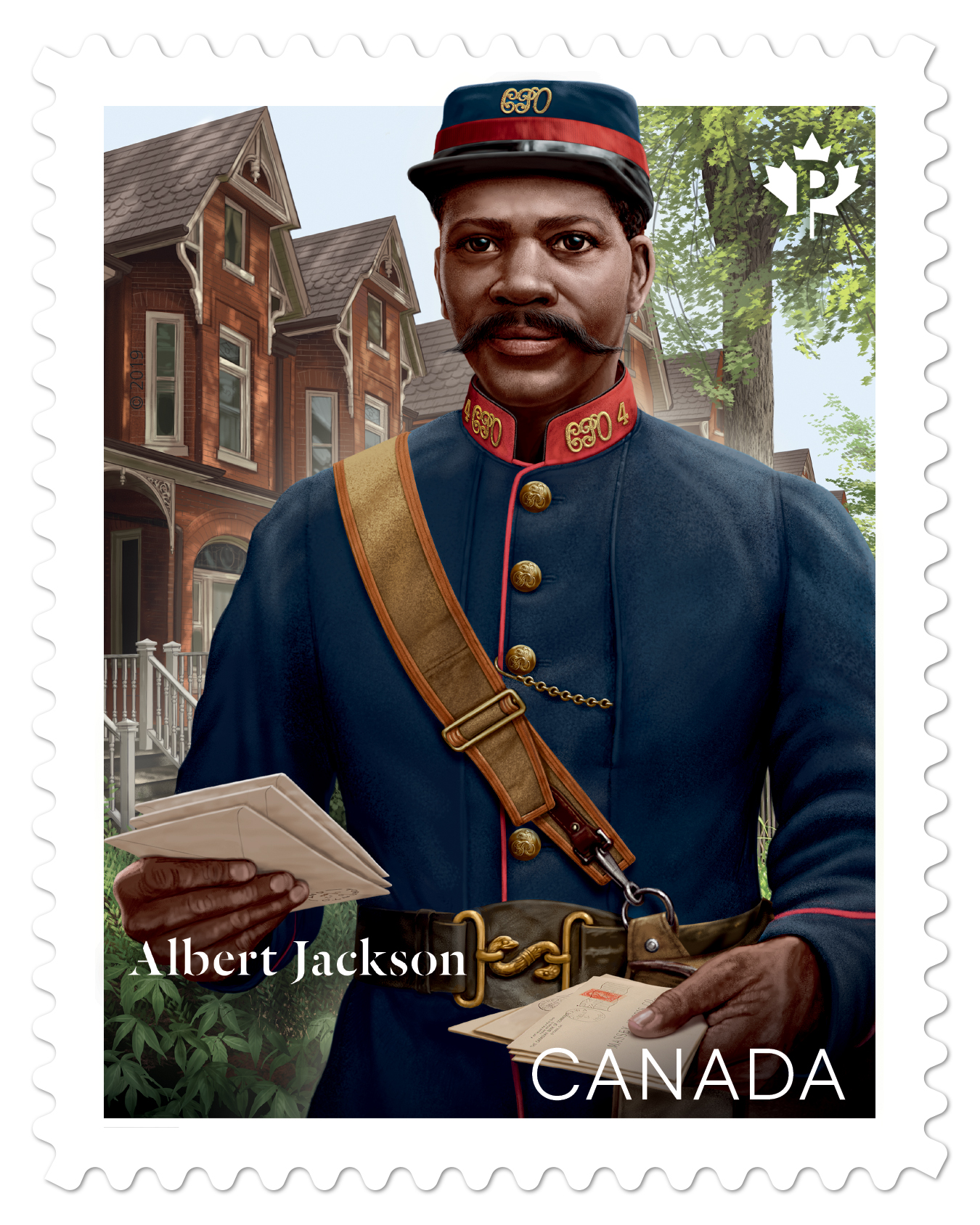 TORONTO – Canada Post issues a stamp honouring Albert Jackson, thought to be the first Black letter carrier in Canada. Jackson earned his appointment to the civil service in 1882, but faced racism from his colleagues, media and members of the public as he pursued what ultimately turned out to be a successful 36-year career with the postal service.
"Albert Jackson's determination opened the doors for many Black Canadians to enter the postal service," says Ann Therese MacEachern, Chief Human Resources Officer at Canada Post. "His courage laid the foundation for the diverse workforce we have at Canada Post today."
Originally from Delaware, Jackson was born into slavery. He was just a toddler when his mother, Ann Maria, fled the United States with seven of her children. She made the daring escape after her two eldest sons had been sold. The family arrived in Toronto via the Underground Railroad in 1858 and settled in St. John's Ward, near Osgoode Hall.
Growing up in Toronto, Jackson was able to pursue his education and, as an adult, he competed for and won a position as a letter carrier in 1882. However, when he reported for work his co-workers refused to train him and he was assigned a lower job as hall porter. After political pressure, particularly from Toronto's Black community, and intervention from Prime Minister Sir John A. Macdonald, Jackson was soon out walking his delivery route in Harbord Village, where a laneway has since been named after him.
The stamp comes in a booklet of 10 and is available at canadapost.ca and at postal outlets across Canada. Follow these links for high resolution images and for additional information in Details magazine.
For more information:
Media Relations
613-734-8888
media@canadapost.ca