Annual flower stamp issue highlights double-flowered ranunculus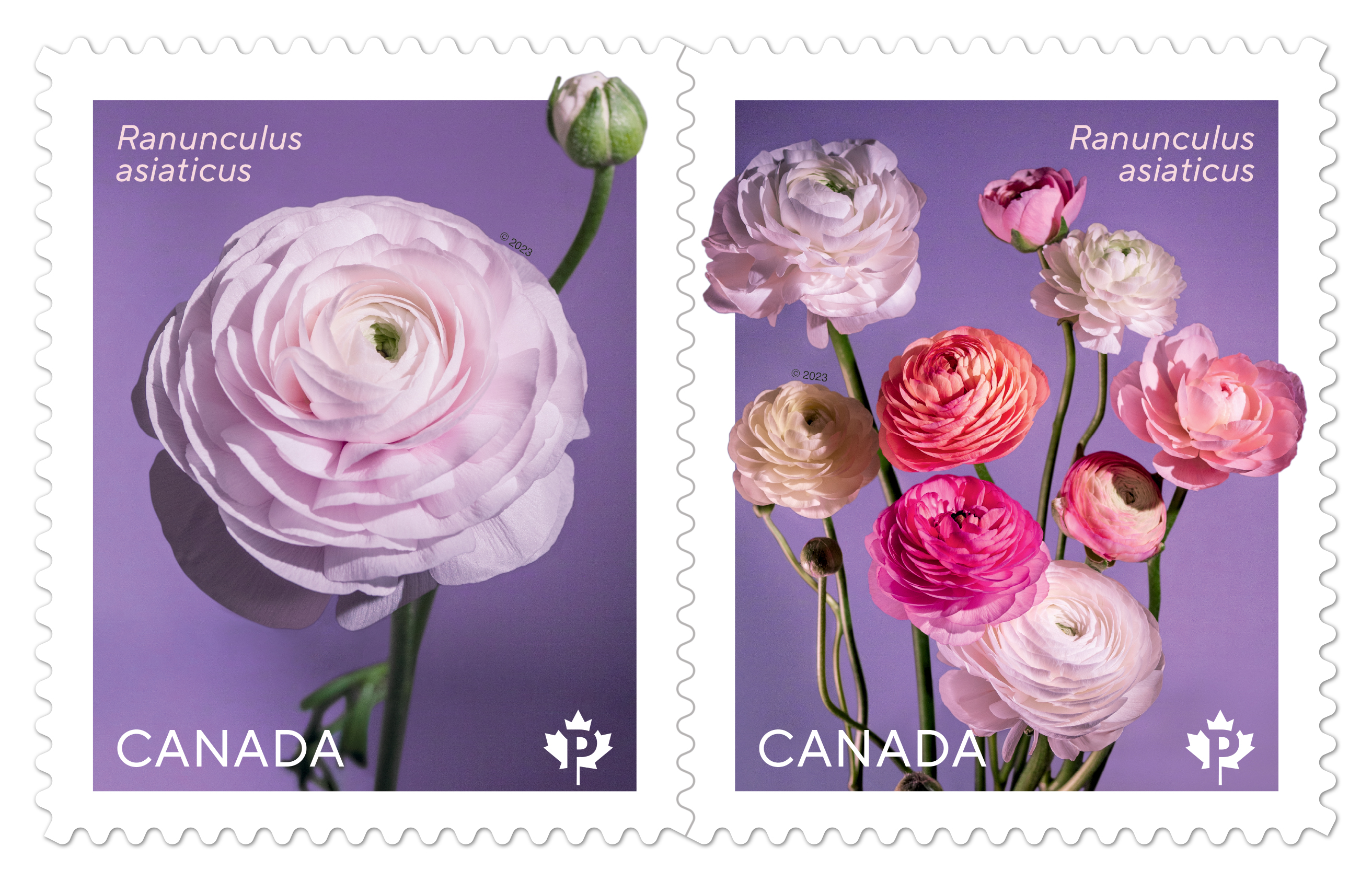 OTTAWA – Canada Post's latest stamp issue welcomes spring with the lavish, rose-like blossoms of the ranunculus. The stunning plant is a favourite of florists and gardeners and a popular choice for wedding bouquets, centrepieces and containers.
Ranunculus asiaticus, the variety pictured on this year's flower issue, is also known as Persian buttercup. Native to southwestern Asia, southern Europe and northern Africa, the plant may have arrived in northern Europe during the Crusades but was not widely cultivated until the 17th century.
While the wild ranunculus is usually yellow, cultivated blooms can be orange, red, violet or pink. This two-stamp issue depicts Ranunculus asiaticus as a single flower and a bouquet, in many shades of pink.
Designed by Stéphane Huot, with images by Veronique Meignaud, the stamps are available in booklets of 10 and coils of 50, as well as collectible coil strips of 4 and 10 stamps. The Official First Day Cover is cancelled in Goderich, Ontario, considered one of the prettiest towns in Canada.
For links to images of the stamp and other products, Details magazine and other resources
- 30 -

For more information:
Media Relations
613-734-8888