Honouring National Day of Awareness of Missing and Murdered Indigenous Women, Girls and Two-Spirit people
Red Dress exhibit installed at Canada Post Head Office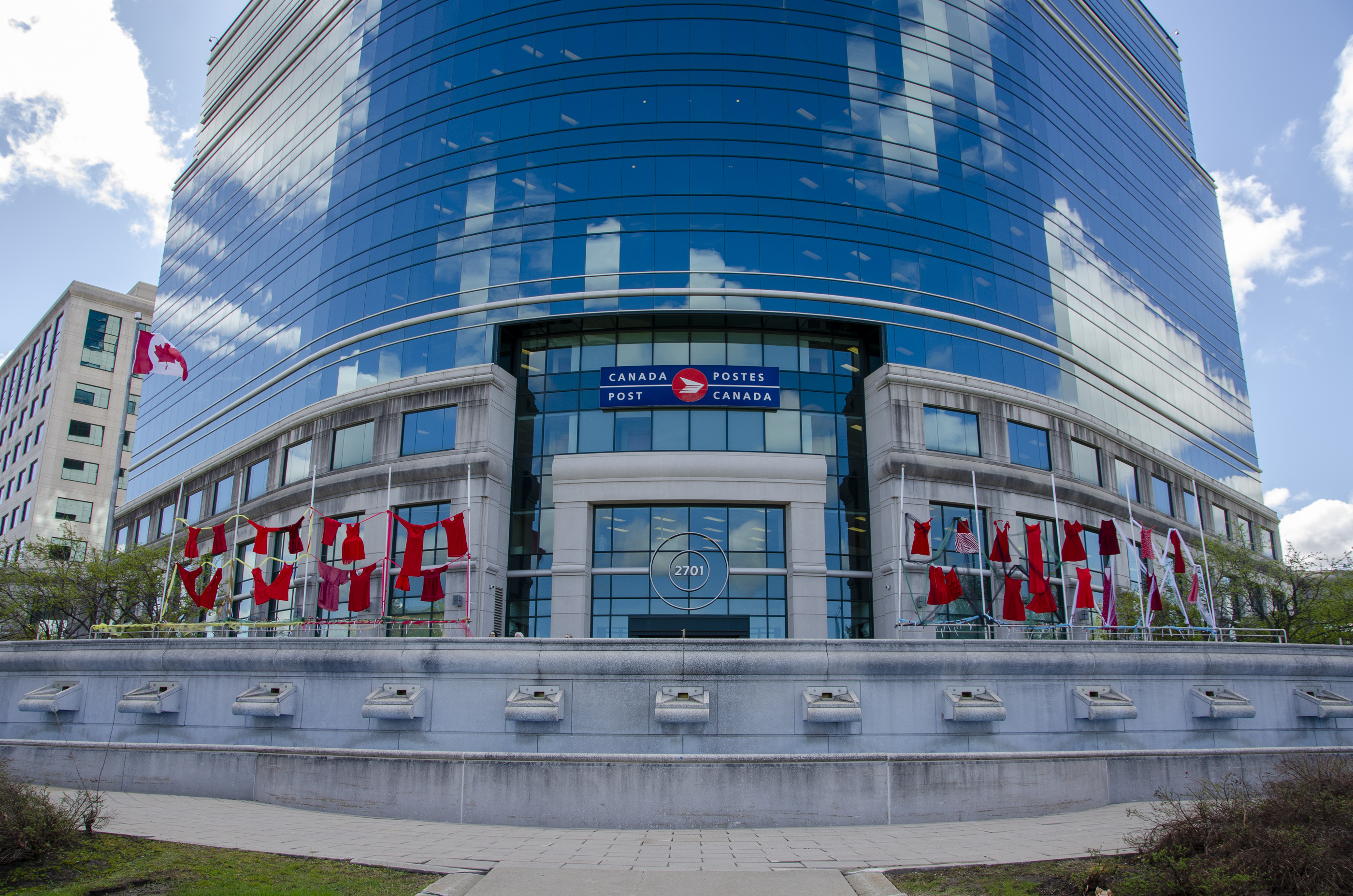 OTTAWA – May 5 is a nationally recognized day to honour missing and murdered Indigenous women, girls, Two-Spirit and gender diverse people in Canada. Also called Red Dress Day, this is a time to raise awareness about the disproportionate violence these groups experience.
To honour this important day, Canada Post displayed a Red Dress installation at the front of its Head Office in Ottawa on Friday, May 5.
This installation symbolized the legacies of colonialism and the disproportionate risk of violence faced by Indigenous women, girls, and Two-Spirit peoples.
This installation was curated and created by Indigenous Canada Post employees. They conducted a traditional smudging ceremony for each dress before it was displayed and performed another ceremonial smudging of each dress after it was taken down.
As a crown corporation with a presence in every community in the country, Canada Post has a role to play in furthering social justice, including fostering respectful reconciliation with Indigenous Peoples.
- 30 -
For more information:
Media Relations
613-734-8888
media@canadapost.ca