Canadian Ballet Legends
May 04, 2021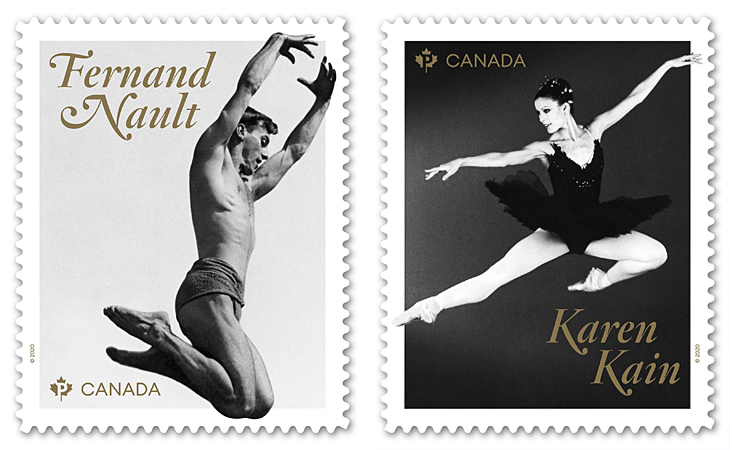 Issue date: April 29, 2021
Long recognized as one of the most gifted classical dancers of her era, Karen Kain (born in 1951 in Hamilton, Ontario) is one of Canada's most renowned and committed leaders in the arts. She trained at Canada's National Ballet School and joined The National Ballet of Canada's Corps de Ballet in 1969. Promoted to principal dancer of the company after her 1971 debut as the Swan Queen in Swan Lake, Kain went on to perform many of ballet's greatest roles, including as a guest artist with some of the world's most prestigious companies. Following her 1997 farewell tour, she served as the National Ballet's artist-in-residence and artistic associate before becoming artistic director in 2005. Kain is a Companion of the Order of Canada, an Officier of France's Ordre des Arts et des Lettres and a recipient of the Governor General's Performing Arts Award for Lifetime Artistic Achievement.
When I grow up, I am going to be a ballerina. I could go out every night and dance. I will be in Giselle. It will be so much fun being a ballerina.
Karen Kain, age 8
Born Fernand Noël Boissonneault in Montréal, Quebec, Fernand Nault (1920-2006) was a prominent dancer and choreographer who is credited with raising the Grands Ballets Canadiens (now Grands Ballets Canadiens de Montréal) to international status. After studying with master dancers in New York, London and Paris, Nault replaced an injured dancer of the visiting American Ballet Theatre in Montréal in 1944. He remained with the company until 1965, when he joined the Grands Ballets as co-artistic director and resident choreographer. For more than 25 years, he added a diverse range of works to the company's repertoire. Nault also lent his talents to the École supérieure de ballet du Québec and other North American dance companies. Named choreographer emeritus of the Grands Ballets, Officer of the Order of Canada and Chevalier of the Ordre national du Québec, he also received the Governor General's Performing Arts Award for Lifetime Artistic Achievement and Quebec's Prix Denise-Pelletier for contributions to the performing arts.
The pair of stamp designs, featured in separate booklets of six and a souvenir sheet, capture each dancer in characteristic movement, indramatic black and white photography, with classic metal gold accents. Two Official First Day Covers, one for each of the legends, are cancelled in theirrespective birthplaces.
[Fernand Nault was] "reinventing the ballet form but not the movements – it's like a painting coming to life."
André Laprise
Booklet of 6 stamps
$5.52
Product #: 414141111
Denomination: Permanent™ (domestic rate)
Design: Stéphane Huot
Dimensions: 32 mm x 40 mm
Printer: Colour Innovations
Printing Process: Lithography in 5 colours
Quantity: 150,000
Gum Type: PVA
Shop