Why use our flat rate box?
Simplify your sending
Purchase a ready to use box from any Canada Post location. Pack your items, address your box and send your package on its way.
No surprise costs
No need to calculate shipping rates. The price of postage is included in the cost of the box. Postage isn't based on your parcel's destination or weight, up to 5 kg.
4 convenient sizes
Boxes come in extra small, small, medium and large to meet your shipping needs. Large flat rate boxes are not available at all Canada Post locations. A request for large boxes can be made by the post office.
Environmentally friendly
Boxes are produced with at least 60% recycled content and 25% post-consumer waste. They are 100% recyclable and printed using water-based inks. All flat rate boxes include carbon-neutral shipping.
What the flat rate box includes
Postage
High quality shipping box
Tracking and on-time delivery guarantee1
Up to $100 of liability coverage for loss or damage2
Carbon-neutral shipping 4
No additional features and options can be added such as additional liability, coverage or signature3.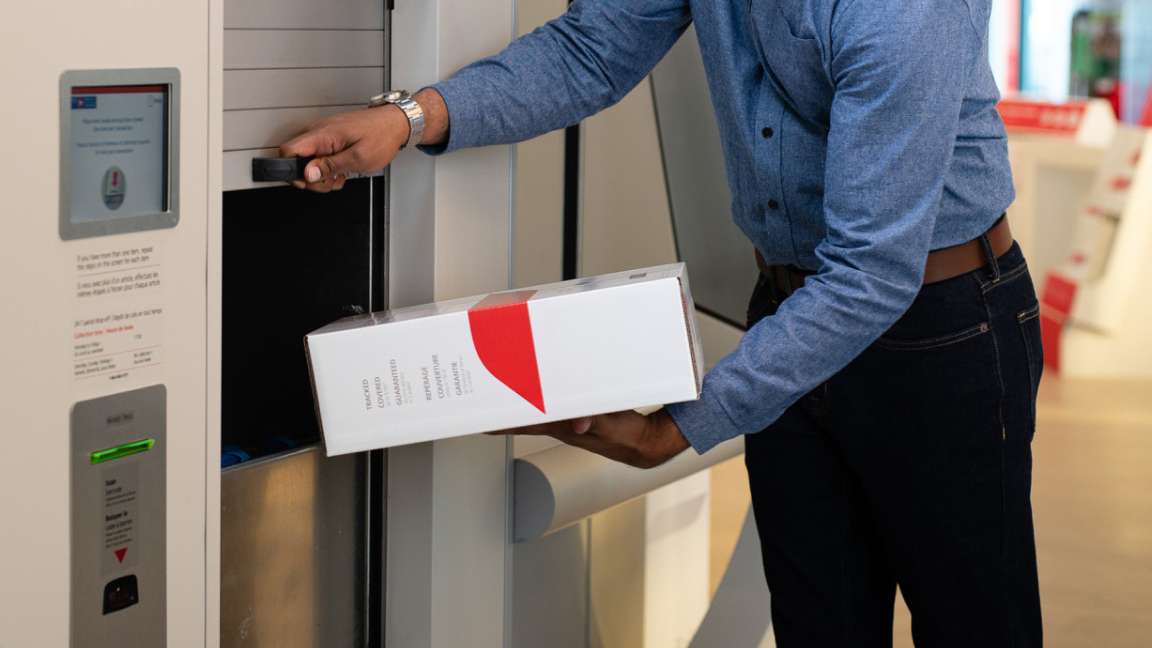 How to get your flat rate box and ship
Purchase a box from

any post office

across Canada. Flat rate boxes cannot be purchased online.

Pack your flat rate box without changing its dimensions or shape and secure its contents. Make sure your box doesn't weigh more than 5 kg. These boxes will not be accepted.
Ship your box from any post office or drop off small boxes in a street letter box. Please note that the delivery standard period starts when the box is first scanned.
Box sizes and costs
All flat rate boxes include tracking and on-time delivery guarantee across the country, varying by destination. Use our online delivery standards tool to find out when you can expect your flat rate box to reach its receiver.
Determine delivery standard
Box sizes and costs
Extra small
Small
Medium
Large

Dimensions: Length x Width x Height

24.1 x 16.5 x 8.9 cm (9 ½ inches x 6 ½ inches x 3 ½ inches)

35cm x 26 cm x 5cm (10 3/8 inches x 14 inches x 2 1/8 inches)

39 cm x 26 cm x 12 cm (15 3/8 inches x 10 1/4 inches x 4 3/4 inches)

40 cm x 30 cm x 19 cm (15 3/4 inches x 11 13/16 inches x 7 1/2 inches)

Max. weight

up to 5 kg

up to 5 kg

up to 5 kg

up to 5 kg

Price

$16.99

$19.99

$24.99

$32.99

Drop off location

Street letter box or post office

Street letter box or post office

Post office

Post office