Print
Solution Providers Directory
Solution Providers Directory
These solution providers have integrated with Canada Post technologies and they can help you simplify the entire purchase process for you and your online shoppers.
Canada Post is providing this Solution Providers Directory (the "Directory") for convenience only. Canada Post makes absolutely no representations or warranties about the Directory and is providing it strictly on an "as is" basis.
The expression "Solution Provider" does not indicate any form of legal / business relationship. Each of the Solution Providers listed here is an independent organization with no connection to Canada Post. Canada Post does not endorse or make any representations or warranties about any of them or the services any of them offer.
It is your sole responsibility to verify the information provided by the Solution Providers and to ensure that any Solution Providers with whom you choose to do business meets your requirements. Canada Post has absolutely no responsibility for any action or omission by a Solution Provider. No Solution Provider has the authority to make any representations or promises on behalf of Canada Post.
Demandware - Store Example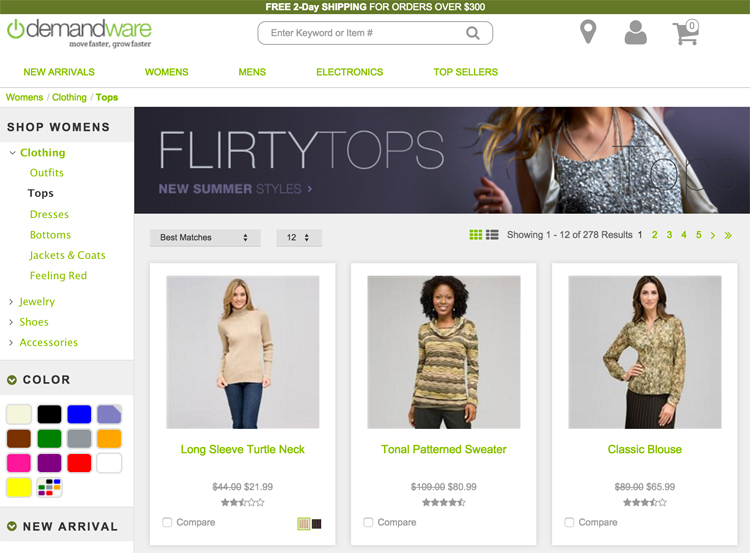 Demandware - Canada Post Integration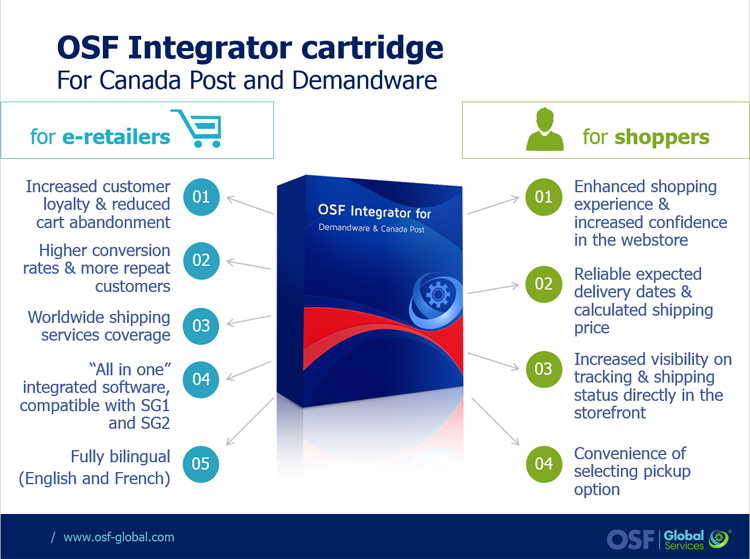 Demandware - Customer Login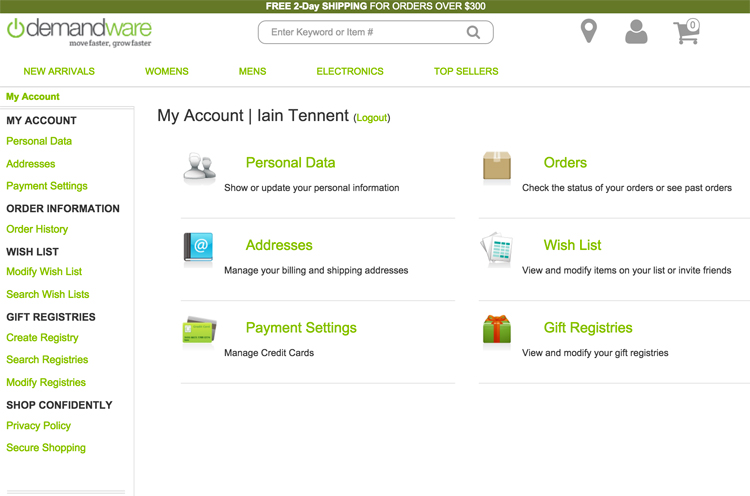 Panierdachat - Choose A Template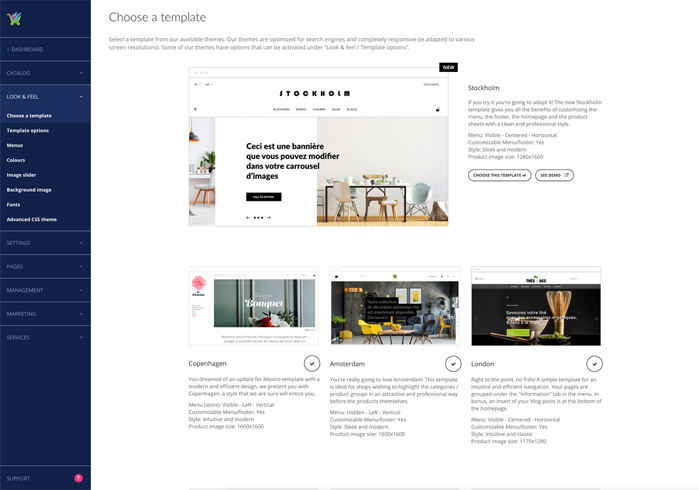 Panierdachat - Set Shipping Preferences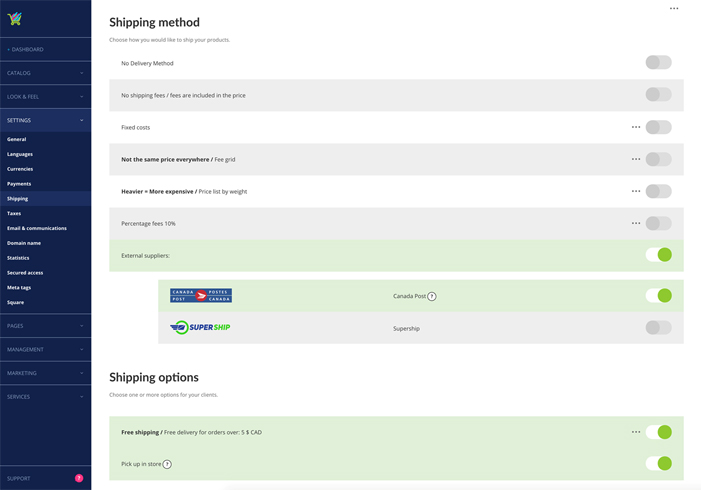 Panierdachat - Admin Panel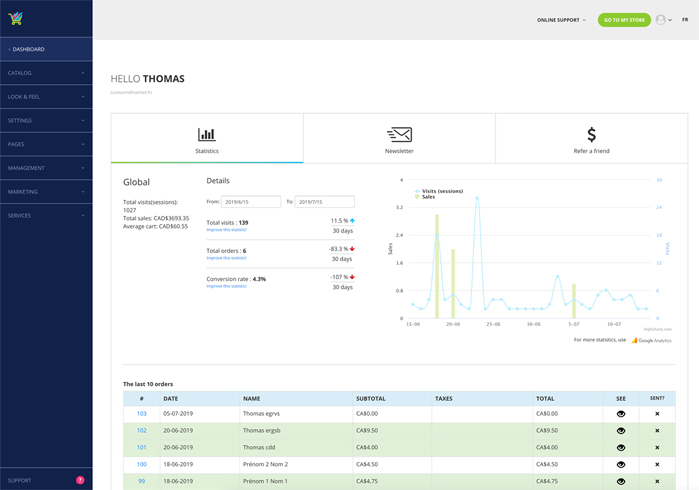 Homepage of a free WineDirect responsive website template showing a featured wine product and upcoming events.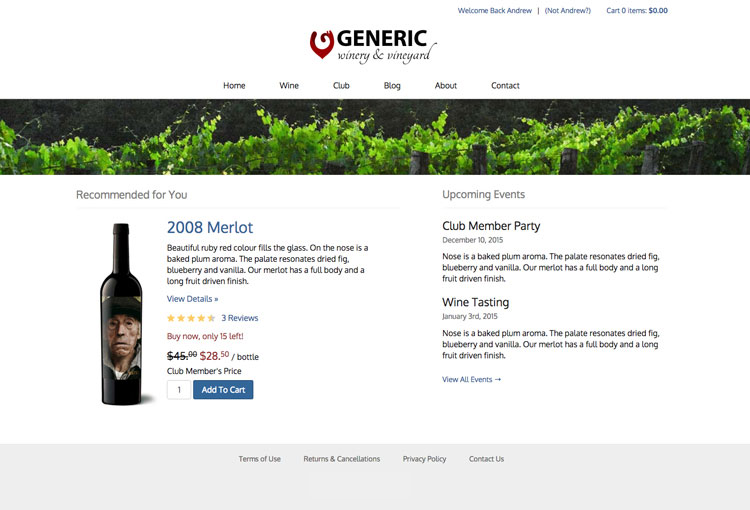 Our point of sale system.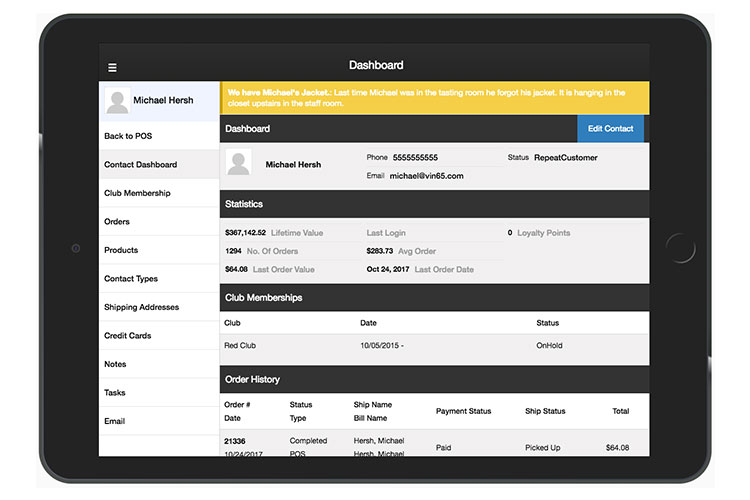 Labels section of our reports interface.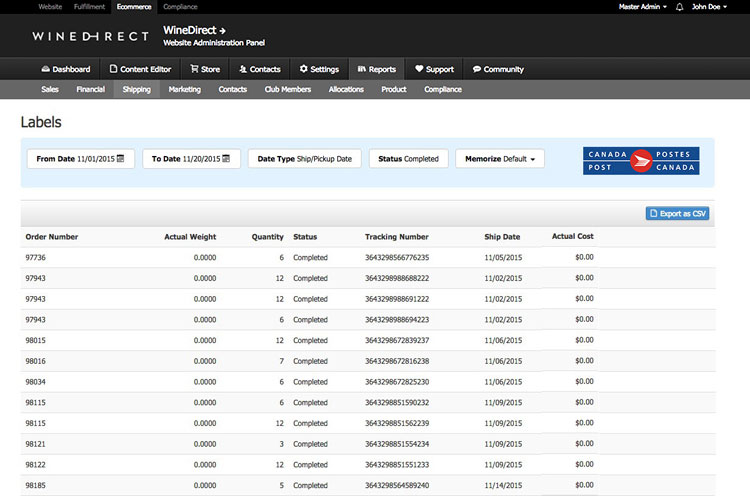 Shopatron - Scheme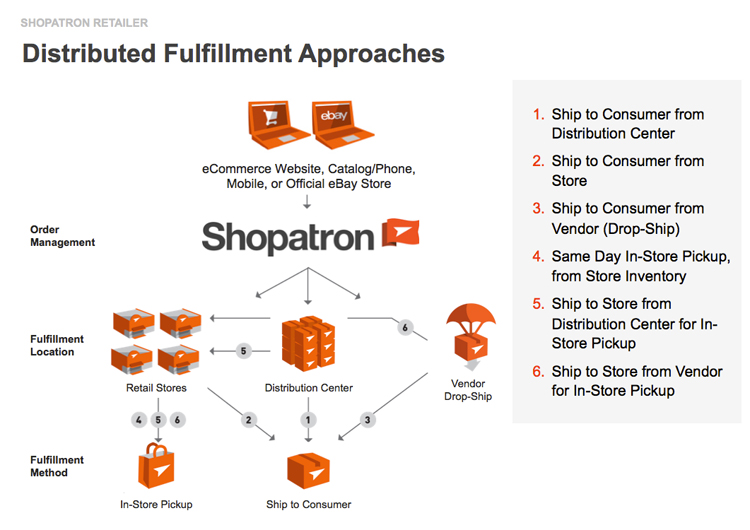 Shopatron - Processing a Order Screen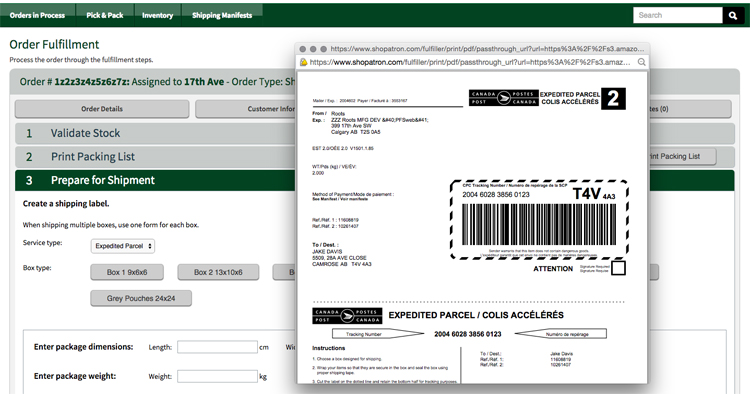 Shopatron - Admin Screen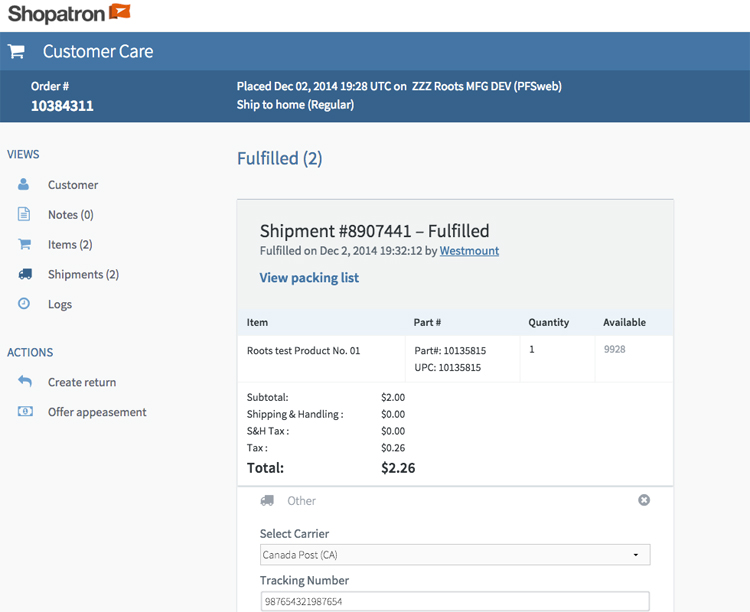 Ordoro - Scheme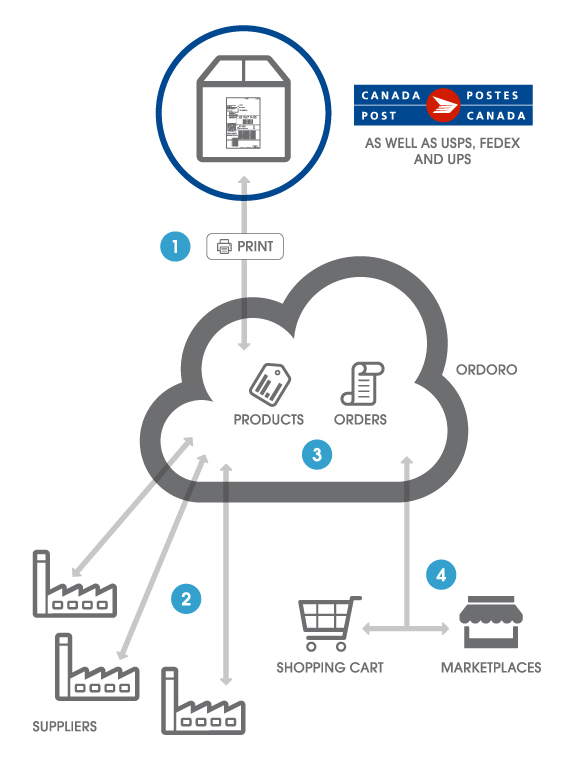 Ordoro - Order Screen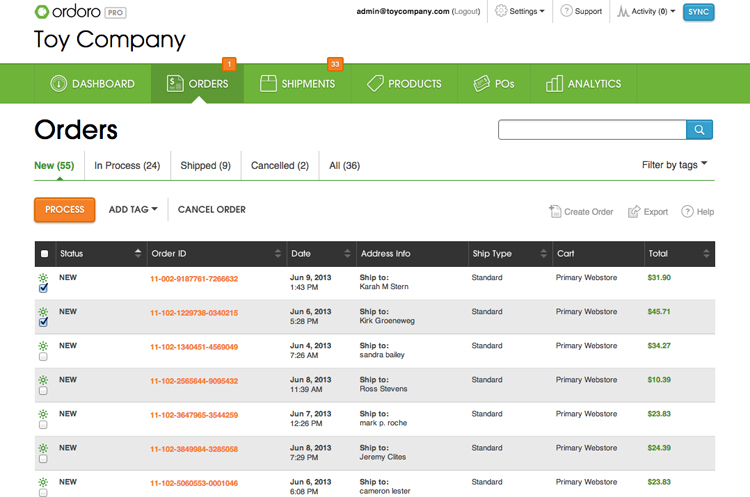 Ordoro - Financial Report Screen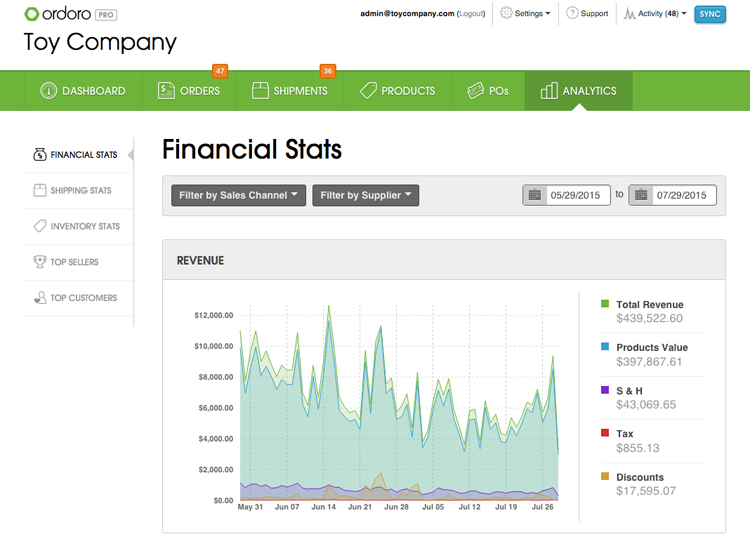 nopCommerce - Checkout with Shipping Rates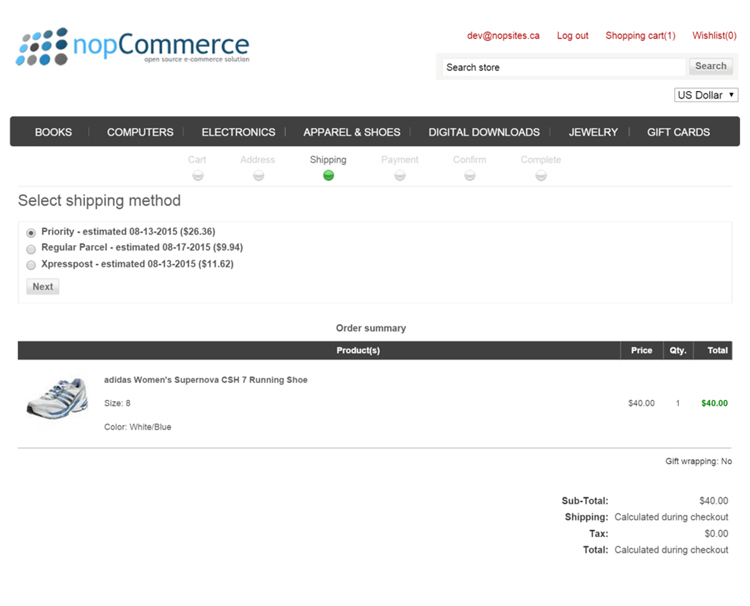 nopCommerce - Printing Label from Admin Panel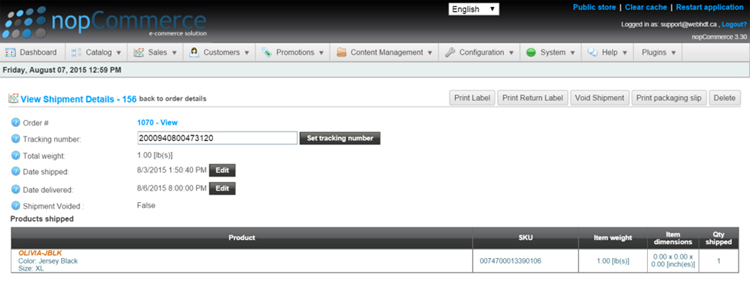 nopCommerce - Tracking Admin Configurations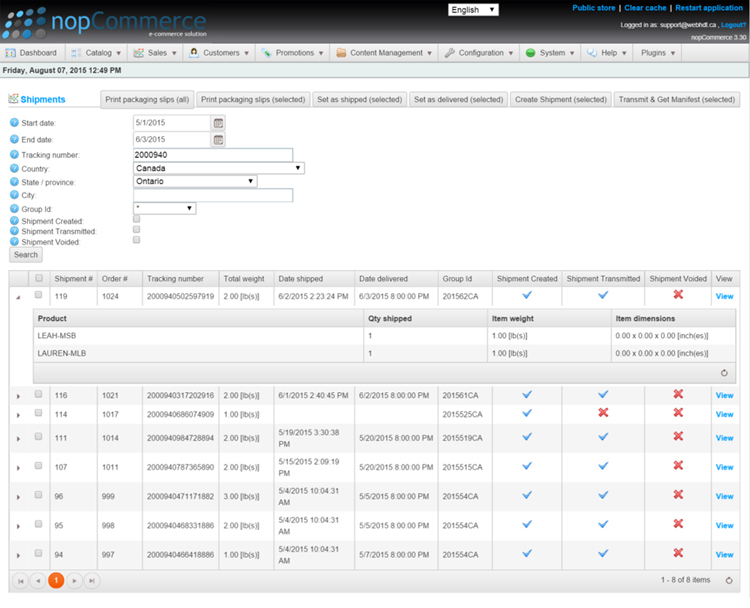 Tangentia - Shipping Information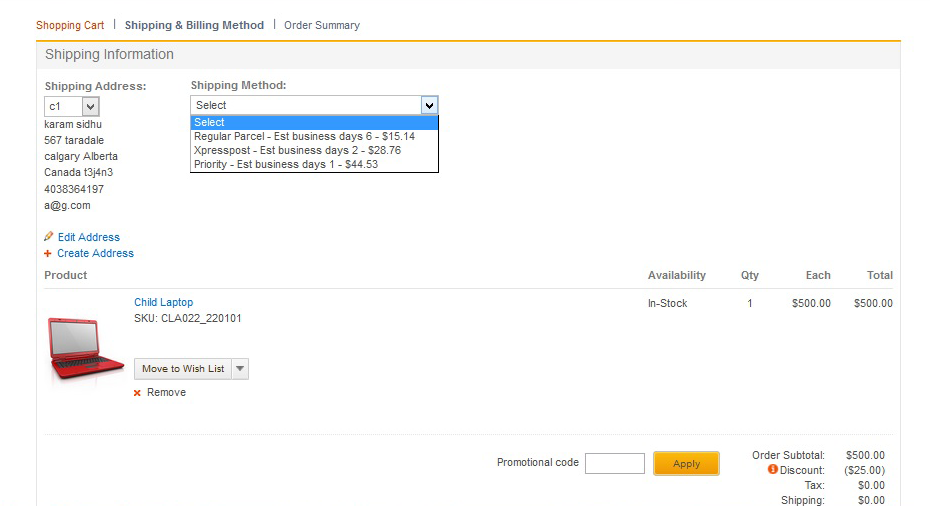 Tangentia - Shopping Cart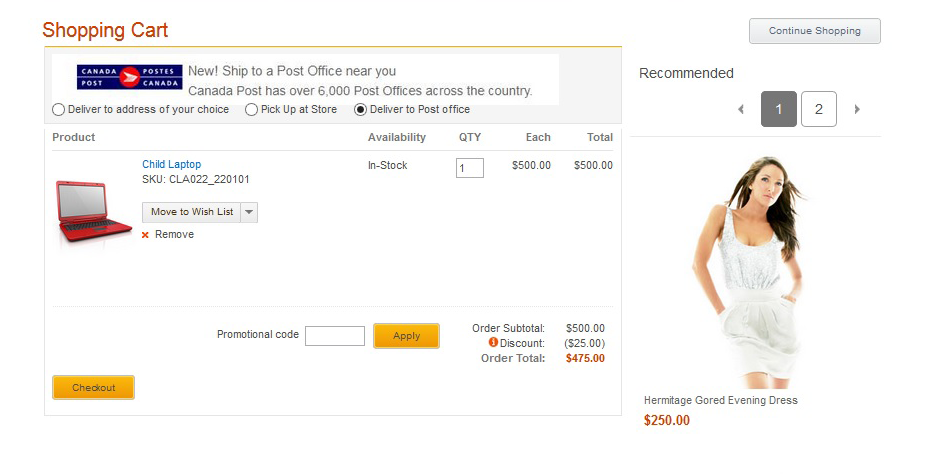 Tangentia - Post Office Locator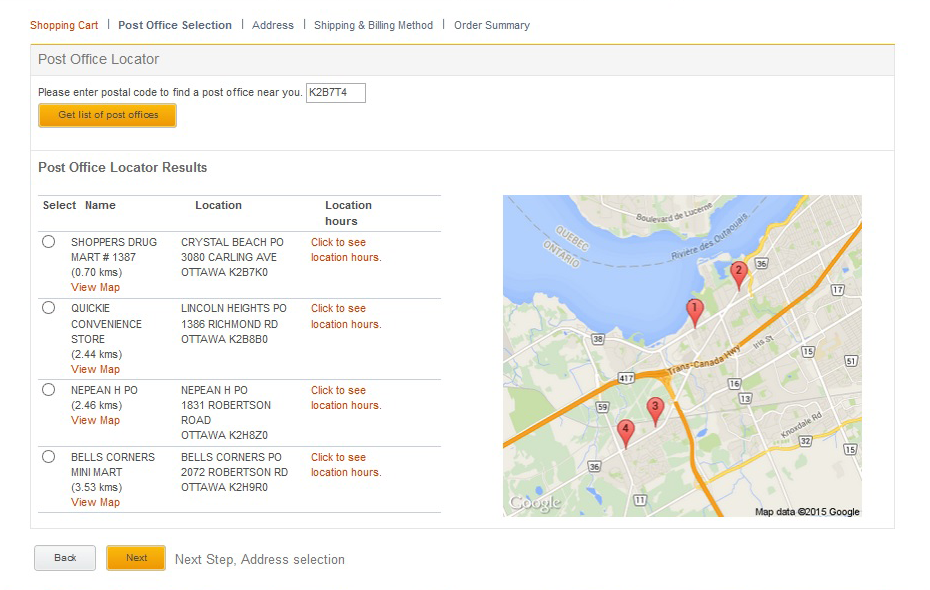 EasyPost - Shipping for developers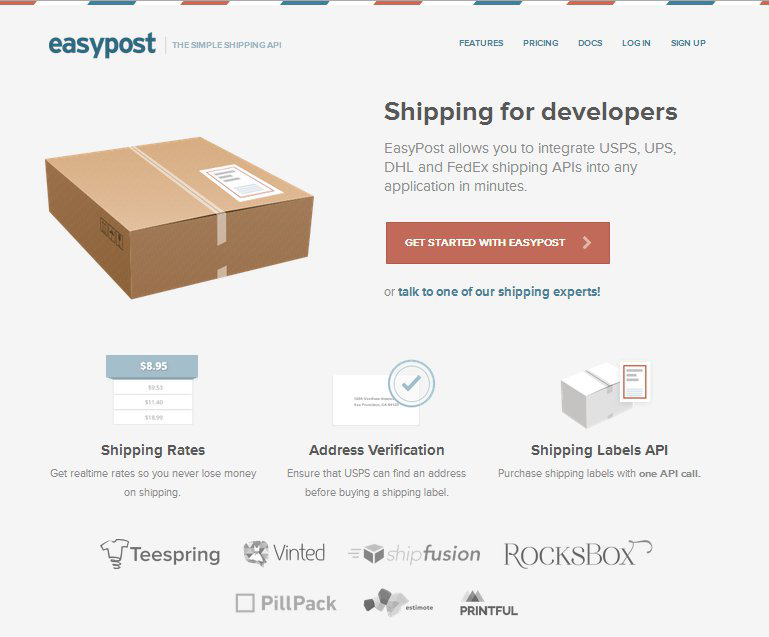 EasyPost - Companies Rely on EasyPost
EasyPost - Built for developers by developers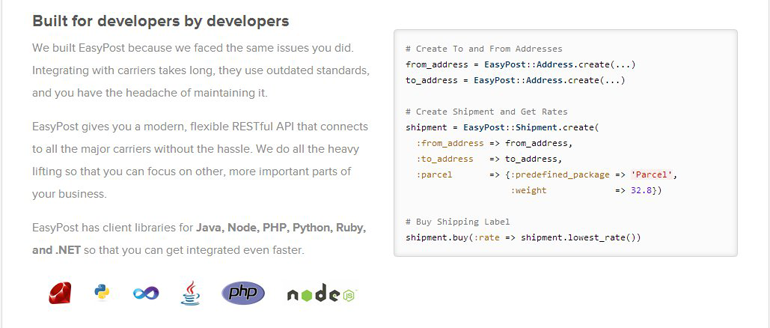 PrestaShop - Module Settings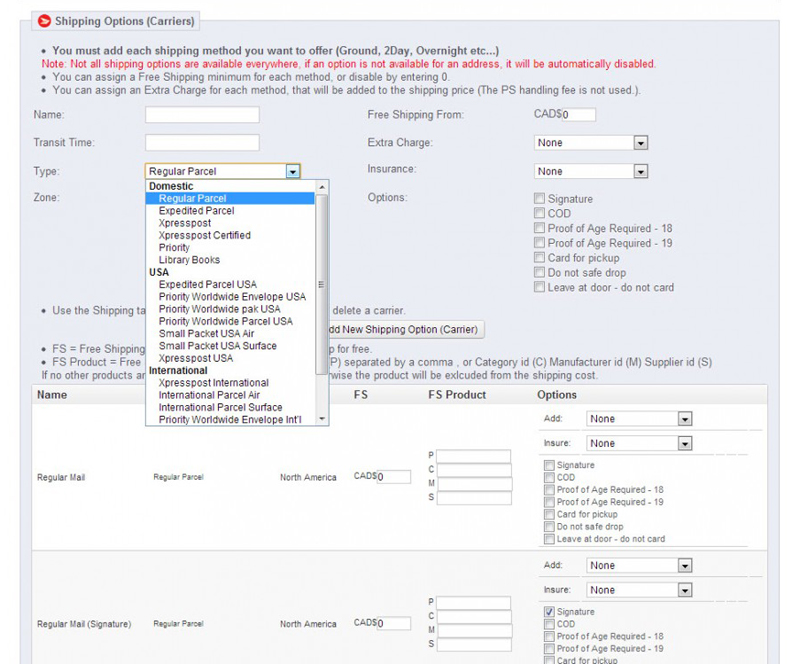 PrestaShop - Checkout with Shipping Rates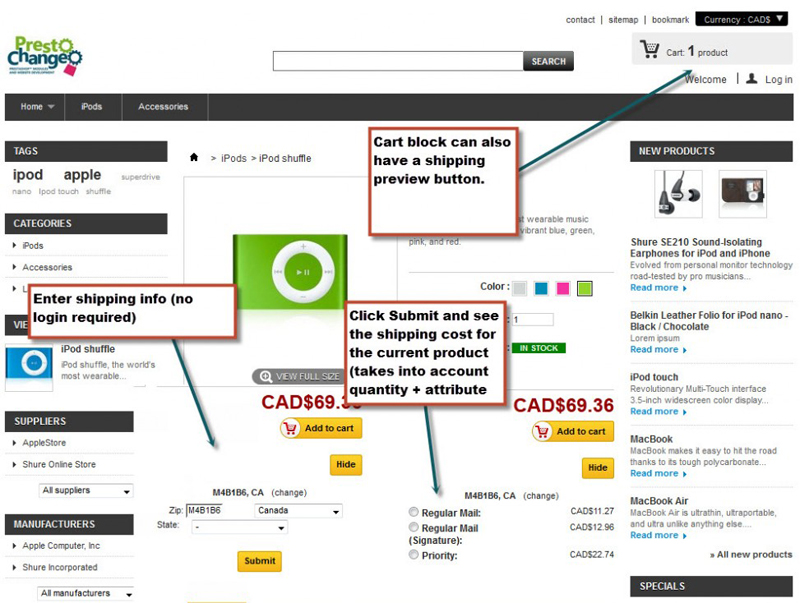 PrestaShop - Printing Labels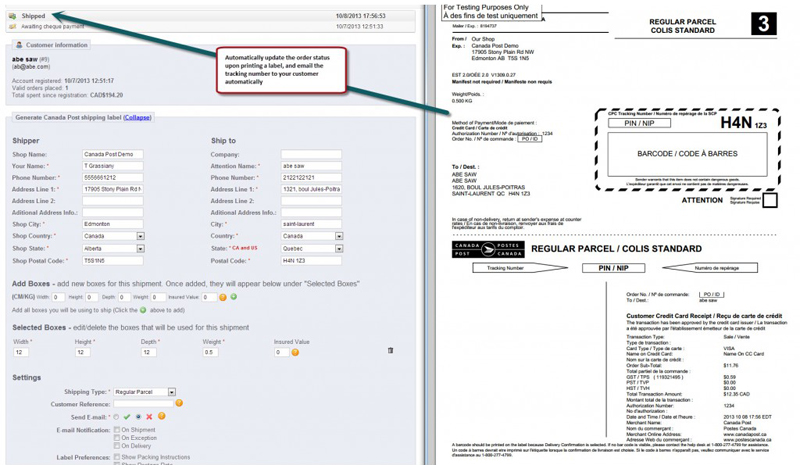 Etsy - Home page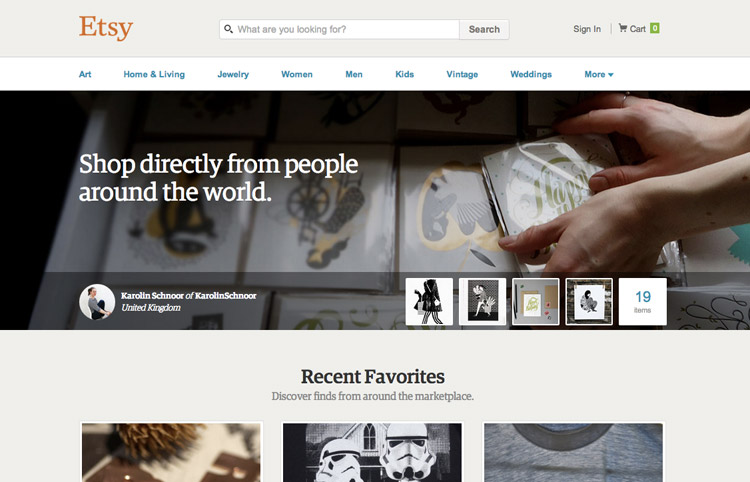 Etsy - All About Shipping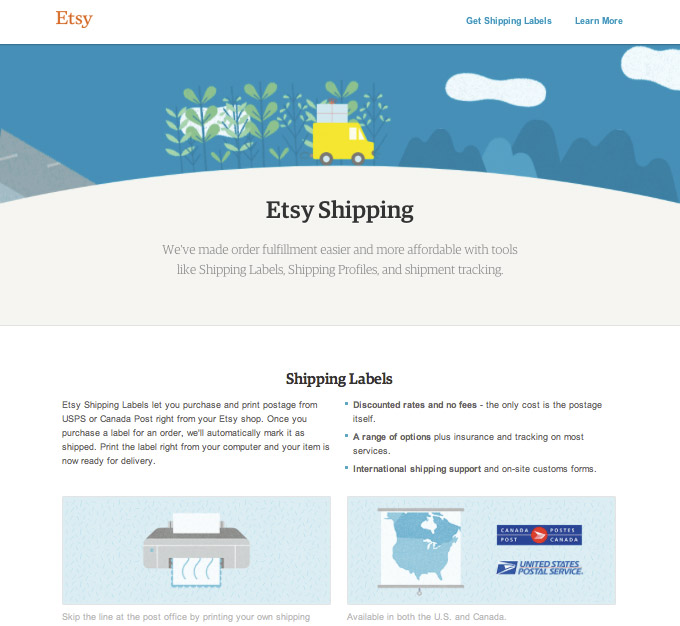 Etsy - Purchase page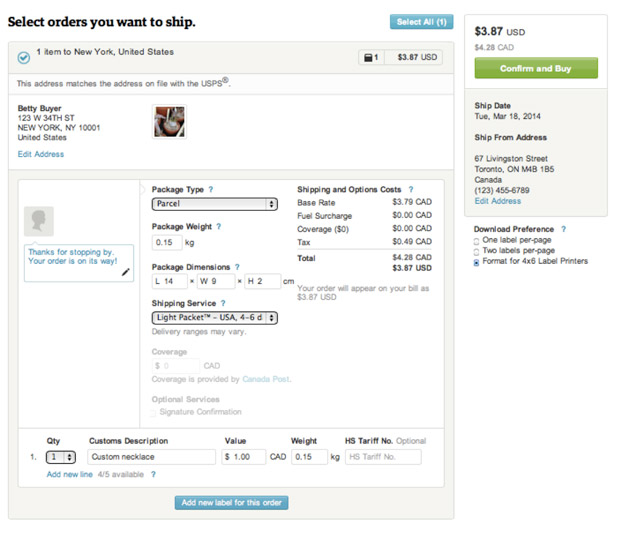 eBay - Home page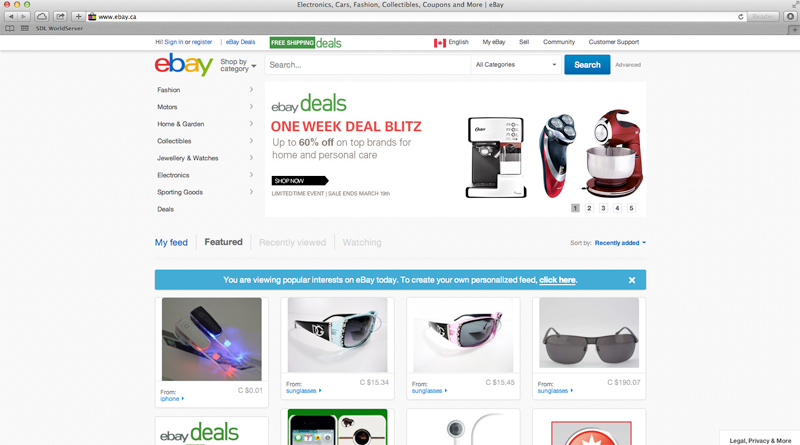 eBay - Deals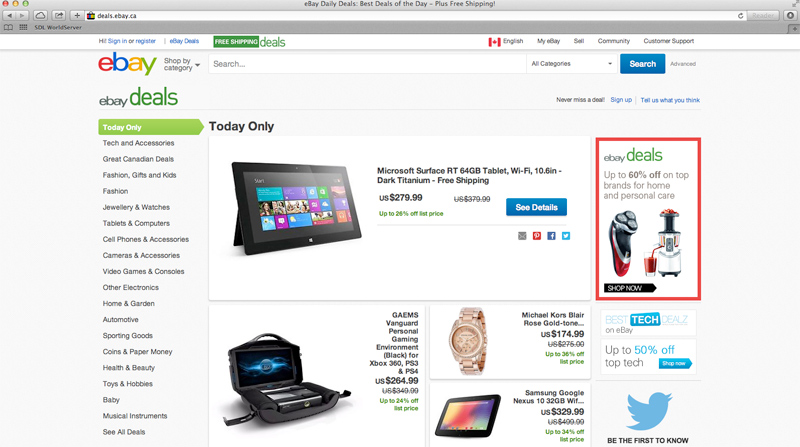 eBay - CP Shipping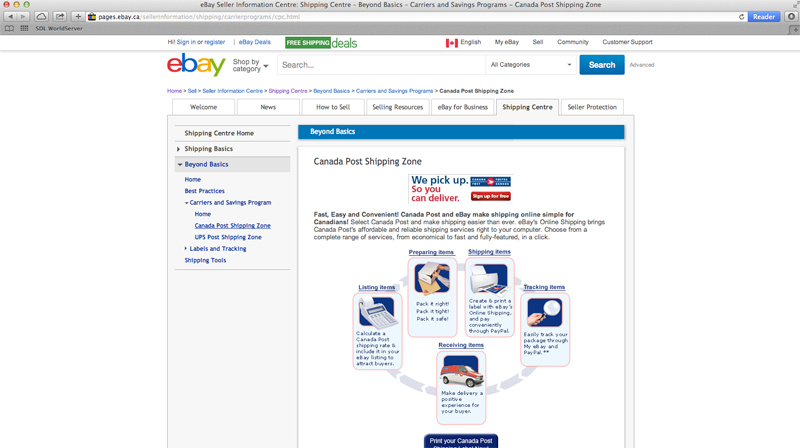 Thinkwrap - Find / Deliver to Post Office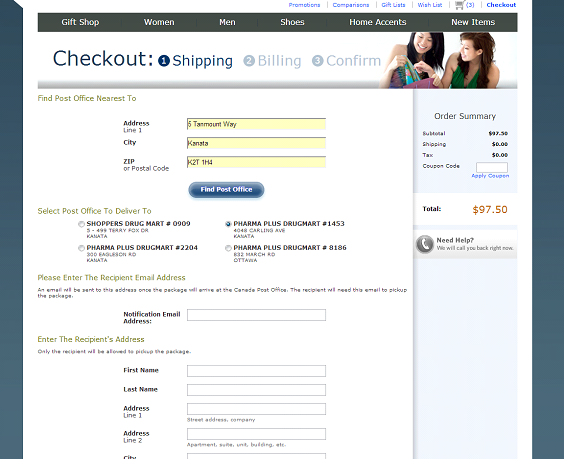 Thinkwrap - Track a Package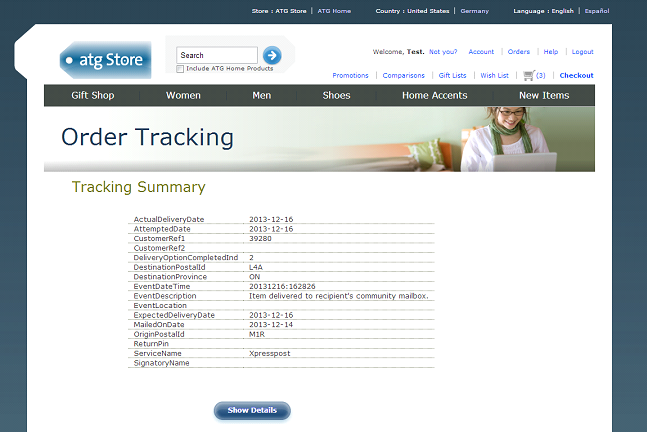 Thinkwrap - Returns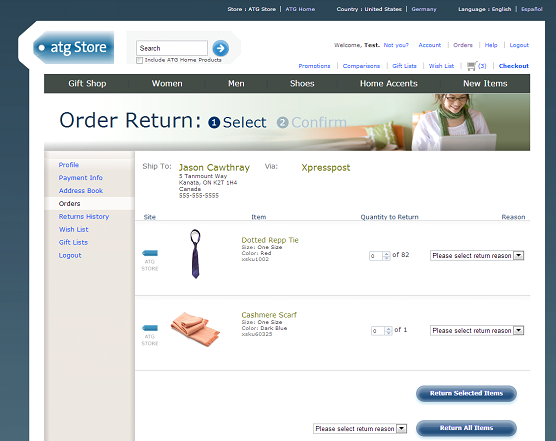 Miva Merchant - Printing Labels with Canada Post

Miva Merchant - Specify Shipping Methods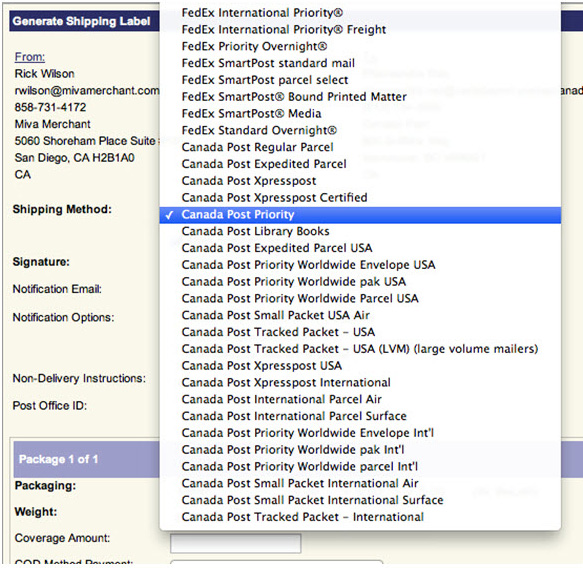 Miva Merchant - Generate Shipping Label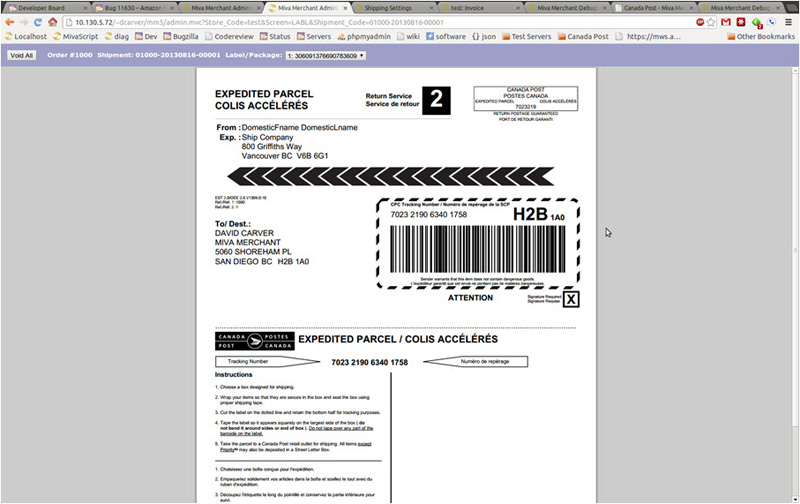 osCommerce - Shipping configurations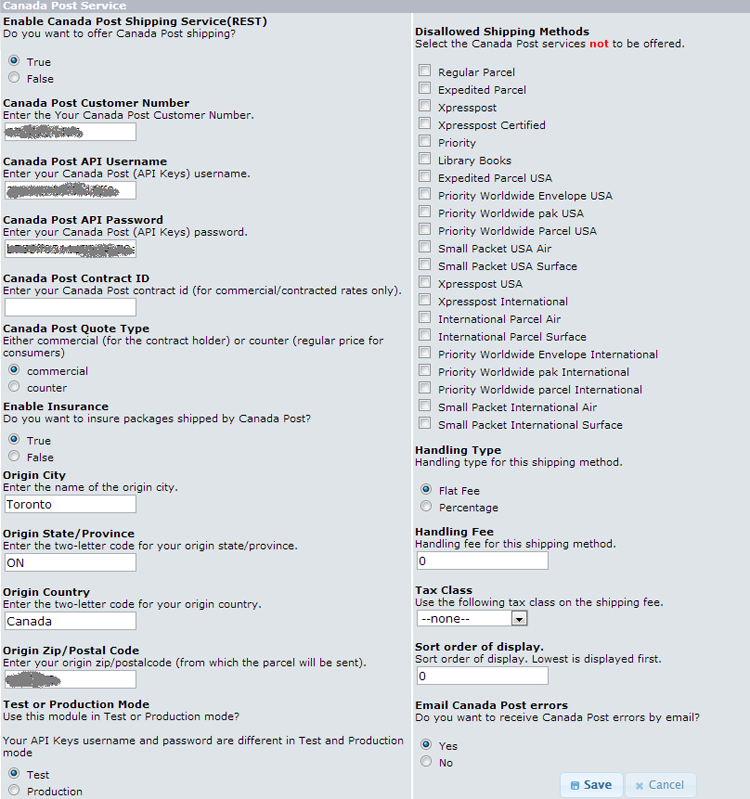 osCommerce - Price in cart

ShipRobot - Order Screen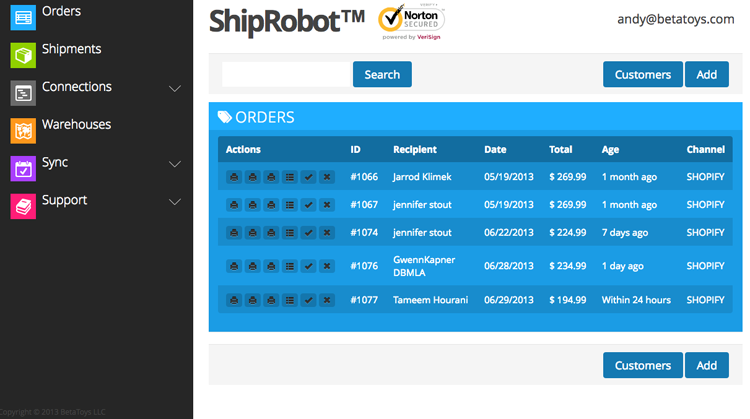 ShipRobot - Shipment Screen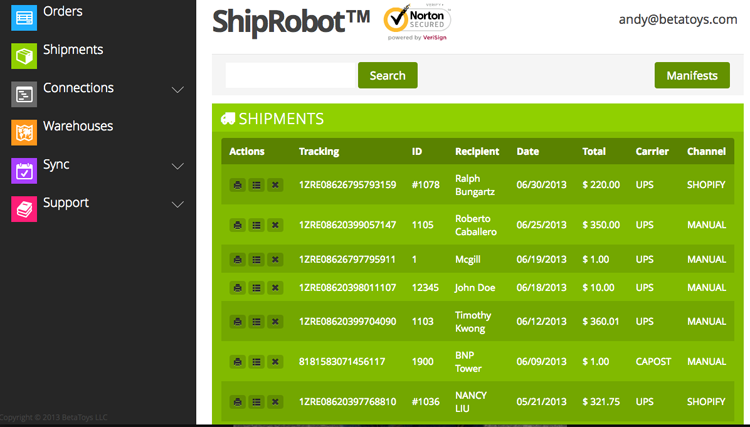 ShipRobot - Printing Shipping Labels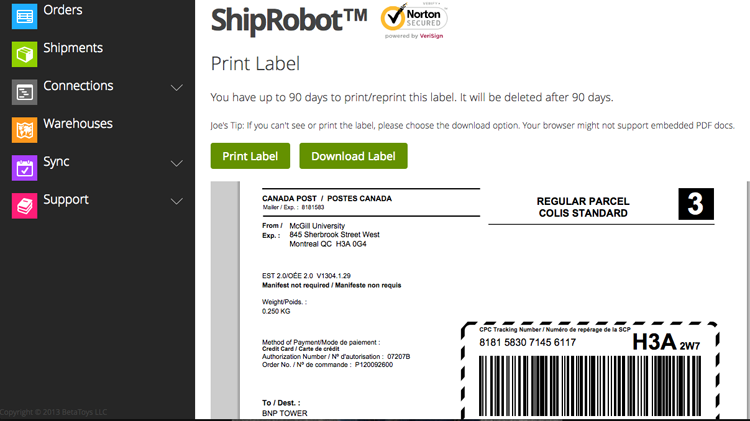 Main Login Screen - VL OMNI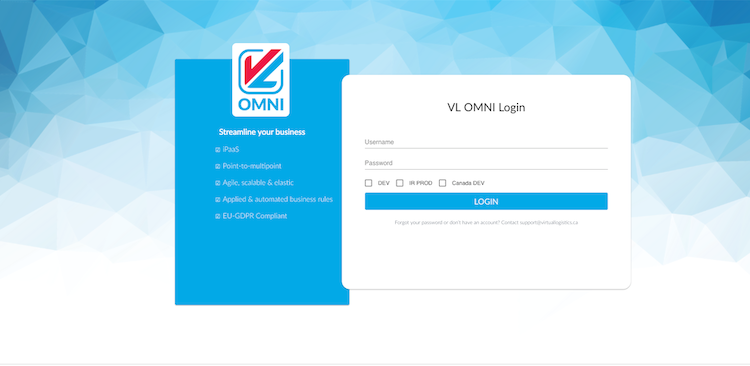 Order Details - VL OMNI Dashboard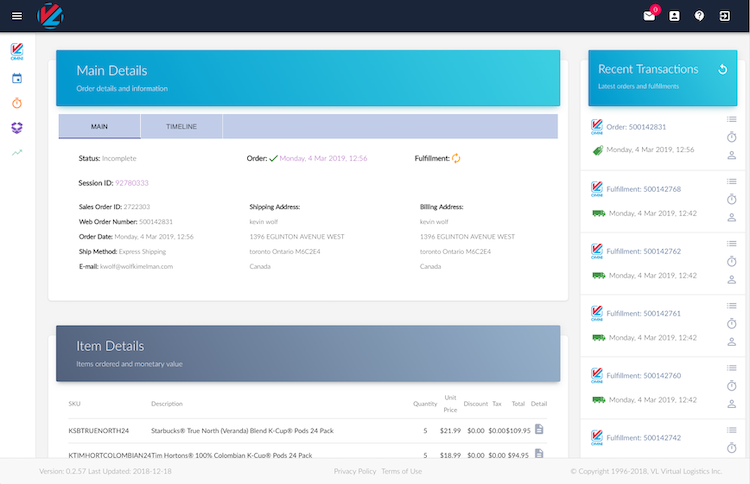 Order Details - VL OMNI Dashboard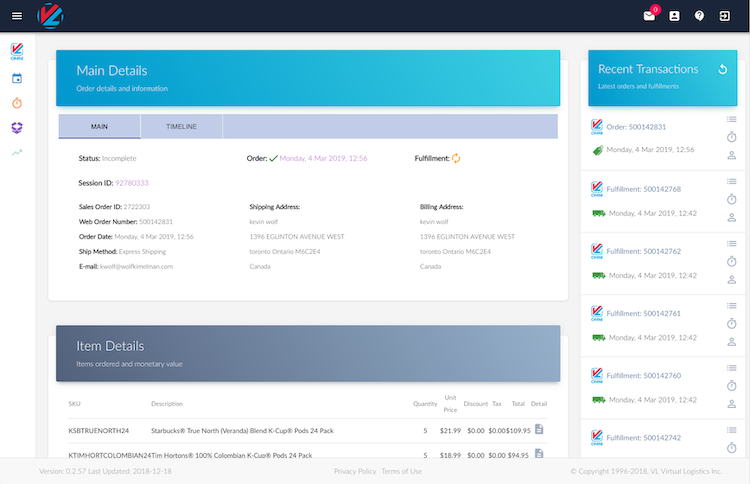 Manage and streamline returns from request to refund.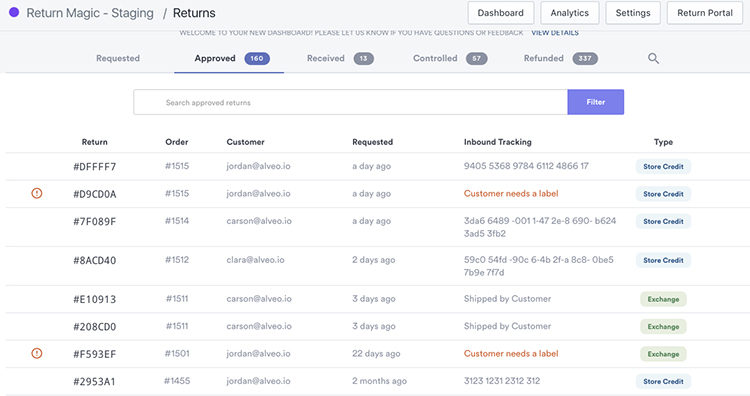 Review your return performance and detect patterns to optimise revenue and profit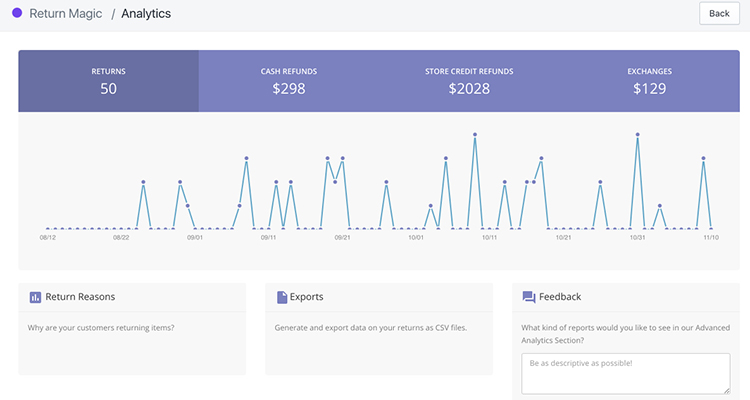 Offer a branded, customisable return portal to delight your shoppers and build brand trust.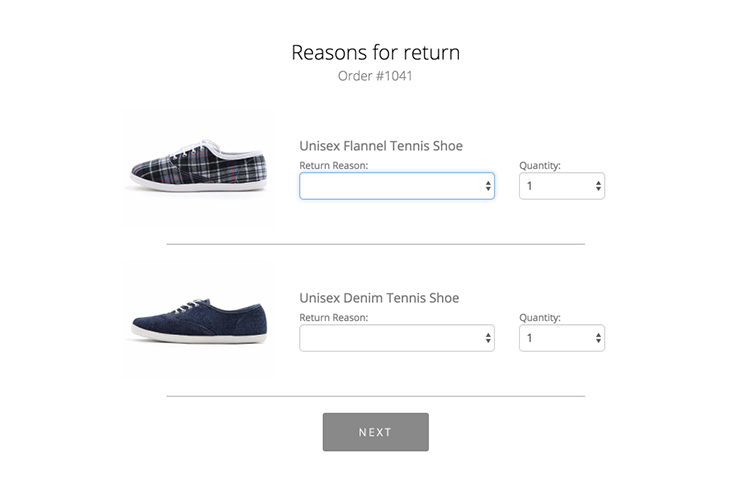 Pulse Commerce - Enterprise Order Management System and Inventory Software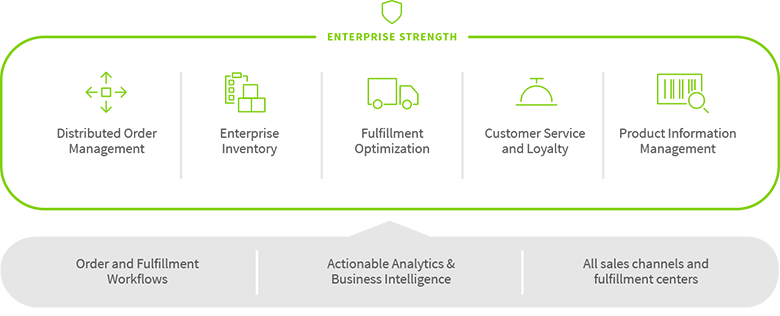 Pulse Commerce - Admin. Panel Create Bulk Fulfillment Screen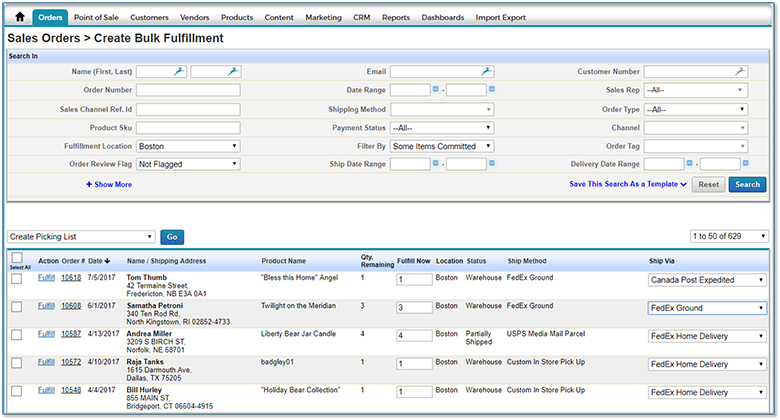 Pulse Commerce - CanadaPost Shipping Option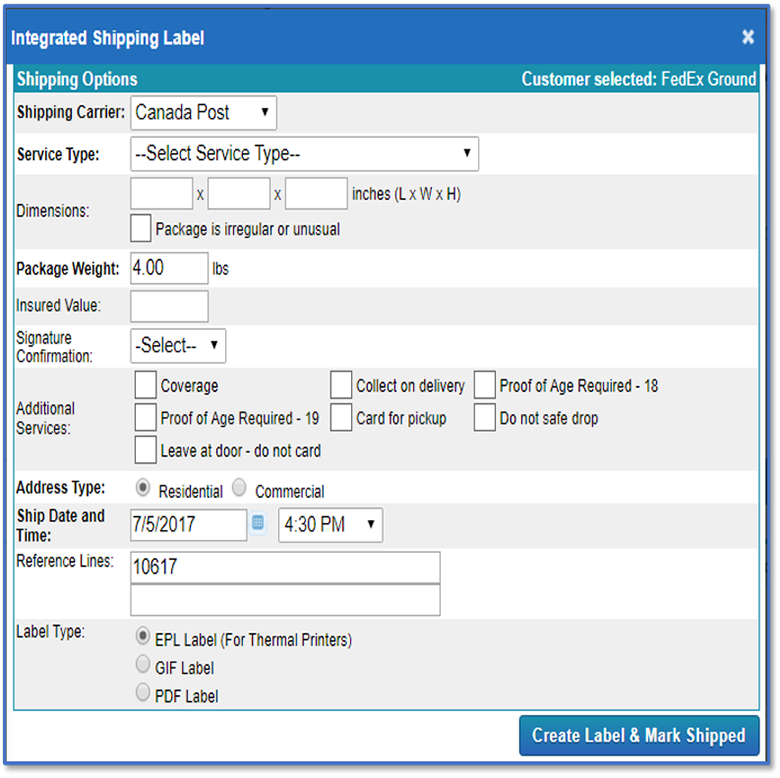 ZONOS - Duties & Taxes Presented with Shipping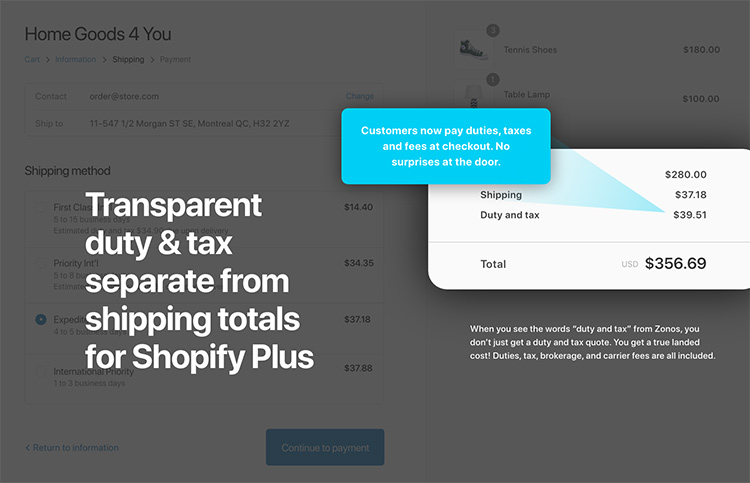 ZONOS - Duties & Taxes Presented Due Upon Delivery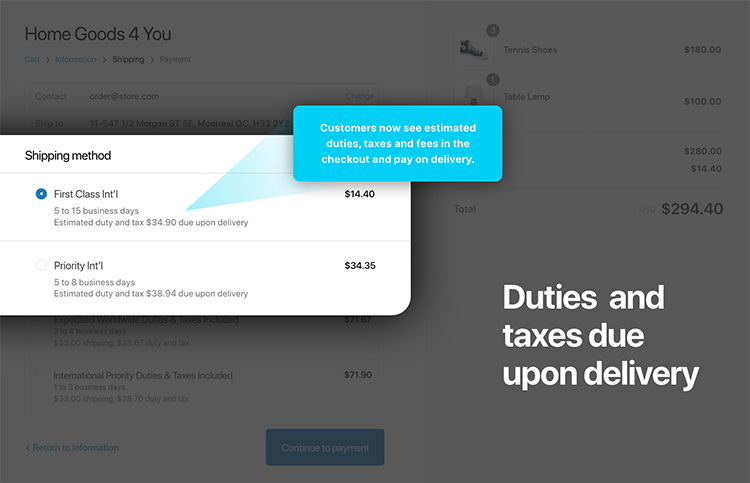 ZONOS - Duties & Taxes Paid at Checkout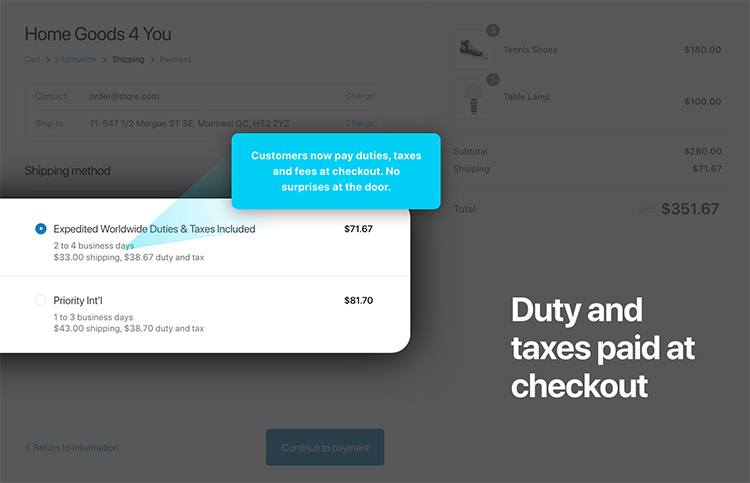 X-Cart - Main Administration Screen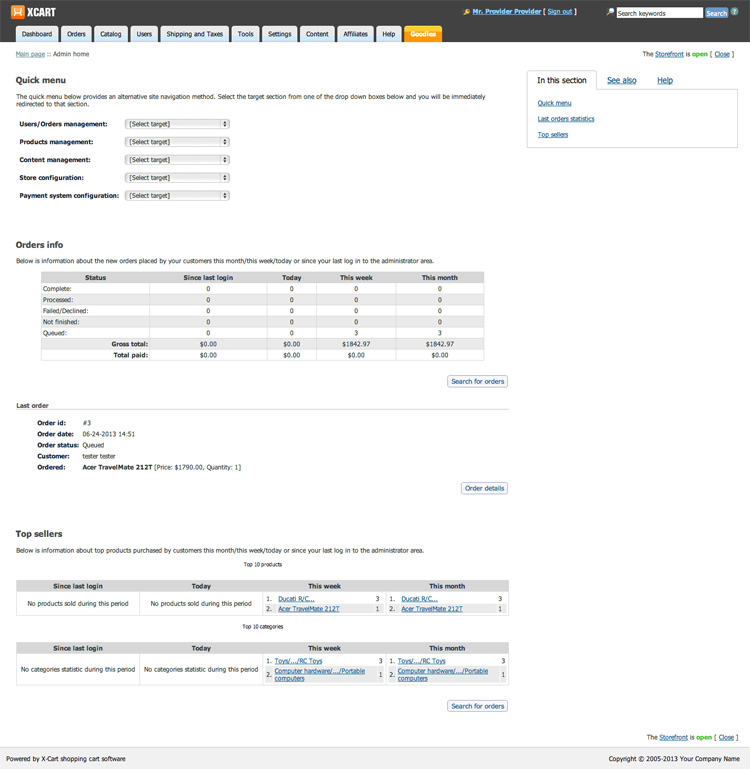 X-Cart - Shipping Setting Options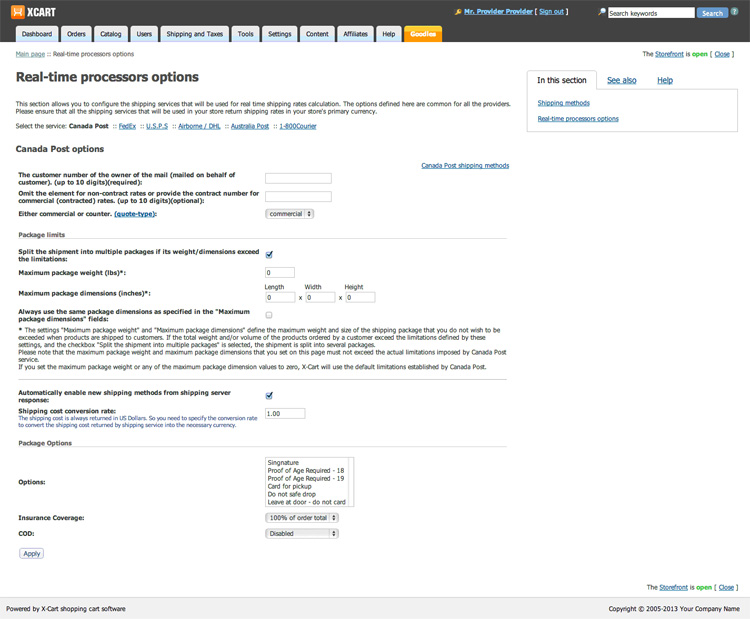 X-Cart - Order Screen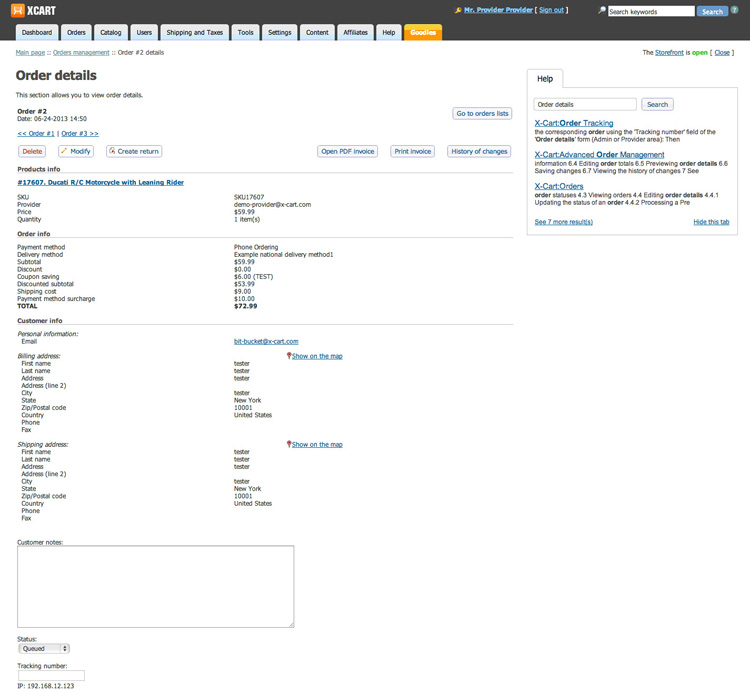 Avetti - Product Setup Page

Avetti - Manage Shipping Provider

Avetti - Manage Shipping Options

3dcart - Canada Post for 3dcart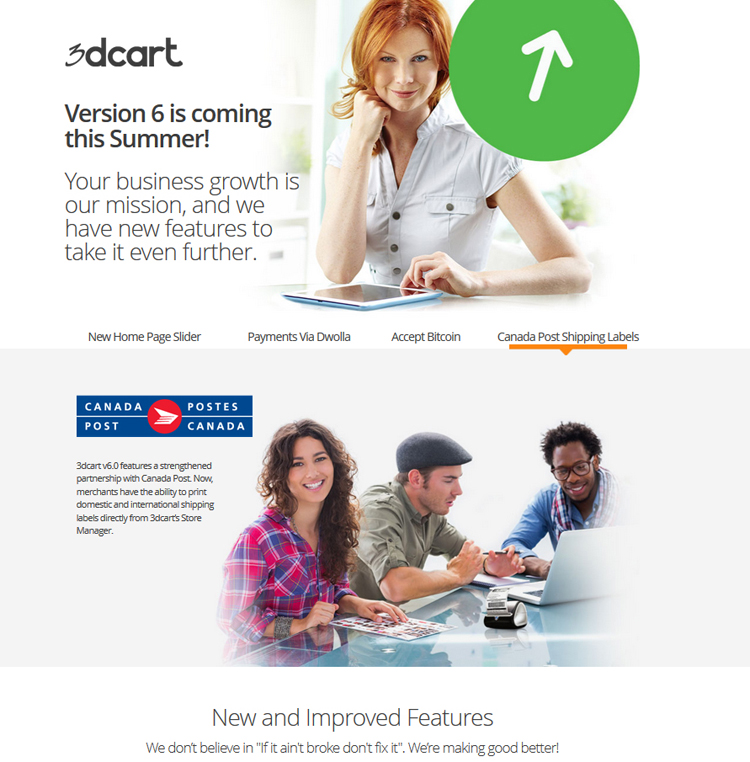 3dcart - Checkout with Shipping Rates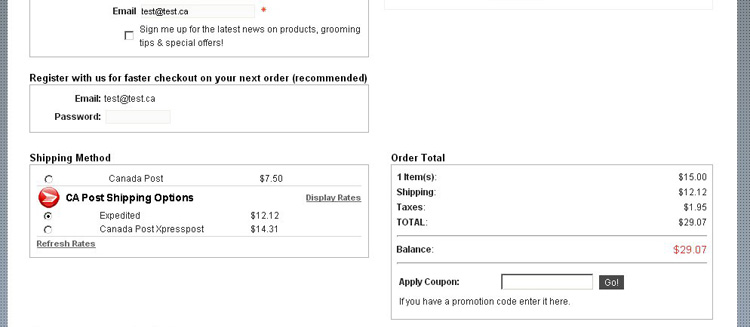 3dcart - Setup Page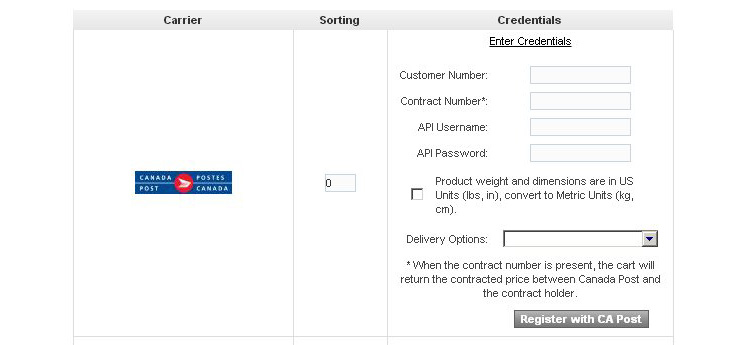 Shopify - Store Admin Dashboard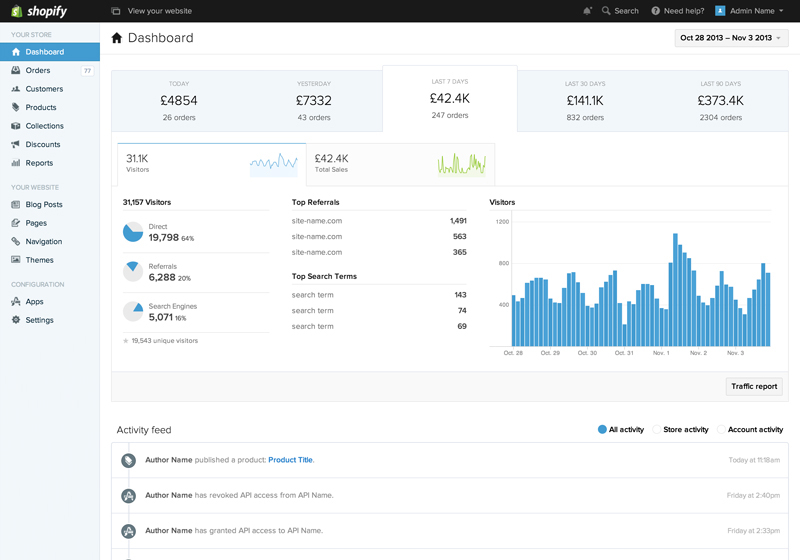 Shopify - Canada Post for Shopify App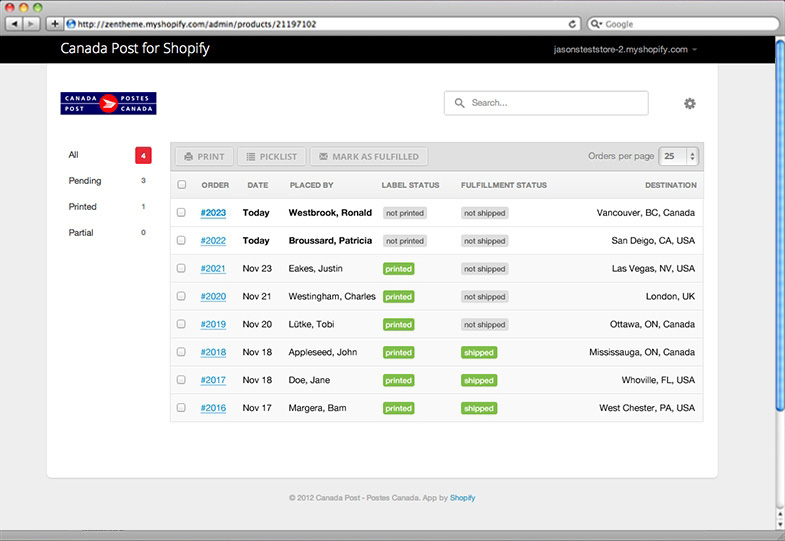 Shopify - Store Example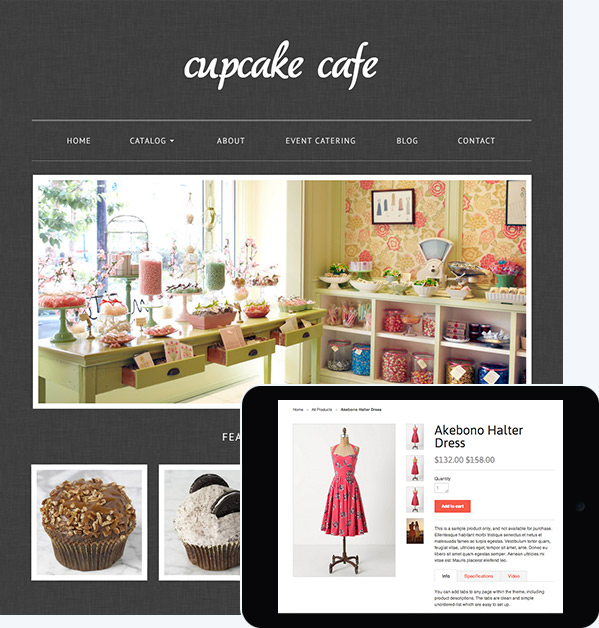 WooCommerce - Store Example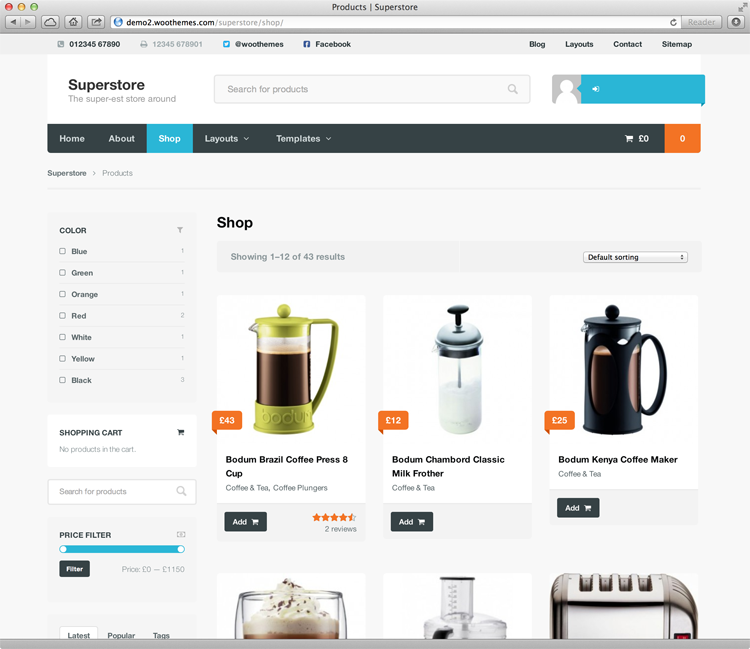 WooCommerce - Shopping Basket with Shipping Estimate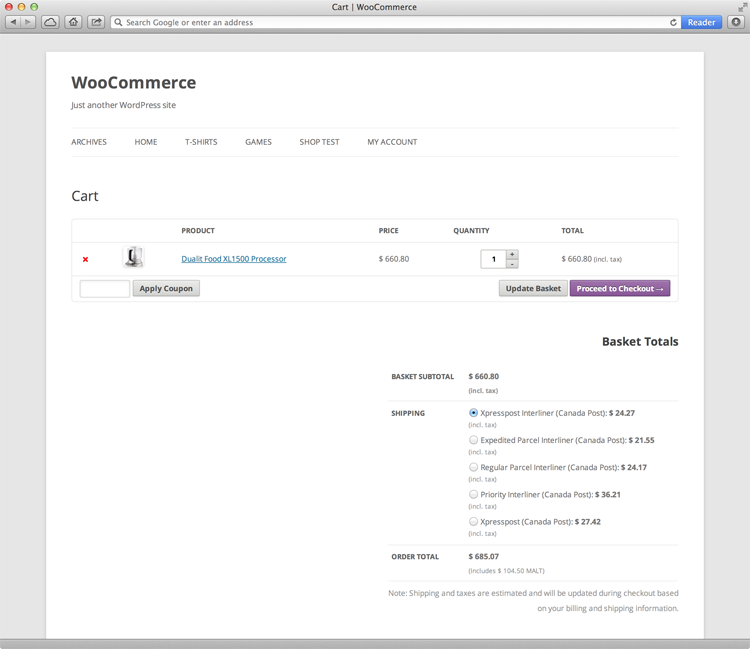 WooCommerce - Checkout with Shipping Rates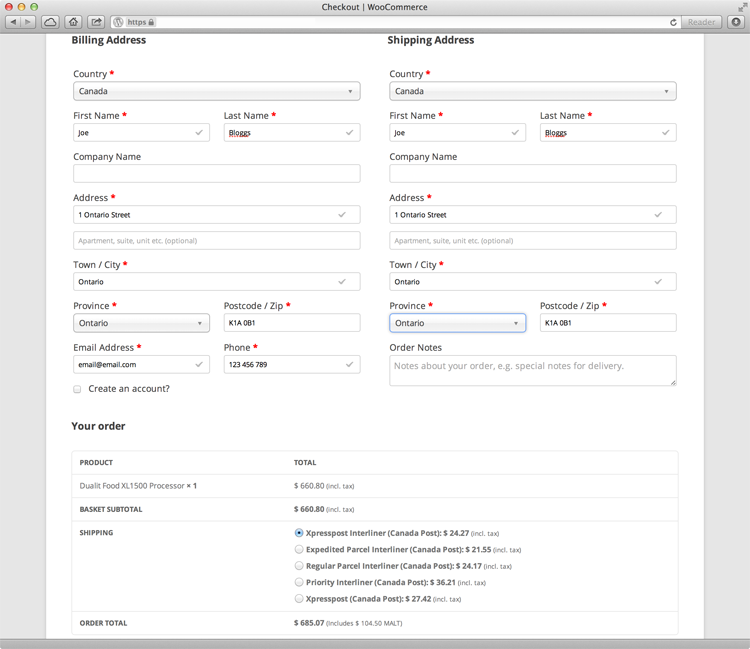 OrderCup - Orders Tab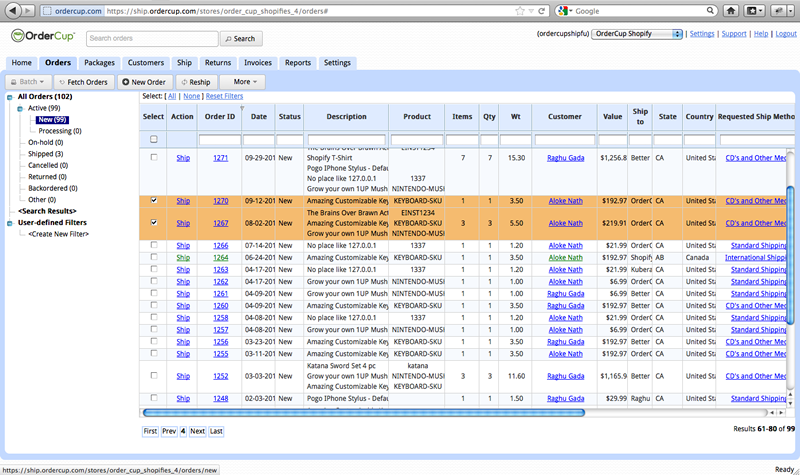 OrderCup - Packages Tab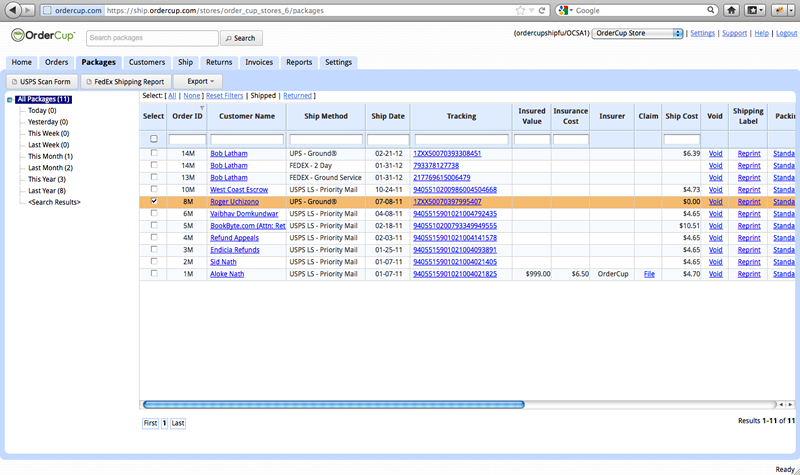 OrderCup - Ship Tab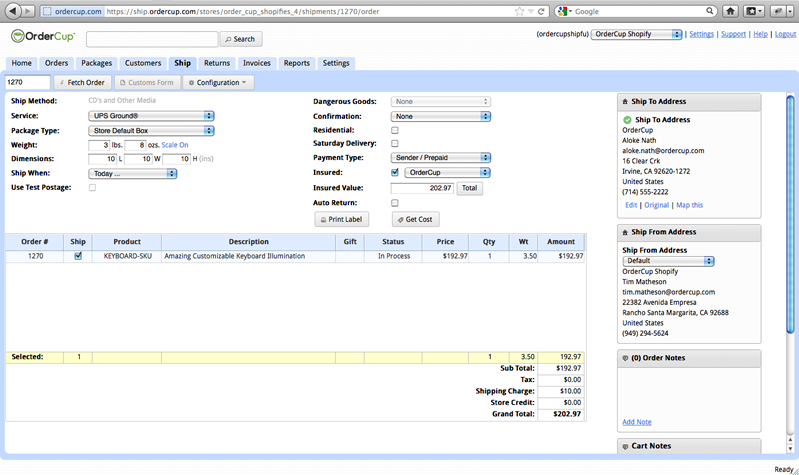 AfterShip - Dashboard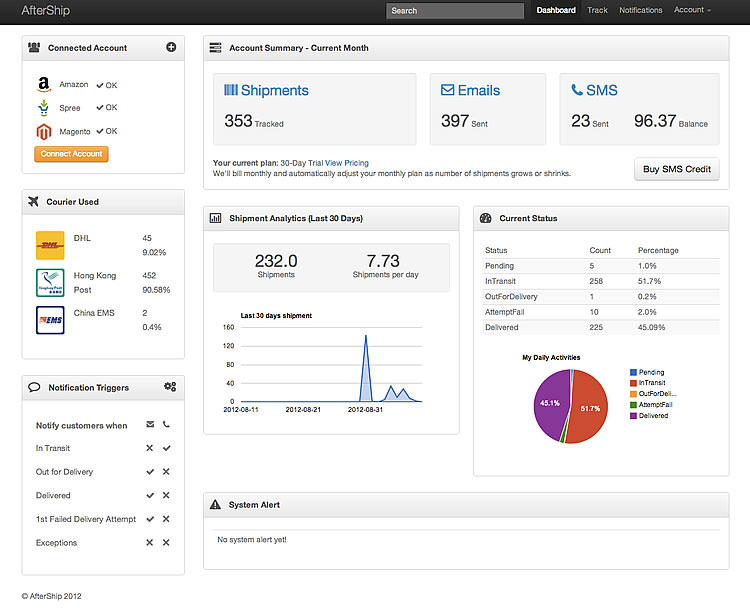 AfterShip - Notifications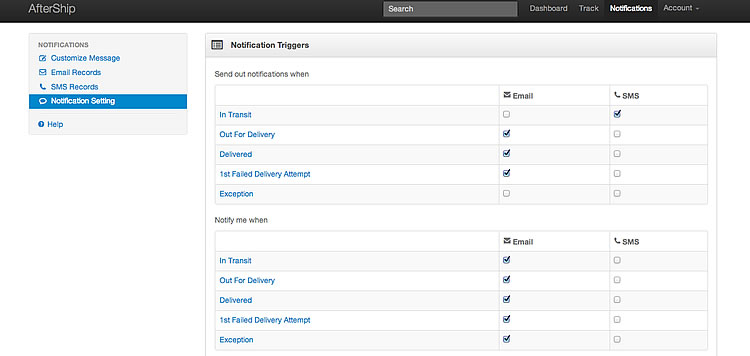 AfterShip - Tracking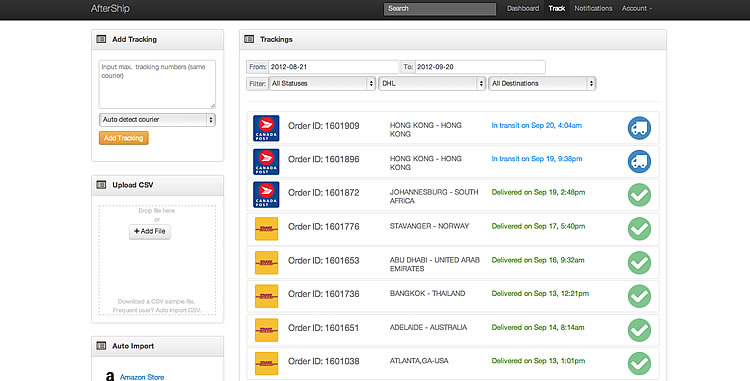 ProcessWeaver - Label Production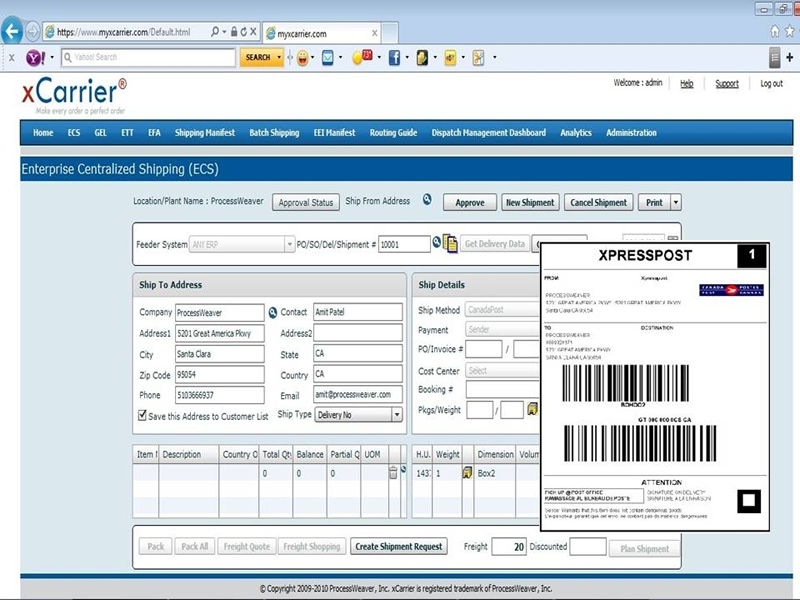 ProcessWeaver - Shipping Manifest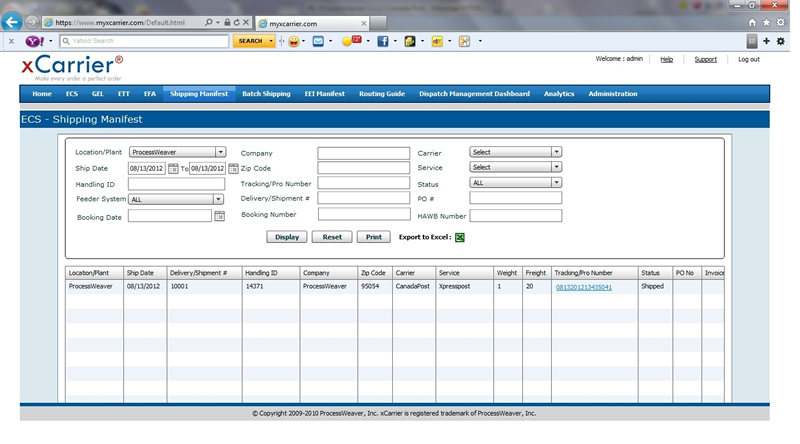 2Ship Solutions Inc - Shipping Screen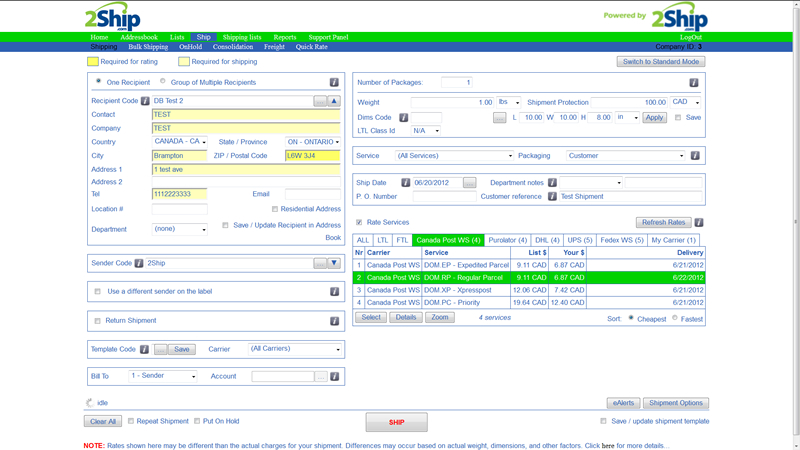 2Ship Solutions Inc - Report Generation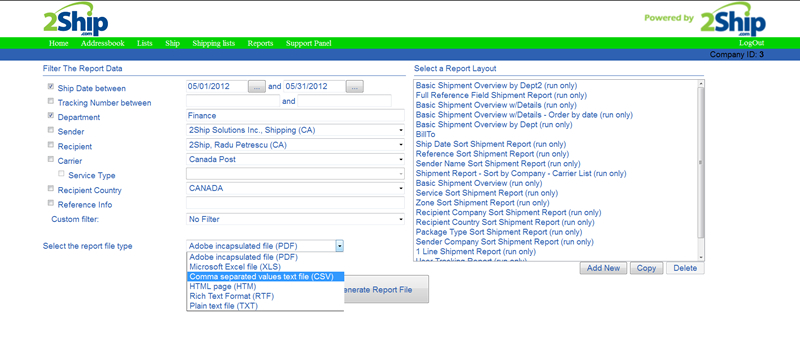 2Ship Solutions Inc - Shipping List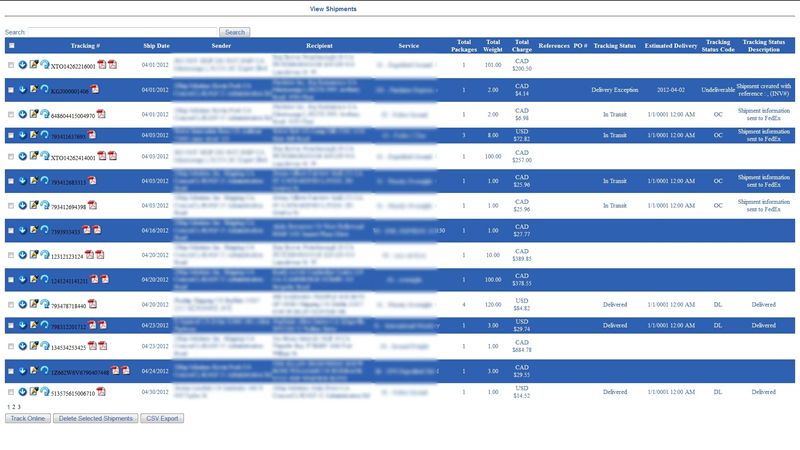 OpenCart - General Setup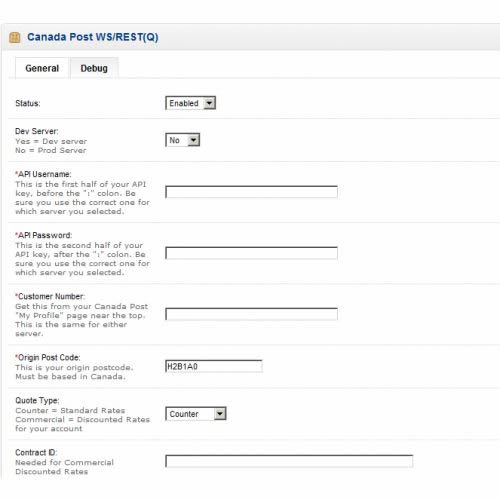 OpenCart - Shipping Cost Setup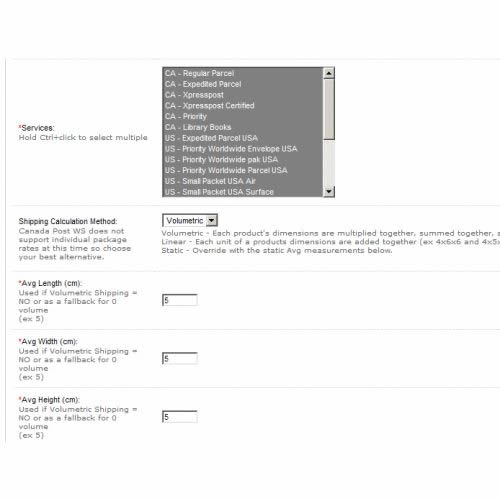 OpenCart - Additional Options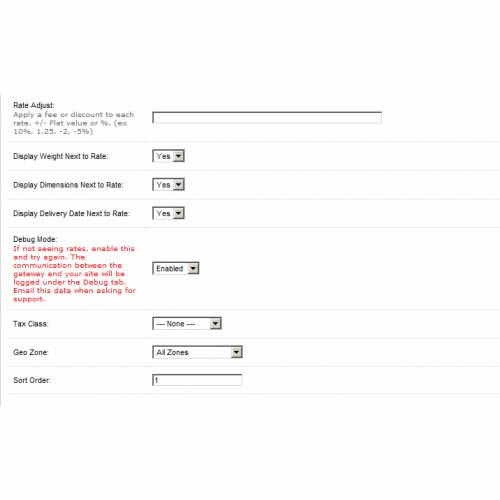 Spree - Shipping configurations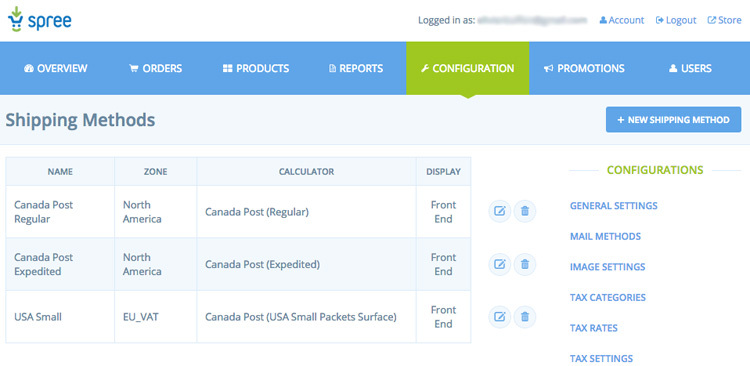 Spree - Shipping configurations (2)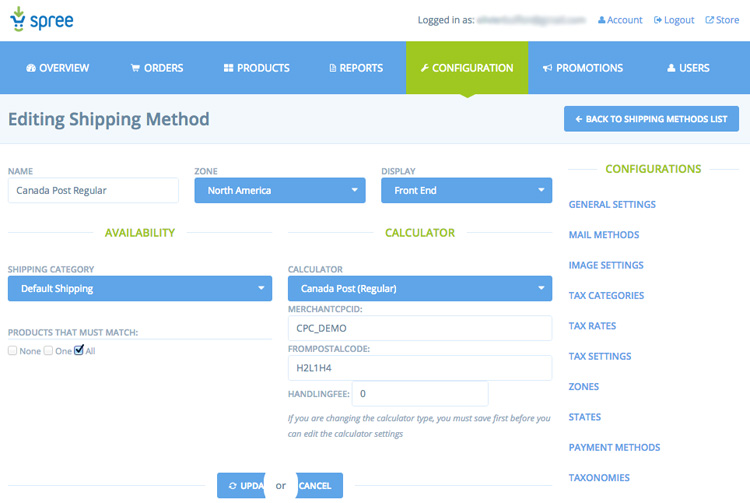 Spree - Price in cart

SellerCloud - Label Printing Configuration
SellerCloud - Canada Post Integration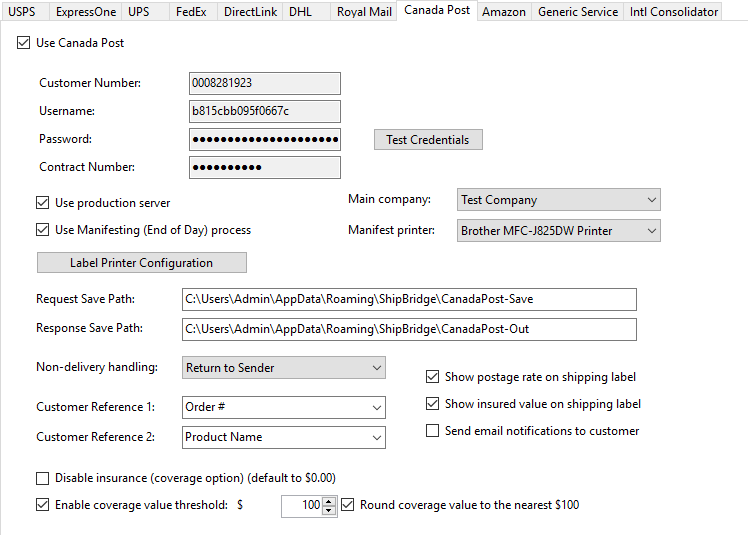 SellerCloud - Set Carrier

SellerCloud - Scan and Ship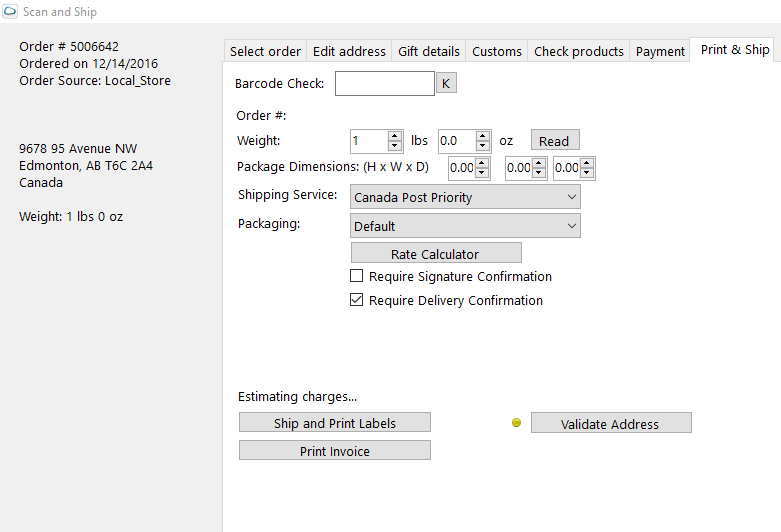 ShipStation - Main Administration Screen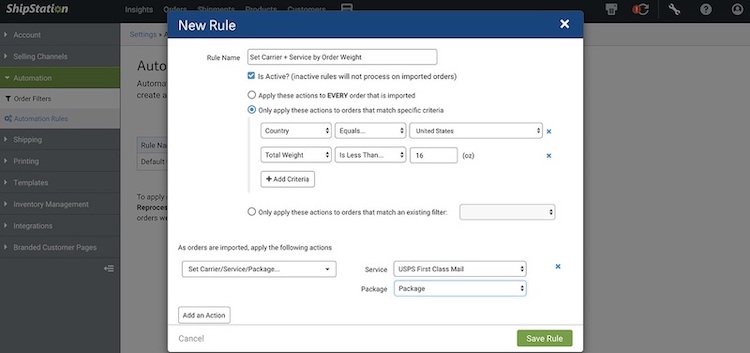 ShipStation - Shipping Setting Options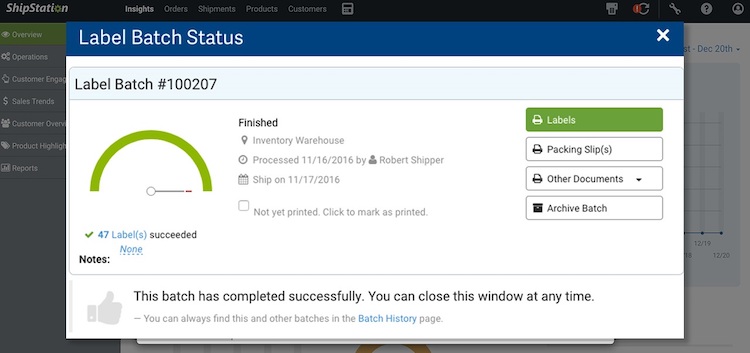 ShipStation - Order Screen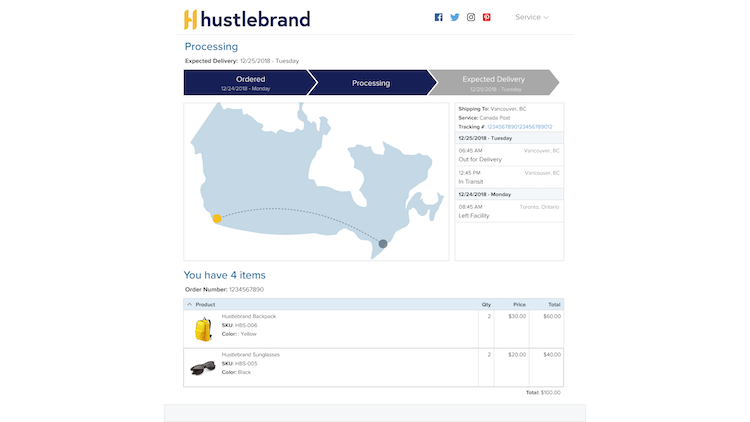 Ecommerce Templates - Checkout Page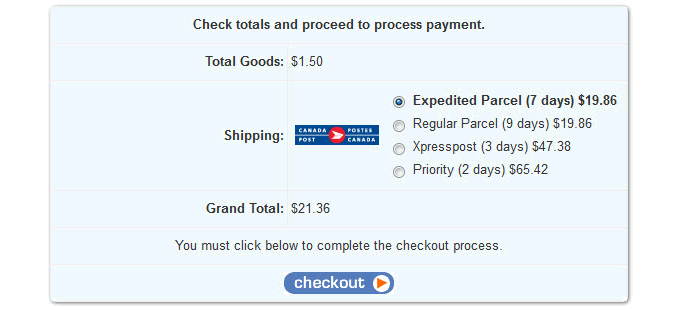 Ecommerce Templates - Shipping Setting Options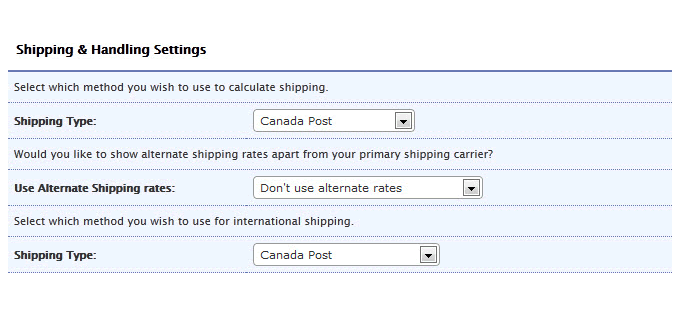 Ecommerce Templates - Tracking for Customers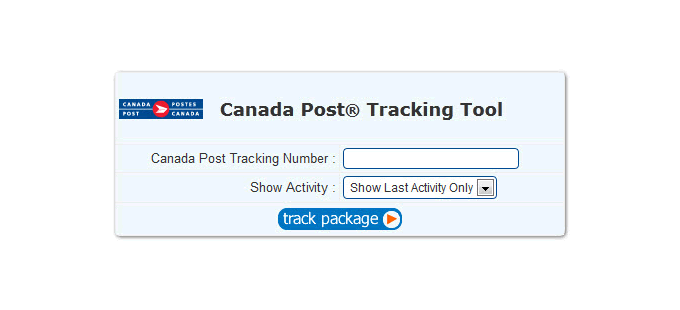 OrderDynamics - Administration Console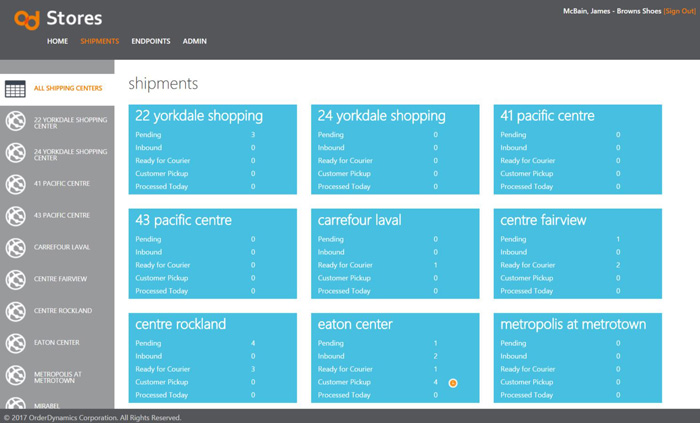 OrderDynamics - Omni-Channel Store Orders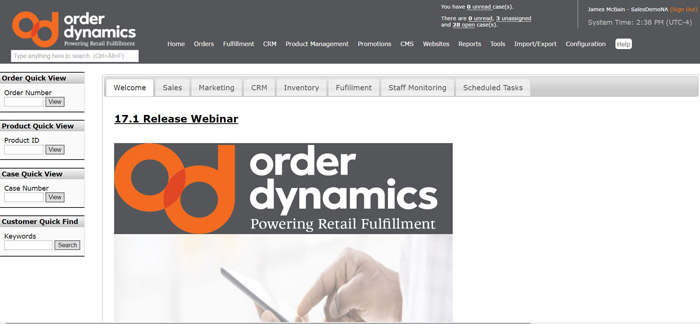 OrderDynamics - Barcode Validation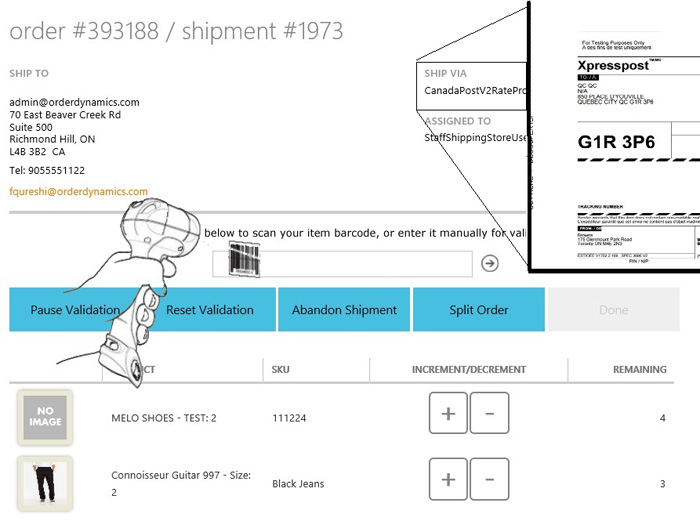 Magento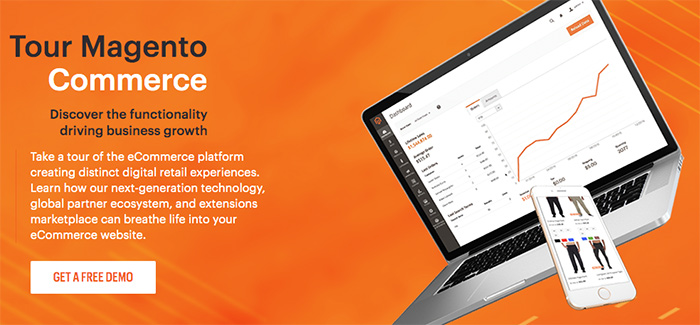 Package Tracker for Windows - Main Screen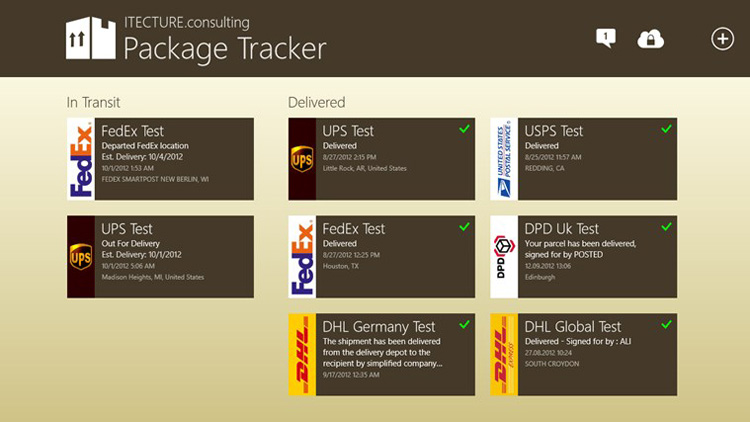 Package Tracker for Windows - Add a Package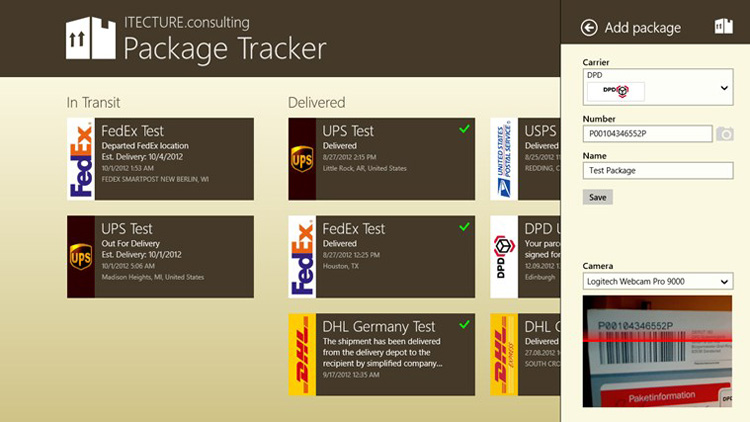 Package Tracker for Windows - Detail Screen with Map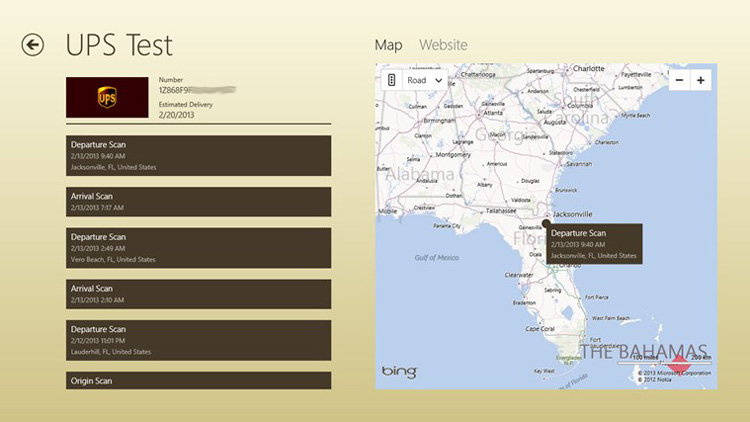 Package Tracker for Windows Phone - Main Screen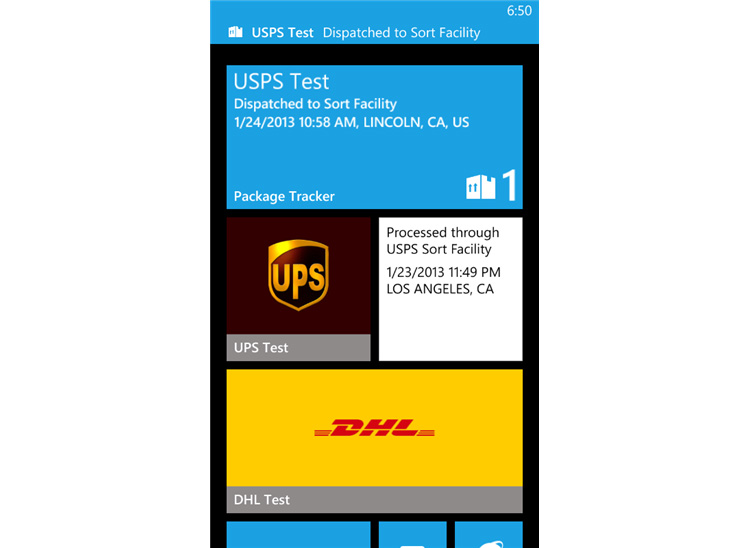 Package Tracker for Windows Phone - Add a Package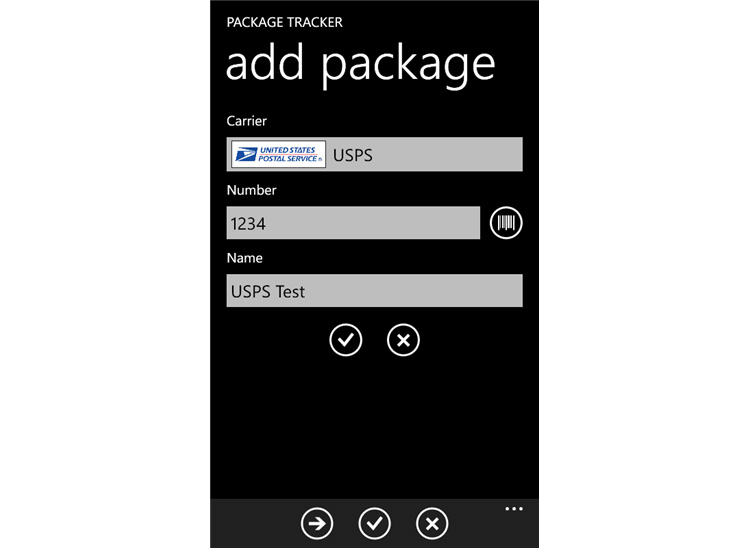 Package Tracker for Windows Phone - Detail Screen with Map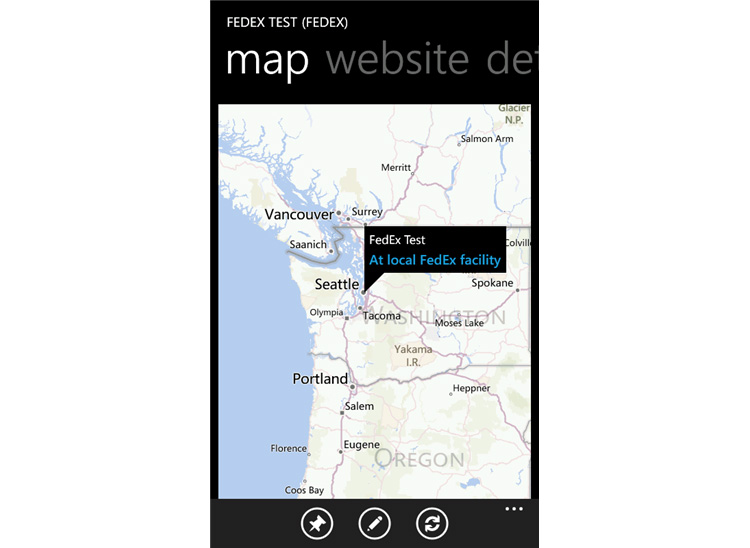 SAP Hybris - Shopping Bag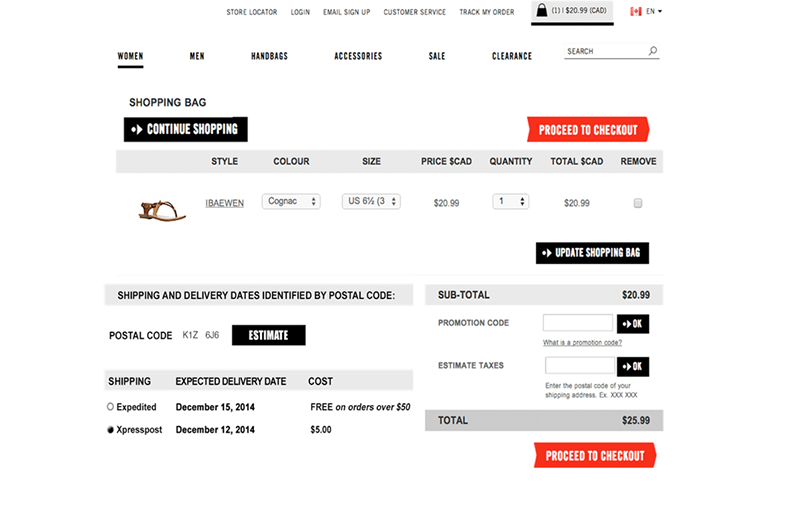 SAP Hybris - Shipping and Payment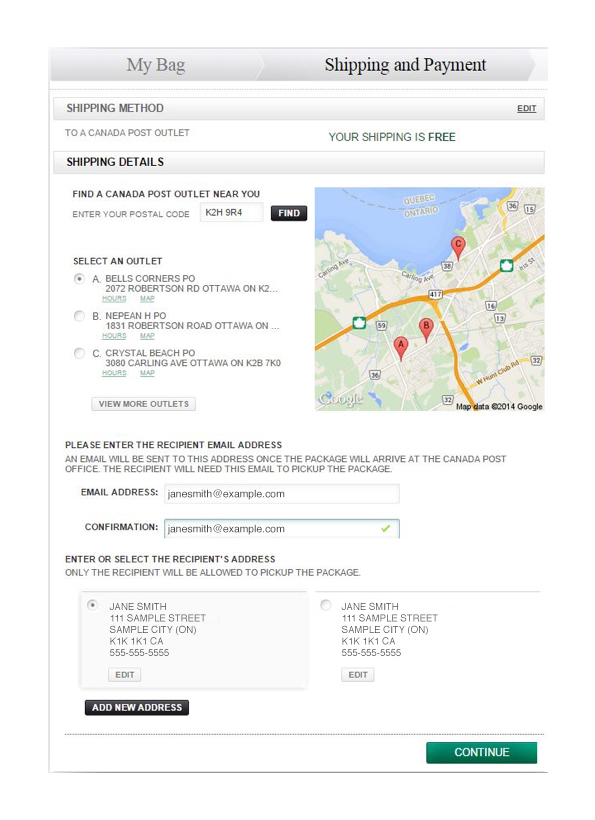 SAP Hybris - Track my Order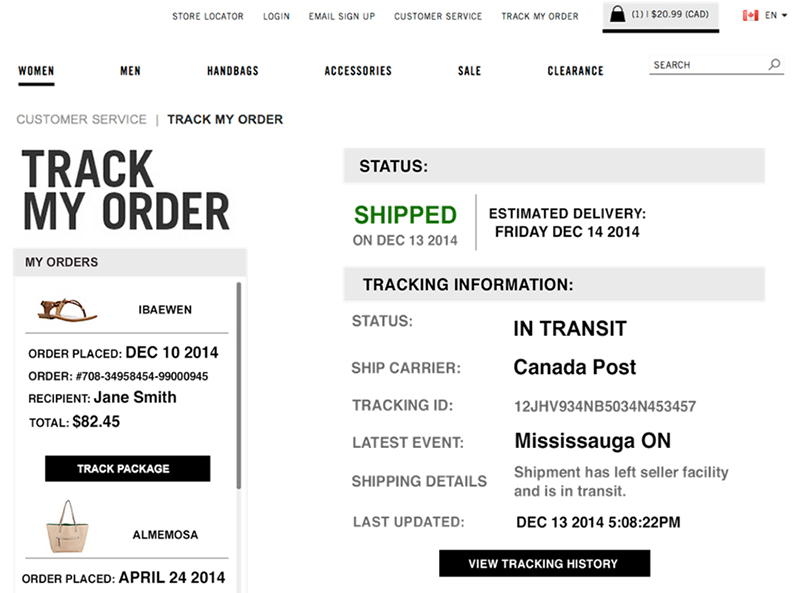 Machool - Enter Shipping Destination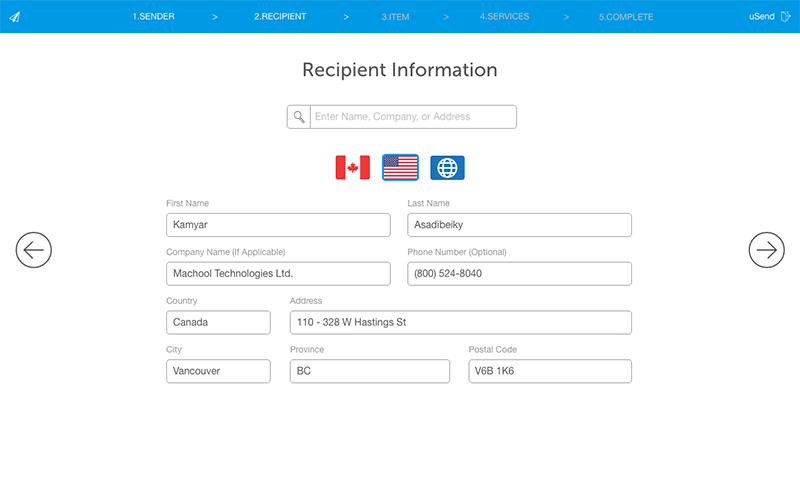 Machool - Prepare Your Parcel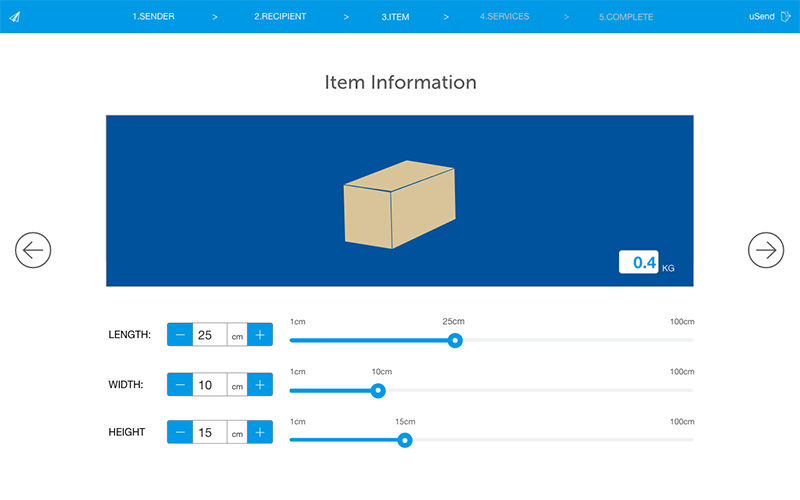 Machool - Compare and Select Services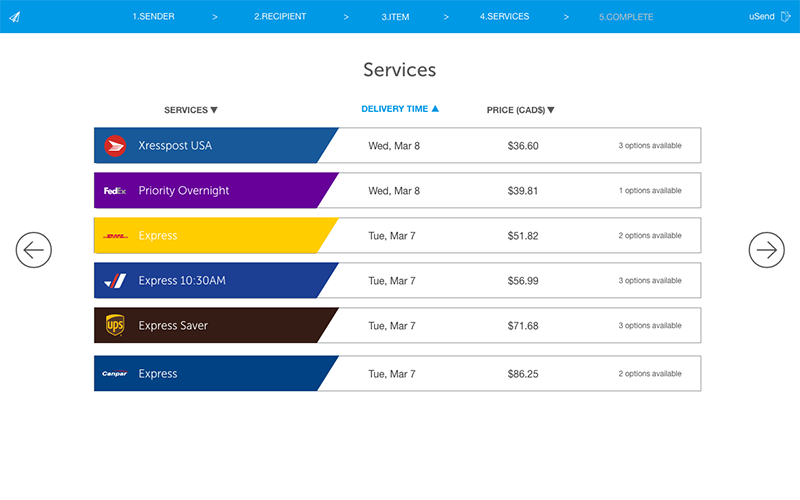 Shiphero - Dashboard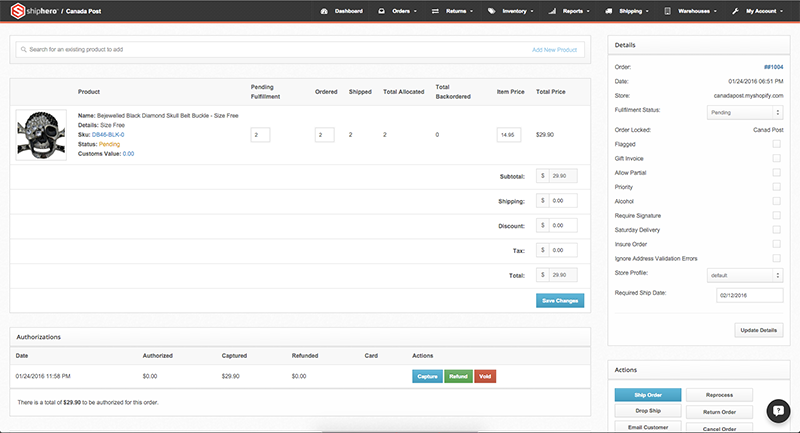 Shiphero - Order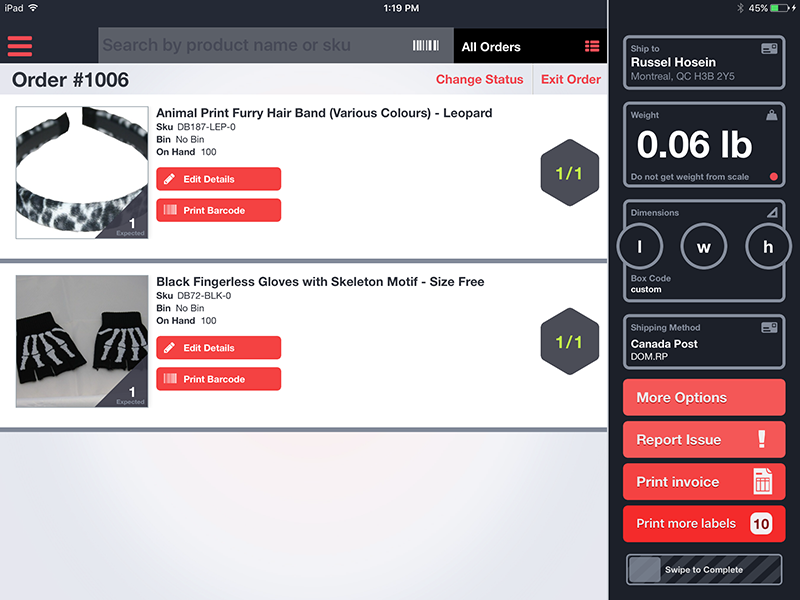 Xactship - Dashboard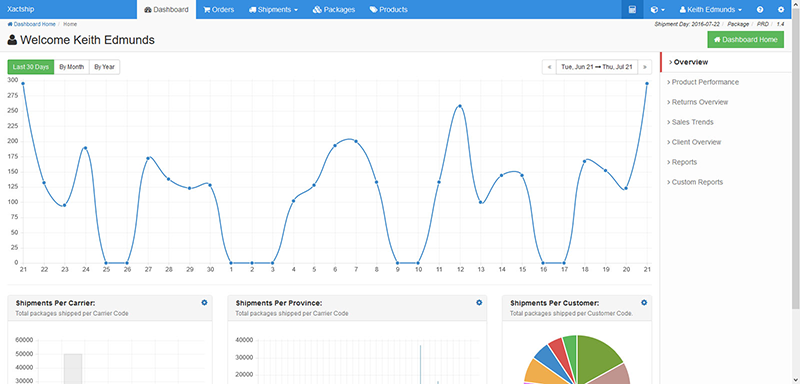 Xactship - Summary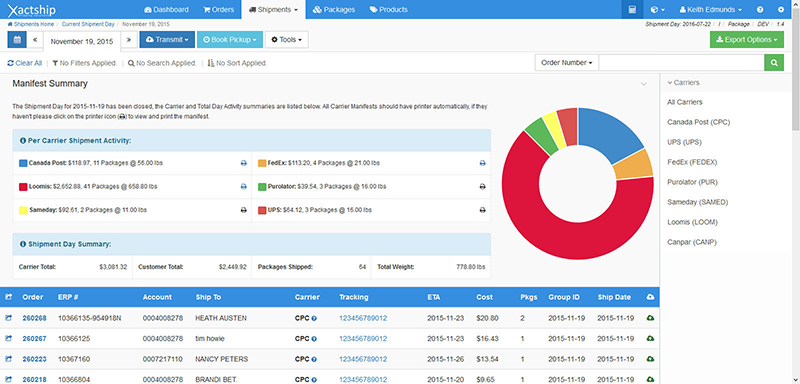 Xactship - Orders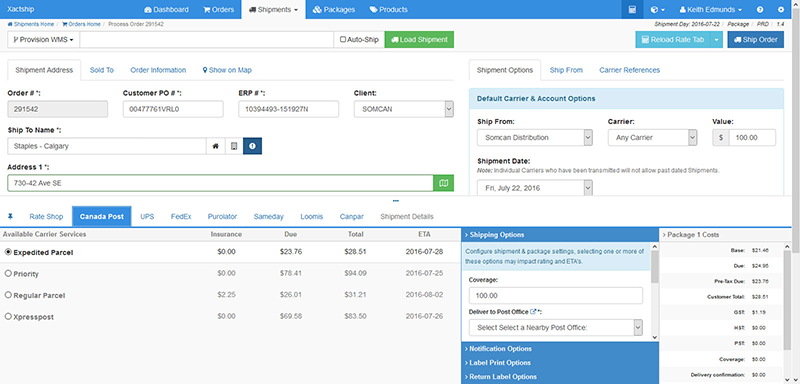 Snipcart - Dashboard
Snipcart - My Cart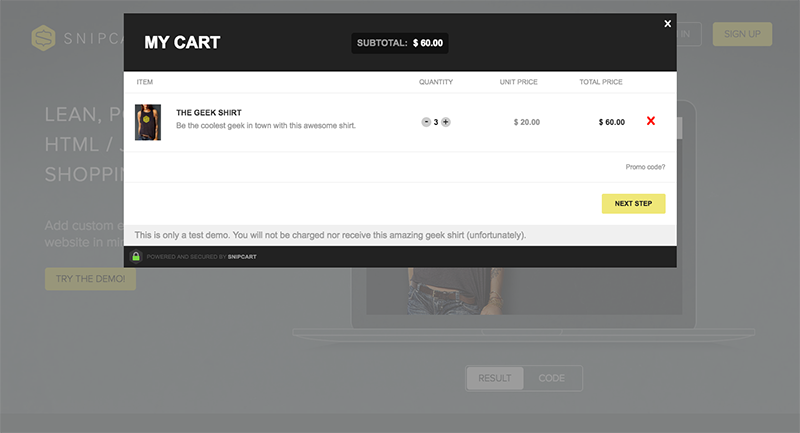 Snipcart - Shipping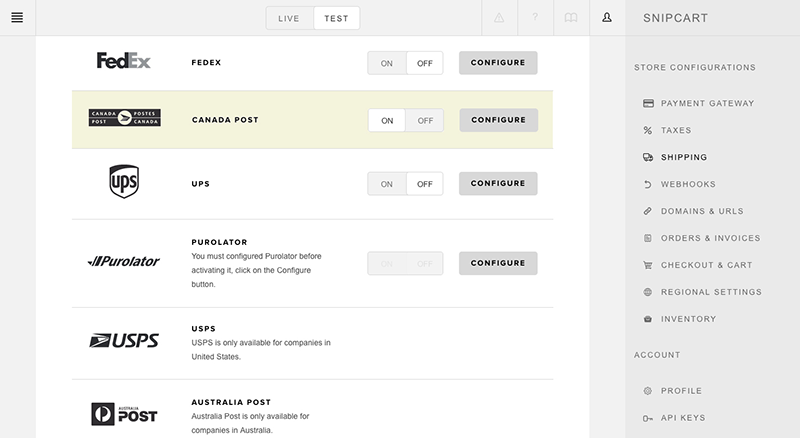 Shippo - Main Administration Screen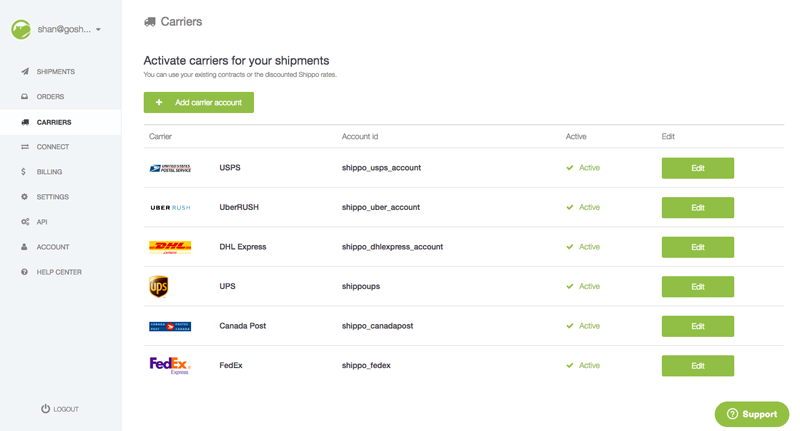 Shippo - Shipping Setting Options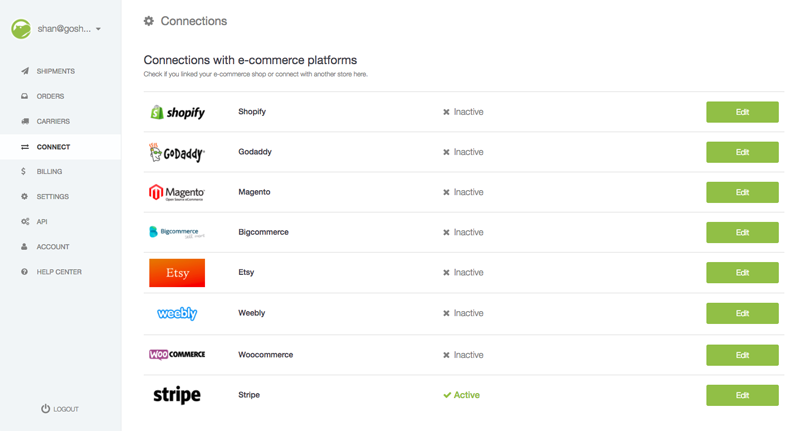 Shippo - Order Screen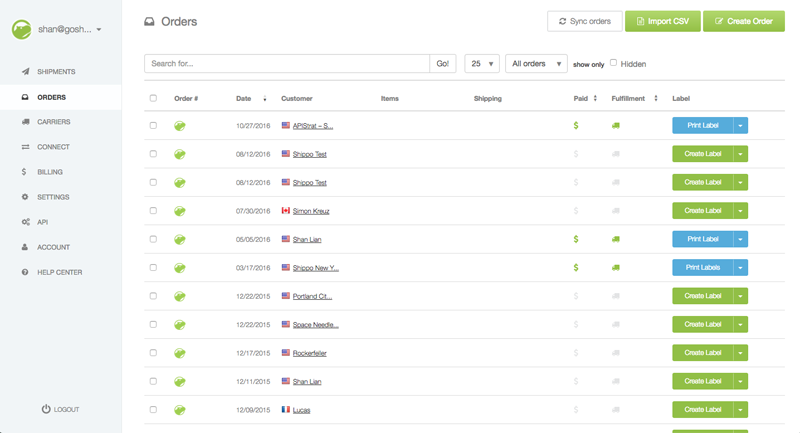 ZH Media - Shipments and Manifests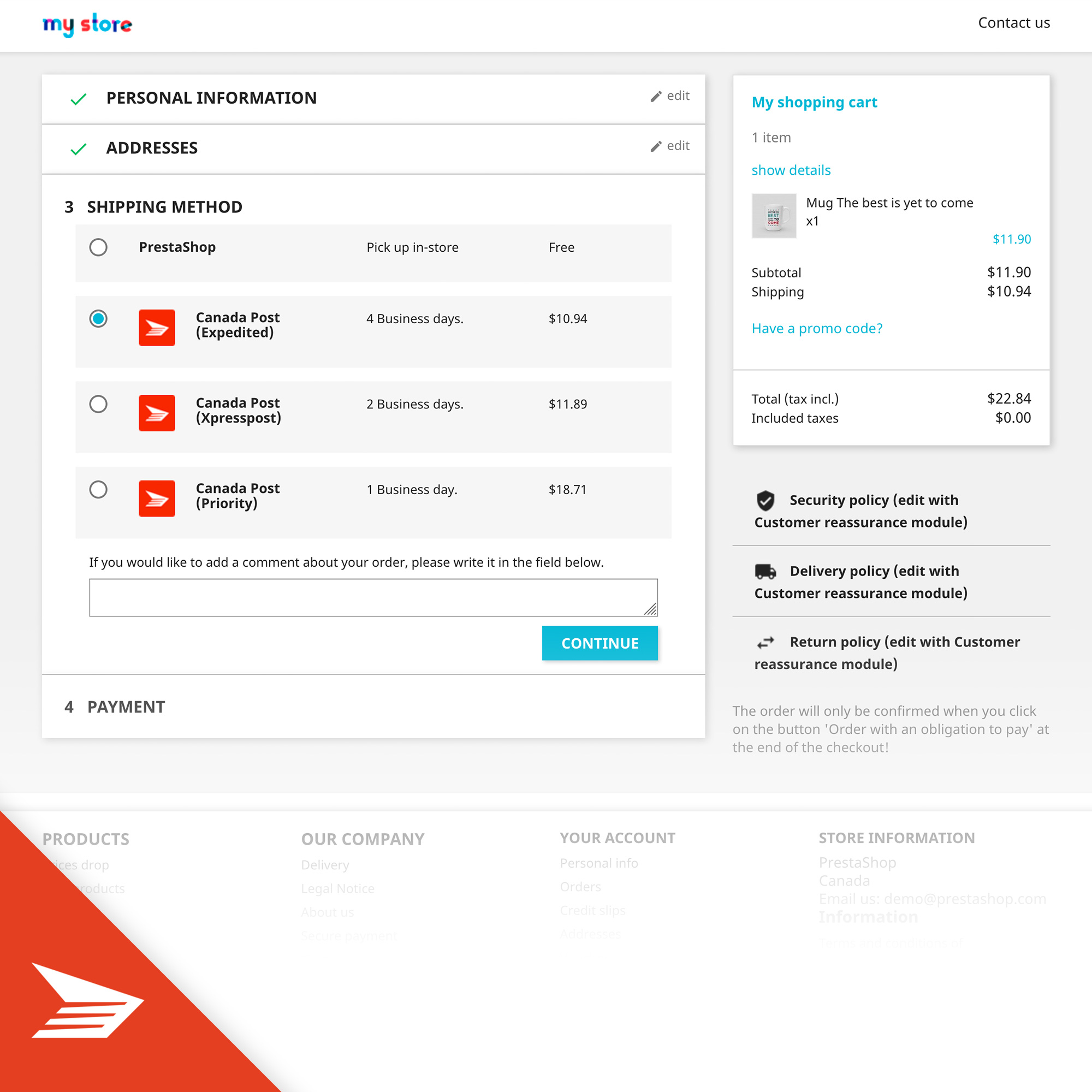 ZH Media - Delivery Methods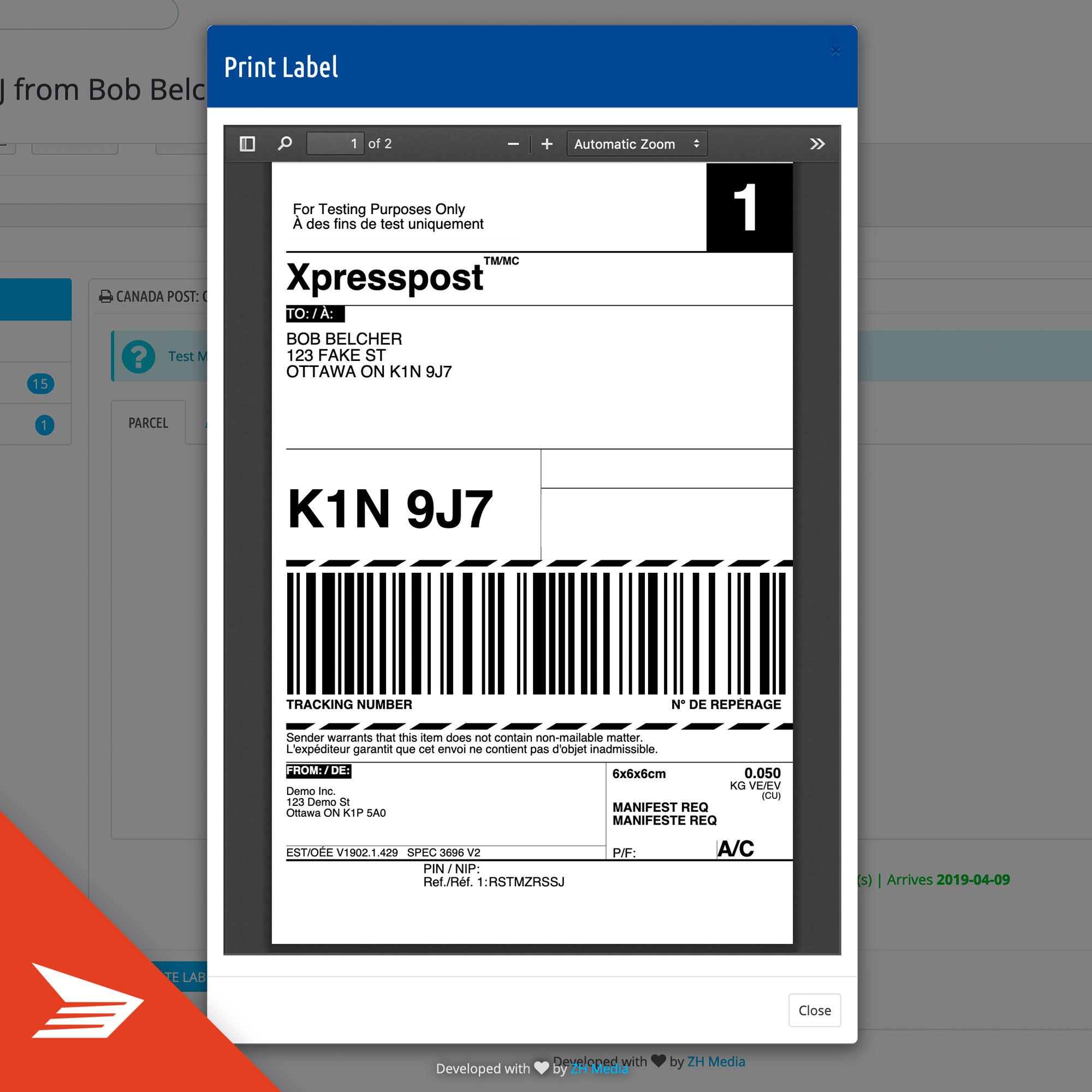 ZH Media - Shipping Labels
ShopSite - Sample product page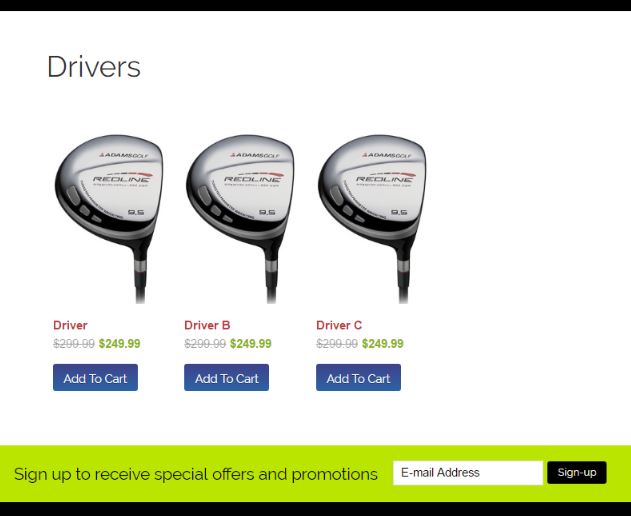 ShopSite – Template Selection in Easy Start-Up Wizard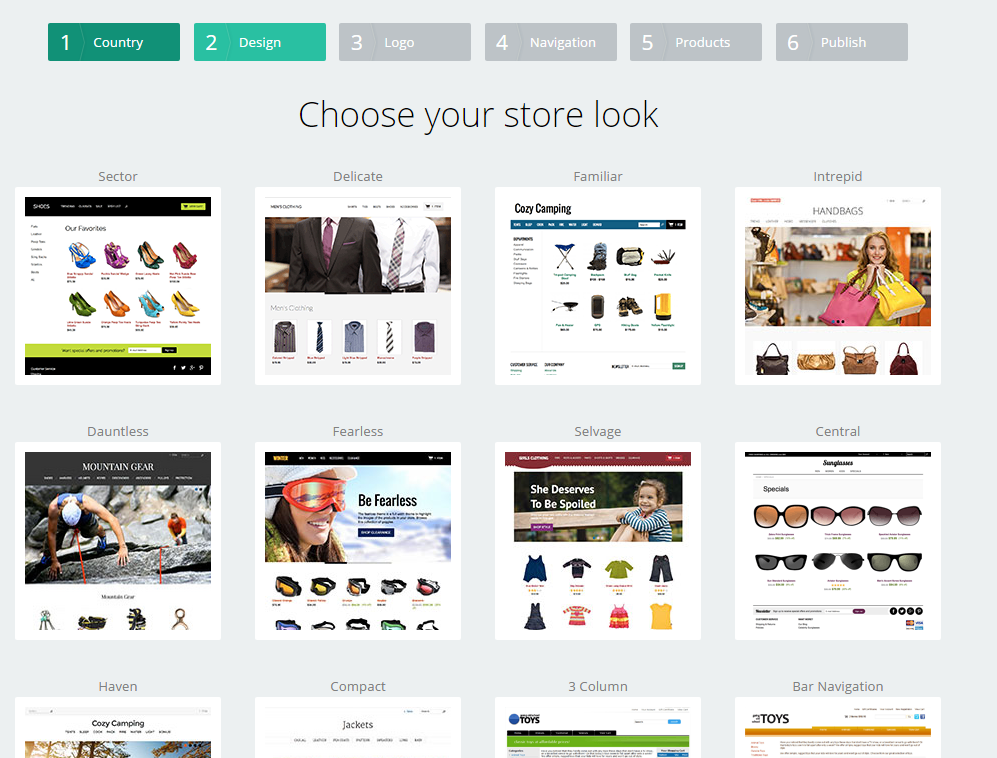 Logicor - Shipment Processing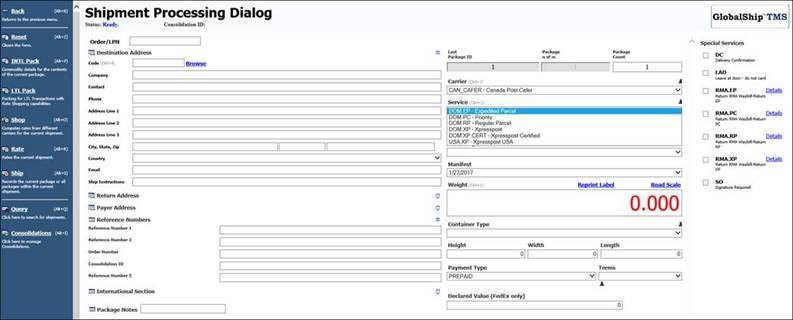 Logicor - Canada Post Label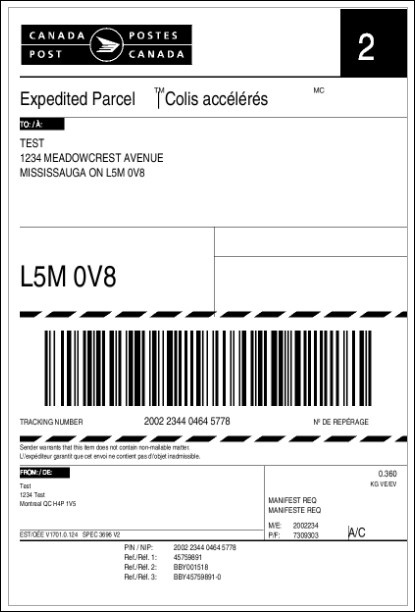 Mageside - Cart example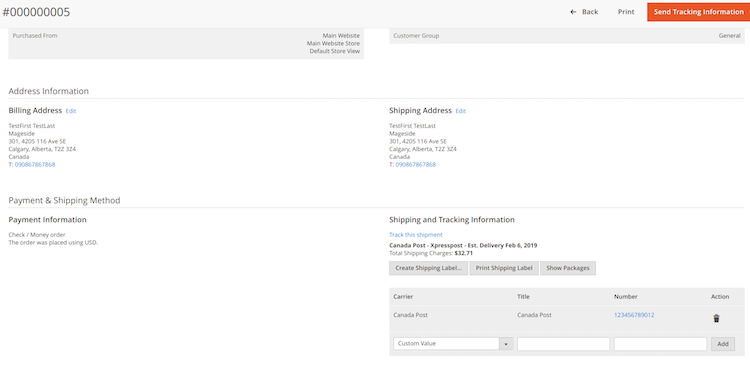 Mageside - Deliver to Post office example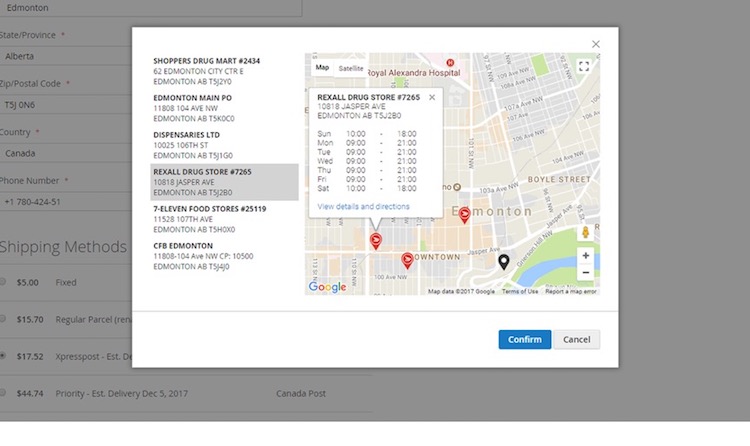 Mageside - Merchant backend example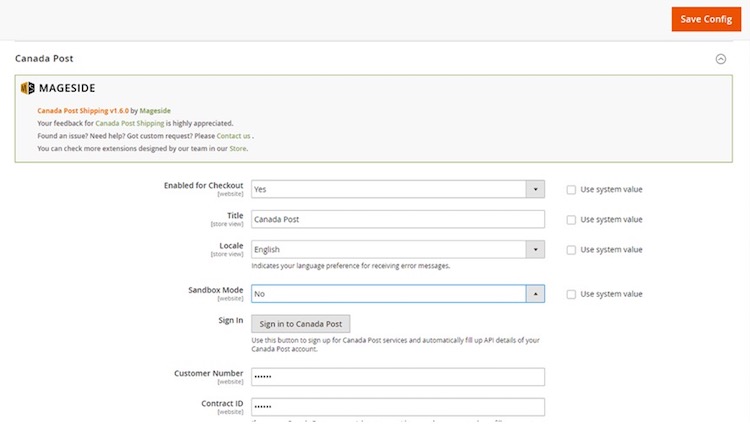 PluginHive - Cart example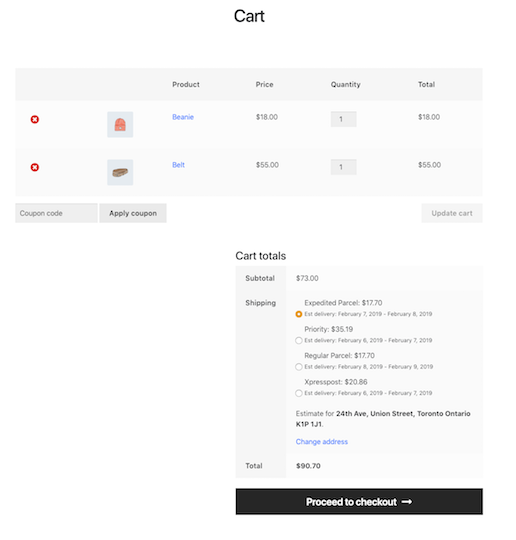 PluginHive - Deliver to Post office example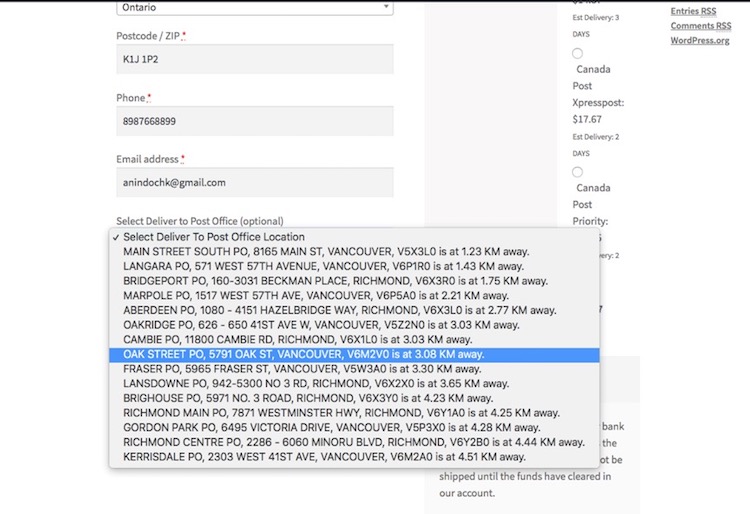 PluginHive - Merchant backend example

StorePep - Cart example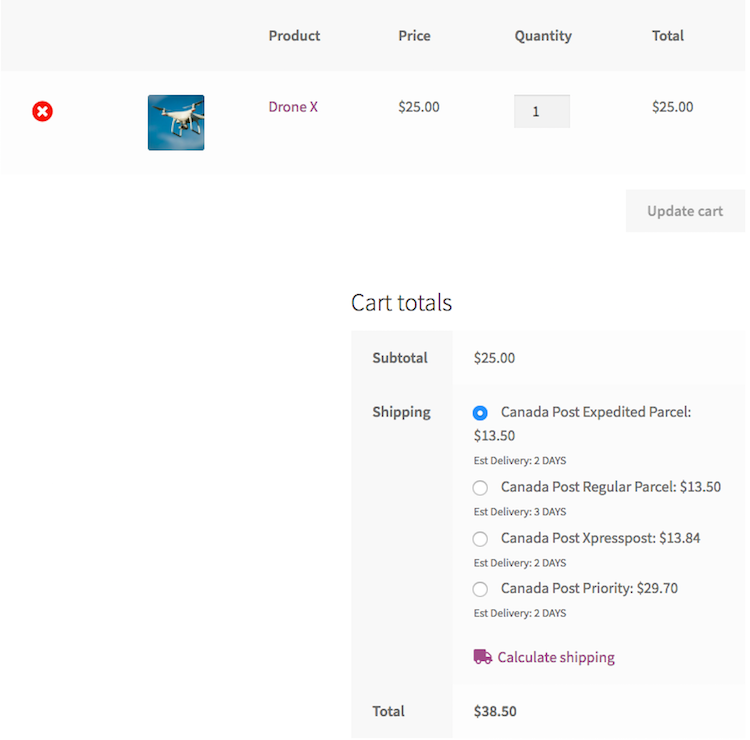 StorePep - Deliver to Post office example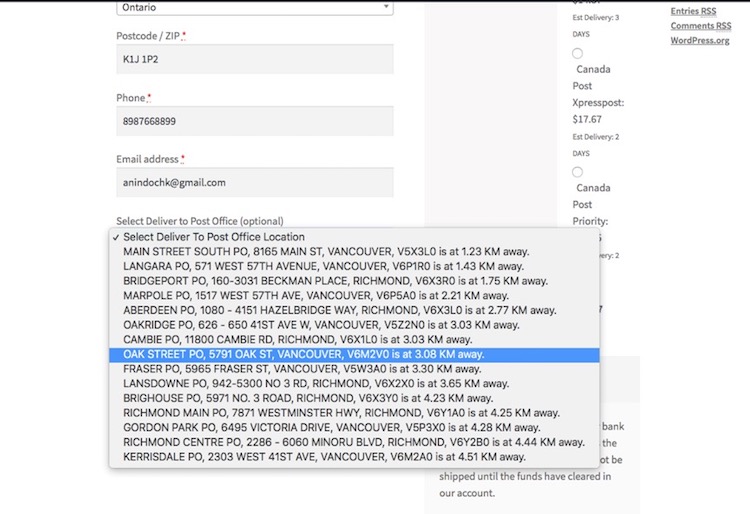 StorePep - Merchant backend example