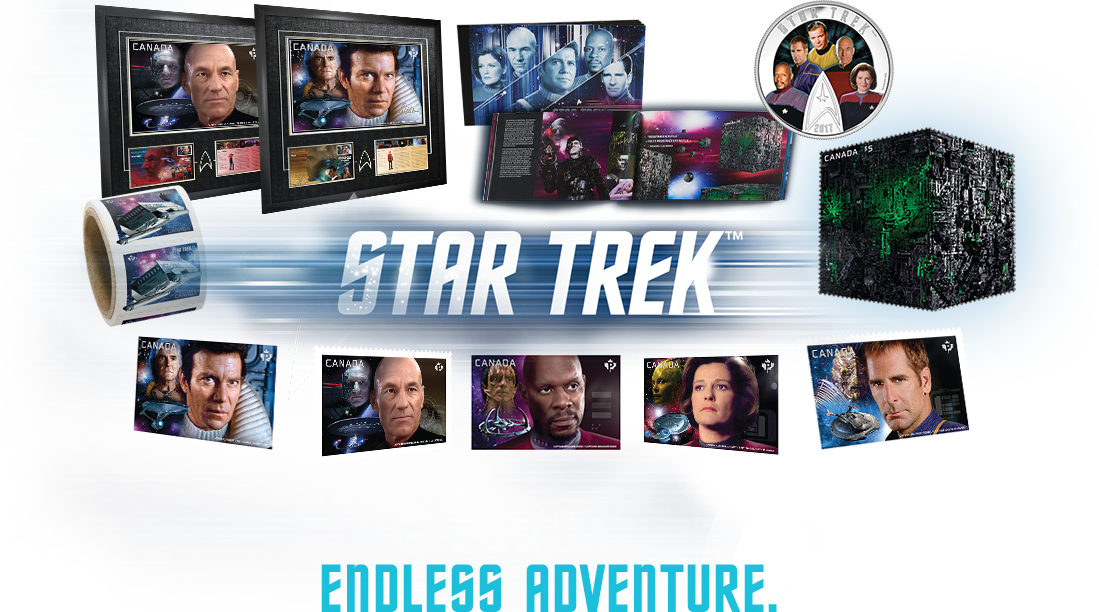 Star Trek. FEARLESS LEADERS. ENDLESS ADVENTURE.
We salute Starfleet's finest with a bold new series
of Star Trek stamps and collectibles.
Collect Starfleet's Finest
Lock on to the legendary leaders of Star Trek™. Their stamps are yours to take home along with the fabled Galileo shuttlecraft and an imposing Borg ship.