A Canadian-born Hollywood star
With credits spanning seven decades, Canadian screen legend Donald Sutherland is one of the most prolific actors of his generation — and certainly one its most versatile. While probably best known to current audiences as the villainous President Snow in The Hunger Games franchise (2012-15), more mature movie buffs recognize Sutherland as the wise-cracking Captain "Hawkeye" Pierce from Robert Altman's bitingly dark comedy, M*A*S*H (1970), a role that would catapult him to fame and earn him his first Golden Globe nomination. He would go on to prove his incredible range in nearly 200 films and television productions — including dramas, comedies, horror and thrillers — each time demonstrating his unique artistry and depth.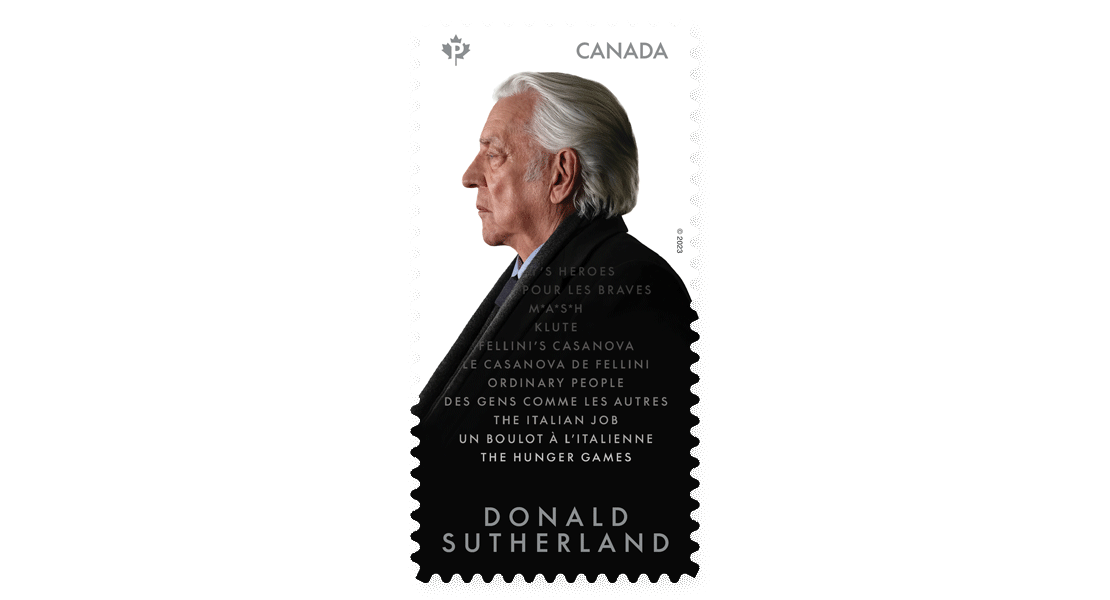 Promising start on the small screen
Born in Saint John, New Brunswick, Sutherland took part in many student productions while studying at the University of Toronto. Graduating with degrees in engineering and drama, he moved to England in the late 1950s to study at the London Academy of Music and Dramatic Art and was soon getting stage roles in theatre companies in Perth (Scotland) and London. Small roles followed, with appearances on several British television series in the 1960s, including Suspense, The Saint and The Avengers.
Sutherland made his feature film debut as "Tall Man in Nightclub" in The World Ten Times Over (1963), but his breakthrough role was that of killer Vernon Pinkley in Robert Aldrich's classic 1967 Second World War adventure film, The Dirty Dozen. Sutherland continued to win mainly supporting roles, working with the likes of Ernest Borgnine and Gene Hackman.
M*A*S*H lead was career changing
The commercial and critical acclaim of M*A*S*H and Sutherland's versatility as an actor would lead to other significant films, like the title role in the neo-noir crime thriller Klute (1971), opposite Jane Fonda, and as the grieving father, Calvin Jarrett, in Ordinary People, which won Best Picture at the 1981 Academy Awards. His career has also been marked by films by famed directors Federico Fellini and Nicolas Roeg.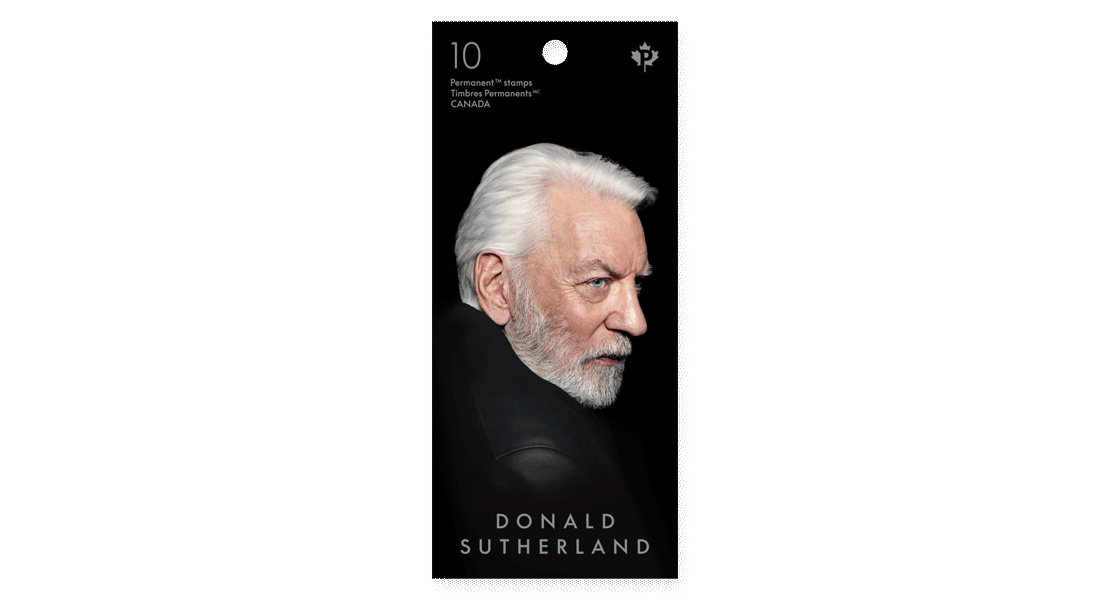 Connected to his Canadian roots
Despite his considerable international success, Sutherland has remained a proud Canadian, returning to the country of his birth to appear in such Canadian productions as Act of the Heart (1970), Threshold (1981) and The Art of War (2000). He also starred in the TV movie Bethune (1977) and the 1990 feature film Bethune: The Making of a Hero, playing the legendary Canadian hero Dr. Norman Bethune in both. He was one of eight notable Canadians who carried the Olympic flag during the Opening Ceremony of the 2010 Winter Olympic Games in Vancouver, appeared in a promotional campaign for the Games and attended several sports events.
"I have a Canadian passport. I do not have an American passport. Every time I go through, they ask me why don't I have an American passport, and I say because we have a different sense of humour."
Stars for a star
Sutherland is the recipient of a Genie Award (1983), an Emmy Award (1995) and the Governor General's Performing Arts Award for Lifetime Artistic Achievement (2000). He has been nominated for nine Golden Globe Awards, and won two, for his work in TV movies Citizen X (1995) and Path to War (2002).
He has received stars on both Canada's Walk of Fame (2000) and the Hollywood Walk of Fame (2011) and been named a Companion of the Order of Canada (2019) and a Commandeur of France's Ordre des Arts et des Lettres (2012). On the lighter side, he was selected Choice Movie Villain at the 2014 Teen Choice Awards for his role as President Snow in The Hunger Games: Catching Fire. In 2017, his "lifetime of indelible characters, rendered with unwavering truthfulness," was recognized by the Academy of Motion Picture Arts and Sciences, who bestowed Sutherland with an Honorary Award.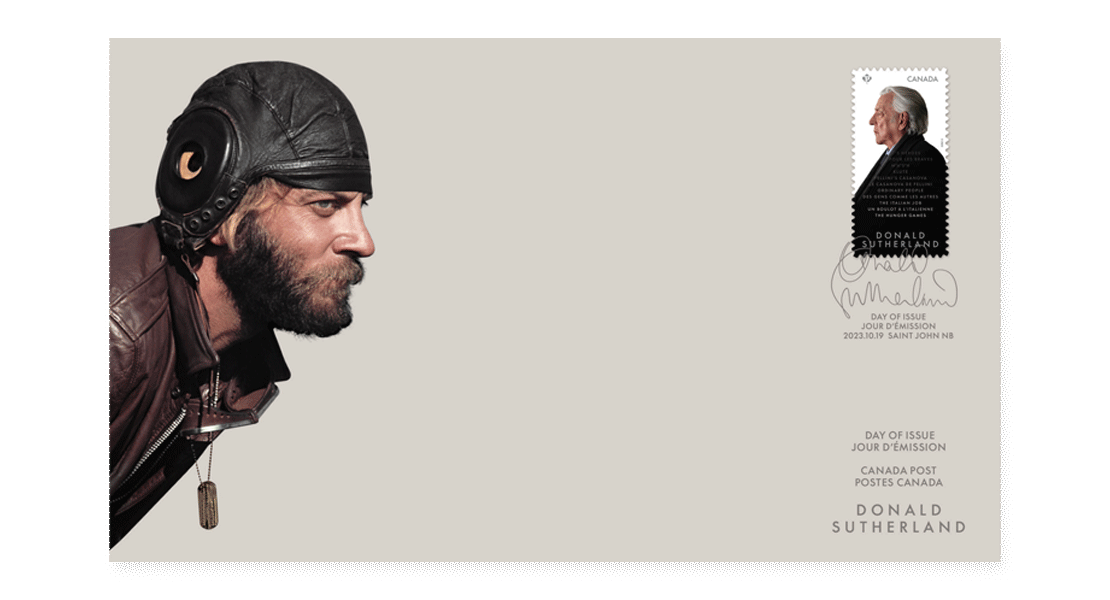 Stamp celebrates the achievements of Donald Sutherland, a Canadian screen legend
Available now