President's message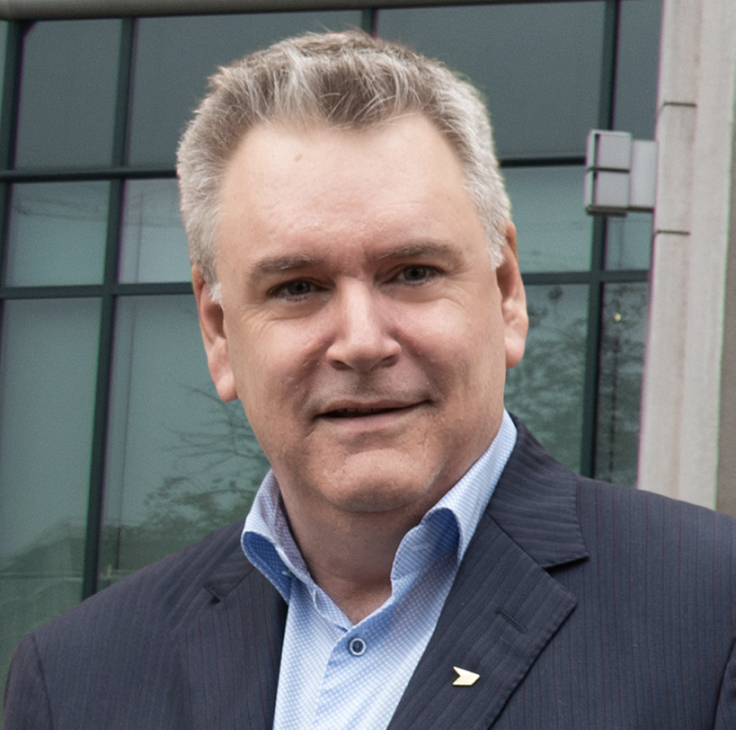 At Canada Post, we understand the important role we play in the lives of Canadians.
We proudly serve all corners of the country – the urban centres, the rural towns, remote communities, and the Far North. We're the only delivery organization with the network, and the commitment, to serve all Canadians.
To do so effectively for as long as we have means that change at Canada Post is a constant. As the needs of Canadians change, so must the postal service.
It starts by responding to serve the changing postal needs of Canadians and Canadian businesses. But to truly serve all Canadians, the bedrock of our long‑standing mandate, the postal service must also respond to the changes in our workplaces and in society.
I believe that with every delivery, every interaction and every decision, we can be a positive force for change.
This potential requires stretching beyond the traditional focus on what's best for the company. Instead, it's about taking a broader approach and integrating our efforts to focus on what's best for our customers, our employees and the communities we serve. By doing so, we can deliver a great customer experience, while helping to deliver a stronger Canada.
That's why I'm so proud to share our strategic transformation plan in this Annual Report. It's driven by our new Purpose, A Stronger Canada – Delivered, and is designed to respond to the important changes occurring across the country. It puts the needs of Canadians first and positions us to be a better service provider, a better employer and a better neighbour.
It's a plan built for the realities of today and the demands of the future. It's built on three key integrated and strategic pillars, with work already under way on many fronts:
Providing a service all Canadians can count on
Doing right by our people
Demonstrating social and environmental leadership
Providing a service all Canadians can count on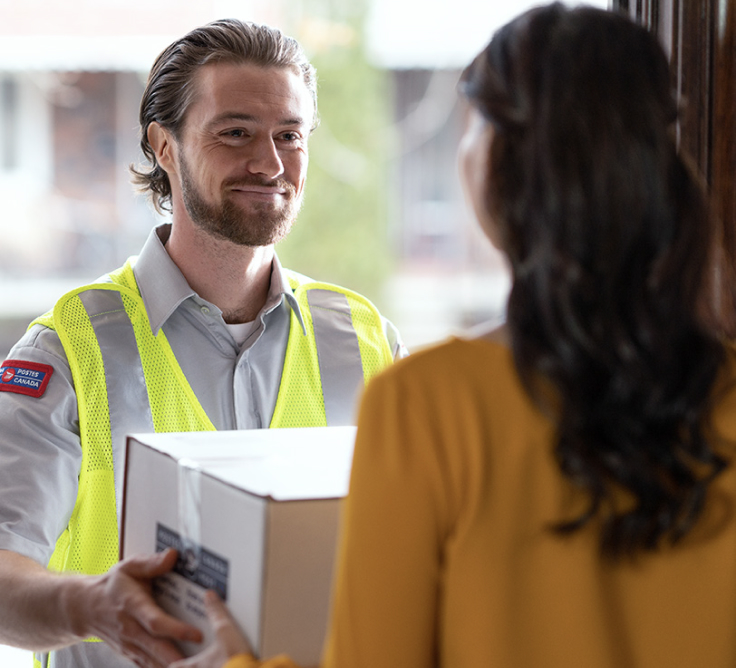 Our responsibility to respond to the changing needs of Canadians has never been greater or more urgent. The pandemic accelerated online shopping in Canada, rapidly changing the delivery expectations of Canadians. It's happening in every community. In fact, in the last two years, growth in parcel demand has been more than three times higher in rural Canada than in urban centres.
The impact isn't felt just by Canada Post and those in the delivery industry, it has also put tremendous pressure on small businesses to rapidly adapt their business model to this new reality. We need to be there for them by providing a great customer experience they can trust and delivering their items on time, while sharing industry best practices and other important support.
We're responding to this urgent and growing need by investing to build much‑needed capacity, improve service, introduce new products and services, and innovate our operations.
Many of the parcels destined for points across the country enter our network in the Greater Toronto Area, home to our largest parcel processing plant, Gateway in Mississauga. Therefore, we're very excited to be building our first new plant in years, in northeastern Toronto, to expand our capacity, ease the significant load on Gateway and improve service across the country.
Construction is well under way with plans to open in early 2023. This new state‑of‑the‑art facility will sort more than a million packages a day at full capacity. With this and other significant investments in urban and rural facilities across the country, we will be well positioned to better serve Canadians and help businesses of all sizes succeed.
We're also working hard to improve the delivery experience, enhance our retail post office services, offer new financial services, and better serve Indigenous, northern and rural communities. Learn more about what we're doing to meet the changing needs of Canadians and provide a service they can count on for years to come.
Doing right by our people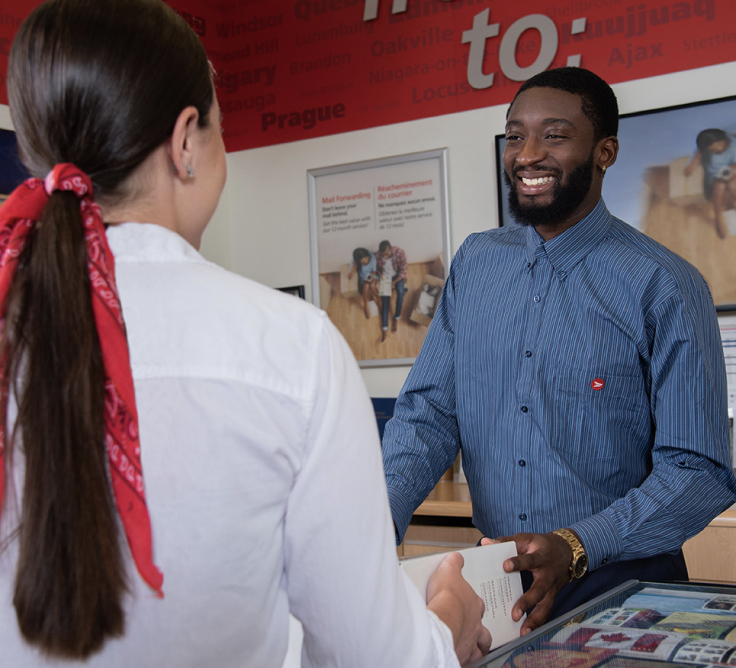 Canadians value our service and understand that it's our dedicated people who make it happen every day. That's why we're focusing our energies on creating a safer, more engaged, and more inclusive workplace for all employees. Through our words and actions, we're demonstrating just how much we value the incredible work our people do. It's our hope and goal to make Canada Post an employer of choice.
It starts by ensuring every employee feels they have a voice – that they can share what they feel is working, what isn't working and put forward ideas to make the company better. Through our annual employee engagement surveys, we're listening to employees and acting on their feedback. In 2021, we saw participation rates double over 2020, with more than 59,000 comments shared.
We're seeing positive improvements in our health and safety numbers, but we can do better. To get there, we're embedding safety into our culture through a 10‑year Health and Safety Strategy. We've also established that mental health is as important as physical health, adopting a five‑year Mental Health Strategy to address stress, fatigue and workload.
We're also working closely with our bargaining agents to improve relations and build alignment. It's helping us make important changes for our employees, such as the work we're doing together to advance equity, diversity and inclusion in the workplace.
Learn more about how we're working to create a safer, more engaged and more welcoming workplace for current and future generations of Canada Post employees.
Demonstrating social and environmental leadership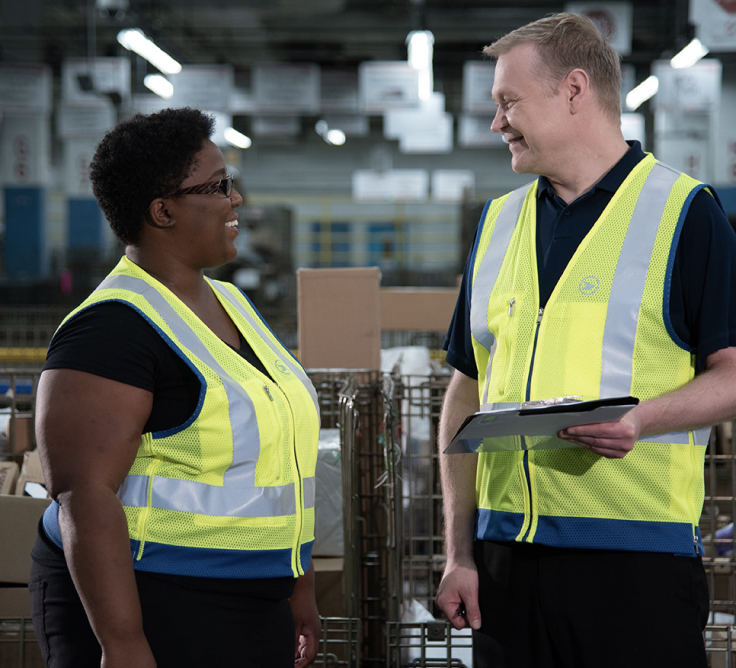 Canada Post has established deep roots across the country by evolving to serve Canadians and help communities flourish for centuries.
That continues to be our role, but how we do it has taken on a much deeper meaning. Canadians now expect to see corporations play a bigger role on key issues facing the country – the environment, diversity, accessibility and better relations with Indigenous Peoples.
I firmly believe in the need for us to embrace the responsibilities that come from serving all Canadians and all communities. Our success and relevance in the future depend not only on the services we provide, but how we leverage our significant presence across the country to make it stronger, greener and more inclusive. Our people support this approach, future employees will expect it, and customers will demand it.
To meet these growing expectations, we've made a commitment to demonstrating social and environmental leadership as the third pillar in our strategic transformation plan.
It's not a feel‑good poster on the wall. We're taking action and incorporating principled thinking into major decisions. For example, the new state‑of‑the‑art processing plant we're building in Toronto will be the largest industrial project in Canada with a Zero Carbon Building Standard designation. That's just part of our commitment to support the country's transition to a low‑carbon future, backed by our Environmental Action Plan, our 2050 roadmap to reduce greenhouse gas emissions, and our commitment to green our fleet.
We're working closely with our bargaining agents through a Joint National Equity and Diversity Committee, with 40 specific steps identified to create a safe, welcoming workplace for everyone. At the same time, we're enhancing accessibility with the help of our national advisory panel of accessibility experts to ensure all Canadians can access our services or work at Canada Post without barriers.
We also acknowledge that many Indigenous and northern communities have long been underserved and deserve better. Through our Indigenous and Northern Reconciliation Strategy, we're taking action to renew relationships, improve service and play a meaningful role in reconciliation.
I sincerely hope you will take some time to read more about our efforts in these areas and more.
Helping to build a stronger Canada
Canada Post is moving forward with a comprehensive and integrated plan built for the realities of today and the demands of the future. It's a plan that stretches us beyond our traditional business model to ensure all Canadians can see themselves in their postal service.
It requires an immediate focus on building capacity and improving service in response to the changes accelerated by the pandemic. But by putting the needs of our customers, our people and the country we serve first, we will help to strengthen the country and our place within it.
We will also put the Corporation on the path to long‑term financial sustainability, rounding out the long‑standing mandate that has kept Canada Post focused on being in step with the changing needs of Canadians.
Our plan will help us write the exciting next chapter in the long and storied history of Canada's postal service and secure a bright future for years to come.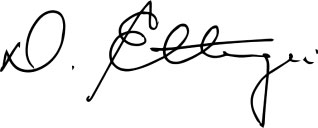 Doug Ettinger
President and Chief Executive Officer