Did you know that the Canada Post Community Foundation helps fund important local children's programs right across Canada?
As the CEO of Futurpreneur Canada, Julia Deans helps young adults reach their full potential by supporting their efforts to launch their own businesses. But in order for them to be in a position to reach that potential, Deans believes kids need to be supported when they're growing up, which is why she serves as a trustee for the Canada Post Community Foundation.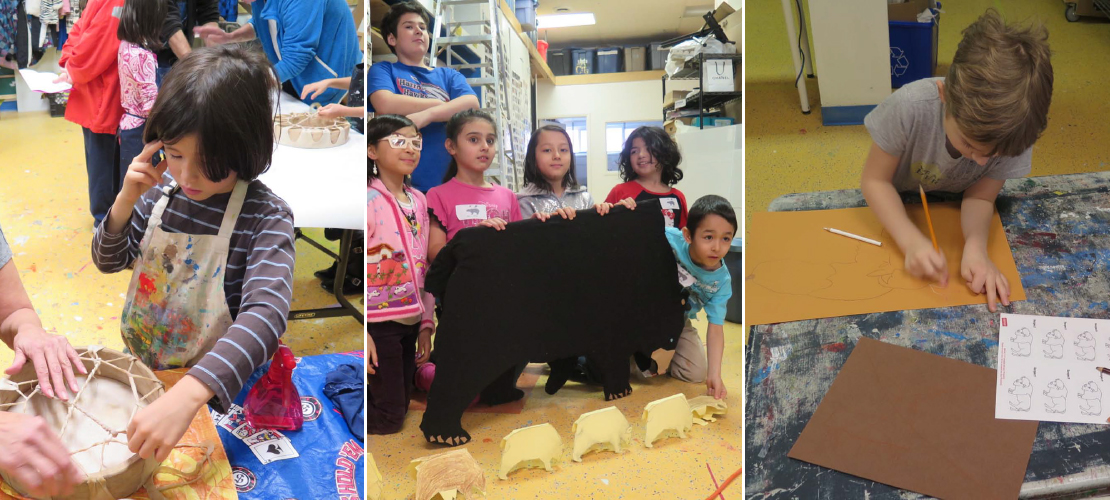 The Community Foundation supports a wide variety of local programs across Canada, like the West Broadway After-school Indigenous Art Program offered by Art City in Winnipeg, Manitoba.
"There isn't a community it doesn't touch," says Deans about the Foundation, which funds children and youth initiatives across Canada, from summer camps for children living with serious illnesses, to programs for older teens transitioning out of foster care, to special needs clinics focussed on mental health support.
"Out West, there is a very small town with a very small library that was going to close down. But the Foundation gave it a grant so it could offer an early learning pilot, which is going to bring in both children and their parents. Now we get to see if that pilot has legs for the future."
Making donations
Funding programs that have "legs for the future" and that build capacity in the communities they serve is key to the Foundation's work. This year, 125 organizations, charities and schools that are delivering essential programs for children and youth shared almost $1.2 million in funding from the Foundation.
Money can be donated to the Foundation in three ways.For every purchase of a Community Foundation 10-stamp booklet, which can be bought online or at any post office, $1 goes to the Foundation. Donations can be made year-round online through Canada Helps. Visit any of Canada Post's almost 6,200 post offices to make a donation of up to $19.99.
In some regions, post office staff have seen firsthand the impact the Foundation has had in their community, and are energized to maximize their in-store fundraising efforts.
Like the retail team at the post office in Arichat, Nova Scotia, whose fundraising has helped fund a free book-a-month initiative at the local Richmond County Literacy Network and a play-based kids' program at the Isle Madame Historical Society. Last year, the team surpassed its fundraising target by more than 4,000%.
"It's about the kids," says Maureen Samson, Postmaster at the Arichat post office. "Kids need breakfast programs and libraries and playgrounds – but a lot of organizations and schools don't have the extra money for these things. I have four grandkids, and I think that if this can help a child then it's worthwhile."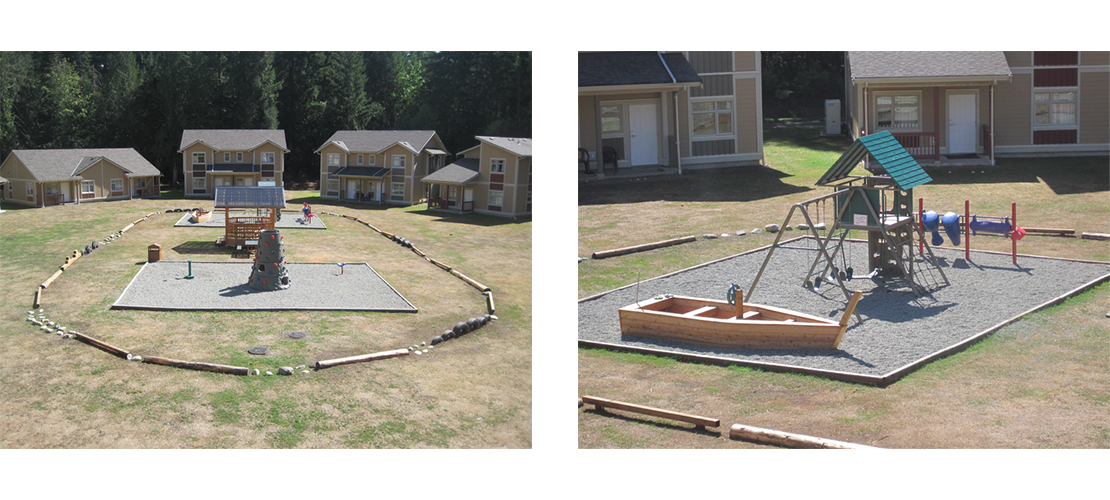 With help from a Community Foundation grant, the Kackaamin Family Development Centre in Port Alberni, B.C, created a year-round playground for children who have experienced domestic violence.
With post offices in virtually every city and town in Canada, the Foundation helps ensure programs are supported on a local level, right across the country.
Grant recipients
Not only does the Foundation fund organizations in different parts of Canada, they also fund organizations that support children in a variety of different ways. For instance:
Blessings in a Backpack (Moncton, New Brunswick, chapter): supplies food packs to children in elementary schools who don't have enough to eat on weekends. Volunteers put together food packs containing about 10-12 non-perishable food items for children to take home on Fridays. The program helps improve their ability to succeed at school when they come back every Monday.
Children's Aid Foundation (Ontario): the agency will launch a new program to provide vital service for 20 children to heal and recover from trauma. Each child or youth will have therapy sessions over 8-12 weeks with a community-based mental health practitioner.
Youth of Today Society (Whitehorse): provides a safe, nurturing environment for high-risk youth in the community and assists with their growth physically, mentally, emotionally and spiritually. The funds will provide Yukon First National at-risk youth access to materials and mentors who will share their traditional artistic skills through workshops to create healthy social relationships and self-pride.
You can visit the Community Foundation website to see all the organizations that have received a grant this year and find out about the specific initiatives that will be supported.
The call for 2017 grant applications will be announced next spring.