A Stronger Canada – Delivered
We must do what's right: to be a responsible environmental steward, to support a more inclusive, equitable and diverse society, and to continue generating long-term value as a business.
Key highlights
Net-zero carbon emissions
Adopted a science-based target, setting us on a path to net-zero carbon emissions by 2050
$1.2 million in grants
Awarded $1.2 million in grants distributed to 100 community organizations
Canada Post Community Hub
Launched a Community Hub in High Prairie, Alberta, a first-of-its-kind post office concept
Renewable energy
Invested $242 million in renewable energy through the Canada Post Pension Fund
Low-carbon vehicles
Deployed 1,607 low-carbon vehicles, representing 11.5% of our fleet
Health and safety
4% reduction in total injury frequency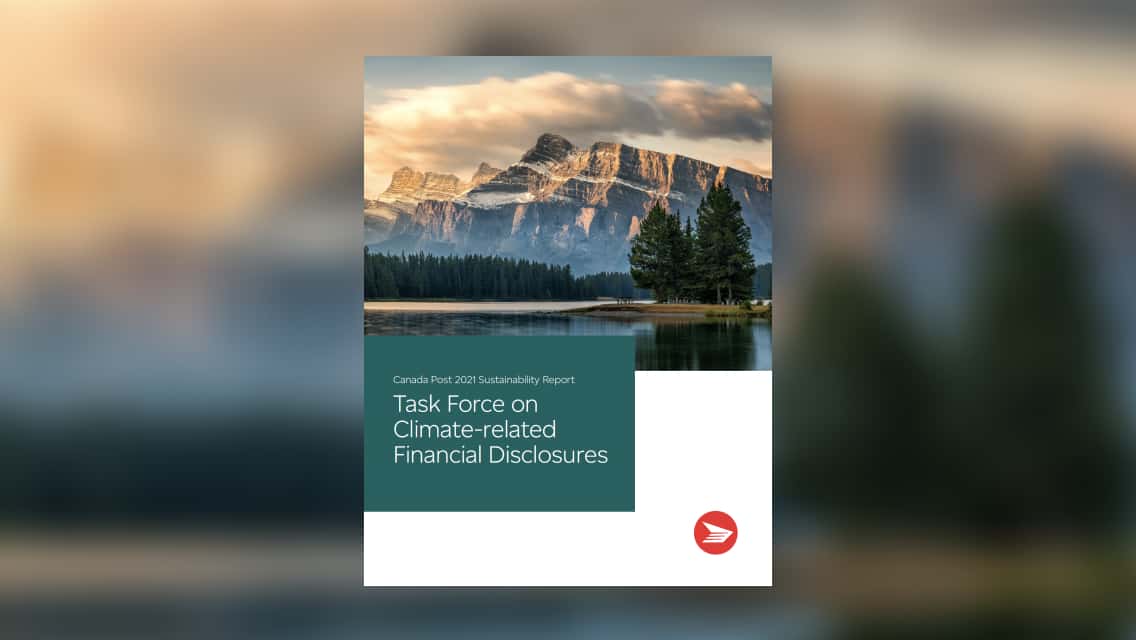 Climate-related Financial Disclosure Report
Decisive corporate action and robust targets are needed in the global fight against climate change. Read our 2021 climate-related disclosure on the four themes of the Task Force on Climate-related Financial Disclosures (TCFD).
View our 2021 TCFD Report (PDF)
Get more information
Contact us
If you have any questions or comments about the Sustainability Report or our approach to corporate responsibility, please email us at ESG@canadapost.ca.