Reinventing our retail model
If you're like many Canadians, you shop online but may not be home when we deliver to your door, so you visit your local post office to pick up a parcel. In this way, we see e-commerce making our post offices the main places Canadians interact with us face-to-face, both in cities and in smaller communities where you're likely to run into and catch up with people you know.
We recognize and value that – and it's why we're modernizing our extensive retail network for the future.
Access, convenience and community presence
We've got more locations than any retailer in Canada: about 6,100 post offices. Almost 3,400 are in smaller communities, and some of those are in quite remote locations. Wherever they are, our retail outlets give Canadians a convenient and secure place to pick up their parcels. We are working to reduce transaction times and expand our services at retail locations. We also make online shopping more convenient by creating more parcel pickup points, especially during peak season.
Our retail network has once again become the face of Canada Post, and is quickly becoming the face of the many brands that ship through us as well. It is now a huge differentiator versus our competitors. Canadians would rather pull up to one of our post offices or their neighbourhood drugstore to pick up a parcel from us than drive a considerable distance to a pickup location in an industrial building near the airport.
The size of our retail network also allows us to play a leadership role in the next frontier of online shopping convenience – product returns. Canadians are increasingly looking for a convenient returns policy when shopping online. Having so many post offices and one of our 23,000 red mailboxes around the corner makes for easy returns. For businesses, a convenient and hassle-free return experience represents new or repeat customers. We are actively working with retailers to meet this growing need.
We are also looking to improve accessibility to our post offices for persons with disabilities. We've updated our network design process to include accessibility considerations, and begun site audits to identify potential accessibility gaps. We recognize this is just a start and that we have a lot of work to do.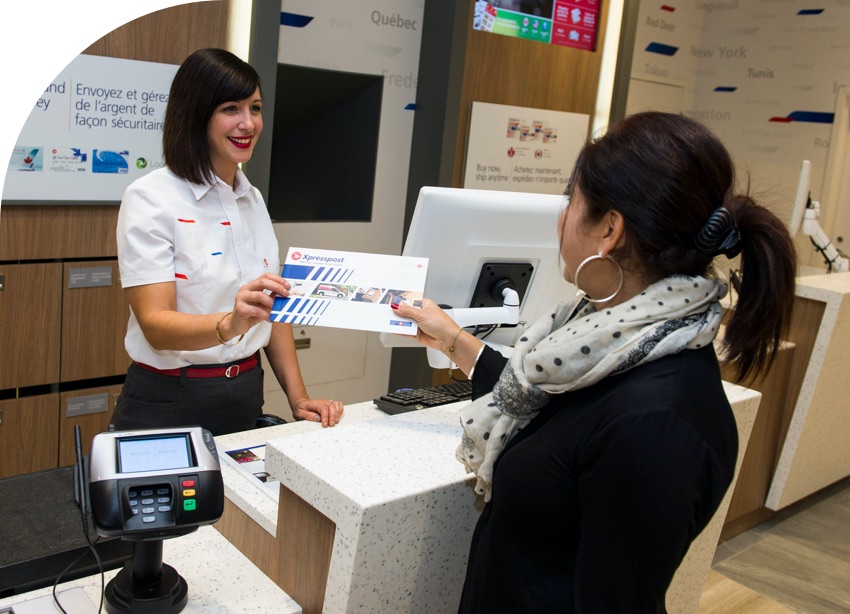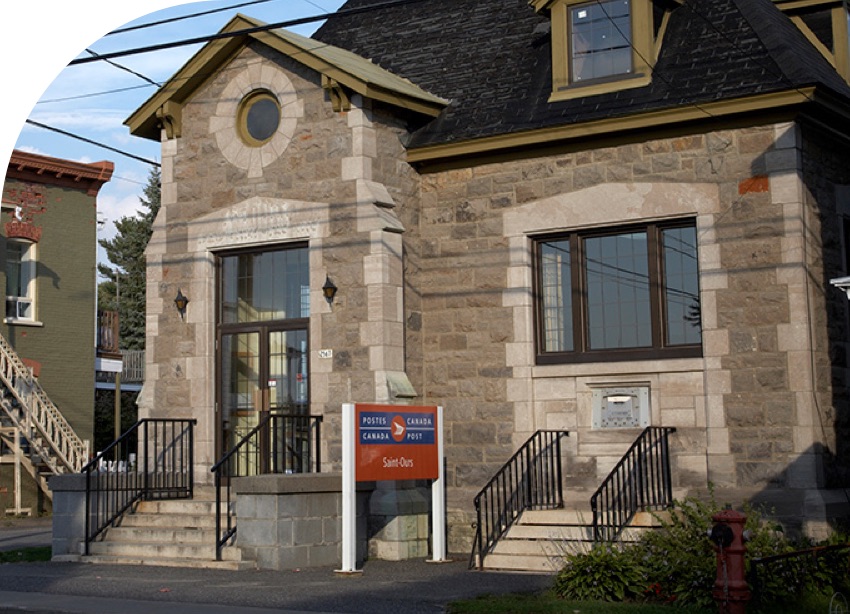 Innovations and partnerships
Our investments will improve Canadians' access to our products and services, give them a secure place to receive their online purchases and provide businesses a local hub to reach their customers:
To improve the in-store experience, we are updating point-of-sale systems in about

5,700 post offices

. Customers can fill out customs, delivery and international remittance information online, then easily complete their transaction

in store – reducing lineups

and saving time.
With online shopping growing, we've launched temporary and permanent parcel pickup sites. At the end of 2019, we had more than 250 parcel pickup locations across Canada, made possible in some locations by partnering with companies such as

PenguinPickUp

and

Canadian Tire

.
We are also introducing more

self-serve

locations where customers can purchase stamps, print labels and do their own shipping.
In 2019, our flat rate (prepaid) shipping boxes were made available in all post offices. If it fits (and is under

5 kg

), it ships for one affordable price.
Working with our partner MoneyGramTM, we improved our affordable remittance services for Canadians who want to send money to more than

347,000 locations

in 190 countries. In 2019, we introduced a

$10 flat fee

for transfers up to $500. Transactions can start online and be quickly completed at the post office.