In the community
Beyond delivering mail and parcels, Canada Post and its employees also help to improve and uplift the lives of young people in communities across the country.
Helping children
Our Canada Post Community Foundation for Children is dedicated to helping improve the lives of children across Canada. In 2020, it contributed nearly $1.3 million in grants to 118 community organizations throughout the country.
Many of our fundraising activities were limited in 2020 due to COVID-19. To stay safe during the annual five-week in-store campaign, employees focused their fundraising efforts with customers at the counter.
Through sales of our special fundraising stamp, and employee support that includes payroll deduction, the Foundation raised nearly $1.2 million in 2020 – which will be awarded to new recipients in 2021. This money was raised primarily by our Retail employees. All funds go to organizations that operate in the province or territory in which they were raised.
Since 2013, the Foundation has granted approximately $9.8 million to more than 900 community projects nationwide. These projects include literacy and language programs, youth outreach services, gender and sexual diversity programs, arts and recreation projects, special education programs, childhood health programs, anti-bullying initiatives, mentoring programs and many others.
2020 Community Foundation grant recipients
Honouring a magical time of year
The Canada Post Santa Letter-writing Program has been running strong for nearly four decades – and the challenges of COVID-19 haven't slowed it down thanks to our employees and retirees who remain its heart and soul. In 2020, more than 8,000 of our volunteer elves responded to almost 1.3 million letters received from children all over the world!
Every November and December, our elves help Santa correspond with children in 39 languages, including Braille. Since its inception, our beloved Santa program has replied to more than 31 million letters, warming the hearts of children at a magical time of year.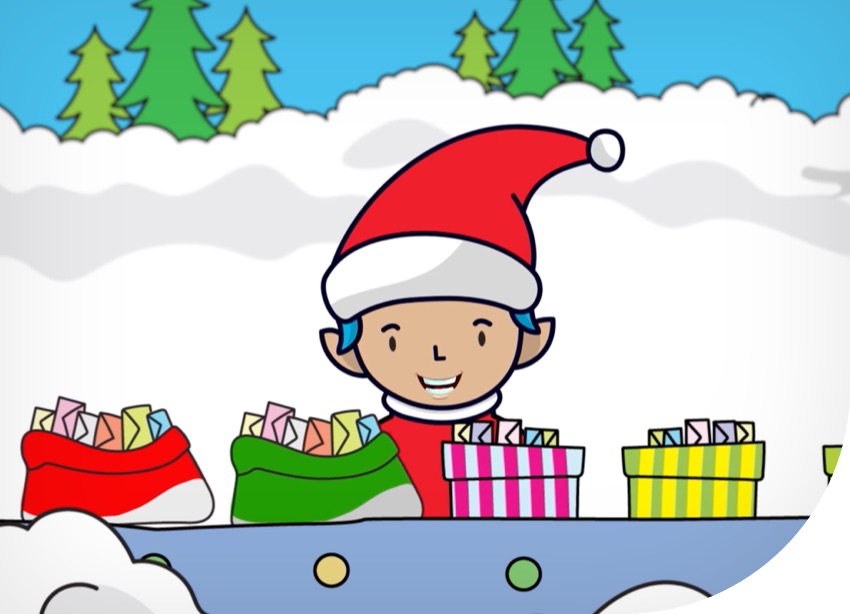 Supporting students of Indigenous heritage
The Canada Post Awards for Indigenous Students celebrate and support students who have renewed their pursuit of learning. In 2020, 25 students of Indigenous heritage received grants through this program to go toward their education goals.
The annual awards are open to Indigenous students across the country who have resumed studies after being away from school for at least a year. Applicants must submit an essay, and each year up to 25 winners are selected.
Since it was created in 2004, this program has recognized more than 380 students.