President's message
Canada Post's role is to connect every urban, rural and remote community and, in turn, ensure all Canadians across our vast land remain connected to one another. This is an important role we are proud to play. As we look back on 2020, it took on renewed meaning. As the country responded to the global pandemic, staying safe meant staying apart from each other – by two metres, by staying home if possible and by avoiding social gatherings. In a world that suddenly seemed much smaller, Canadians turned to Canada Post to keep them connected to the items they needed, the businesses they wanted to support and, most importantly, to one another. Maintaining those connections quickly became essential.
Throughout it all, Canada Post employees from coast to coast heard the call and answered it every single day. It was an all-out collective effort across the organization to address the daunting task of maintaining an essential service during a pandemic, while ensuring we put safety first and followed the guidance of public health officials.
There's no question 2020 was a year that challenged us all in ways we never thought possible. However, I believe the unprecedented events and our response have made us a stronger, more agile organization that's built for the road ahead. This will be incredibly important as we help the Canadian economy build back and succeed in a world where the demand for delivery of almost everything has leaped forward by several years.
Our people
The story of 2020 for Canada Post starts with its people. Our strength comes from the incredible network of people who work to serve Canadians every day. I believe we should be measured by how we treat our people, especially when times are difficult, such as this past year.
When COVID-19 hit, we committed to employees our explicit intention to follow the guidance from public health officials to keep them safe. We quickly implemented significant and often complex changes, working closely with our union leaders at the national and local levels each step of the way. Among many meaningful changes, we quickly and dramatically changed how we delivered parcels, how we processed mail and how we served customers at the post office. We also ensured that we put the proper policies in place to ensure those who were most vulnerable, or struggling to manage child or elder care, could receive special leave.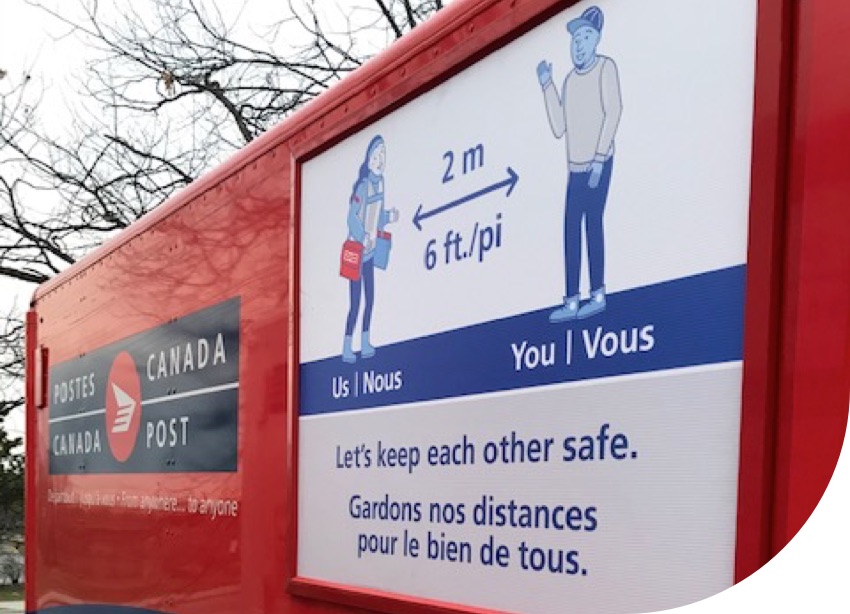 The steps we took to stay safe during COVID-19 built upon the efforts we had placed on overall employee safety the previous year. We saw significant improvements in all key safety indicators in 2020, putting us on the right path to achieve our long-term safety excellence goals. We also continued to listen to our employees as part of our ongoing efforts to create a workplace of choice. Our latest employee survey saw engagement scores increase across the organization, with more employees feeling comfortable recommending Canada Post as a good place to work. We're not perfect, but we are moving in the right direction while also addressing important issues through our Joint National Equity and Diversity Committee.
Our customers
As governments across the country imposed restrictions to keep citizens safe, the economy began to undergo an incredible shift. Canadians expected more items to be delivered to them. Businesses, especially small businesses, had to shift to digital sales to respond and keep serving their customers. In the middle of it all was Canada Post, delivering record volumes every day. Starting in mid-April, we began delivering a million parcels or more a day and never stopped.
It put a strain on our customers and on our people. But by putting safety measures in place and serving the growing demand, we maintained an essential service. We provided a vital connection, especially to countless small businesses who shifted to digital sales in a big way. They sent us significantly more parcels to deliver, especially in the last three months of the year. We experienced delays and shared our progress publicly, but our efforts meant we were there when the small, local businesses who are vital to our communities, needed us most.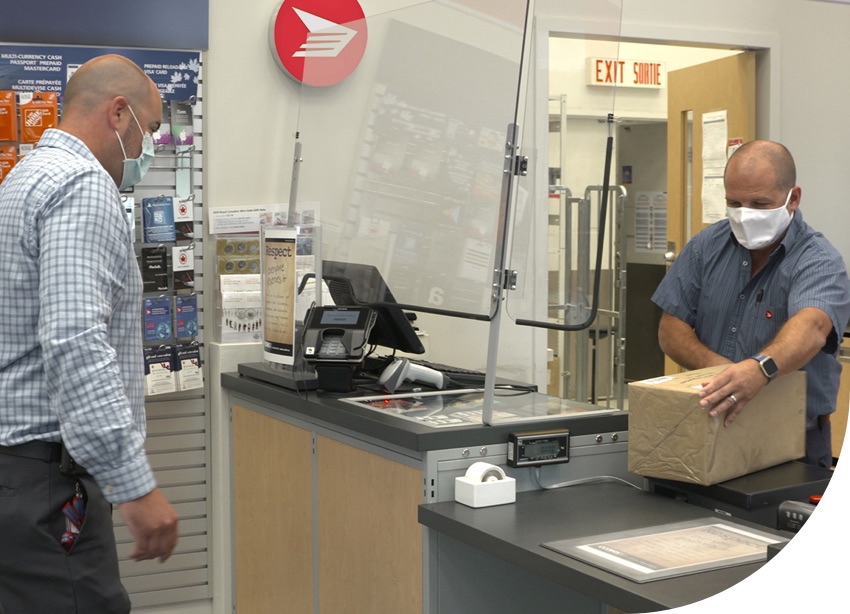 On the flip side, the uncertainty that the pandemic caused had a huge negative impact on our mail and direct mail businesses. We believe we can bring much of that back, particularly in the direct mail business, as the economy reopens and businesses rebuild by connecting with their customers.
Our country
Our responsibility to the many communities across the country goes far beyond the services we provide. We can and should be a leader in making this country stronger and more inclusive, while helping to protect and preserve the natural beauty that makes us the envy of people around the globe.
We were the first Crown corporation to introduce an Indigenous and Northern Reconciliation Strategy to improve services and rebuild key relationships. This important initiative was launched in 2020 and work is already under way.
We also understand that a company our size can play more of a leadership role when it comes to the environment. We made progress, working with our unions, on our Environmental Action Plan, which includes meaningful, science-based targets and many important initiatives. We are also putting a greater focus on smart investing based on environmental, social and governance (ESG) principles through our pension fund, which is one of Canada's largest.
Because we're a prominent Canadian institution with a presence in every community, I know Canadians are looking to us to step up and make improvements that go far beyond the items we deliver and the services we provide. How we act as a company and interact with each other and the people we serve will be a major focus in the years ahead.
Our finances
This report details the challenges we faced in 2020 and how, despite a record increase in the number of parcels we were asked to deliver, we still ended the year in a loss. Our long-standing mandate is to serve all Canadians while remaining financially sustainable and we must never lose sight of that.
As we look at what we learned in 2020, it's clear that the country needs us now, more than ever. The economy has shifted in ways that will be studied for some time, but the common denominator will be an ongoing and increasing demand for items to be delivered. By putting the needs of Canadians and Canadian businesses first, we will build the path to return to long-term financial sustainability. Focusing on the changing needs of Canadians has fortified this company for centuries and will be the platform upon which we'll build the next generation of postal service for Canadians.
Summary
COVID-19, with its unrelenting and unprecedented challenges, tested Canada Post and its people and had the potential to knock us off our stride when the country needed us. Instead, we witnessed how deep the duty to serve runs throughout the entire company. We worked together, resolved issues and put the focus on safety so that we could keep Canadians connected. It was truly impressive and something that everyone should be incredibly proud of.
As we look to 2021, we enter a new, exciting chapter with a renewed focus on our duty to keep Canadians connected. Through innovations, investments and insight, we will help the country and the communities we serve build back and embrace new realities. By providing the constant and trusted connection that runs through the entire country, Canada Post will play an essential role in meeting the needs of Canadians for many years to come.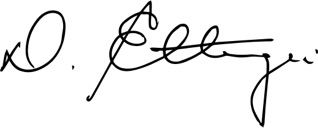 Doug Ettinger
President and CEO