Sustainability
In 2020, Canada Post continued to make steady progress in several of its environmental, social and governance (ESG) responsibilities. Key highlights of our efforts in environmental sustainability are below, while our social and governance activities are elsewhere in this report.
The comprehensive disclosure of Canada Post's broader non-financial performance appears in its Sustainability Report
Environmental Action Plan
Canada Post and its bargaining agents agree that the environment is an important priority. Our focus in 2020 was the development of the Environmental Action Plan, a joint project between the parties to identify environmental priorities, goals and targets, and key actions to reduce our environmental footprint. We are pleased to be working toward these common goals with all our bargaining agents: the Association of Postal Officials of Canada, the Canadian Union of Postal Workers, the Canadian Postmasters and Assistants Association and the Public Service Alliance of Canada/Union of Postal Communications Employees.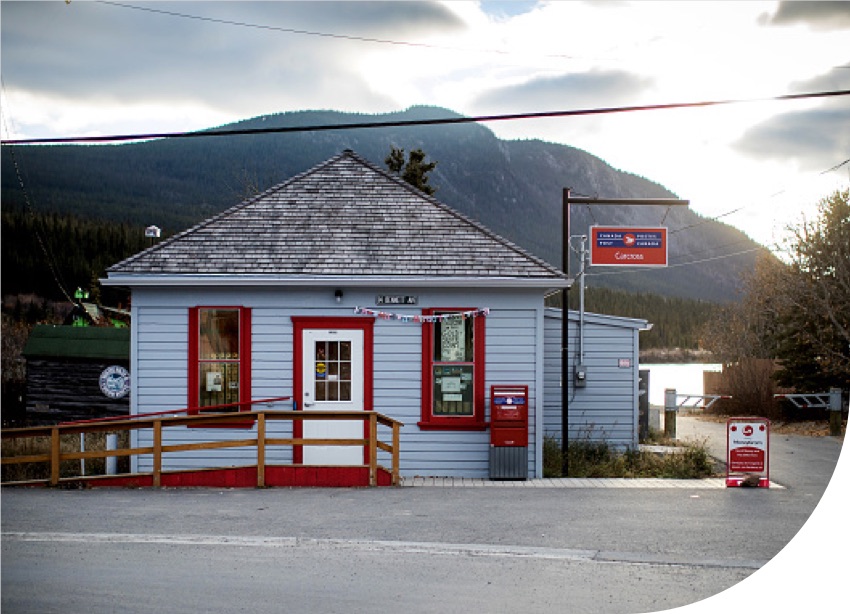 Climate action
In 2020, our Board of Directors approved our vision to achieve net-zero emissions by 2050. In 2021, we intend to make our greenhouse gas reduction targets public.
Greening our fleet
Despite the supply chain challenges posed by COVID-19, more than 350 new hybrid electric vehicles were added to the fleet. We have the largest alternative propulsion delivery fleet in the country.
Renewable energy and energy efficiency
The Ontario East Processing Centre that we are building in Scarborough, Ont., will become our network's largest. It is designed to be a highly energy-efficient facility, which we are building to meet the Canada Green Building Council's Zero Carbon BuildingTM Design Standard.
In Ottawa, work continued on retrofitting one of our head office campus buildings, damaged by fire in 2018. Improved windows, insulation and a thermal solar wall are expected to reduce the building's energy use by 63 per cent once completed.
Procurement
In 2020, our Board of Directors approved an ESG Procurement Strategy that will embed ESG in all facets of our procurement processes. It will help ensure our procurement is conducted in an ethical and environmentally and socially responsible manner.
Investment
The Canada Post Corporation Registered Pension Plan is integrating ESG into its investment strategy, while keeping a focus on returns for our employees. As well:
The Pension Plan has over $1 billion (or 69 per cent of our commercial real estate portfolio) invested in buildings that have Leadership in Energy and Environmental Design™ (LEED®) or BOMA BEST (Business Owners and Managers Association) ratings.
In our infrastructure portfolio, we have $221 million invested in renewable energy (18 per cent of the portfolio), of which $127 million is in wind power, $43 million in hydroelectric power, $37 million in solar power and $14 million in energy from waste.
Zero waste
We're targeting zero waste in our operations by 2030. Working toward that ambitious goal, we improved the quality of our waste and recycling data. We can now quickly identify and address waste collection inefficiencies. We also installed new auger-style cardboard compactors at our plants in Calgary, Hamilton and Toronto to recycle cardboard more efficiently. We also laid the groundwork for a waste management pilot at five key sites.
Packaging
In 2020, Canada Post made progress toward greening the packaging we sell in post offices. We worked with our vendor to replace the shrink wrap on shipping boxes with 100 per cent recyclable paper bands. We also increased the recycled content in our bubble mailers from 15 per cent to 23 per cent.
Environment policy
Canada Post is committed to environmental protection in its operations. Canada Post has determined in accordance with sections 66 and 67 of the Canadian Environmental Assessment Act, 2012 (CEAA 2012), that, to the best of its knowledge, during 2020 its projects previously evaluated under CEAA 2012 were not likely to cause significant adverse environmental effects.