In the community
Canada Post and its employees are dedicated to helping strengthen communities across Canada, especially when it comes to uplifting the next generation.
Improving the lives of young people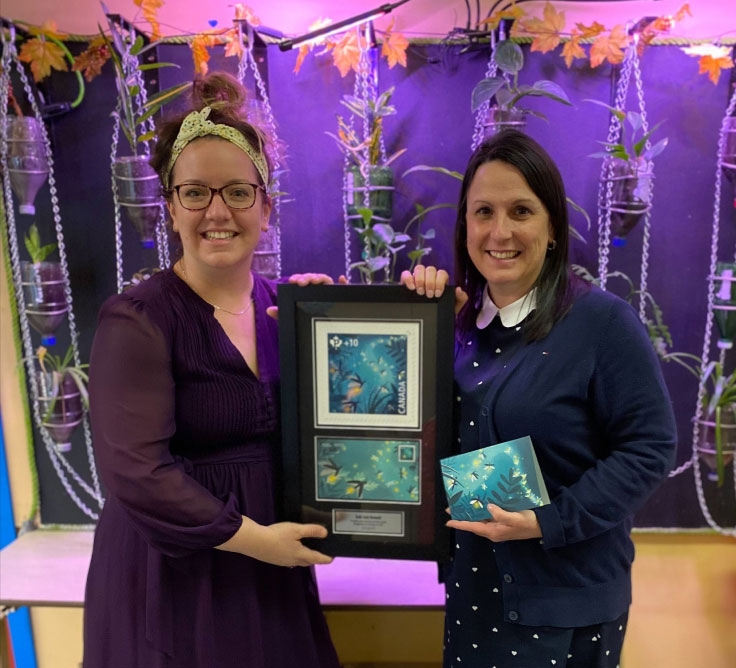 Saint-Romuald school in Farnham, Quebec, received a Community Foundation grant to purchase an indoor hydroponic vegetable garden for students. Teacher Sonia Demers (left) and principal Julie Guillemette hold a commemorative frame showcasing the Community Foundation fundraising stamp and Official First Day Cover.
Our Canada Post Community Foundation focuses on supporting the well-being of young people throughout the country. In 2021, it contributed a total of $1.2 million in grants to 100 community organizations that work to improve the lives of children and teens. From literacy to outreach programs, the local initiatives that received grants span the nation, representing every province and territory.
As Canada Post commits to fostering reconciliation with Indigenous Peoples, 17 community programs dedicated to supporting Indigenous children and youth received funding in 2021. These grants totalled approximately $270,000.
In 2022, the Foundation will also begin awarding an annual Indigenous Truth and Reconciliation Signature Grant of $50,000 to a national organization that provides programming anchored in the principles of truth and reconciliation.
Since it was established in 2012, the Canada Post Community Foundation has granted $11 million to more than 1,000 initiatives, including programs focused on childhood health, anti-bullying, special education, gender diversity and more. Funds are raised through customer donations in post offices, employee payroll deduction and the sale of a special stamp issued annually.
2021 Community Foundation grant recipients
Applying for a Community Foundation grant
Keeping childhood magic alive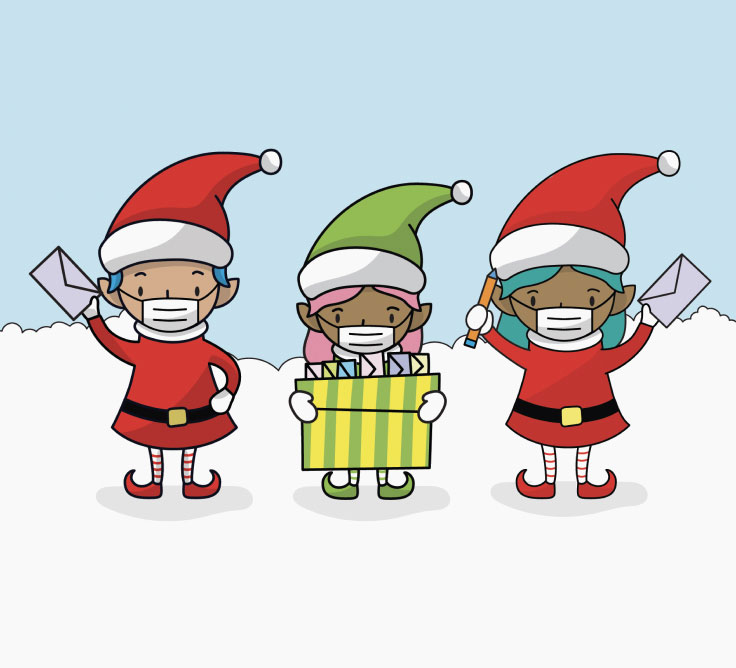 In 2022, we are marking the 40th anniversary of the Canada Post Santa letter-writing program, which helps keep the magic of the holiday season alive.
Every November and December, our volunteer elves help Santa answer the letters that children mail to him from all over the world. In 2021, approximately 10,500 elves responded to roughly 1.4 million letters. Volunteers can answer in 39 languages, including Braille.
Since it began in 1982, our beloved Santa program has replied to more than 33 million letters.
Supporting Indigenous students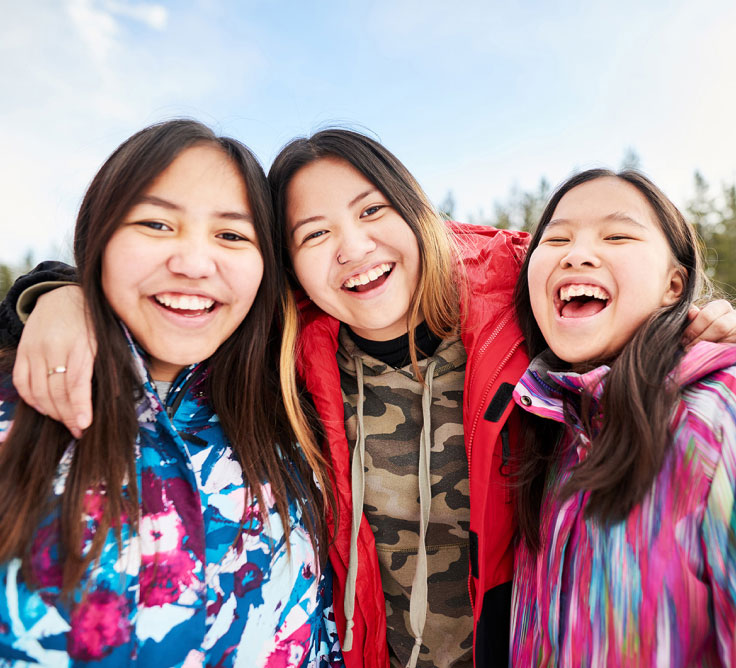 Each year, Canada Post helps support First Nations, Métis and Inuit students who have renewed their pursuit of learning.
Through the Canada Post Awards for Indigenous Students, grants of $2,000 are awarded to selected students who have resumed their education after being away from school for a year or more. In 2021, 25 Indigenous Canadian students received a grant to put toward their education costs.
Since it was created in 2004, the Awards have helped 407 students realize their learning goals.