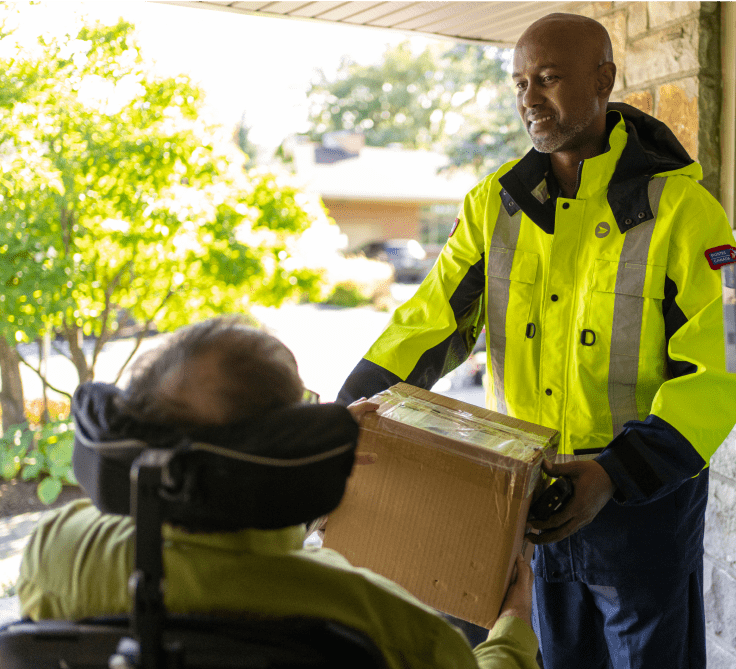 In 2022, Canada Post took foundational steps to deliver on its new purpose and transformation plan: A Stronger Canada – Delivered.
The needs of Canadians are changing significantly, and we are changing with them. Our transformation plan is our commitment to the country we proudly serve. It is anchored by three pillars: providing a service all Canadians can count on, social and environmental leadership, and doing right by our people. Throughout the year, we shared our plan with Canadians so they could see how we're keeping pace with the growth in online shopping and evolving to better serve our country.
We made meaningful progress on all aspects of our plan, such as expanding parcel processing capacity, improving service, climate action, keeping our employees safe, enhancing accessibility, and Indigenous reconciliation. Our goal is to continue building trust with all Canadians, including businesses that are vital to our country's future.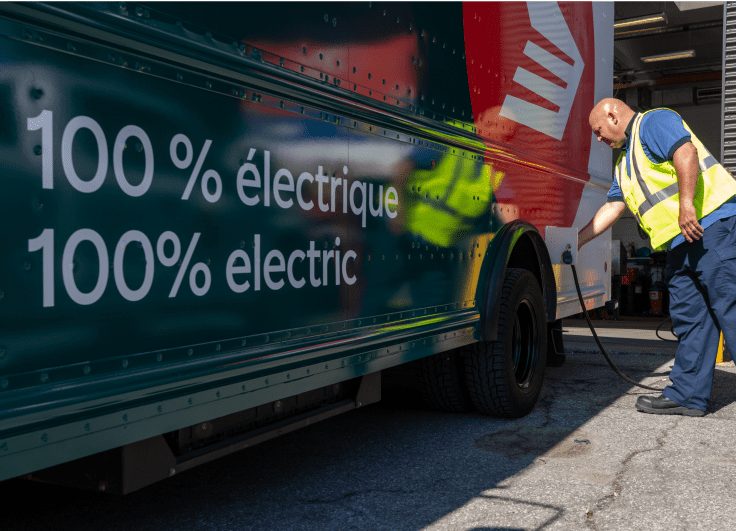 We understand the important role we play in serving Canada in a sustainable manner and are embracing that role like never before. Canadians are at the heart of everything we do. Our new plan, driven by our purpose, will help us meet their changing needs and take a leading role on key issues facing our country.
Thanks to our dedicated employees, we've made important progress on our journey to deliver a stronger Canada – and we're just getting started.