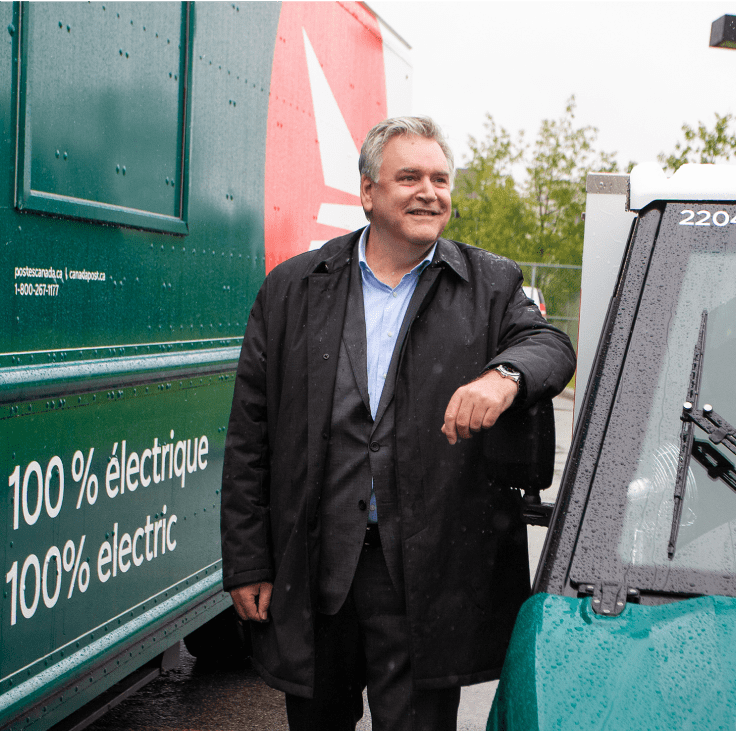 In June 2022, Canada Post unveiled new climate goals and plans to electrify its fleet of more than 14,000 vehicles, which will help the Corporation reach net-zero emissions by 2050.
The needs and expectations of Canadians are changing at an accelerated pace. It starts with the way we shop and how we want items to be delivered, and extends to the way we now expect large organizations to behave. Some changes began before the pandemic, while others shifted into high gear over the last three years while Canadians were forced to make dramatic changes to their daily lives.
It's a massive shift occurring across the country – in every urban, rural, remote and Indigenous community – creating both challenges and opportunities. As the only organization with the network and commitment to truly serve all Canadians, we see it all happening in real time and are responding at a level rarely seen before in our history.
Building the foundation to deliver a stronger Canada
The pandemic-fuelled ecommerce boom in Canada was not a short-term phenomenon. As time went on, it became increasingly apparent that it was going to reshape Canadian retailers and put intense pressure on the parcel delivery industry that supports them. So while we were responding to the immediate needs of Canadians and our employees over the last few years, we were also busy preparing for a future we knew would come at us fast and with lasting changes. We mobilized a comprehensive new transformation plan designed to put the needs of Canadians at the forefront of everything we do.
Guided by our new purpose, A Stronger Canada – Delivered, our plan takes a fresh, modern and integrated view of how the country's postal system should operate. Our plan will improve the service we provide Canadians and build the capacity needed to serve the growing demand for ecommerce delivery. That's where it starts, but our plan also gives equal importance to reducing our environmental footprint, supporting our people, and investing in the communities we live and work in each day. With our unmatched national presence, we believe we can deliver for Canadians while driving positive change right across the country.
We're already moving forward, investing to ensure Canadians can always count on Canada Post – to deliver their important items while innovating to meet their changing needs and expectations. Since 2021, we've already invested close to $1.5 billion to transform our business. In all, our five-year plan commits more than $4 billion to improve our network, increase our capacity, keep our people safe, and green our operations.
We're just getting started, but we're committed to integrating environmental, social and governance (ESG) principles into everything we do. We're putting Canada Post firmly on the road to net-zero emissions, with the electrification of our large, last-mile corporate fleet already underway. We're becoming a safer, more inclusive, and more engaged organization, creating a better workplace for all employees. We're also proudly moving forward with our Indigenous and Northern Reconciliation Strategy, addressing longstanding service issues, and ensuring we're investing in Indigenous businesses.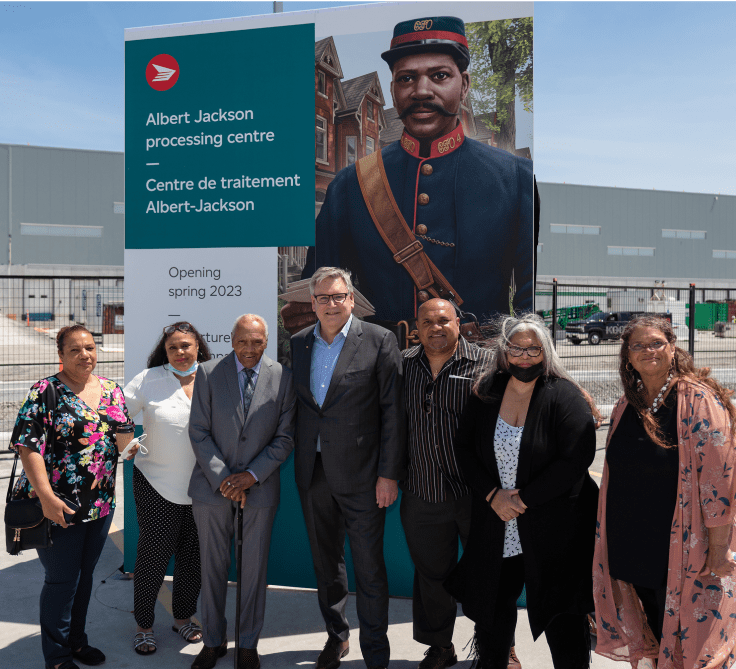 In May 2022, Canada Post President and CEO Doug Ettinger and members of the Jackson family participated in an official naming ceremony at the site of the Albert Jackson Processing Centre.
In 2023, we'll open our newest, largest and greenest plant – adding the capacity to process more than a million packages a day and improve service. The Albert Jackson Processing Centre brings together leading-edge technology, zero-carbon innovation and a strong commitment to employee safety in one strategic hub. It will be key to our entire national network, but it will also stand as a lasting tribute to the incredible legacy of Albert Jackson, Canada's first Black letter carrier.
Responding to challenges on the road ahead
The investments we're making to better meet our country's needs come at a time of significant disruption for the Canadian parcel delivery sector. The growth in online shopping during the pandemic has significantly boosted long-term ecommerce growth projections. This has enticed new and established competitors to jump in with both feet.
Canada Post remains the country's leading ecommerce delivery provider and has been a proud booster of ecommerce since its inception. Our consumer-focused delivery network gave us a first-mover advantage in the early days of ecommerce home delivery, as our competitors were largely focused on delivering items from one business to another. We evolved and transitioned to become a parcel-driven company while mail volumes continued to decline. In fact, in 2021, for the first time, parcels accounted for half of our annual revenue, which is now over $7 billion annually. The road ahead, however, will be even more challenging.
The recent, explosive growth in ecommerce accelerated the rise of large traditional couriers and smaller, low-cost entrants, providing shippers with more options than ever before. When Canadians shop online, their packages are now likely to arrive in a car, an unmarked van, a logoed courier vehicle or from Canada Post. Ecommerce will continue to grow, but it's going to be an intensifying fight for every parcel.
Connected to the country we proudly serve
Our transformation plan addresses these evolving market dynamics head-on because it's built to serve the changing needs of Canadians and the country we proudly serve. It's also built to address the shifting views of Canadians as they increasingly consider the impact of their choices and interact with companies whose values align with their own.
We're focused on providing a service all Canadians can count on, demonstrating social and environmental leadership, and doing right by our people – the three strategic pillars of our plan. It builds on our strong foundation, forged over centuries by serving every Canadian, in all corners of the country. It reflects the values of the country we represent and the communities we call home. Above all, it strengthens our national fabric by celebrating our customers, our great country, and our company's incredible people.
There is still much work ahead, but we are committed to the journey. By ensuring Canada Post remains in step with the changing needs of Canadians, we'll help deliver a stronger Canada while putting the Corporation on the path to long-term financial sustainability.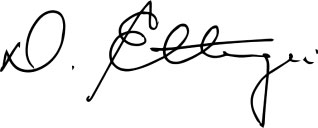 Doug Ettinger
President and Chief Executive Officer