Canada Post is committed to a greener and more inclusive future for Canadians. We're one of Canada's largest employers with a presence in communities from coast to coast to coast, so Canadians expect us to view our responsibility to the country through a wider lens. We are proud to play a leading role on some of the big issues confronting Canadians, such as the environment, diversity and accessibility. We are taking important action to renew relations with Indigenous Peoples across this country. Working with the communities we serve, we can help build a stronger Canada.
Committed to a sustainable future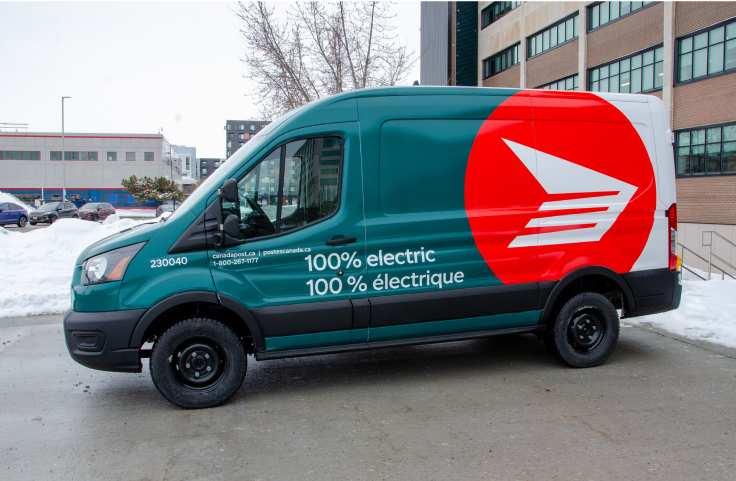 We are committed to electrifying 50 per cent of our last-mile fleet by 2030 and 100 per cent by 2040.
Canada Post has a responsibility to help deliver a sustainable future. With one of the largest fleets in the country and a network of nearly 5,900 post offices, it's important that we take action to reduce our environmental footprint. Working to achieve net-zero emissions by 2050, we're making significant investments to electrify our fleet and transform our operations to more efficient facilities powered by renewable energy.
Climate action
We support the transition to a low-carbon future with a plan to significantly reduce greenhouse gas emissions (GHGs) across our network. In 2022, Canada Post set aside more than $1 billion to cut emissions and transform its fleet to electric vehicles.
Science-based targets
Canada Post was one of the first 150 companies globally whose net-zero target was approved by the Science Based Targets initiative (SBTi). A global coalition of non-governmental organizations, the SBTi works with companies to ensure their targets align with what's required to prevent the worst effects of climate change. Our commitments:
Reduce our scope 1 (direct) and 2 (indirect) operational emissions by 50 per cent by 2030, measured against 2019 levels.
Address scope 3 emissions (indirect activities not controlled by the company) by planning to have 67 per cent of our suppliers (by spending) establish science-based targets by 2025.
Reach net-zero emissions up and down our value chain by 2050, measured against 2019 levels. This means reducing our scope 1, 2 and 3 emissions by at least 90 per cent by 2050.
Greening our fleet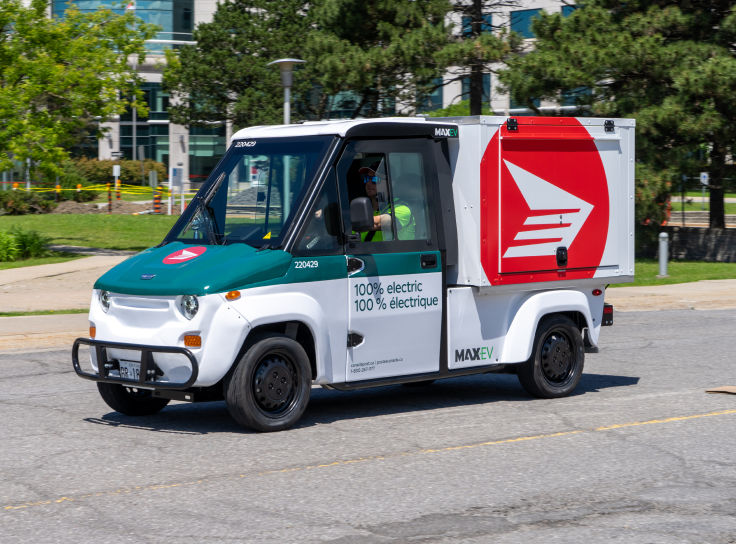 In 2022, we continued to test innovative, sustainable delivery options, including a low-speed electric cargo vehicle.
With more than 14,000 vehicles on roads across the country, Canada Post is committed to using more sustainable transportation. Our achievements in 2022:
Committed to transforming 50 per cent of our last-mile fleet to electric vehicles by 2030, and 100 per cent by 2040. (Last-mile delivery is an industry term referring to the final shipment of mail and parcels, from a plant or depot to the customer.)
Started acquiring some electric vehicles (EVs) for priority sites and installing charging infrastructure.
Increased our use of low-emission vehicles (hybrid or electric) to more than 10 per cent of our fleet.
Greening our buildings and energy sources
We're working to reduce our energy consumption and taking steps to increase our use of clean, renewable power.
We'll reduce greenhouse gas emissions across our real estate portfolio, with new net-zero carbon buildings, as well as retrofits and upgrades to our existing facilities.
In 2023, we'll open the Albert Jackson Processing Centre, our first net-zero carbon building. This leading-edge facility in northeast Toronto will be the largest industrial project in Canada with the Zero Carbon Building Standard designation.
We've started running trials to prepare for broad energy-efficiency upgrades to our buildings, such as solar panels, heat pumps, HVAC optimization, LED lighting retrofits, and building automation systems, among other green innovations. We completed 13 GHG-reducing retrofits at our facilities in 2022.
We're working with our federal partners to purchase renewable energy certificates, which increase demand for clean power and provide an incentive for companies to create renewable energy projects.
Recognition for sustainability leadership
In 2022, on behalf of employees across the country, Canada Post President and CEO Doug Ettinger accepted Canada's Clean50 and Clean16 awards for leadership on climate action.
Sustainable delivery
We are working to transform our delivery services and packaging to reduce waste and lower emissions. In 2022, we:
Continued to test innovative, sustainable delivery options, including a low-speed electric vehicle in Ottawa.

We piloted two e-cargo trikes in Vancouver in 2022. The trikes help reduce urban congestion and our environmental footprint.

Piloted two e-cargo trikes in Vancouver, following a similar trial in 2021 in downtown Montréal. The trikes help reduce urban congestion and our environmental footprint.
Continued to work with industry partners and retailers to reduce packaging waste in the mail and expand our offering of sustainable packaging.
Made progress on our goal of diverting a minimum of 90 per cent of non-hazardous operational waste and construction and demolition waste by 2030.
Engagement
Canada Post's employees play a fundamental role in helping the company achieve its sustainability goals. We are engaging our people on climate action and the environment.
Our $500,000 Sustainability Action Fund, introduced in 2021 for employees, has funded over 120 employee-led projects, ranging from sustainable commuting to community gardens. More than 80 projects received funding approvals in 2022.
On Earth Day, we announced a partnership with Tree Canada to plant 68,000 trees – one for each employee – in

high-need

regions in British Columbia, Alberta and New Brunswick.
We continue to roll out electric vehicle charging stations for employees at some of our largest work locations.
Responsible investment
The Canada Post Corporation Registered Pension Plan integrates ESG principles into its investment strategy, while maintaining focus on returns for employees and pensioners.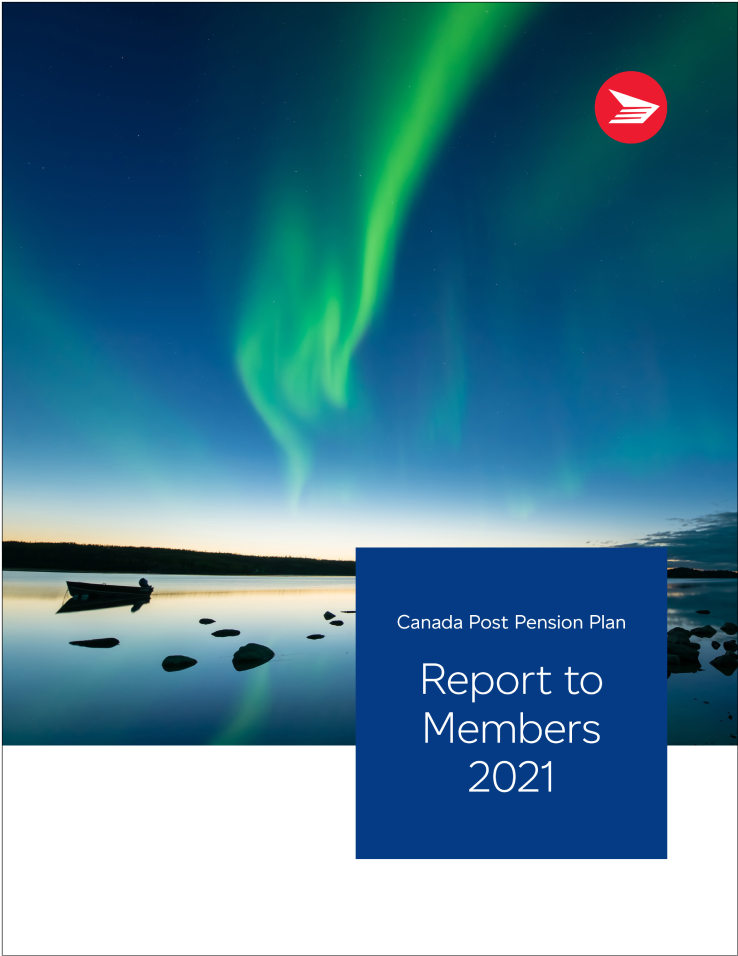 The Pension Plan is committed to supporting the global goal of achieving net-zero emissions by 2050 or sooner. The Plan's efforts are intended to encourage all companies to align with this commitment and to clearly articulate climate strategies and transition plans to reach net zero by 2050.
The Pension Plan embraces equity, diversity and inclusion within its own team and across its external investment managers, advisors and portfolio companies.
The Plan expects the public companies it invests in to have a minimum board representation of 40 per cent women. For Canadian and U.S. public companies, the Plan expects a minimum of 20 per cent of the board to be represented by racially or ethnically diverse directors.
The Plan is a signatory to the Principles for Responsible Investment (PRI), a member of the Canadian Responsible Investment Association (RIA), and a member of the 30% Club, a global campaign working to increase gender diversity at the board and executive-committee levels.
As at December 31, 2022, the Plan had $1.0 billion (or 64 per cent of its commercial real estate portfolio) invested in buildings that have LEED

Footnote

1 or BOMA BEST

Footnote

2 ratings (environmental assessment and sustainable building certification programs for real estate).
In its infrastructure portfolio, the Plan had $277 million invested in renewable energy and energy storage, which includes wind power, hydroelectric, solar, biomass, energy from waste, and energy storage.
In the Plan's public fixed income portfolio, it had $317 million invested in green and sustainability-linked bonds (2.5 per cent of the fixed-income portfolio).
LEED, Leadership in Energy and Environmental Design

BOMA BEST, Building Owners and Managers Association – Building Environmental Standards
Environment policy
Canada Post is committed to environmental protection in its operations. The Corporation has determined in accordance with sections 66 and 67 of the Canadian Environmental Assessment Act, 2012, that, to the best of its knowledge, during 2022 its projects previously evaluated under the Act were not likely to cause significant adverse environmental effects. More information about Canada Post's efforts to protect the environment can be found in the financial section of the Annual Report and in the Corporation's Sustainability Report.
Equity, diversity and inclusion
Canadians look to Canada Post to be a positive force for change. They expect us to value equity and diversity, to act against racism and discrimination, and to help build a more inclusive country.
Our vision is to reflect Canada's diversity in all that we do. It's an essential part of who we are as a company, how we operate and how we see our future. We are committed to providing safe, welcoming and accessible spaces for everyone across the country.
Here's how we advanced the principles and spirit of equity, diversity and inclusion in 2022: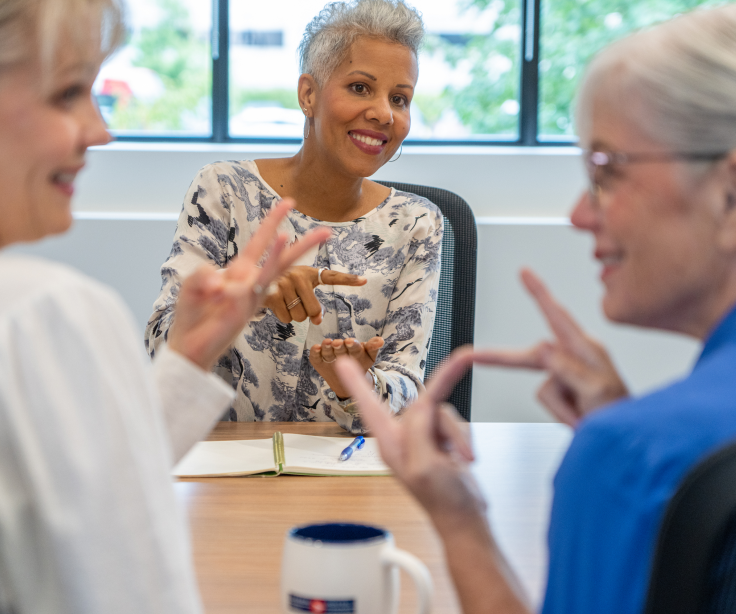 Launched the company's first Anti-Racism and Anti-Discrimination Charter, co-created with our Anti-Racism Employee Resource Group and our bargaining agents. Among the charter's commitments:

As one of Canada's largest employers – with a presence in virtually every community and having a diverse workforce – we will ensure that employees, contractors and customers at our facilities are safe and free from racism and discrimination.
We will work to identify and address the root causes of racism and discrimination in our organization and places of work, and provide tools such as education, incident reporting processes and remedies for when these acts occur.
We will continue to recognize and promote diversity in the workplace through equity and diversity action plans.

Provided Indigenous cultural awareness training to all senior leadership.
Distributed five issues of the Equity, Diversity and Inclusion newsletter showcasing employee stories and a special feature marking the National Day for Truth and Reconciliation. The feature acknowledged the multi-generational trauma that remains for First Peoples of Canada and honoured their heritage.
Formally named our new, net-zero processing plant in northeast Toronto after Albert Jackson, considered to be the first Black letter carrier in Canada.
Recognized Pride Month celebrations by painting 11 rainbow crosswalks at Canada Post facilities across the country.

We recognized Pride Month celebrations by painting 11 rainbow crosswalks at facilities across the country.

For the first time, we participated in the Capital Pride parade. Members of our LGBTQ2S+ Pride Employee Resource Group and representatives from some bargaining agents were accompanied by one of our first electric delivery vehicles.
Conducted a second joint equity census with all bargaining agents. It included our "Count Yourself In" campaign to help break down stigma and allow employees to feel safe to self-identify. This confidential survey will help us create a more diverse and equitable workplace.
Enrolled employees from diverse backgrounds in leadership programs to prepare them for promotions and advancement opportunities. More than 40 employees registered in 2022, with additional programs being launched in 2023 for underrepresented people of specific bargaining groups.
Diversity in the workplace
We believe that attracting, developing and retaining people who reflect the diversity of Canada is essential to our success because this matters to all communities and customers we serve.
To foster a more diverse environment, in collaboration with our bargaining agents, we have established equity targets to achieve 80 per cent of Canadian labour market availability for Indigenous Peoples and for people with disabilities.
These targets are essential to correct systemic barriers that have led to under-representation over the years and prevented certain groups from equal access. Preferential hiring is, by law, afforded to organizations like ours to close historical gaps and develop a workplace that represents the fabric of Canada.
In 2022, we exceeded our representation target for Indigenous Peoples, with 3.1 per cent of our employees self-identifying as Indigenous in our equity census, versus a goal of 2.9 per cent. We also exceeded the target for people with disabilities, achieving 7.9 per cent in 2022 versus a goal of 6.8 per cent.
In 2022, 47.4 per cent of our employees were women and 24.9 per cent identified as visible minorities. The number of employees we have in these two groups is well above 80 per cent of the Canadian labour market availability.
Accessibility
Canada Post is committed to fostering an equitable, respectful and caring workplace, where everyone has equal opportunity and we work together to remove barriers and promote accessibility. About 6.2 million Canadians – or roughly one in five – live with a disability. These are our customers, employees, leaders, business owners, friends and family members.
We're embedding accessibility and inclusion in everything we do, including our building designs, workforce culture, customer spaces, products and services, and the partners we do business with.
We undertook these initiatives to make our facilities and services accessible to everyone:
Developed national accessibility design standards for our buildings. We finalized the standards in 2022 following consultations with the Rick Hansen Foundation. They go beyond minimum requirements in building codes and include best practices in universal design.
Renovated Building B of our head office in Ottawa and achieved an Accessibility Certified Gold rating from the Rick Hansen Foundation – the highest level of accessibility that can be achieved.
Conducted 246 accessibility audits to determine if corporate-owned facilities in our network meet our National Accessibility Design Standards for the built environment. Of these, 121 facilities received a passing score. The audits are used to identify the accessibility construction projects for the following years.
Completed 23 accessibility construction projects in corporate facilities and delivered more than 80 accessibility projects in our retail stores, primarily counter replacements and automatic doors.
Continued to redesign and improve our online services. In 2022, we measured 88.8 per cent on digital accessibility across all active digital products, improving on our 2021 result of 85.9 per cent.
Accessibility Plan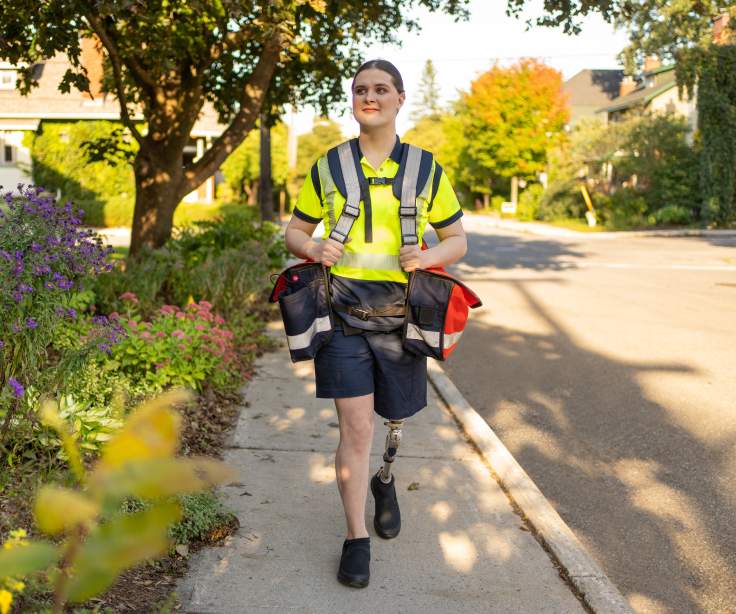 In December 2022, we published our first Accessibility Plan, which was created with input from Canadians with disabilities, our persons with disabilities employee resource group and Canada Post's Accessibility Advisory Panel. More than 1,200 Canadians – half of whom identified as people with disabilities – responded to our national survey and helped inform our Accessibility Plan.
The plan outlines how we are identifying, removing and preventing barriers in six key areas:
Our hiring practices and other processes around employment.
Upgrading our buildings.
Enhancing our digital spaces.
Improving how we interact with employees and the public.
Our procurement of goods, services and facilities.
The design and delivery of programs and services.
Our goal is to be recognized as a leader in accessibility and inclusion in Canada. We will report on our progress every year and update the Accessibility Plan every three years.
Other measures planned for 2023:
Develop an accessibility policy.
Develop corporate-wide training on disability inclusion and accessibility.
Conduct 250 accessibility audits and between 40 and 100 construction upgrades of our corporate buildings and post offices.
Fostering reconciliation with Indigenous Peoples
Canada Post's Indigenous and Northern Reconciliation Strategy is a first for Crown corporations. It commits us to action: we're taking steps to renew our relationships with Indigenous and northern communities – which have been historically underserved – and to play a meaningful role in reconciliation.
Improving postal services
With a community-by-community approach, we're improving services to Indigenous and northern communities. In 2022, we: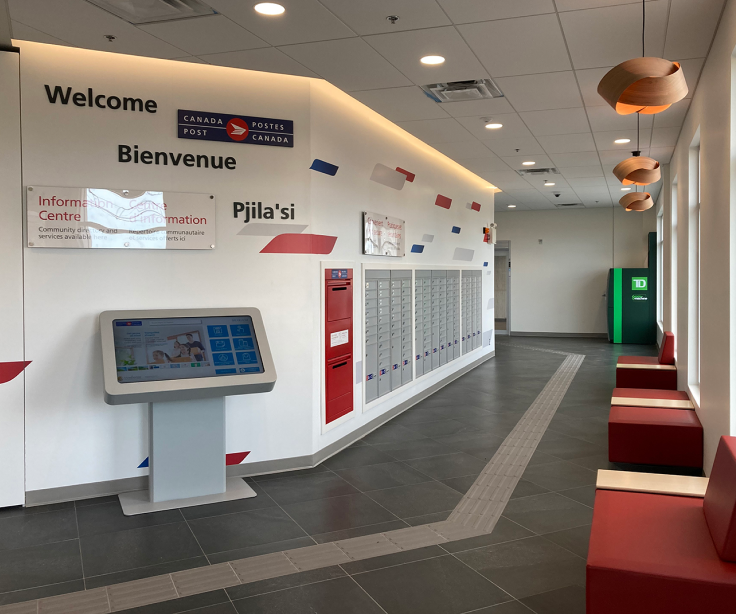 In 2022, we opened three new community hub post offices to better serve Indigenous communities in the area, including this facility (pictured) in Membertou, Nova Scotia. Community hubs provide a range of postal products and services.
Opened three new community hub post offices – located in Membertou, Nova Scotia; Little Current, Ontario; and Fort Qu'Appelle, Saskatchewan – to serve Indigenous communities in the areas. Community hubs provide a range of postal products and services, varying by location, including 24-hour contactless parcel drop-off and pickup, parcel lockers, and financial services. Electric vehicle charging and small-business support services are also available, among other services.
Enhanced postal services in eight Indigenous communities. These enhancements ranged from postal box upgrades to retail updates and improvements. We continue to work with Indigenous communities to identify underserved areas.
Opened three full-service post offices in rural locations (Christian Island First Nation, Ontario; Nahanni Butte Dene First Nation, Northwest Territories; and Sagamok First Nation, Ontario), added a drop-off and pickup location in Walpole Island, Ontario, and announced the opening of a second post office in Iqaluit, Nunavut, in 2023.
Increasing Indigenous procurement
Canada Post is committed to purchasing 5 per cent of procured goods and services from Indigenous-owned suppliers or subcontractors by the end of 2025. In 2022, we increased our direct Indigenous procurement to 2.7 per cent, up from 2.1 per cent in 2021.
Our request for proposals process in 2022 encouraged Indigenous ownership or committing to sharing a portion of the contract value with Indigenous subcontractors.
We continued to train our procurement staff on factors supporting Indigenous procurement, opportunities for Indigenous communities, and other areas of Indigenous engagement.
Supporting wellness and safety in Indigenous communities
We continued to work on preventing alcohol and illicit drugs from entering Indigenous and northern communities through the mail.
Canada Post received the 2022 Policing Partnership Award from the Canadian Association of Chiefs of Police, recognizing the Corporation's support for law enforcement agencies and the safety and wellness of Indigenous and northern communities.
In 2022, we inspected more than 3,500 items destined for Indigenous and northern communities, resulting in the removal of non-mailable matter with an estimated street value of over $4 million.
We completed 120 formal outreach and awareness sessions with postal clerks, Indigenous community leaders, and local and Indigenous law enforcement agencies.
Improving Indigenous employment and retention
Canada Post continues to work with its bargaining agents to improve Indigenous employment and retention in its workforce and address under-representation by creating permanent positions for Indigenous employees. In 2022, we continued to hire employees who self-identify as Indigenous Peoples.
Stamp program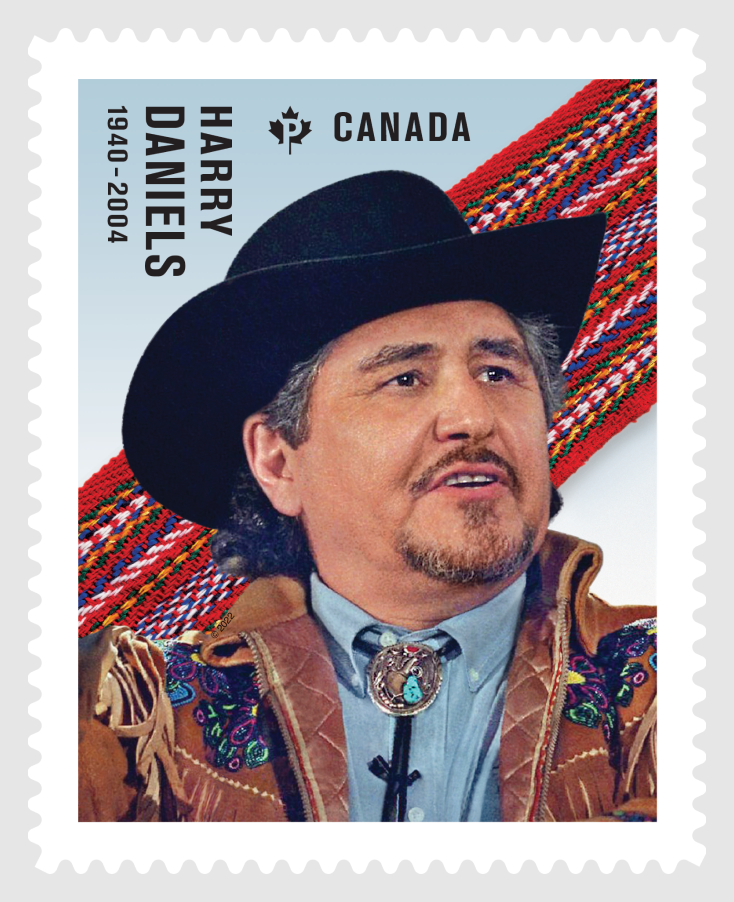 On National Indigenous Peoples Day on June 21, we issued, as part of a new series, stamps paying tribute to the lives and legacies of three Indigenous leaders, including Métis leader Harry Daniels.
To mark the National Day for Truth and Reconciliation in September, Canada Post unveiled four new stamps that encourage awareness and reflection on the tragic legacy of residential schools and the need for healing and reconciliation. The stamps were the first in an annual series. Going forward, Canada Post is honoured to be collaborating with the National Centre for Truth and Reconciliation and its Survivors Circle on this annual stamp issue.
On National Indigenous Peoples Day on June 21, we issued, as part of a new series, stamps paying tribute to the lives and legacies of three leaders who each had a significant impact on their community. We honoured Métis leader Harry Daniels, First Nations leader Chief Marie-Anne Day Walker-Pelletier and Inuit leader Jose Kusugak.
We issued a stamp in memory of Tommy Prince, one of Canada's most-decorated Indigenous war veterans and a prominent Anishinaabe activist.
Community grants and awards
The Canada Post Community Foundation awarded its first annual Indigenous Truth and Reconciliation Signature Grant. The $50,000 grant went to the Northern Nishnawbe Education Council in Sioux Lookout, Ontario, to support its Wake the Giant program. The program works to create stronger bonds, relationships and understanding between Indigenous and non-Indigenous people across Northern Ontario.
In 2022, the Foundation also awarded 17 other grants, totalling approximately $185,000, to programs supporting Indigenous communities and youth.
Canada Post continued to work with Indspire, a national Indigenous charity investing in education, to deliver the Canada Post Awards for Indigenous Students. In 2022, 25 Indigenous students in Canada received grants of $2,000 to help cover the cost of their education.