Delivering more for our people
At Canada Post, embrace your future with pride, purpose and confidence.
Committed to fostering inclusion
We champion diversity, equity and inclusion. We are committed to creating a workplace that embraces our differences, as we believe they are what ultimately make up our strengths.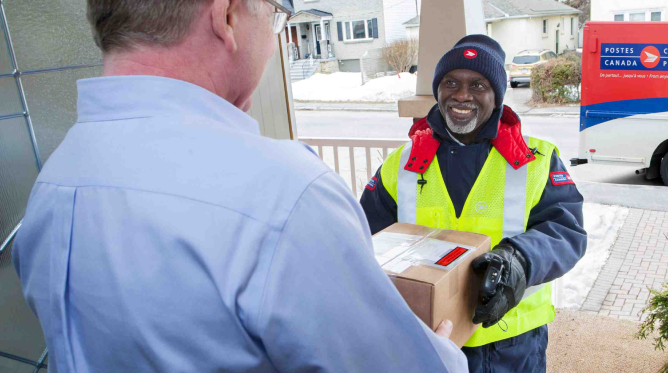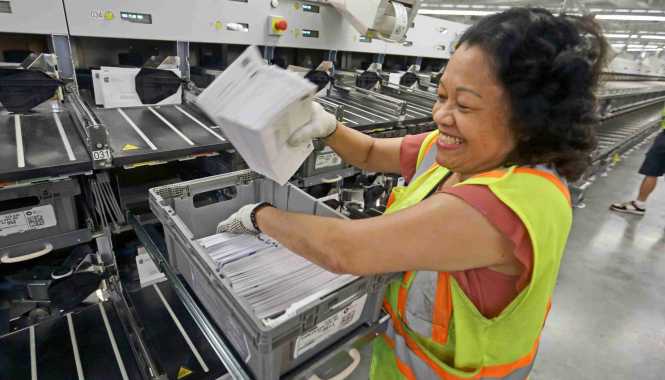 We care about your
well-being
We pride ourselves on creating a safe space for all our employees to bring their full selves to work. As team members, you'll enjoy a range of health coverage, disability, and personal leave benefits.
We foster your career growth
You'll find the support you need to expand your career, explore new roles, find your voice and feel valued for your contributions.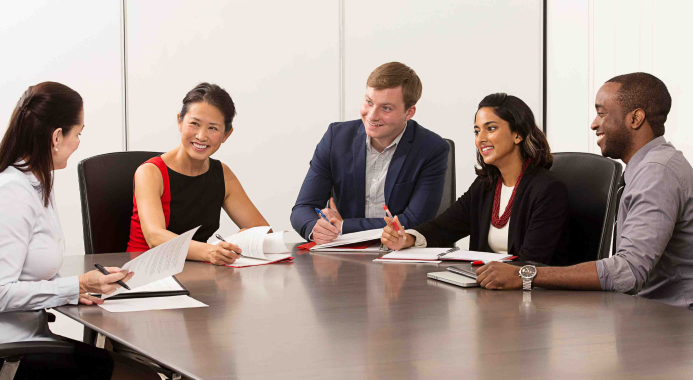 Delivering more for all Canadians
When you join Canada Post, you become part of a team that every community and business counts on.
Proudly serving all Canadians
Canada Post is one of the only companies that has every Canadian as a customer. Our team takes pride in helping meet their evolving needs and expectations.
Championing social initiatives
We are committed to reflecting the beliefs and values of Canadians, and strengthening our relationships with Indigenous and Northern communities.
Demonstrating environmental leadership
We lead by example by investing in green initiatives that will create a cleaner Canada for future generations.
Awards and recognition
Canada's Clean50
Recognized as one of Canada's sustainability leaders. Learn more about our commitment and plans to reach our net-zero target by 2050.
Read more
Interested in joining us?
Start applying in four steps:
Create your career profile at jobs.canadapost.ca and be sure to check your email for your account confirmation.

Log in to your newly created profile, browse our exciting opportunities, and apply now.
Set up job alerts to be notified when positions fitting your skills, location and interests become available.

When the perfect job for you becomes available, apply using our application page at jobs.canadapost.ca.
Join us
What you can expect
Here are the next steps once you've applied:
You will get an email confirming your application was received.
Your application will be reviewed by our team and those selected for an interview are contacted.

Footnote

1
Selected candidates are interviewed by our hiring board.
Successful candidates are invited to participate in the next step of our hiring process.
Successful candidates will be contacted and asked to join our team.
Our culture is inclusive and barrier-free, so please advise us if you have any restrictions that require accommodation (all your information will be kept confidential).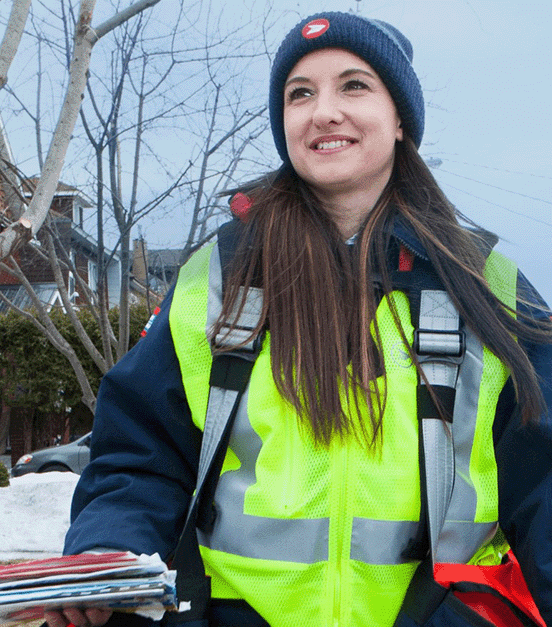 Come work with us
Grow your career and take pride in helping deliver a stronger Canada. We'd love to have you join us.
Apply now