Install a world of features in seconds
The next generation of address finders, AddressComplete uses intelligent, fast searching to improve data accuracy and relevancy. Simply start typing an address or Postal Code and AddressComplete will suggest results as you go.

Auto-complete as they type
Your customers simply start typing an address or a Postal Code and AddressComplete will suggest results as they type. Results are filtered in real time to help users type less and to guide their search.

Works across the world
AddressComplete automatically detects the user's country and tailors address lookups accordingly. By selecting the flag in the bottom right of the control, users can change the country as required.

Easy to set up
AddressComplete is the fastest way to start using address validation on your website. You don't need any special development skills—just copy and paste some automatically generated code and follow the wizard steps. It's that simple!

Check your usage
Gain greater insight into usage of AddressComplete through reports available online with your dashboard. Manage account settings, payment methods and usage restrictions, and customize your installations to suit the needs of your website.
Where can you use AddressComplete?
If you use any of the following, AddressComplete is the perfect tool to auto-complete and validate addresses.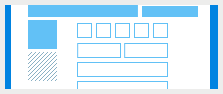 Registration forms
Increase registration rates and boost web-to-lead forms with rapid address capture technology.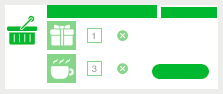 eCommerce checkouts
Increase conversion rates by reducing drop-outs at checkout from lengthy forms.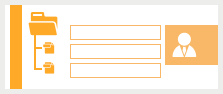 Custom office applications
Improve data accuracy and operator efficiency for back-office applications such as CRM systems.