Meet PRIZM Foods – an inspiring Canadian small business that was selected as the winner in the Rising Stars category of our 2022 Tales of Triumph Contest. This category of the contest is reserved for businesses that have launched in the last two years and are growing quickly. Let's get to know this amazing company.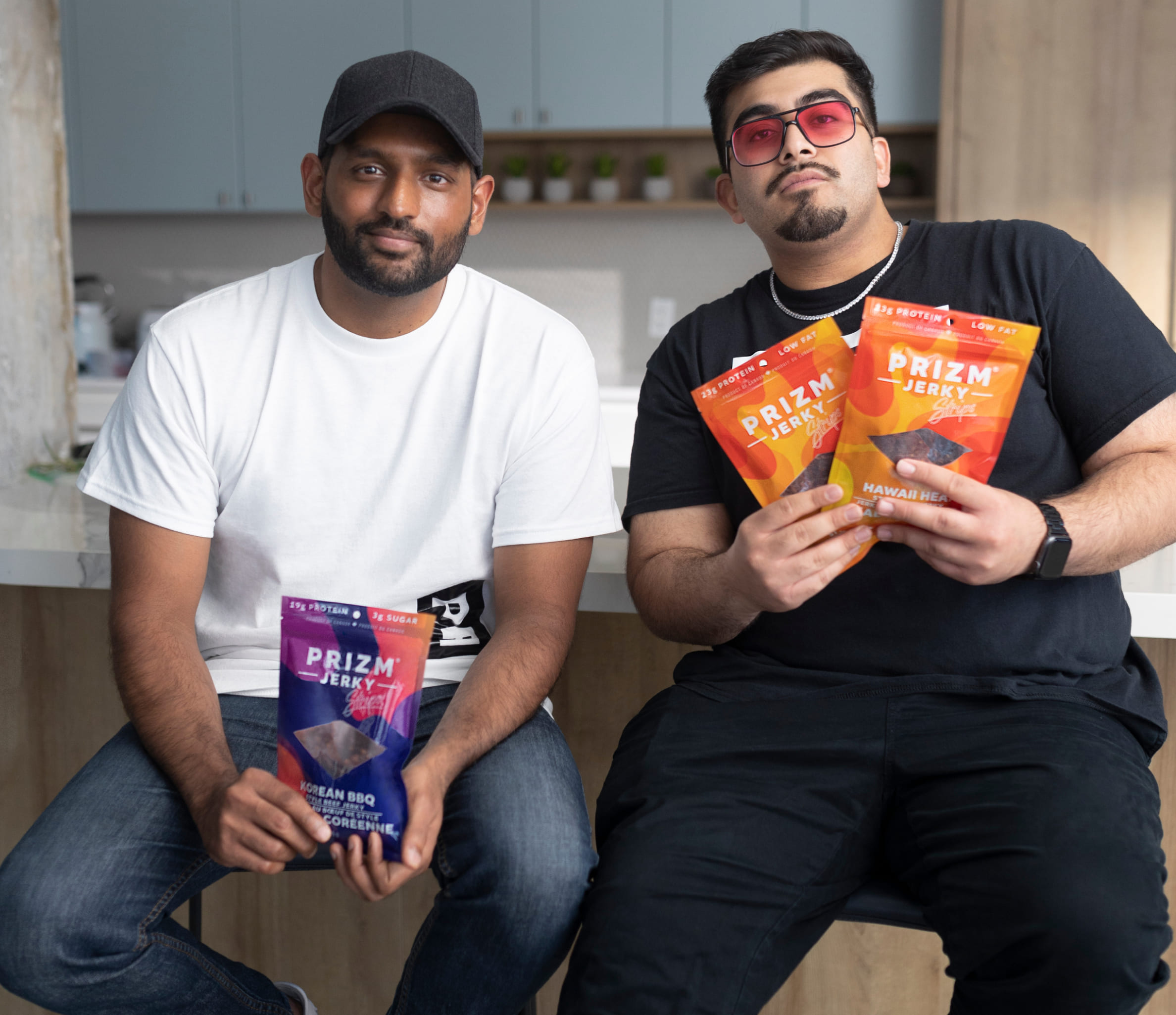 All about PRIZM Foods
PRIZM Foods produces halal snacks for the mainstream market. Their mission is to bridge the gap between culturally inspired ethnic snacks and mainstream grab-and-go treats. They've created a product line of protein snacks that are 100% Canadian and halal. Their snack lines include beef jerky, beef sticks and other halal snacks in various flavour combinations. Their goal is to foster inclusivity for a new and underserved audience.
Evolving to reach more customers
PRIZM Foods initially sold their products solely online through their online store, but they were met with incredible demand for wholesale products from retailers. After three months of running their online business, they began expanding with retail partnerships across Canada. Along with their own direct-to-consumer online store, their products can now be found in over 300+ retail locations across Canada including Sobeys, Highland Farms, Chalo FreshCo, the Vancouver Airport, hotel chains and small artisanal chains.
Growing fast
Fueled by their success, PRIZM Foods will soon launch additional product lines. These products will fulfill their mission to offer exciting new snacks with innovative flavours from around the world to currently stagnant categories in the mainstream market.
In the future, they hope to relocate their warehouse to a larger space, hire more employees for product production and launch commercial advertisements to raise brand awareness about their product lines.
We were proud to recognize PRIZM Foods as a winner in our 2022 Tales of Triumph Contest in our Rising Stars category. We're so impressed by their mission to offer inclusive, diverse and flavourful products. Their Canadian-owned and operated business is delivering more for underrepresented Canadians and serving as a source of inspiration for other businesses trying to be more equitable and inclusive.
Stay in the loop
Get business resources, tips and inspiration delivered to your inbox.
Subscribe