Jenn Harper will never see her dreams fully realized – but, then again, that was never the point.
Setting a lofty sustainability goal: Zero waste
"Zero waste is an absolutely impossible goal – we know that. But it's the crazy big hairy audacious goal we are striving for as a brand and as a business," says the founder and CEO of Cheekbone Beauty Cosmetics. "It's about harnessing our Indigenous roots, my Nishnawbe roots, about creating and making things that leave less of an impact on the planet."
As a digitally native direct-to-consumer brand, Cheekbone is creating a new segment in the industry – sustainable, socially conscious beauty. Rooted in a loving relationship with the gifts of creation, that commitment touches every aspect of the brand's operations – people, planet and profits.
---
You might also like:
---
A new twist on an old concept
"This concept of sustainability is not new for Indigenous peoples. Take the whole idea of seven generations thinking. If you were to think seven generations ahead about what you're doing today, how would you act?" Harper says. "It's powerful to think how our people have been doing that for hundreds and thousands of years. That kind of thinking is a big thread through our plans."
That kind of thinking also led to the company's "crazy big hairy audacious goal" – operating with a zero-waste environmental footprint by 2023.
Impossible? Maybe, Harper admits. But it's the journey toward that goal that makes all the difference.
For more ecommerce insights, tips and articles like this, explore our digital magazine – Ecommerce Insider.
Explore magazine
Turning heads with eco-friendly lifecycle thinking
Launched in 2016 by an industry and retail rookie with a dream, Cheekbone Beauty offers what Elle magazine described as "universally flattering but also environmentally sustainable" products. It is a unique niche that has garnered tremendous attention for the St. Catharines, Ontario-based brand, especially after Harper's moving appearance on CBC's Dragons' Den in 2019. (By the way, she turned down a $125,000 offer for 50 per cent of her company from then-Dragon Vincenzo Guzzo.)
Like the Dragons, her customers are wooed by Harper's "lifecycle thinking" in considering every step of a product's life – from its source materials and ingredients to its final days of use and disposal. This isn't about lessening the load on landfills; it is about eventually avoiding the landfill entirely with truly eco- friendly products.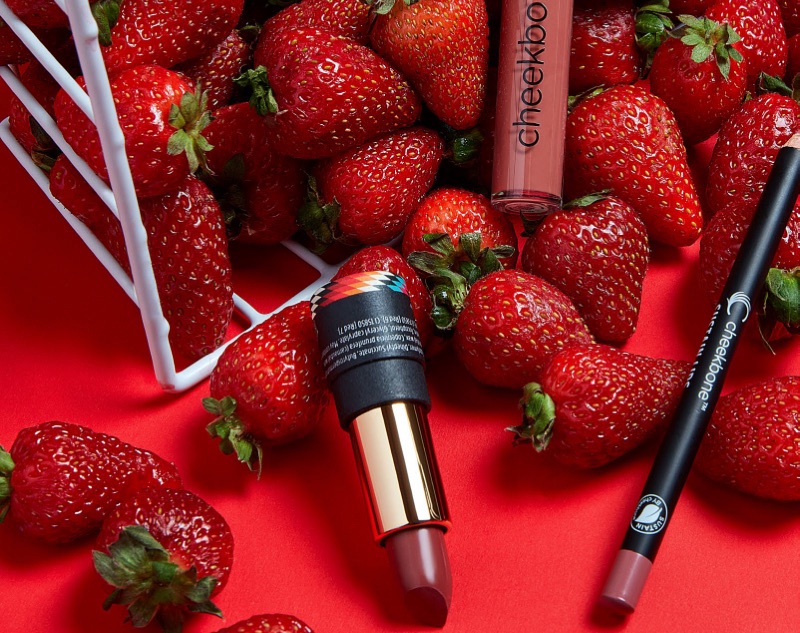 "Whether we're talking about water sources, land sources or the harvest, everything we gain is a gift. So how do we honour those gifts by trying to do less damage?" Harper says. "By marrying western science and Indigenous wisdom, we're figuring out ways to do it."
Cheekbone has taken eco-friendly and sustainable business practices to new heights – from the company's compostable, biodegradable, even plantable packaging, to its bio and plant-based, fair trade, and cruelty-free ingredients, to its sustainable shipping methods. In 2020, they launched a less-waste line of lipsticks, SUSTAIN, and are working on a foundation that uses agricultural and/or plant waste.
Future innovations look even bolder: eliminating single-use plastics; refill options for all products; biodegradable and compostable packaging.
Being transparent about the company's obstacles
Admittedly, the journey hasn't always been easy. In 2017, Harper cut ties with her original manufacturers as the product's formula went against her vegan desires and included lanolin (which comes from sheep's wool).
Then there is the budget hit. Thinking and acting sustainably may not always be cheap, but it is worth the effort to attain your larger goals.
"When we tell the story of this journey to customers, we try to be honest, transparent and authentic in why we're doing it, how we're doing it, where we succeed and where we fall short," Harper says. "We need them on this journey with us."
Prioritizing giving back to the community and the planet
Harper thinks about "streams of giving" as much as she does "streams of revenue" – maybe more. Cheekbone's definition of success, she stresses, is not based on what you attain for yourself, but instead in what you give back to your community.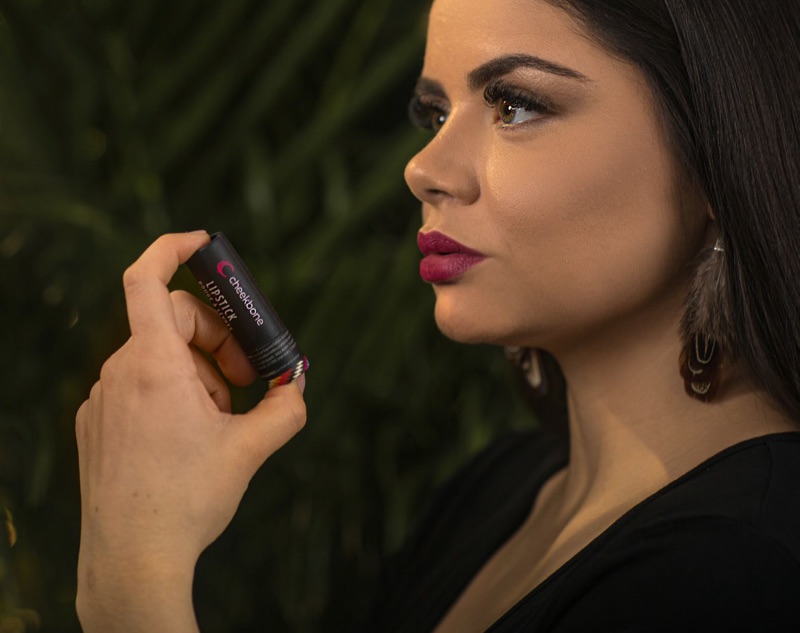 "Like the world needs more billionaires? I don't think so." she laughs. "What we do need, however, are more people thinking about how they can start supporting people, communities and the planet."
Cheekbone has donated more than $108,000 in total to a wide variety of causes, including the First Nations Child & Family Caring Society (FNCFCS), Shannen's Dream, First Nations Career Services (FNCS), Navajo Water Project and One Tree Planted.
Additionally, it seeks to create a space in the beauty industry where Indigenous youth feel represented and seen. The company continues to promote the hiring of Indigenous peoples, offering Indigenous languages and training/development programs for all employees, moving Indigenous faces to the front of marketing campaigns, even supporting Indigenous youth education.
Doing it all for the right reasons
These are not brag points for a website or social media campaign. Every effort, Harper will tell you, serves a wider desire to honour the gifts of the present by creating a better future.
"We know this is going to take a lot of time. Humans are so imperfect. So, we approach it by taking one step forward in the right direction every day. We don't have to build it all in one day. That's not even possible," Harper says. "There's no end point to sustainability. It will be a forever journey for us."
Using storytelling to drive ecommerce growth
Storytelling will always be at the heart of Cheekbone's success.
The brand has integrated its story into its ecommerce growth journey by weaving it into the fabric of its online experience, marketing and social media presence.
"We are an ecommerce business built with the tools that social media has afforded us. When we market, we make sure our story is being told loud and proud. When someone is new to our community, they get our story told to them, whether it be from our website, our social media platforms or from the insights we give them after that initial connection they make with us."
In June 2021, that story took an incredible turn when Cheekbone signed a vendor agreement with Sephora Canada, landing the brand on Sephora.ca in 2022.
"This is such an exciting milestone for us," Harper says. "As Sephora continues their commitment towards championing diversity, inclusivity and empowerment while being a world leader in beauty innovation, we couldn't think of a better way to drive our mission global so we can ensure every Indigenous kid on the planet sees and feels how important their lives are."
What you can learn from Cheekbone Beauty's example
Cheekbone Beauty is a brand to admire, and we can all learn something from their incredible dedication and ambitious goals.
Their innovative thinking and commitment to doing good through their business shows that sustainability in ecommerce is achievable. To do it right, you have to be strategic about it as it involves balanced thinking between people, planet and profits.
Pursuing sustainability in ecommerce may not always be cheap but is well worth the investment if communicated effectively. Remember to keep telling your story in order to take your customers on your journey with you to inspire them to shop with you.
Want to take your ecommerce business to new heights?
Talk to an ecommerce expert from Canada Post.
Contact an expert