With the introduction of its beauty box in September 2010, New York-based Birchbox became a pioneer in the subscription box market. For those out of the loop, a subscription box is a recurring, physical delivery of curated specialty products designed to provide an experiential, value-added service to the consumer.
Other boxes quickly followed, offering a varied range of products such as pet treats (Barkbox), healthy snacks (Naturebox), cool finds for geeks and gamers (Lootcrate), and lifestyle items (Quarterly).
Since then, interest has continued to grow around the globe. By 2014 the subscription box market had already created more than US$5 billion in revenue worldwide, says Christopher George, founder of the Subscription Summit conference and chief executive officer of Gentleman's Box. "That number has continued to rise in the past few years."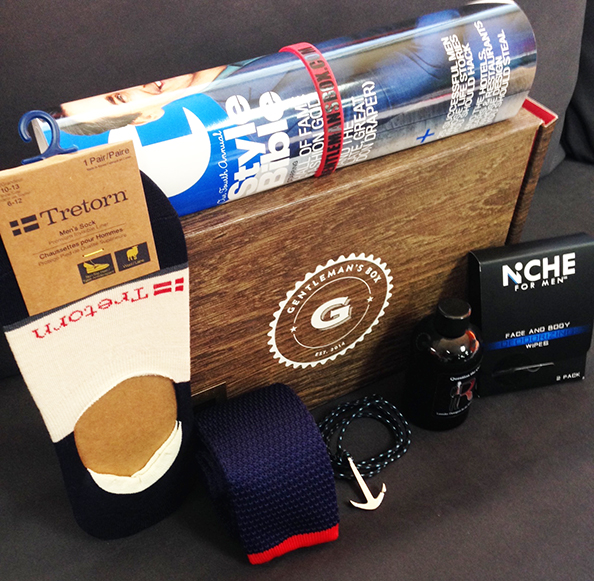 An innovative take on an old idea
"Many will remember the wine of the month and book clubs that were popular 20 to 30 years ago," George says. "The e-commerce breakthrough came when Birchbox pioneered the subscription box market with their offering of makeup and beauty samples for $10 a month. Subscribers could try the products and, if they liked the items, go to a website to purchase full bottles. No one had done anything like that before."
According to research by Shorr Packaging, there are more than 2,000 subscription box services in the United States alone. Between them, they offer an almost endless list of options, such as socks, beef jerky and pet treats, catering to the wants and needs of those with even the most eclectic of tastes.
A growing number of Canadian entrepreneurs are entering the subscription box arena, delivering a wide range of products across a host of categories. Toronto's Luxe Box offers a quarterly beauty box, while Ottawa's l'Artisan Food Club provides a monthly delivery of different artisanal products from across Canada.
Delivering on the promise
Whether in Canada or the United States, success in the subscription e-commerce sector is not simply a matter of selecting a niche and delivering a box to the doorstep. It's about providing high-quality products at great value and creating an outstanding customer experience, George says.
"Our Gentleman's Box subscription is US$25 per month," he says. "In return, customers receive a box of high-quality, hand-selected men's accessories valued at around US$100. In the month of December, that value increases to over US$200."
Each box is designed and themed around a well-known figure, with previous months honouring such icons as Prince, Jon Snow, Arnold Palmer, and Superman. Every box includes the current issue of GQ, and a 24-page booklet that details how to wear or use the items. "Our subscribers can read about the latest fashion accessories in GQ, receive them in the box, and wear them the next day," George says.
Keeping the box fresh is paramount.
"Maintaining the excitement every month is what helps acquire subscribers and keeps them coming back," George notes. "It's why we constantly ask about their preferences through surveys and product feedback, and then reach out to vendors to find items customers will love. For new and existing brands it's a low-cost marketing tool to reach a highly targeted customer base."
Handle with care
In 2015, Gentleman's Box shipped over 100,000 packages to subscribers in 37 countries, including Canada. Their product thrives on creating positive first impressions, so getting a box to their customer's doorstep in perfect condition is essential.
"Our box is not enclosed in an outer package," George says. "It's delivered as-is with a label on the bottom. The box is part of the experience. If it's left in the rain or destroyed it has to be replaced, which increases our costs, so handling is extremely important to us."
Tracking is also a critical component, George says. "Delivery is time-sensitive. We want to know the box has arrived, and the customer wants to receive it when promised."
A growing market
Despite the rapid growth of subscription boxes over the past six years, the bubble is still extremely small, George says. "It's a huge untapped market with many niche options that's growing on average by 10% each month."
Some subscription box services have established a place in the record books, such as Dollar Shave Club, which was sold to Unilever for US$1 billion just five years after launching.
Even big companies such as Starbucks and Walmart are dipping their toes into the subscription box market, offering coffee and beauty products, respectively.