By pairing unique and creative direct mail pieces with digital marketing techniques, the winners of the Canada Post INCITE award, at the 2017 Canadian Marketing Awards, produced effective campaigns that led to improved sales and increased brand awareness.
Congratulations to our 2017 winners. Here's how they achieved results by combining digital with physical.
Haunted Door Mailer (Gold); Client WD40; Agency: BIMM

THRIVE Acquisition Program (Silver); Client BMO Global Asset Management; Agency: The Capital Communications Company

Shell Hula Girl DM (Bronze); Client:Shell; Agency: LoyaltyOne
WD40 opens the door to positive coverage, and increased sales, with a spooky campaign about creaks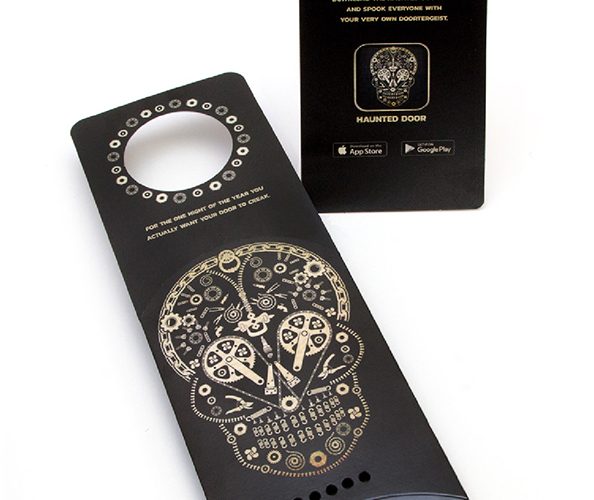 Canadians know WD40 is the perfect product for taking care of things that creak. Still, while millions of people keep a can of the popular lubricant in their homes, it often goes months without being used.
Strategy
This campaign tapped into people's excitement for Halloween by creatively drawing attention to creaky doors. This was done with a motion-activated smartphone sound effects app that played scary sounds whenever the front door was opened to receive trick-or-treaters. An accompanying piece of specially-designed flat mail could be popped out to become a three-dimensional door hanger that housed the smartphone playing the creepy creaks.
Results
More than half of the 200 media contacts and bloggers who received WD40's mailing provided coverage of the unique campaign, leading to 57 million earned impressions. During the week leading up to Halloween, WD40 appeared on the first page of search results for 'creaky doors.' The overwhelmingly positive response led to a significant sales increase for the month of October.
BMO thrives and conquers with a multi-channel campaign to sell ETF-based mutual funds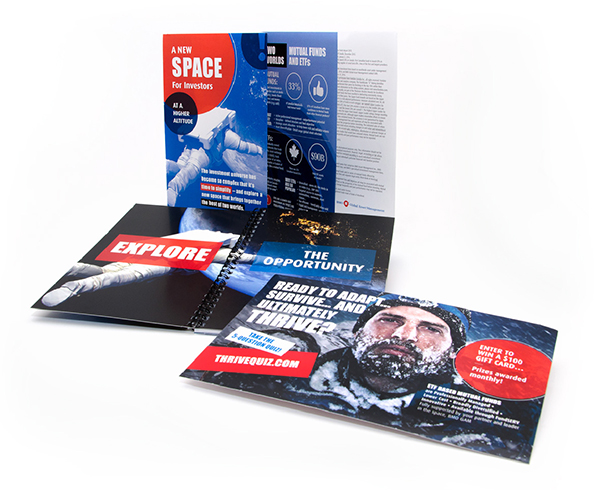 BMO Global Asset Management quadrupled the number of Canadian financial advisors eligible to purchase their products by creating an innovative suite of ETF-based mutual funds, but needed to explain the new offering to thousands of advisors who had been slow to embrace these funds.
Strategy
Seeking to create a 'disruptive' experience that would change reluctant minds, the multi-channel campaign encouraged advisors to 'Explore, THRIVE, and conquer a NEW investment space.' E-mails and sales calls were supported by a campaign microsite and a direct mail package that included infographic materials for advisors to help explain ETF-based mutual funds to their clients.
Results
BMO set an ambitious goal of making sales to 10 percent of the 4,200 advisors it contacted in the campaign. They ended up beating their target, with 493 advisors purchasing ETF-based mutual funds. The successful program achieved $55.1 million in total sales, vastly exceeding the pre-campaign target of $31.5 million. Both e-mails in the campaign also significantly outpaced expectations for open rates, with each topping 30 percent.
Shell's dashboard Hula Girl taps into love of sunny vacations to boost both sales and loyalty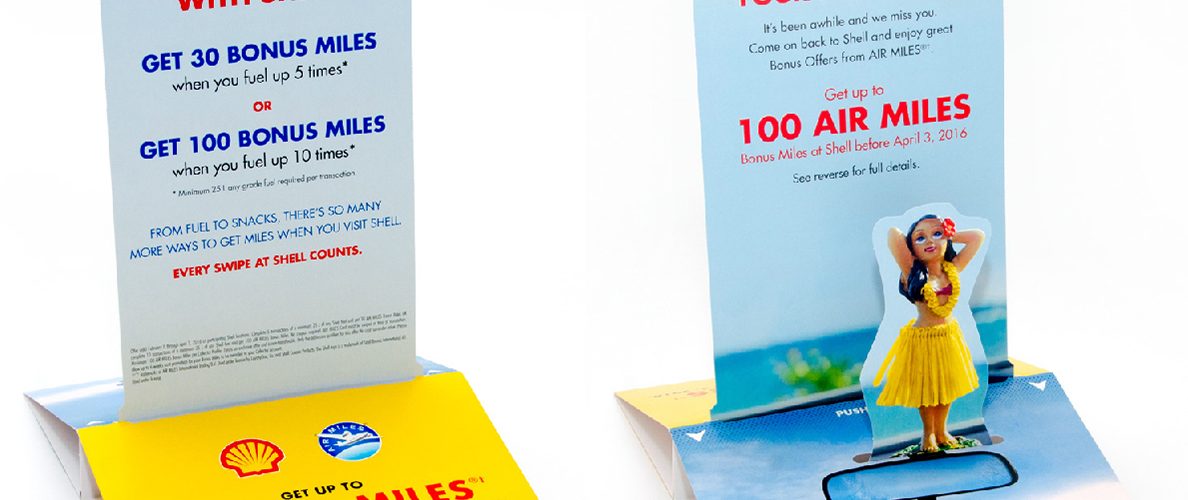 Shell's positive partnership with the AIR MILES® Brand helps encourage drivers to fuel up at their gas stations. Shell sought to leverage that partnership, and boost sales, with a playful, attention-grabbing campaign emphasizing the benefits of loyalty, while tapping into the universal appeal of relaxing getaways.
Strategy
Shell wanted a message that would resonate more deeply, and last for a longer time, than those of their competitors. With the frustrations of winter driving in mind, their creative direct mail piece was a foldable Hula Girl car dashboard decoration that would pop up and invite motorists to collect reward points toward a sunny getaway. The Hula Girl gained additional attention when it was featured by the YouTube channel Foldfactory as a 'Fold of the Week.' The direct mailing was followed up by an e-mail reminder, and participating customers were urged to track their progress toward rewards.
Results
The campaign was considered a success, with more than 28 percent of recipients responding, a seven digit incremental volume increase, and an average volume lift of three percent compared to a control group. Shell was so pleased by the results it achieved by combining direct mail with email that the practice has become a frequent tactic in subsequent campaigns.
Conclusion
These three-award winning campaigns combined creative thinking with careful planning and immaculate execution, generating offers that struck a chord with their recipients. Putting physical and digital elements together proved to be a winning formula for each brand.