Alongside environmental and social responsibilities, organizations must be mindful of building sustainability strategies into their media mix. It's how they'll manage impact and performance. As large-scale growth becomes harder to achieve, the path to sustainable media promotes quality over quantity. It also encourages greater connection between channels that organize around the consumer. Viable growth for brands involves carefully paced, relevant and contextual connections.
Marketers have become more conscious of the need for safe brand environments, data privacy and etiquette, as well as the hidden costs of generating media noise and data waste. The reality is all media (online, offline, experiential or other) impacts the environment. Like diversifying your portfolio to manage risk and improve returns, marketers can also manage their media mix to be more sustainable, both environmentally and strategically.
Direct mail often gets a bad rap for being environmentally unfriendly compared with other media. It's a reputation that's undeserved and outdated. Nowadays – from media planning, creative execution, format, printing and paper to data management and fulfillment – not only is direct mail compatible with sustainability, it can also create a sustainable advantage.
The sustainable advantage of direct mail
Environmental consideration is up and direct mail response rates are too – having grown by more than 200 per cent since 2003, according to the Association of National Advertisers. You'd be forgiven for thinking the two are incompatible, but actually they're well matched. It's perfectly possible for direct mail media to maximize brand engagement while minimizing environmental impact. Direct mail has the ability to cut through digital ad-bloat, compensate for email opt-outs and make social media content targeted and personal. Combine that with all the new ways to make it environmentally sustainable, and direct mail can create a long-lasting media advantage in the mix. It requires a thoughtful approach, optimized to be strategically and environmentally sustainable. Relevance and usability are key. Pieces that speak to a specific audience, with timely, relatable messaging integrated into the marketing mix, are more effective than sending mass mailers.
Improve marketing performance sustainably. Read what these leading print and paper companies say.
Download INCITE
The three dimensions of sustainable media
Physicality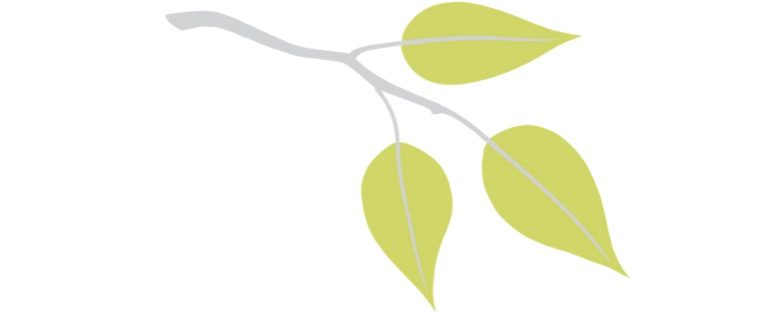 Physical formats reach people at home, get in their hands, stay longer and are more memorable. The creative format can be customized to increase receptivity and engagement while reducing environmental impact. Smaller sizes, lighter formats and sustainable papers, inks and printing processes can all play a role. Sustainability is an important factor in consumer purchasing decisions, so using sustainable materials can improve brand perception and trust.
Data
Information is central to sustainable direct mail. Targeting reduces production costs and environmental impact. Data improves conversions, while personalization improves response rates, reducing the number of touches required to convert. Clean data improves targeting and reduces data duplication and returns. Cross-channel data integration improves the timeliness of targeting and the ability to reach people who look like your best customers.
Connectivity
Direct mail and digital channels are most effective when they work together. Cross-channel integration ensures that all media are optimized to improve reach and timing within the customer journey. Behavioural data can be leveraged responsively to trigger direct mail following a digital channel action. Integrating online and offline channels increases effectiveness, balancing out digital efficiencies to increase total media response. Connecting data over time around the consumer instead of the channel improves targeting and sequencing.
Fact
Paper is one of the most commonly recycled materials in North America and the most widely recycled commodity in the solid waste stream. It can be made of up to 73 percent recycled material* and recycled up to seven times. Paper recycling rates in Canada are over 70 per cent.
* Average across the industry.
Fact
Canada has one of the world's most sustainable forest canopies** and one of the lowest deforestation rates. Canadian law requires forestry regeneration for all harvested forests by all industries.
** In forest ecology, canopy refers to the upper layer or habitat zone, formed by mature tree crowns and including other biological organisms.
Fact
Paper recycling produces fewer GHGs in comparison to many alternative materials. Emissions by the pulp and paper industry have been cut by 60 per cent over the last two decades.
4 ways to increase marketing effectiveness with direct mail
We've reached back into INCITE 2020 and our Inciter How-Tos for the four most impactful ways direct mail can help increase marketing effectiveness and sustainable returns.
Increase audience receptivity through context
Context has never been more important to integrating media and message around the consumer. It impacts the relevance of a message as well as audience receptivity. Our homes have become information hubs for all kinds of data, reflecting motivations, behaviours, interests, lifestyles and life stages. We are regularly – and increasingly – at-home shoppers. For example, home is now a delivery centre for groceries, on-demand dining and curated subscriptions.
Geolocation data, such as postal codes, allow more targeted, personalized, relevant messaging and channel sequencing. The information creates context for marketers to reach consumers and presents unique opportunities to connect channels. A study by PebblePost, a leading digital-to-direct mail marketing platform, concludes, "The central role of the home, coupled with 90% of intent data available online and 90% of purchases occurring offline, means that marketers must align digital and traditional marketing strategies – including direct mail." The home represents a unified view of consumers that brings online and offline together.
Improve reach and relevance with targeting and personalization
Marketing acquisition and retention strategies have morphed into a continuous interaction. Reach and targeting are critical to sustainable marketing performance. Over time, targeting and personalization manage impressions to improve reach and impact. Kantar Media found that 45 per cent of people surveyed agreed that ads tailored to them are more interesting than other ads, and 61 per cent prefer to see ads reflecting their particular interests. Precision targeting is valuable. For relevance, prioritize data quality using a combination of online and offline sources.
The 2019 Canada Post Smartmail Marketing Canadian Marketer Survey reinforced direct mail as the highest-ranked channel for targeted reach. What marketers may not realize is direct mail can also improve total effective reach – compensating for high frequency in digital channels. JICMAIL (U.K. mail media metrics) states that direct mail reach and impressions have been significantly under-reported, (with) the channel contributing unduplicated reach and frequency to multi-channel campaigns made up of TV, digital and print.
---
Read more from our INCITE blog series
---
Synchronize and sequence marketing channels for greater response
For marketing to be sustainable, channels must work together. Technology has made new media connections infinitely possible, increasing the impact of all channels. We just need to plug them in. However, with so many channels, and the pressure to justify selection and performance, it can feel daunting to choose, orchestrate and sequence media.
To succeed, marketers prioritize quality over quantity, intimacy over mass. This requires focusing more on how channels work together to connect brands and audiences. According to InfoTrends, the media effect when combining web, email and mobile with print is a 45 per cent lift in response rates over digital-only. Every touchpoint increases the opportunity for brand response, especially when the message is targeted and delivered at the right time. According to Forrester, 86 per cent of marketers say that combining online channels with offline marketing as part of an integrated and synchronized campaign is critical to creating sustainable, long-term success.
Amplify all your marketing media with direct mail in the mix
Direct mail helps amplify media impact, improving effective media response over time. While other channels invariably get last-touch credit, Pitney Bowes has demonstrated the influence of direct mail in the mix. By removing direct mail from a campaign, it showed how orders influenced by physical channel outreach were lost.
Sometimes people who receive a mailing later search online, click on the search ad and place an order. But the ad gets the last-touch credit. Other times, people who receive marketing mail go to a website but then leave. They're later retargeted and return online to place an order. Had they not received direct mail, the opportunity for retargeting would have been lost. Pitney Bowes found that, "Of all the channels used, marketing mail is the strongest as a rising tide that raises all other channels…. it's not about physical versus digital but rather the combination of the two driving the best overall performance."
This is an abridged version of the article, "The Path to Sustainable Media", which appears in The Year Ahead, the latest issue of INCITE.
Want more INCITE?
Go to INCITE Online for marketing essentials and bonus ideas for sustainable growth.
INCITE Online