Providing a service all Canadians can count on
We're investing billions of dollars to enhance service and keep pace with the growth in online shopping. We're expanding capacity, improving the customer experience, investing in new products and services, and innovating our operations. This will mean every Canadian can turn to us to meet their evolving needs and that businesses can count on us to help them succeed.
Expanding capacity
Canadians are buying more items online than ever before. Our multi-year plan will boost capacity, allow us to handle the significant growth in parcels, better prepare us for the peak holiday season and improve service for our customers. We plan to increase parcel capacity by more than 50 per cent over the next seven years to handle the expected demand beyond 2030.
Ontario East Processing Centre (OEPC) – Greater Toronto Area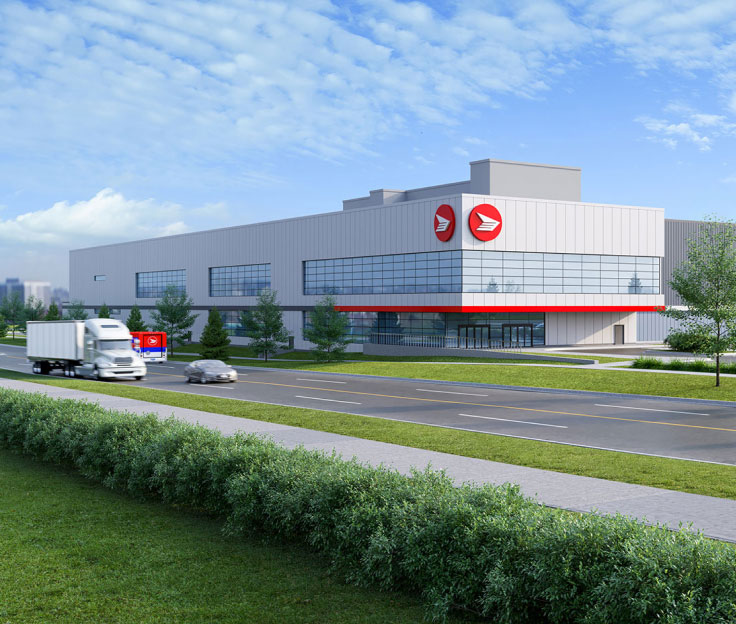 The new Ontario East Processing Centre (OEPC), pictured in this artist's rendering, is currently under construction in northeast Toronto. Expected to be operational by early 2023, the OEPC will be Canada Post's largest parcel sortation facility.
Construction is well under way on this $470 million state-of-the-art parcel sorting facility in northeast Toronto. The OEPC is expected to become operational by early 2023. It will be our largest parcel sortation facility and a critical hub for the entire national network. We're committed to expanding capacity in a responsible manner.
The OEPC will be able to sort more than 60,000 packages per hour – 50 per cent more than our Gateway facility in Mississauga, currently our largest plant.
It will be able to process more than one million packages a day at full capacity.
The OEPC will sort to more than 300 downstream sites – twice as many as Gateway.
It will be the largest industrial project in Canada with the Zero Carbon Building Standard designation.
Investing in other major centres as well as smaller communities
Processing plants: In 2021, we continued to expand or upgrade plants to boost capacity and improve service across the country. This investment included deploying a new package sorter in Kitchener and beginning to expand capabilities in our Calgary plant. Upgrades and expansions are also planned for facilities in other major centres.
Depots and other facilities: We also opened new depots in Trois-Rivières, Montréal, Ottawa and Alliston, Ontario, and completed building upgrades at nearly 80 sites to support more capacity and peak-season operations.
Rural communities: We're investing millions of dollars in dozens of smaller communities nationwide to add parcel capacity and provide better service.
International service: We're investing $30 million to modernize the physical and IT infrastructure at our exchange offices by 2022, to offer a faster delivery experience. Our three exchange offices, located in Toronto, Montréal and Vancouver, are where international mail items arrive for inspection and clearance by the Canada Border Services Agency.
Improving service and tracking
Canadians want more choice, control, convenience and visibility in every delivery. They also expect timely service. We're introducing better tracking, adding more parcel lockers, helping customers personalize their deliveries – and more.
Tracking and delivery preferences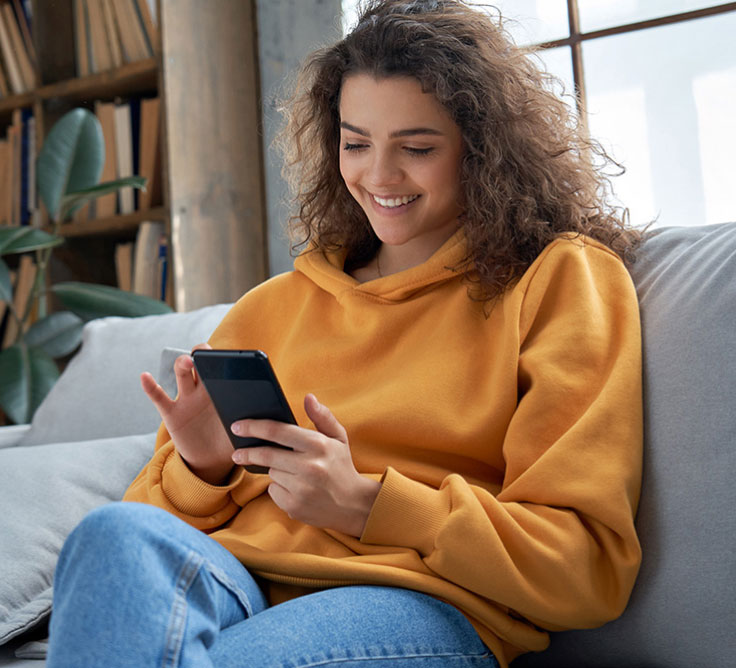 In 2021, we enhanced the mail and parcel delivery experience for Canadians. We:
Launched the Automatic Tracking service on canadapost.ca and our iOS mobile app to Canadians who sign up. In early 2022, we also added it to our Android™ app. Automatic Tracking gives Canadians greater visibility of parcels in transit and allows them to set default preferences for their items.
Expanded our testing of My Mailbox – a secure online service that notifies customers by email when Lettermail™ or Canada Post Personalized Mail™ items are on their way to their household or community mailbox.
Began replacing portable data terminals (which our delivery employees use for scanning items) with better-equipped smartphone scanners. This change is improving tracking and visibility for customers.
Peak-season service
To provide more timely service during the busy holiday season, we hired 3,500 more temporary workers and rented more than 1,400 vehicles.
We added more parcel pickup points for our customers during the year, particularly during peak season.
Parcel lockers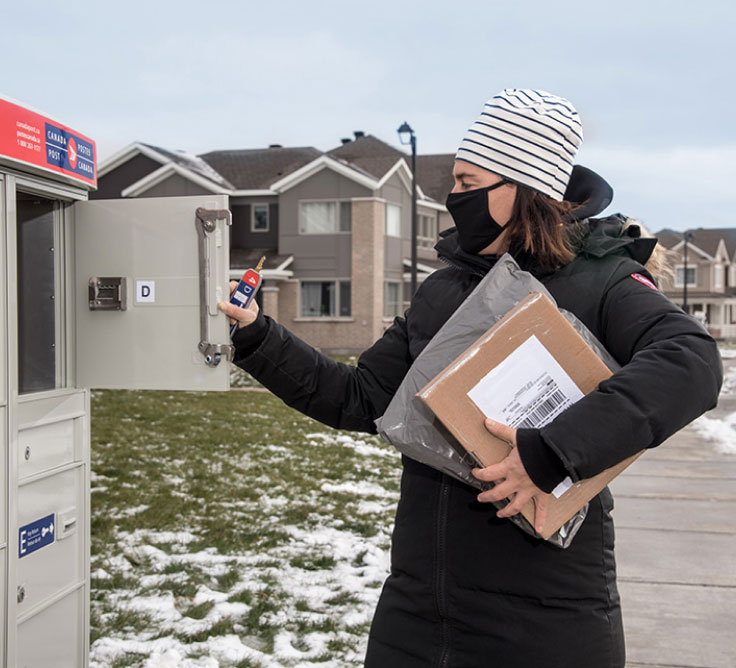 A customer retrieves packages from an outdoor parcel locker in Stittsville, Ontario. Parcel lockers support the growing demand for safe, secure and convenient parcel delivery.
To support the growing demand for safe, secure and convenient parcel delivery, we're providing parcel lockers to serve the high demand in neighbourhoods, apartments, condominiums and public places.
In 2021, we installed approximately 4,000 indoor parcel lockers in apartments and condominiums, bringing our total to nearly 17,000 indoor parcel lockers countrywide. This convenient, secure and environmentally responsible delivery experience now serves nearly four million Canadians.
We also installed more than 1,600 outdoor parcel lockers at existing community mailbox sites.
We're testing secure, automated lockers in residential areas with high parcel volumes.
In 2022, we plan to install more indoor and outdoor parcel lockers across Canada.
Enhancing our retail services
Canadians rely on our retail network of nearly 6,000 post offices for important services, parcel and mail pickup and product returns. We are investing more than $100 million in our retail network to help us continue to meet the diverse needs of Canadians.
Indigenous, northern and rural communities
Canada Post approved a strategy in 2020 to improve mail service to underserved Indigenous, northern and rural communities:
In 2021, the retail Indigenous and northern reconciliation five-year roadmap was finalized, and we improved postal services in five Indigenous communities. We continue to work with Indigenous communities to identify underserved areas.
Financial services
We're piloting new financial services in more than 200 post offices. In partnership with TD Bank, we launched a market test of the Canada Post MyMoney™ Loan service to Canadians, including in some Indigenous communities.
Community hubs
In fall 2021, we launched our first community hub post office, which is located in an Indigenous community. We plan to open more of them in 2022. The hubs offer a wide range of services, including improved financial services and community services.
Our first community hub opened in High Prairie, Alberta. Along with postal products and services, this community hub provides customers with access to secure 24-hour parcel drop-off and pickup services, parcel lockers and money services. There are also small-business support services, electric vehicle charging and a community directory.
Our second community hub, located in Membertou, Nova Scotia, also an Indigenous community, is one of three hubs scheduled to open in 2022. It includes other business support services such as rentable meeting rooms, secure printing and shredding options, and publicly available computers for videoconferencing.
New point-of-sale technology
We're investing more than $100 million on modernizing point-of-sale technology in our post offices to speed up customer transactions, reduce wait times and improve accessibility. We began rolling out the new point-of-sale systems in 2021 and will continue to do so in 2022.
Other plans
We are investing in new solutions to improve product returns for online shoppers and businesses.
In 2021, we expanded service at 27 parcel pickup locations by allowing consumers and small businesses to drop off parcels. We'll add parcel drop-off services at more locations in 2022.
Helping Canada stay connected and businesses succeed
Businesses of all sizes rely on Canada Post to connect with customers and compete in markets near and far; this is especially true for small and medium-sized businesses. We are investing in our network, products and programs to help them succeed.
Parcels and ecommerce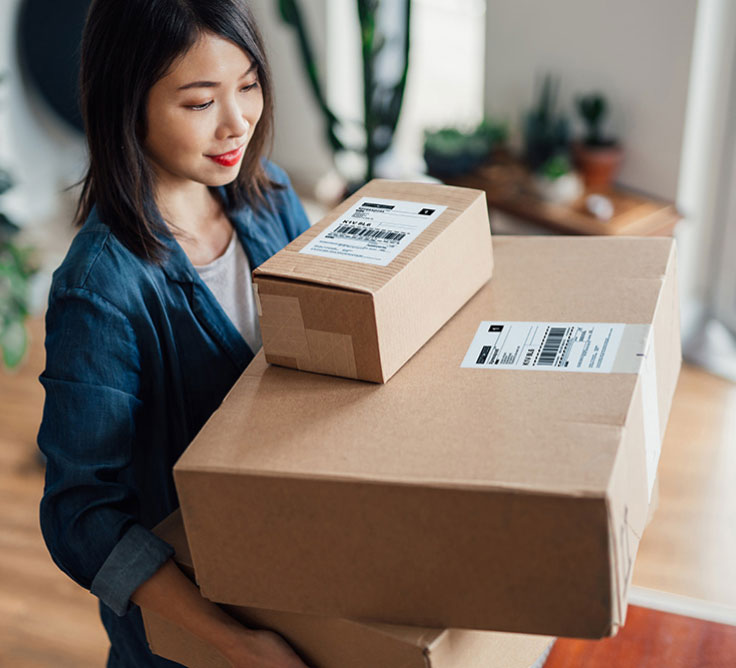 To support businesses and provide more timely service, we expanded our parcel pickup service in more than 52,000 postal codes – allowing more commercial customers to have their parcels picked up at their business.
We introduced improved tracking and new consumer preference tools, such as Automatic Tracking and My Mailbox services to enhance the mail and parcel delivery experience.
We made it more convenient for customers to drop off parcels by letting consumers and small businesses induct packages at certain parcel pickup locations.
We are creating a platform for consumers and business customers to manage their preferences online.
Our digital content hub supports small and medium-sized businesses, sharing practical tips and guidance on how to get started in ecommerce and scale for growth.
Our Tales of Triumph contest supported small businesses as they adapted during the pandemic, and it shared their stories of resilience with Canadians. The winners were featured in our holiday gift catalogue.
Our Think Small campaign won twice at the Canadian Marketing Association's 2021 awards (in the Business category): gold for Business Impact, and bronze for Engagement. The Think Small platform provides support and resources to small business owners, while creating a community to champion their stories of resilience.
Our Think Small and Ecommerce Insider magazines launched in 2021 to spotlight Canadian merchant success stories and to share guidance from industry experts.
Canada Post Smartmail Marketing™ and Lettermail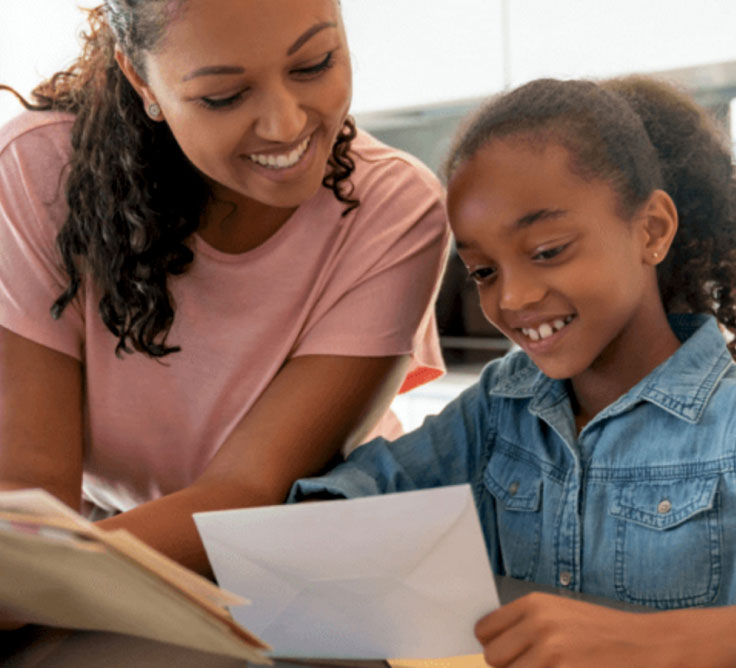 We're helping Canadians stay connected through the mail, and helping local businesses connect with existing and potential customers with advertising, offers and promotions. Among our initiatives in 2021:
Changes that made the Canada Post Neighbourhood Mail™ service more accessible and easier to use for businesses by allowing them to convert postal codes into routes to target with their marketing campaigns.
Improvements made in 2021 to our Precision Targeter™ tool will make it simpler for businesses to plan and execute direct marketing campaigns. We plan to launch the upgrades in 2022.
The Canadian Giftbook catalogue shared holiday offers from about 200 retailers with 850,000 Canadian households.
The Secrets of Direct Mail virtual event, in which industry leaders shared insights about including direct mail in their marketing plans.
Continuing our Write here, Write now campaign. It encouraged Canadians to write cards and letters and send them to the important people in their lives. Personal letters stand out as thoughtful gestures. Our campaign provided fun and easy suggestions, such as personalizing a stamp or creating postcards, to inspire Canadians to get involved.
As the retail economy continued to recover from the pandemic – and Canadians looked to shop local – direct mail, such as coupons and flyers, remained an important tool for businesses. Lettermail – such as letters, cards and postcards – remained an important way for Canadians to stay connected when many people were unable to see friends and family.
We also continued to explore new ways for Canadians to interact digitally and physically with Lettermail and Smartmail Marketing™, such as knowing when specific mail items are being delivered.
Delivering a seamless and superior customer experience
Our customers want more convenience, customization and reliability at every step of the ecommerce journey. It's why we're continually improving their experience. We are working to reduce transaction times, expand our services and improve convenience for consumers and businesses. Here's some of our progress in 2021:
Customer satisfaction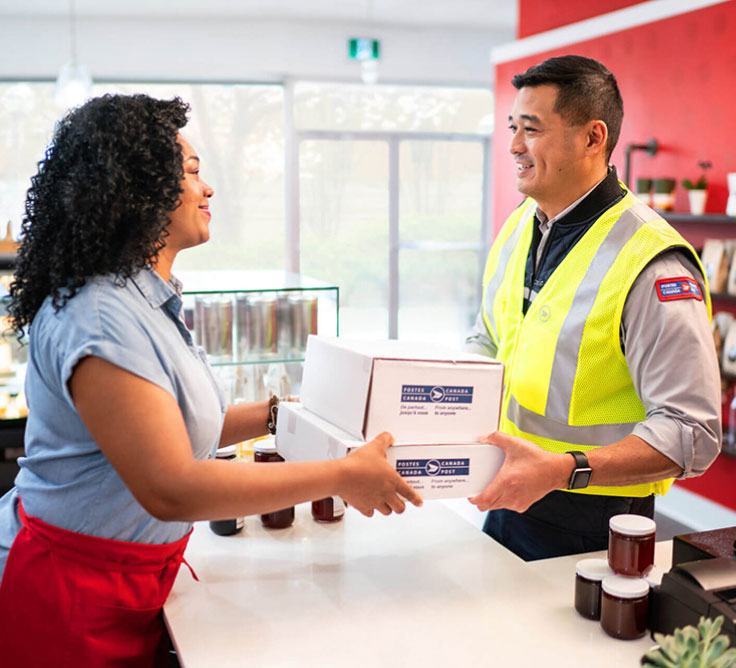 New customer-facing screens in our post offices allowed us to collect real-time customer satisfaction information at the point of purchase, giving us greater insight into how to better serve our customers. In 2021, this feedback provided us with nearly 600,000 responses.
Reduced wait times
To reduce wait times for our customers, we:
Offered a way for them to complete their customs information online or on our mobile app for items they're sending to the U.S. or abroad, saving them time in the post office.
Made progress on our plan to offer digital post office box rentals that will allow customers to search and register for vacant boxes at a post office in our network.
Installed 10 automated parcel lockers in neighbourhoods with high parcel volumes. The automated lockers can save customers a trip to the post office to pick up items.
Installed nearly 50 contactless induction boxes, which allow labelled packages to be mailed without interacting with a clerk.
Sold more than 1.5 million convenient flat rate shipping boxes, which don't need to be weighed and measured, saving time for customers.
Improvements to digital tools and platforms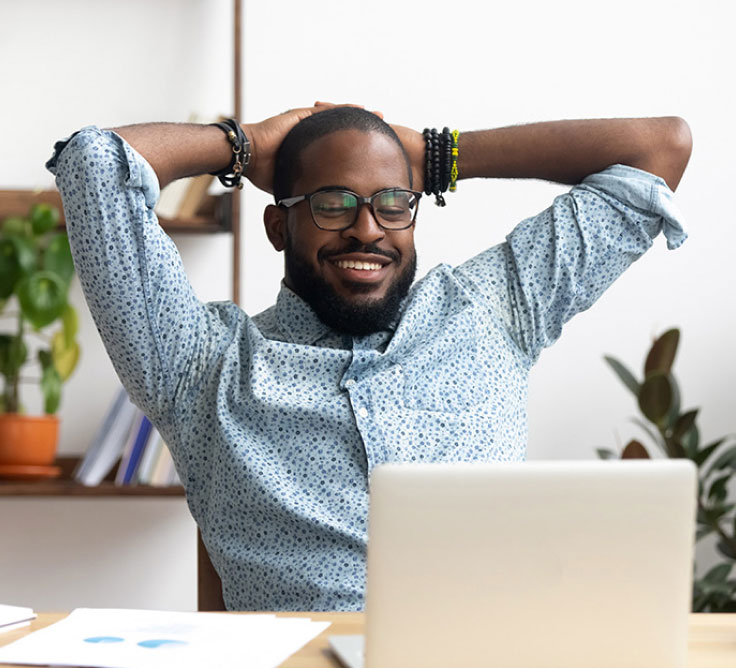 In 2021, we saw double-digit growth in the number of business customers using AddressComplete™ – our real-time international address verification solution. It's a quicker and easier way to enter address information when finalizing purchases – which is good for online shoppers and retailers.
We enhanced our online virtual assistant, whose quick, reliable support saves customers a call to customer service. In 2021, our virtual assistant handled approximately four million online conversations.
We improved our digital channels even more to reduce customer irritants and simplify the user experience online, including with Shipping Manager for consumers and business customers, and our Request-a-pickup tool for commercial customers.