Altitude Sports is conscious of every step its customers take. Whether those customers are exploring rugged terrain in remote corners of Canada, or seeking out eco-friendly shipping options when shopping online, the Montreal-based brand wants to make sustainable choices easy.
We're more than just a destination for quality gear; we've made a commitment to a sustainable future. We believe that in every choice, we can offer our customers options that empower them to make a positive impact on the world.
Carefully curating an ecommerce community
Altitude Sports is a leading online retailer of high-end technical apparel, outerwear, footwear and gear. Whether used for city living or the great outdoors, its products meet the fashion demands of its urban customers and stand up to the elements of Canada's extreme weather.
With more than 90,000 products and 400 Canadian and global brands, the company has been growing fast since 2011, when it decided to focus its energy on ecommerce. In 2019, Altitude Sports closed the last of its last brick-and-mortar stores and transformed into a pure play ecommerce retailer.
Despite the infinite possibilities of a digital storefront, Altitude Sports remains focused on partnering only with brands that mirror its sustainable, ethical and responsible approach to ecommerce.
"Our goal is not to have 10,000 brands on our website," Guimond said. "We want to remain in a certain niche, a place where customers know they are getting something at this intersection of fashionable and durable. We choose our brands and products carefully."
Exceeding consumer expectations
Shoppers come to Altitude Sports for a variety of products, but they all want the same thing – information.
"Shoppers are more and more careful about what they buy," Guimond said. "They are raising the bar on what is required of companies every day. Twenty years ago, you could get by with a picture, a price and a short paragraph about the item on your website. That won't pass today.
"People want to know what they are buying – not just that it's just a nice colour and a nice brand, but they want to understand what is behind it: what is it made of, where does it come from, how durable is it and how it is shipped to them."
Check for yourself. Go to altitude-sports.com and pick a product – any product. It doesn't matter what you pick, as each item carried offers a robust description of the product.
"A lot of time and effort go into these details," Guimond explained, noting that the team will go to the ends of the earth meeting with the brands they carry to get the details they know shoppers will be looking for.
Shoppers can put that information to work as they browse the site. The search allows users to filter products by numerous categories, including materials, insulation type, eco-friendly markers like fair trade, organic or responsible down.
"Our filters let shoppers filter down to what matters most to them, not to us," Guimond said. "The more filters we offer – and we're adding new ones all the time – the more transparent an experience we can provide."
Altitude Sports speaks to its customers regularly, through social media and blogs, on topics ranging from how to choose the perfect jacket to what you need for that upcoming camping trip to how to repair items.
But Altitude Sport doesn't limit its information to brands and products, in fact, that's only where the conversation with shoppers starts.
Seeking sustainable shipping solutions
Opportunities to become more sustainable don't end the moment shoppers press 'buy.'
"A lot of our emissions are around transportation and shipping," Guimond said. "So, shipping has been a topic on our minds for many years. Where can we do better with shipping items? Is there a way to make shipping greener? These are big questions for us."
More than 2 in 5 Canadian online shoppers are actively trying to reduce the environmental impact of their online shopping habits, including large numbers of Millennials (44%) and Gen Z (42%).1 That's putting incredible pressure on companies.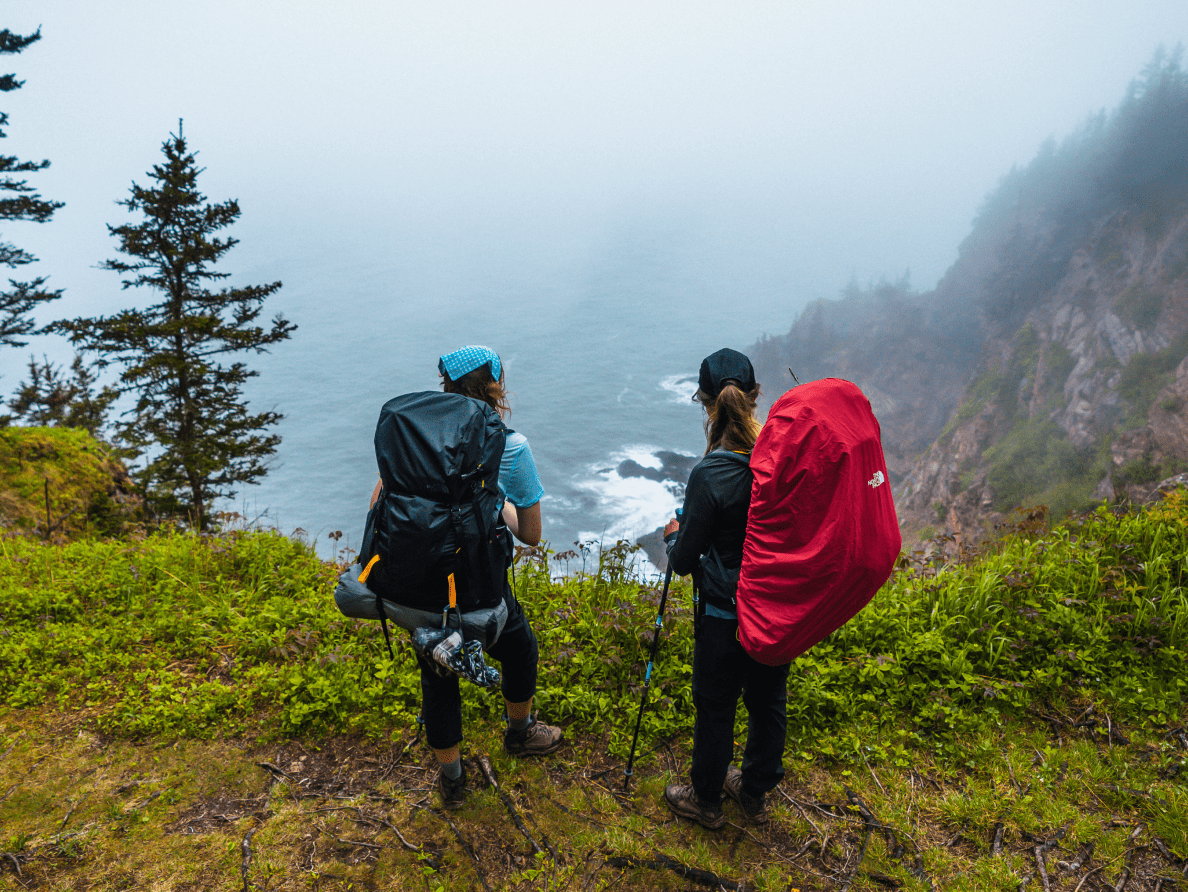 Altitude Sports understands those numbers and has made numerous changes in its packaging and shipping practices to offer the most sustainable experience possible, including:
Moving to 100% recycled and 100% recyclable plastic envelopes to ship 800,000 packages annually.
Replacing plastic packing tape with recycled and recyclable tape, avoiding the use of more than 5,000 rolls of plastic tape annually.
Shredding boxes sent by suppliers, then using that shredded cardboard as filler in outgoing shipments.
"We have direct influence over the actual packages. That's really where we felt we could have the most influence to promote change," Guimond explained.
While these steps have helped, the acceleration came when Altitude Sports looked at carbon-neutral solutions to move its hundreds of thousands of packages.
"Carbon-neutral shipping isn't an expectation for every shopper – yet. But it is coming as shoppers become increasingly aware of their environmental footprint," Guimond said, noting that nearly half of Canadians online shoppers (45%) would select the most environmentally sustainable shipping method offered.2
"Until that day, carbon-neutral shipping is still an important offering for brands. It's not super common right now, but it will be very soon."
Partnering for a sustainable ecommerce future
Altitude Sports has been as diligent about selecting delivery partners as it has been selecting brands to carry.
Locally, Altitude Sports collaborated with a green transportation company, to deliver more than 110,000 parcels around the city via e-bike and electric vehicles – avoiding approximately 45 tons of greenhouse gas emissions in 2023 alone.
When it came to a nationwide solution, however, Altitude Sports turned to Canada Post.
"Canada Post is serious about its roadmap forward and that's something we can get behind," Guimond said. "They have the size, the reach and have made the commitment. That's what is exciting to us."
Canada Post set a goal of net-zero greenhouse gas emissions by 2050. Announced in June 2022, the plan includes converting to a fully electric vehicle fleet, retrofitting buildings, building net-zero carbon buildings and sourcing renewable energy for operations. In April 2023, the company announced that all ground shipments in Canada would be carbon-neutral through the purchase of high-quality carbon offsets.
"We knew there was a better way, a more efficient way to ship across the country. That's what Canada Post can deliver. It is not just a matter of being a big carrier, but also about having the vision," Guimond said. "Being front and centre with their values means something. Carbon-neutral speaks to the desire of Canadians and what they have come to expect from Canada Post."
For Altitude Sports, nationwide carbon-neutral shipping was exactly the piece it needed to add.
"For us, carbon-neutral is a big, important step, wherever we're shipping across the country or across the city, from first mile to last mile, it all matters to us," Guimond said. "Carbon-neutral shipping accelerates the journey toward sustainability for ecommerce. The fact that Canada Post lets us reach every city across Canada in a carbon-neutral way is incredible."
Take your business to new heights
Whether you're just beginning your climb or looking to scale new peaks with your business, our Canada Post ecommerce experts can help.
Let's chat
Sources
1 SMM Thought Leadership: Understanding the impact of direct mail inside Canadian homes, Canada Post, February 2023.
2 Canada Post's 2023 eShopper Survey conducted by Phase 5 Consulting Group, May 2023.