Founded in 2008, DAVIDsTEA has grown from a single store on Queen Street in Toronto into the country's largest specialty tea boutique with 18 locations nationwide, thousands of retail outlets across North America and a vibrant ecommerce site.
The Montréal-based brand takes pride in "democratizing the world of tea" – removing the perception of stuffiness sometimes associated with tea and replacing it with a friendly environment of discovery.
"We have always wanted to make tea accessible – nobody should ever feel excluded," said Sarah Segal, CEO and Chief Brand Officer. "We are here to shake up the world. We like to say that we're not your grandmother's tea shop. We're here to break the rules."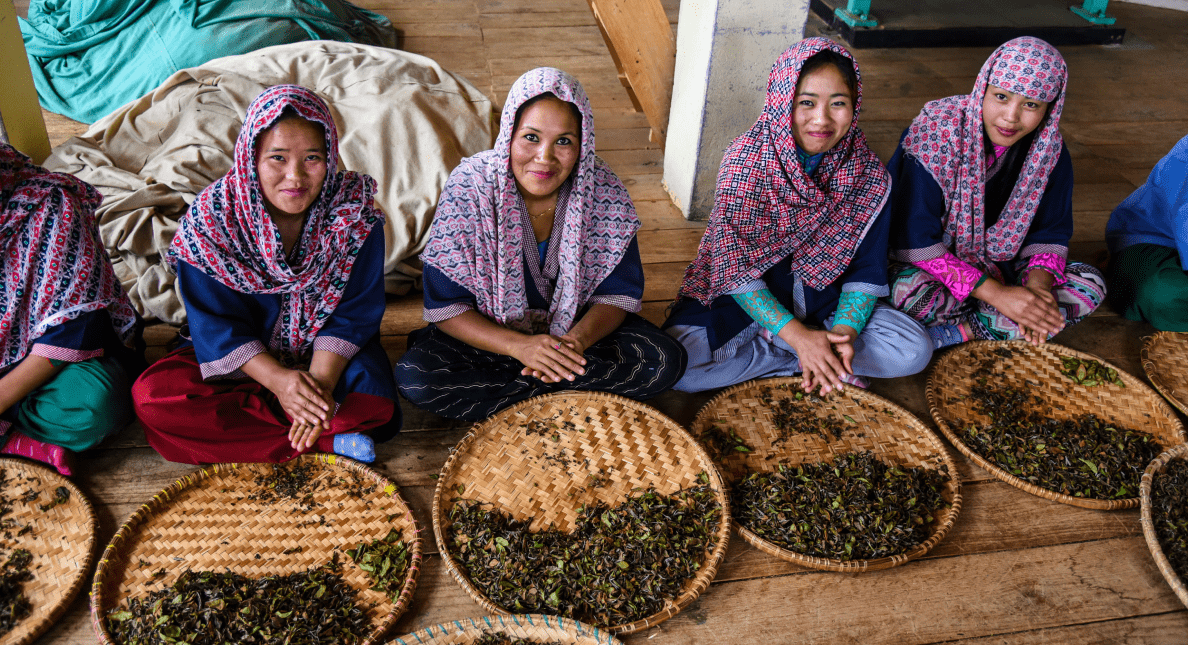 Part of breaking the rules has involved rewriting them – especially when it comes to sustainability.
From the start, DAVIDsTEA has set itself apart with a commitment to environmental and social causes that align with its business. From the in-store experience to tea gardens around the world, the company prides itself on doing what's right for the business, its customers and the planet.
It's not always the scale of your impact. We would always like to do more. But our success is measured in making sure what we do touch is meaningful.
Stronger together
For DAVIDsTEA, that journey toward sustainability began in-store.
Starting with allowing customers to bring their own canisters, to offering a free tea if customers brought in their own mug, the company has pioneered numerous solutions that continue to this day – from compostable and recyclable packaging; to samples on web orders shipped in entirely plastic-free and biodegradable material packages with vegetable-based inks and water-based glue; to compostable mailers replacing boxes with excess packing material for smaller, non-breakable orders.
Even its famed silver bags are recyclable.
While impressive steps, DAVIDsTEA wanted to have a larger impact outside its own stores. The company knew its industry had a larger responsibility, especially when it came to ethical and sustainable tea sourcing.
"Throughout the years, we've built great relationships and trust with our suppliers," explained Nadia de la Vega, Director, Tea Sustainability and Content.
"From the start, we have been open about what ethical sourcing means for us. We've always had robust supplier guidelines, but those have become more entrenched in the last few years as we've become involved in the Ethical Tea Partnership."
The Ethical Tea Partnership is a membership organization working with tea companies, development organizations and governments to improve the lives of tea workers, farmers and the environment. With the support of its 50 members, including the biggest multinational companies in the tea sector, the organization has worked with more than one million people in team communities around the world.
"Tea history has been riddled with racism and wars and inequalities, and that's not just the past, but it's also its present. That's why it's important the industry bands together to help address these issues," de la Vega continued. "Oftentimes, we're working with our competitors, but in this space, it doesn't matter that we're competitors – it matters that we're all working for the benefit of the tea community."
Enjoy this article? Explore Ecommerce Insider magazine for more insights, tips and articles like this.
Download the magazine
"Shared ideas and shared values are important for us. To be part of organizations like the Ethical Tea Partnership or the Tea and Herbal Association of Canada gives us a voice. That's been empowering for us as a company. We don't exist alone. We can't create change alone. Some of our impact projects have great impacts, but fundamentally, if you don't take part in those bigger conversations, you're at a disadvantage. We've always taken it from a DAVIDsTEA perspective, but now we're trying to take that global."
Building up communities
Community is at the heart of DAVIDsTEA. The company has donated more than 1.3 million cups of tea to frontline workers since the start of the COVID-19 pandemic. It partnered with Tea Horse, a woman-led Indigenous artisanal tea company, to raise funds for the David Suzuki Institute to support Indigenous communities through the Reconciling Ways of Knowing program.
And then there are its water programs.
"A cup of tea is roughly 99% water – so it's an important part of the job to protect water resources whenever possible. Without water, there's no life. Without water, there are no plants. Without water, there's no tea. Water has always been a big part of DAVIDsTEA," Segal said.
In November 2020, the company launched the DAVIDsTEA Impact Fund, which contributes to local and global initiatives. Among those was a clean water project with Jun Chiyabari Tea Garden in Nepal, designed to provide four government schools with drinking water, impacting the lives of more than 3,200 students, teachers and staff where the company sources its Organic Nepal Black tea.
"The community that provides us with the tea that we love was worried about their kids not having potable water at their school. That compelled us to act," de la Vega said. "This wasn't a campaign; this was about a long-term project that was developed with the local community."
Water sustainability and stewardship will continue to be a priority for the company going forward, with plans to help improve water quality and access across Canada and abroad by partnering with local non-governmental organizations.
"We have a natural product. We have a product that comes from the Earth. It's a beautiful product in itself – tied to the planet around us. You cannot look at it in isolation. If you do, you don't understand the full cost of goods," Segal said. "From an environmental perspective, sustainability can sometimes be a little more distant for other industries, but we have a product that people consume. So, the cleanliness, the safety, the beauty of it is part of the experience. Us investing in that should not be an option."
Connecting with modern shoppers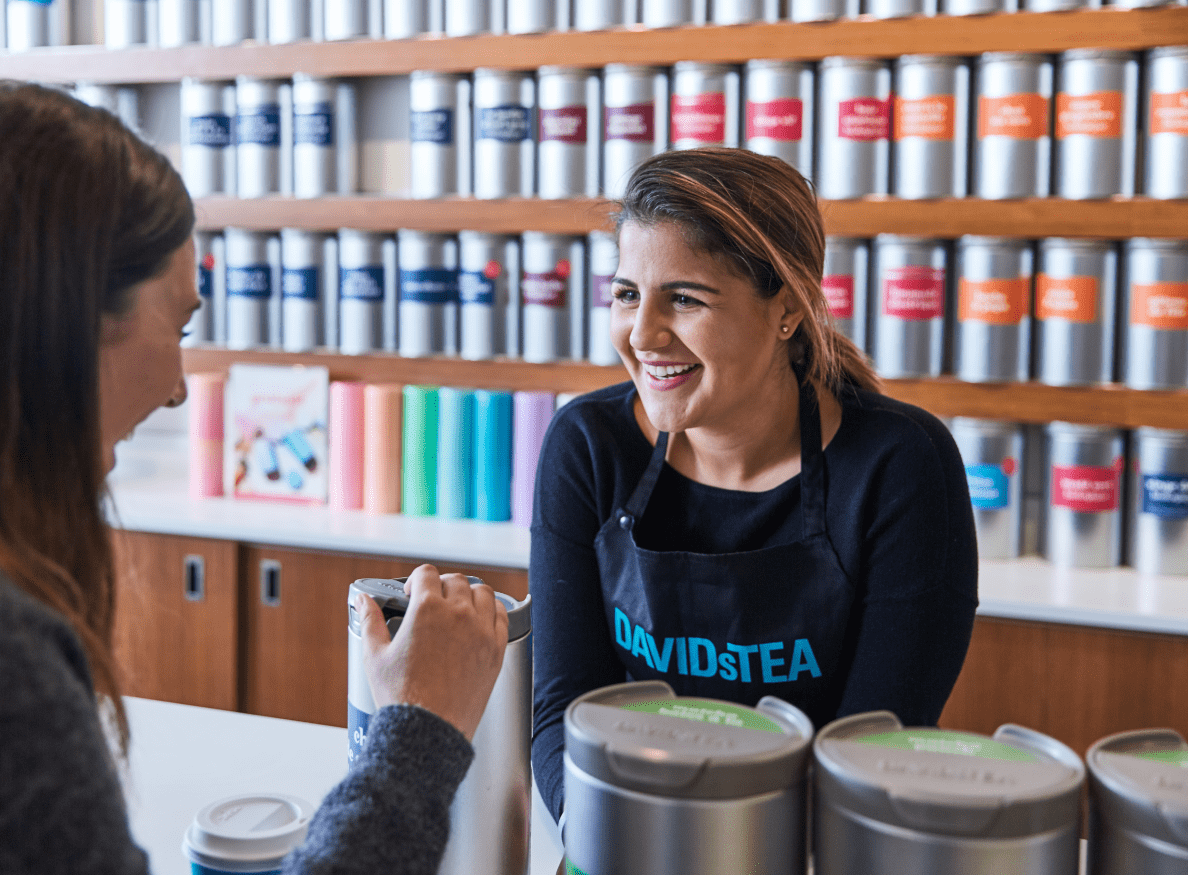 Today, Canadians are paying close attention to brands' social and environmental sustainability efforts, including shoppers demanding brands treat employees well (58%), operate their business (53%) and source product (47%) ethically, support the communities they operate in (43%) and back social causes (36%).
It's a challenge, Segal said, that the brand welcomes.
"Business and sustainability are not separate. It is one conversation," she explained. "A sustainable product is our business model. Customers expect businesses to have a high-quality product and sustainability is table stakes in making a high-quality product today."
The above numbers cut across generations. But drill down into the next generation of shoppers – that's when the trends come into even sharper focus. Among Gen Z, for instance, nearly half of shoppers are paying attention to how the brands they affiliate with are impacting society broadly (41%) and will stop shopping with a brand that is negatively impacting the environment or society (47%).
That doesn't worry the DAVIDsTEA team who realize sustainability is a journey, not a destination.
"We know we won't see immediate results for all of our efforts. This isn't a promotion or sale. This isn't like financials that are tracked quarter to quarter. Sustainability is a long-term strategy. It is not a fast train, but we're going to get there," de la Vega said. "Knowing that we're doing the right thing helps."
Key Takeaways
Working with partners that share the same values allows companies to combine their knowledge and expertise to address the issues that really matter.
By avoiding excessive or wasteful packaging, you're making a statement to your shoppers about your brand's commitment and what your business values.
Every business, big or small, has the power to make a positive impact in their communities and better the lives of people and the planet.
Take your ecommerce business to new heights
Talk to an ecommerce expert from Canada Post.
Let's chat
Sources
1 Canada Post's 2022 eShopper Survey conducted by Phase 5 Consulting Group, May 2022.