As Export Development Canada's (EDC's) global trade director for the retail space, I've witnessed the growth of online sales, especially within the United States. Today, online e-commerce sales in the U.S. exceeds all of Canada's retail sales combined. From 2017 to 2022, they're expected to nearly double.1
Entering new markets, like the U.S., presents great opportunities for your business. The size of the market, relative ease of entry, and close proximity to Canada makes the U.S. an appealing target for a Canadian business that is looking to expand.
Despite this, accessing America's bustling e-commerce economy isn't without challenges. Understanding the obstacles in your way can help you address them in advance, setting your business up for successful expansion.
Look beyond the hype and do your research
While e-commerce continues to be the most dominant selling model, selling products online comes with advantages and disadvantages.
As you start planning your market entry, you'll need to think about your product offering. What is it that is unique? What does your product offer to a new market's consumers that they can't already get? What is the benefit? Do you have the resources to expand? How will you finance your growth? How will you adapt your website, your sales channels, and be ready for an influx of international customers?
As you think through the details of your approach to entering U.S. markets, consider some thought starters to help you access available opportunities and avoid common pitfalls to international sales:
Pros and cons of U.S. market expansion
Canadians and Americans are relatively similar

Pros

Like Canadians, Americans are extremely savvy online shoppers. They want it all: great brands, low prices and fast delivery. We also share a common language and similar consumer tastes.

The ease of entrance to American markets makes southern expansion exciting for Canadian e-commerce businesses, however, this same ease makes competition fierce. Brands from all over compete in American markets to get their share of the American consumer's wallet.

Fortunately, the American e-commerce economy is a big one.

Cons

If your target market already has access to products similar to yours, there's no real motivation for its consumers to purchase your products, unless they're different or customized in some way that you can define and promote. Once you add in shipping fees, international insurance, exchange fees, and general overhead, your products will cost more than comparable domestic offerings.

If you're going to sell something that's already available, you need to highlight differences that might inspire consumers to choose your product over others. Think about the needs, wants and expectations of your customers – and emphasize your product's edge or advantages loudly and often in your communications, social media and website.

Consider leveraging influencers to help raise awareness. Influencers tend to have followers in a specific niche that they engage with on a regular basis. It's common for businesses to offer free samples to influential websites, or online personalities in the U.S., to encourage them to try a product and share a review with their followers.

Enjoy a deep dive into the costs and benefits of international e-commerce with EDC's webinar.

Watch on demand

Technology is a key market driver

Pros

Today, global consumers, on average, use smartphones for at least six types of activities per day2 – and this is likely to increase in the future.

Technological changes have revolutionized how consumers connect to the internet and what they do online. Online shopping has become a major part of consumers' lives, particularly in developed markets with high internet penetration rates like the U.S.

Cons

Technology makes markets more accessible to businesses, but it also makes purchases more accessible to consumers. Like "on-demand" content from Netflix, consumers expect instant access to their products after purchase.

Retailers in the U.S. have responded by offering faster and faster delivery times at lower cost. Many offer at least one free shipping option, and some offer same-day delivery for select items at an additional cost.

Competition is fierce. While many international shoppers are willing to wait longer to receive their goods, fast delivery, transparency on shipping times and costs (including duties) and seamless returns are imperative – especially if you're selling perishable goods, seasonal products or other time-sensitive items.

Some brands have responded to on-demand expectations by offering consumers the ability to customize products online. For example, NIKEiD allows consumers to design their own shoes and accessories, delivering the final product in three to five weeks. Customers are willing to wait longer for products that aren't available anywhere else.

Online marketplaces expand reach

Pros

Some 67 per cent of consumers' product searches originate within a retailer or marketplace app or website, compared to only 15 per cent originating on a search engine.3 Being part of an online marketplace provides instant access to huge volumes of traffic. Most online marketplaces provide fulfillment services that take the headache out of storage, picking, packing, shipping and returns. Selling through a marketplace like eBay or Amazon allows you to avoid upfront investment for e-commerce infrastructure.

With over 100 online marketplaces globally, you have many options, and you're not limited to choosing just one. With all this choice, it's important for you to determine which channels make the most sense for your business.

Cons

Online marketplaces are bustling hubs of potential customers, as well as competing businesses. Your brand can get lost in all the noise, and additional fees disadvantage your brand. With so many online sellers, it's critical that you set your brand apart from the competition with effective messaging. Selling a unique product becomes even more important as you explore different marketplaces.

While you can sell cross-border completely through your own website, you may choose to offer a portion of your product line through a marketplace. Think about selling some of your top-performing products first. It's okay to start small as you feel out the potential market.
Tips for your business
There's no one-size-fits-all guide to expanding a Canadian e-commerce business into American markets. General advice helps you plan and get started, but nothing compares to the help of an experienced expert.
Want to learn more about entering the U.S. market?
The EDC Export Help Hub is the free resource where you can access insights about the U.S. and European Union markets. Get quick, easy access to questions and answers curated by EDC experts, available online, anytime.
Sources:
1 Tradecommissioner.gc.ca. E-commerce Guide to the United States, 2018.
2 Euromonitor.com. Connected Consumers: 'Can do' Versus 'Should do' Thinking, December 4, 2017.
3 UPS.com. 2017 Pulse of the Online Shopper, Volume 1, 2017.
Enjoy a partnership that delivers success.
Contact a Canada Post representative to understand how your business can leverage our e-commerce expertise.
Contact an expert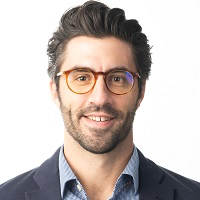 Bryan is focused on leveraging EDC's international network to help Canadian merchandise and retail technology companies deliver on their global growth objectives.Read more by Bryan Sirois