Tales of Triumph finalists in the Breakthrough Marketing category discuss what it takes to create a community of passionate customers.
Necessity is the mother of invention, as the saying goes. For many Canadian small businesses, recent times have given them multiple opportunities to reinvent their approach to advertising and marketing. Plant Gather, Prairie Soap Shack and Watergirl Quilt Co. are three homegrown small businesses that are successfully building communities of loyal customers and fans. What can you learn from these small, but mighty, marketers?
Plant Gather: Growing a community of brand ambassadors
Founded shortly after the onset of the pandemic, Plant Gather of Richmond, British Columbia, is a family-proud business that sells rare tropical houseplants from coast to coast. "In a period of social isolation, plants have served a valuable therapeutic function for many experiencing stress," says founder Melissa Donnett.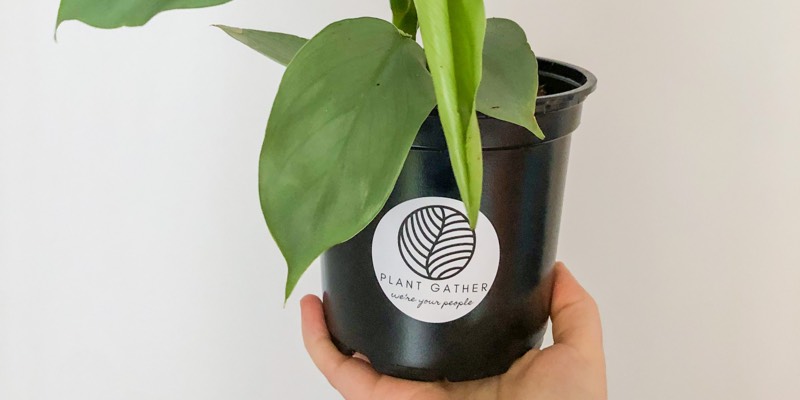 Plant Gather may be a small business, but even marketing powerhouses can draw inspiration from its innovative, multi-channel approach to connecting with communities of consumers.
The company's strategy includes lots of social media, such as daily posts, ads, online plant-growing lessons and contests on Instagram and Facebook. Direct mail pieces invite customers to post videos of themselves unboxing their new plants.
Creating a legion of brand ambassadors from their satisfied customers has been a goal from day one. According to Jennifer, Plant Gather's other co-founder, "Our ambassadors have been tremendous, creating instructional videos, offers and contests. We truly could not have done it without them."
All of this contributes to Plant Gather's growing marketing ecosystem while enriching the lives of customers and team alike with a literal breath of fresh air!
Read about how to create a functional brand awareness strategy for your small business.
Read our blog
Prairie Soap Shack: Enhancing customer engagement with inspiring marketing communications
Prairie Soap Shack of Elnora, Alberta, takes inspiration from the past and the plants of the prairies to create innovative all-natural skin and body care products. Founder Jess Mose is the consummate owner-marketer, taking inspiration wherever she can find it.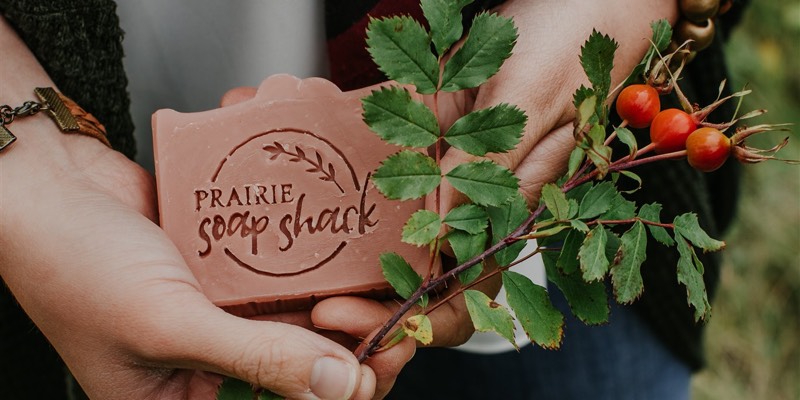 "I have joined a few online communities for small businesses in Canada, and I learned an important tactic to market through social media and online is to show the whole process of my business and behind the scenes."
She is active on Instagram and Facebook and writes a blog to help create conversations and broaden her community of loyalists. These are complemented by regular email marketing campaigns.
Video has been key to customer engagement. "I make my own products, so I create fun videos showing me pouring soap, and telling stories. People want to see the maker and what goes into the products they are ordering online."
High-quality photography is important because customers are making purchasing decisions on how products look on social media and websites.


Prairie Soap Shack has generated tremendous buzz since its launch. Jess's passion project has been featured in Prairie Living, House & Garden, TrailblazHer, Vanity Fair and Vogue.
"I feel people are really connecting with my brand. They tell me they are 'lifetime customers' and that they are sharing my products with their family and friends!"
Watergirl Quilt Co.: Stitching together a community and building customer loyalty
Watergirl Quilt Co. is an online and brick-and-mortar business located along the St. Lawrence River, in Eastern Ontario. Its reputation – and revenue – has grown exponentially and now includes quilters from around the world.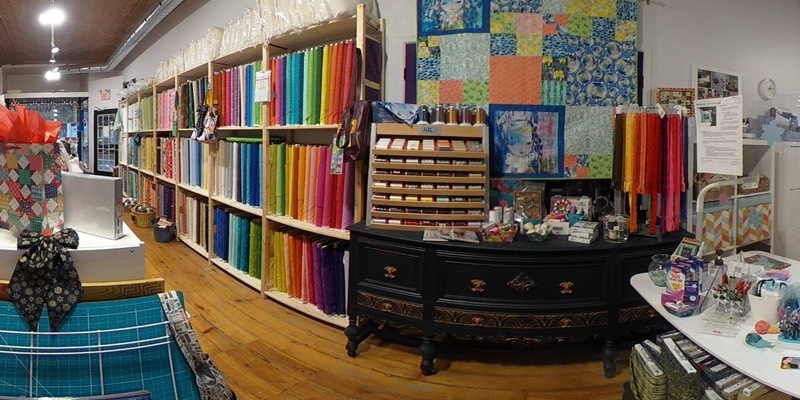 Owner Michelle Peters started the business to "ignite creativity, educate and support a diverse group of quilters by providing high-quality products, workshops, tutorials and expert advice from our passionate and fun team."
The business was launched during the first wave of lockdowns in Ontario. "Our original marketing plan was to be a vendor at all the local quilt shows. Unfortunately, all of the events were cancelled."
Her solution was to immediately create daily Facebook live videos to generate leads. Michelle demonstrates products, quilting techniques and encourages viewers to join the private Facebook group to create a community of quilters, sharing ideas and learning together.
Many quilters had never shopped online before the pandemic because purchasing fabric is a very tactile experience.
"To reduce our customers' resistance to purchasing fabric online, we innovated and created virtual shop tours and video shopping appointments. We also developed a landing page where customers could request a free swatch packet of our fabrics, to make their online shopping experience less stressful."
Quilters are kept engaged through regular social media posts, polls, surveys and contests. "We get lots of word-of-mouth referrals because quilters LOVE to share when they have found a great quilt shop."
Creating a welcoming and inclusive brand has paid off big time. "Within the first nine months, our online sales had quadrupled."
Building a community of fans around your small business can be a competitive advantage. Your tactics may differ from those used by our three finalists, but the goal will likely be the same: Customers and potential customers who feel engaged, heard and appreciated, so they'll keep coming back over and over again.
Continue learning about small businesses like yours.
Discover more about the finalists and winners of our Tales of Triumph Contest.
Read their stories