As an Algerian refugee who fled from civil war, Canada was a beacon of hope for Sihem Benali.
In 2003, she left Algeria to embark on a new life with her sister in Montreal, far from the destruction which ravaged her homeland.
Benali made good use of her French and Arabic language skills in her adoptive country, working in the travel and banking sectors. But in 2012, her comfortable Canadian life took an unexpected turn.
"I was 32 years old and working at my dream job at a bank in Ottawa." Benali said. "The company decided to relocate to New Brunswick and 200 people were laid off, including me. At that moment, I was determined I would start my own business."
Many new Canadians like Benali display an entrepreneurial drive.
Realizing a dream
Benali had not set a small task for herself. "On top of the risks of starting a business, it was a difficult economic time in Canada," she says. "But it was now or never. I knew if I started a new job, my business venture would never happen."
One of the first challenges Benali faced was a lack of support for her endeavour. "My friends and family thought I was cuckoo and that I should get another job rather than start a business," she said. "I knew it was because they were worried for me, but I knew I had to try."
Next was a plight which is all-too familiar to budding entrepreneurs: securing financing. "The only money I had was my RSP [Retirement Savings Plan]," Benali said. "When I said I was cashing some of it out to fund a startup, people thought I was doubly crazy. But that is what I did and I haven't looked back."
Benali's business, Biosecrets, was born from her cultural attachment to Moroccan argan oil, a highly-valued nutritive and anti-aging treatment she has long used on her own hair, nails, and skin. Rich in antioxidants, it also contains omega-6 (linoleic acid) and omega-9 (oleic acid).
Pitch perfect
Biosecrets started small. "I spoke to friends and family and approached local health food stores in Ottawa," Benali said. "At the time, my English was not very good, so pitching to sell my product was another big challenge."
Over time, Benali's persistence paid off, as did her sales pitch. She explained how, just like olive oil, not all argan oil is created equal, and the 100% natural and certified organic oil she imports is a superior product.
"I also talked about how sales of the product help empower Berber women in Morocco, a very male-dominated region of the world, by providing jobs, fair salaries, education, and literacy programs," she said. "I came to Canada and became an independent woman. That means so much to me. Now I want to give back to the women left behind."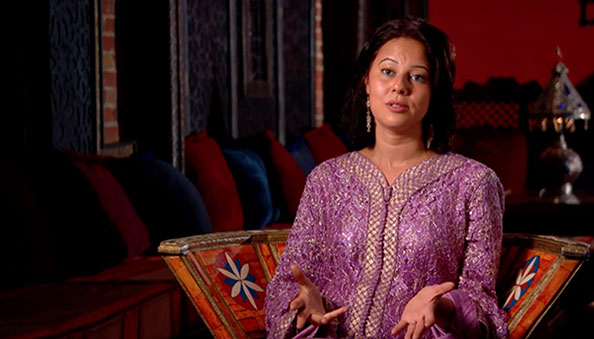 Benali got her big break in 2014 when TV producers noticed her growing business at a trade show and offered her the chance to appear on the program Dragons' Den. The Dragons liked both her product and her pitch, and made competing offers. "It was the Canadian dream come true," said Benali.
The national TV coverage generated additional exposure, and Biosecrets is now sold in approximately 300 stores across the country.
"I was overwhelmed and proud when I first saw my products on store shelves in British Columbia," Benali said. "It was a very rewarding experience."
Growth beyond borders
After establishing Biosecrets in brick-and-mortar stores, Benali turned her attention to online sales. Her entry into e-commerce has proven successful, with 25% of Biosecrets' annual sales now coming from online orders.
With her business booming in Canada, Benali has set her sights on expansion outside the country. "It is certainly something I am considering," she says. "The U.S. has the potential for 10 times the Canadian sales volume, but I really have to be sure I'm ready for that."
With Benali's determination and perseverance, her venture grew from an idea to a successful business. Her bold entrepreneurial spirit will be a force to be reckoned with when she sets her sights on taking Biosecrets to the next level.
Find out how our Solutions for Small BusinessTM program can help get your new business up and running.
Learn more