Poshmark Canada has built a thriving secondhand community based on three words – sustainable, simple, social. This new approach to the circular economy is inspiring people to think differently about how they sell, shop and ship.
"At the heart of our success lies those three 'S's," Maria Morales, General Manager, explained. "When we make decisions about features to add or partners to bring in, those are the words we always fall back on. Are potential partners these things?
She continued, "We carefully choose partners who share our commitment to sustainability, empowering our community to seamlessly integrate eco-friendly habits into their lives. We want to show that style and sustainability can go hand in hand, allowing everyone to make a positive impact."
Reimagining online shopping
First launched in the United States in 2011, Poshmark is an online social marketplace for new and secondhand styles for women, men, kids, pets and home. Through its website and app, the company gives shoppers the option to buy and sell from each other, refreshing personal wardrobes without creating the demand for new garments.
"Our sellers and buyers – our 'Poshers' – are giving a second, a third, maybe even a fourth life to items that already exist, keeping them in circulation for as long as possible," Morales said.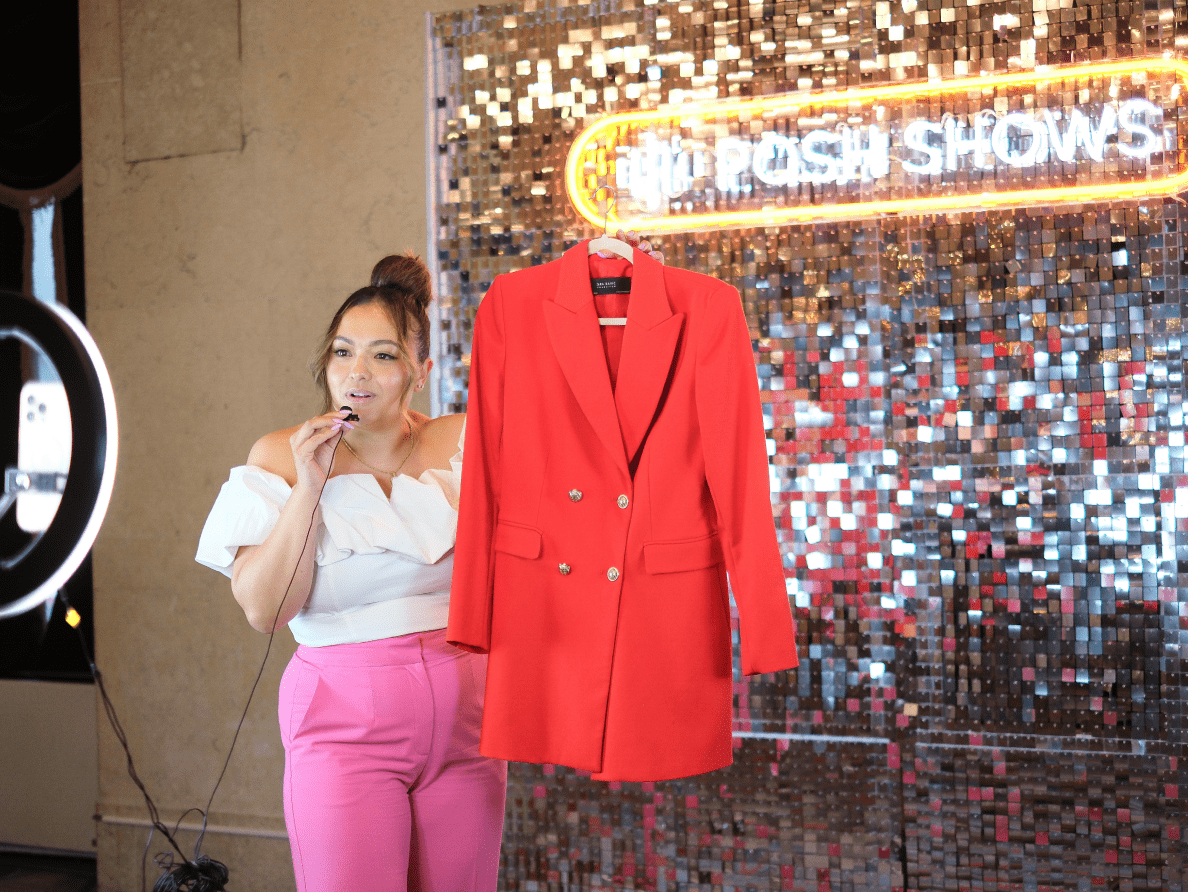 To date, Poshmark has grown into a global community of more than 100 million registered users, ranging from first-time Poshers to self-made entrepreneurs. In Canada alone, over 6 million people from every province and territory have listed, sold and bought from one another since launching in 2019.
Each transaction that Poshmark facilitates feeds into the circular economy, a key aspect of the brand.
Our goal has always been to reimagine the future of shopping by putting sustainability, circularity, and human connection at the heart of everything that we do. We want to make it as easy as possible for anyone, the everyday person, to choose circularity. We want people to know they don't have to sacrifice style or adjust their shopping needs in order to live in a more sustainable way.
Changing attitudes
Secondhand wasn't always the first thought for shoppers.
"You didn't want to tell anyone. The notion of buying something from someone else was still new when we started in 2011, especially buying it on a phone," Morales said. "Over the years, however, I have seen the lightbulbs go off. People have started to reconsider – moving from 'No way!' to 'This is OK.' to 'I'm proud to wear something I bought 70% off from another human being.'"
By 2019, when Poshmark launched in Canada, sustainability was top of mind for many.
"Sustainability has been our core from day one. It's a concept inherently built into the platform," Morales said.
Still today, the company regularly educates buyers and sellers alike, often pushing out 'Posh Tips' to help them "make their poshing experience even more eco-conscious." Those tips include everything from encouraging sellers to use recycled boxes, to save and reuse tissue paper for packing, even to use scraps of paper to write thank-you notes instead of buying new.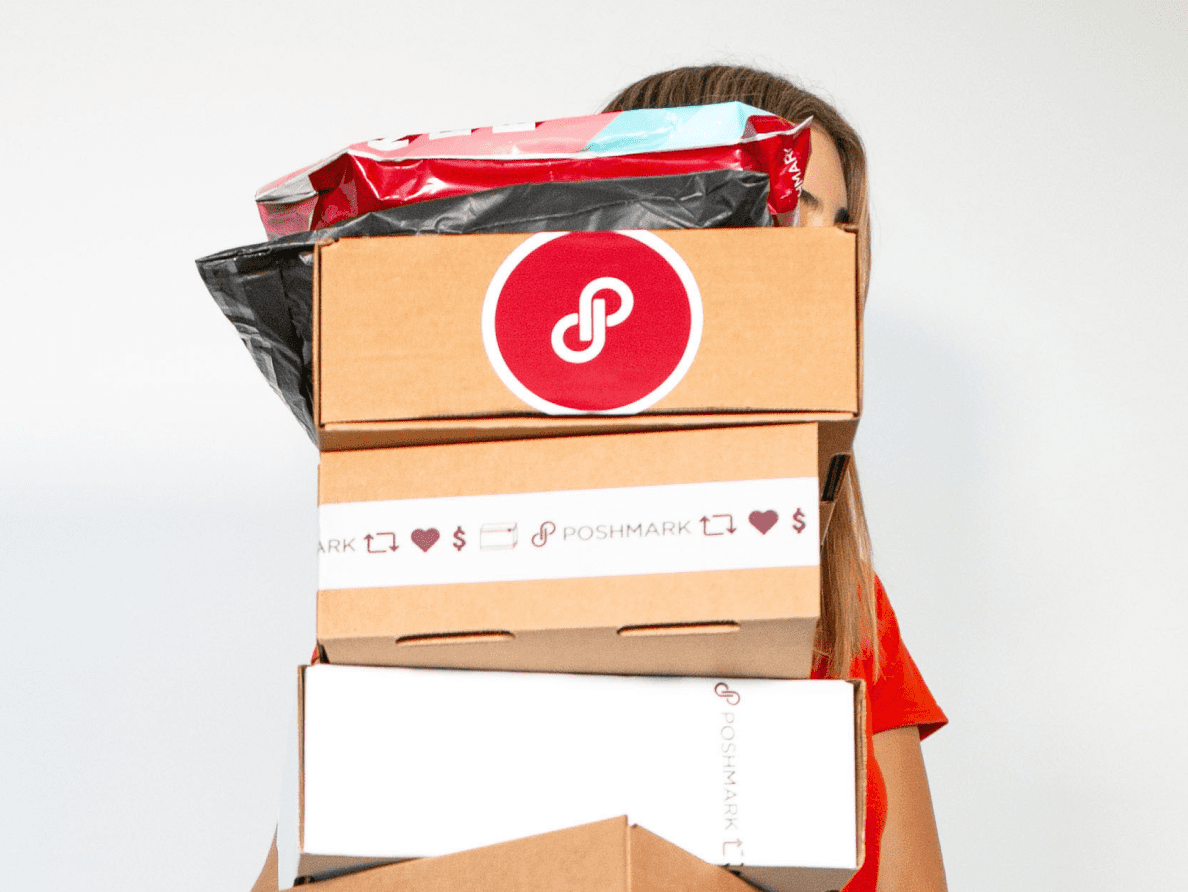 The messages are resonating with many, particularly among Gen Z and Millennial Poshers who have embraced the benefits of the circular economy and their ability to impact change through their everyday actions.
Growing up in an age of social media has made them hyperaware of what's going on seemingly everywhere at every moment. This has played a key role in shaping their global consciousness and given rise to a keen awareness of the sustainability efforts of companies and the impacts of their actions.
The majority of both Gen Z (51%) and Millennials (52%) say they believe individuals need to do more for sustainability and climate change. When it comes to actively trying to reduce the environmental impact of their online shopping habits, Gen Z (42%) and Millennials (44%) are again at the forefront.
Morales continued, "We've seen secondhand grow astronomically in the last decade led by younger generations that are aligned with the belief that the future of shopping is social and sustainable."
Shipping to a sustainable future
Part of maintaining a sustainable shopping experience is working with partners that not only share the same commitments but also offer something that elevates the entire experience.
"Our community is our business. We know they take pride in saying something they have is vintage or that they bought it secondhand. They not only want to show that they have unique tastes, but also that they're part of this broader movement toward conscious consumption. As a result, they want to support brands that align with their values and engage in ethical business practices," Morales said.
"So, when we choose a partner, it's important to make sure their values are aligned with ours."
For example, Poshmark partnered with veritree, an organization that connects businesses with verified tree-planting projects to restore our planet. During the campaign, Poshmark committed to planting a tree for every item listed, and, together, the community planted more than 55,000 new trees in Canada.
When it came to selecting a shipping partner, the choice was clear.
"It's exciting to work with partners like Canada Post that are naturally helping further the circularity aspect of things," Morales said.
Canada Post set a goal of net-zero greenhouse gas emissions by 2050. Announced in June 2022, the plan includes converting to a fully electric vehicle fleet, retrofitting buildings, building net-zero carbon buildings, and sourcing renewable energy for operations. In April 2023, the company stated that all ground shipments in Canada will be carbon-neutral through the purchase of high-quality carbon offsets.
This was especially welcomed news among the Poshmark community.
As the exclusive carrier for Poshmark buyers and sellers, Canada Post's commitment to sustainable solutions means that all Poshmark shipments are now carbon-neutral.
"For us, and the impact we can have, this solution means so much," Morales said. "Shipping is a crucial part of our business. We always seek ways to try and understand how we can do better, how can we do more. The fact we now have a partner like Canada Post dedicated to lightening our footprint is key."
The circular economy revolution
When it comes to the circular economy, Poshmark Canada would be pleased to see a repeat of recent successes.
"Fast-forward five years, we hope to continue the growth of our community, continue to spread the message of circularity and also continue to diminish any kind of negative connotation of secondhand," Morales said.
Company research reveals that only one-third of people shop secondhand for gifts, yet 92% of people are open to receiving secondhand gifts.
"That gap shows a huge opportunity for consumers to not only support local Canadian sellers, but to also be a more sustainable gift-giver while saving money."
So last year, Poshmark Canada sponsored the first-ever global holiday dedicated to supporting second-hand sellers with Secondhand Sunday, an event falling on the Sunday between Black Friday and Cyber Monday.
In coming years, expect to see more of this kind of sustainable, simple and social solution, that Poshers love to brag about.
"Whether creating opportunities to connect with and support each other or providing them high-impact solutions like carbon-neutral shipping with Canada Post, we root everything we do for our buyers and sellers around the Three 'S's," Morales said. "It's just in our DNA."
Delivering sustainable business solutions
Canada Post can support your sustainability objectives with solutions, tools and resources to meet expectations of environmentally conscious consumers.
Let's chat
Sources
1 Statistics courtesy of: SMM Thought Leadership: Understanding the impact of direct mail inside Canadian homes, Canada Post, February 2023.