Candy Funhouse lives up to its name. The Ontario-based ecommerce brand sells unique, nostalgic candies from around the world. They bring it all together – the hard-to-find, the discontinued, the limited edition, the not-available-in-Canada.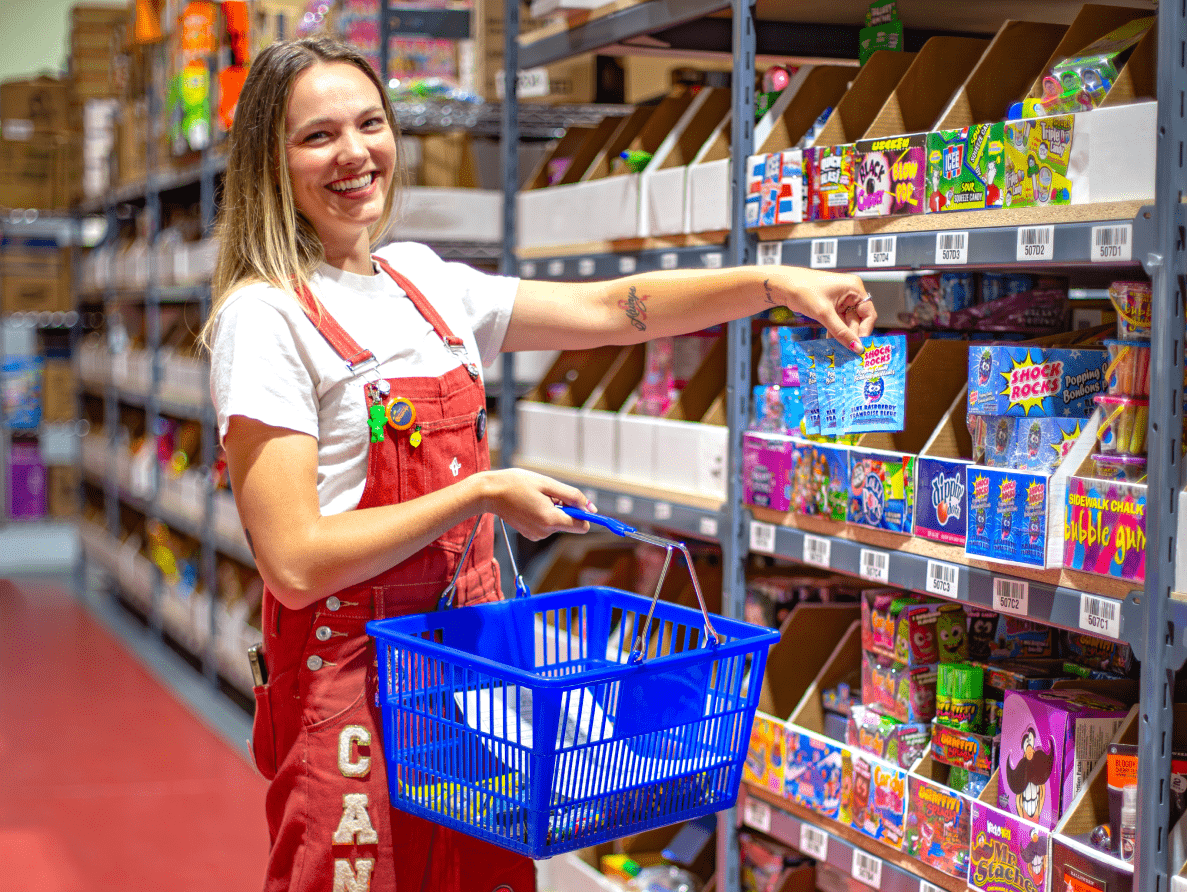 It all started out in Co-founder and COO Mo Hejazi's house. The company scaled quickly as an ecommerce brand, with Canada Post as its sole shipper, physically moving from cramped quarters to increasingly larger warehouse spaces. Today, it ships hundreds of orders daily to every corner of the country.
While Canada Post has delivered thousands of orders to Candy Funhouse customers, the most valuable delivery has come in the ways Canada Post has helped the ecommerce brand scale rapidly and successfully.
Get Ecommerce Insider magazine for success stories, insights and research from industry leaders.
Download the magazine
Shipping solutions for successful scaling
Successful scaling means getting orders out the door – quickly.
With Canady Funhouse on the Shopify platform, ShipStation allows the company, along with hundreds of other businesses, to seamlessly manage its ecommerce shipping and access discounted shipping rates for shipping labels with Canada Post. With ShipStation, the company can view real-time rates, bulk print labels, instantly update tracking to the selling channel, and send shipping confirmation emails that update in real-time.
Canada Post integrates so well with Shopify that at any given moment we can get a picture how many orders were fulfilled, how many were shipped, and how many orders have arrived at their location. At a macro level, we can see how things are moving. Given the thousands of orders we have moving at one time, we're not tracking orders on a micro level, unless there is an issue on the customer's end.

 
All of the company's orders are loaded onto ShipStation, removing the need to manually input customer order information, which the company did for 3 years, literally copying by hand the name, address and postal code for every order shipped. That added up to a lot of unnecessary hours and some cramped hands, Hejazi said.
"ShipStation is super convenient – everything runs much smoother because of it," said Mackenzie Bull, Candy Funhouse warehouse manager. "It's easy to navigate and helps save a ton of time by speeding up the processes involved in making the shipping labels, for example.
Bull continued, "With ShipStation, you can also choose the exact Canada Post service – Priority™, Xpresspost™, Expedited Parcel™ – you need to ensure customers receive their orders in the time frame they need it."
Hejazi noted numerous other benefits, as well, including end-to-end shipping support and an extensive network reach from urban hubs to hard-to-reach rural areas.
"Canada Post delivers the full package," he said.
Moving forward with Canada Post
Candy Funhouse's future looks, well, sweet.
Beyond eyeing larger warehouse facilities, one that may accommodate having its own dedicated Canada Post truck, the company continues its international push. The recent announcement involving their newest stakeholder, NBA All-Star Giannis Antetokounmpo, signals a brand expanding into the United States and beyond.
You could argue Candy Funhouse is on its way to being the corner candy store for the world – and Canada Post has helped facilitate the scale needed to do so.
"When it comes to scaling, when it comes to the services and help we needed to do that, Canada Post was there every step of the way," Hejazi said.
Take your business to new heights
Canada Post's full range of solutions is here to help your ecommerce business grow. Discover how by talking to an ecommerce expert about your business today.
Let's chat