Minimizing your packaging is not only an easy win for reducing your business' environmental impact, but a fantastic way to boost profits as well.
Rodney Taylor, Vice President at Crownhill Packaging, has more than 20 years of experience helping companies optimize product packaging with the tips in this infographic: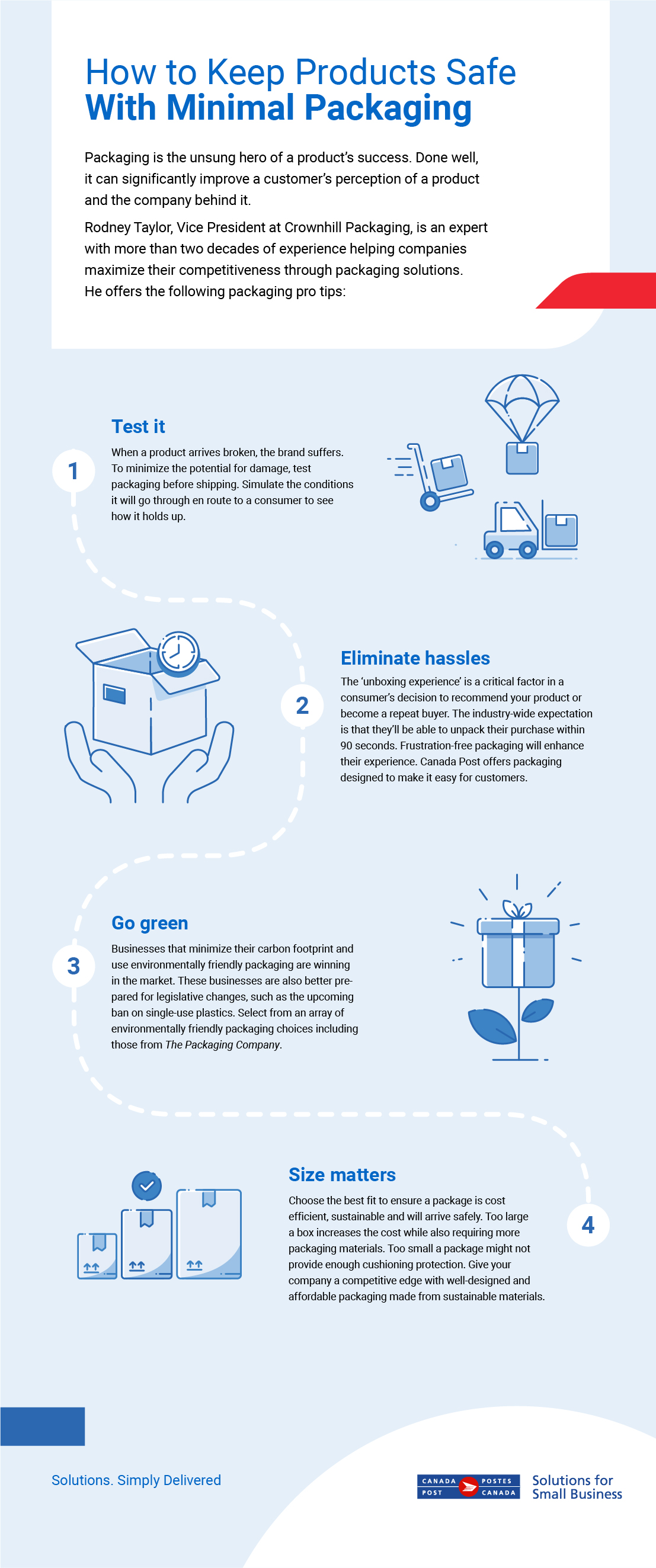 Solutions for small business.
Find more small business tips to help you grow.
See tips