Mary-Jo Dorval loves to break fashion convention.
"This is us – we create these modern, timeless styles supported by our values advocating gender equality that, hopefully, appeal to the new generation of parents who want to instill values of ecology and equality to their children," Dorval explained.
Whether erasing gender norms or promoting sustainable fashion sense, the Kid's Stuff founder cannot be more excited about the opportunity to redefine fashion, one collection at a time. But, truth be told, she is also totally cool if you buy her clothes just because you think they are cute.
Changing children's fashion for the better
Dorval has had a passion for children's clothes since she was a child herself. Even without her own sewing machine as a young girl, she still cobbled together original fashions for her dolls, designed and created from fabric odds and ends, mixed with tissue paper and anything else her mom left unsecured around the house. Along with her friends, their work was often featured in fashion shows and magazines also of their own design.
"I guess that little girl never left me," Dorval said.
At 19, she started taking courses in fashion and, later, fashion commercialization where she blended the art and commerce of her passion. Soon, she started selling in pop-ups and markets, first with women's clothing and then with children's.
While the women's market was crowded with competition, Dorval saw a need within the children's clothing market – saturated with overly logoed and gendered styles made from poor-quality materials. With the encouragement of friends and customers, she dedicated herself to changing that market.
I knew something was missing. So, I started researching to see how I could create simple and functional items for children that would make parents' lives easier and encourage a conversation on gender stereotypes.
Growing an integrated brand
Today, Kid's Stuff (Trucs d'enfants) offers gender-neutral and grow-with-me children's clothing, handmade in Montreal with environmentally friendly fabrics. Although primarily focused on kids' clothing, the brand expanded into a small selection of adult wear, as well.
Launched in 2016, Kid's Stuff works from a space located off Chabanel Street, in the heart of the Montreal garment district, where Dorval oversees the design and production of her seasonal collections. The Spring/Summer 2022 collection will be the brand's 12th.
That first collection featured pants, shirts and overalls in limited sizing for babies and kids up to 4 years old. At the requests of customers, however, further collections not only added new styles (e.g., shorts, dresses and accessories), but expanded sizing to include newborns and kids up to 8 years old.
The brand's ecommerce presence started on Etsy, but quickly migrated to Shopify for more flexibility. Now, they also use ShipStation to streamline time associated with fulfillment. The brand uses analytics from Google, Facebook and Instagram in order to better understand and target customers.
In addition to its ecommerce store, Kid's Stuff clothing is available in 30 retailers in Quebec, Ontario, Manitoba, Alberta and British Columbia, as well as in occasional pop-up stores mainly in Montreal and Toronto. Sales are evenly split between the three channels.
"There's an integrated effect," Dorval said. "All the three channels are linked together; one helps the other one."
For more inspiring stories like this one, explore our digital magazine – Ecommerce Insider.
Explore magazine
Standing out from their ecommerce competition
Kid's Stuff knows it is different from the competition – it was designed that way.
First, the grow-with-me clothes are, as the name implies, designed to grow with your children, as the garment's waist and ankle bands fold or unfold according to the child wearing it. Contrary to a normal piece of clothing, Dorval said, grow-with-me clothes last a long time, allowing parents to shop less.
---
You might also like:
---
Then there is the colour selection. Unwilling to accept the standard blue-pink dynamic of children's clothes, Dorval stepped away from the wild patterns, logos and gender-specific colours. She replaced it all. Take the Fall 2021–22 collection, for example. The hues used for the shirts, pants and sets were inspired by the ingredients Dorval used while cooking in the kitchen during lockdown. That is how she arrived at a range of colours – from cookie, chocolate and cinnamon, to caramel and macaron. (There is also the less tastily named navy available, as well.)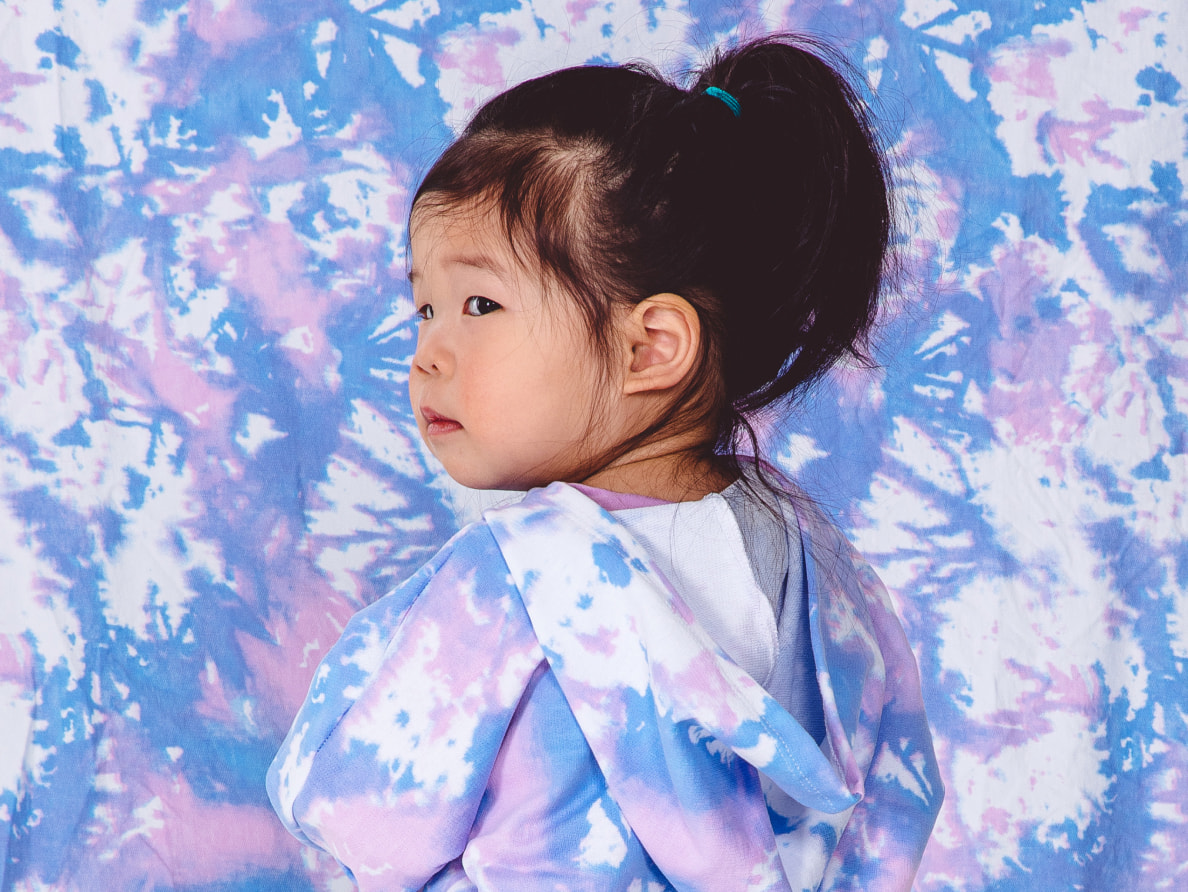 This is a popular draw for the collection now, but it was a new concept when the brand launched.
"Some people refused it at first," Dorval laughed. "But over time, people have become less afraid of the idea, accepted it, even. It was mainly the adults who were shocked about losing the gender-based colours. But really, all kids want to do is choose this colour or that colour for themselves. It didn't matter what colour it was to them so long as they loved it."
In addition, the material sourced for the clothing is ecological, but also comfortable and soft to the child wearing it – "sweet on the skin," as Dorval describes it. That is what drove her initial choice to use bamboo and now lyocell.
"The reasoning behind these choices has taken a lot of education," Dorval admitted. "But it's all about creating a culture where the kids have the choice. What is the best thing we love about kids? They are 100% full of liberty, full of passion, and no judgment."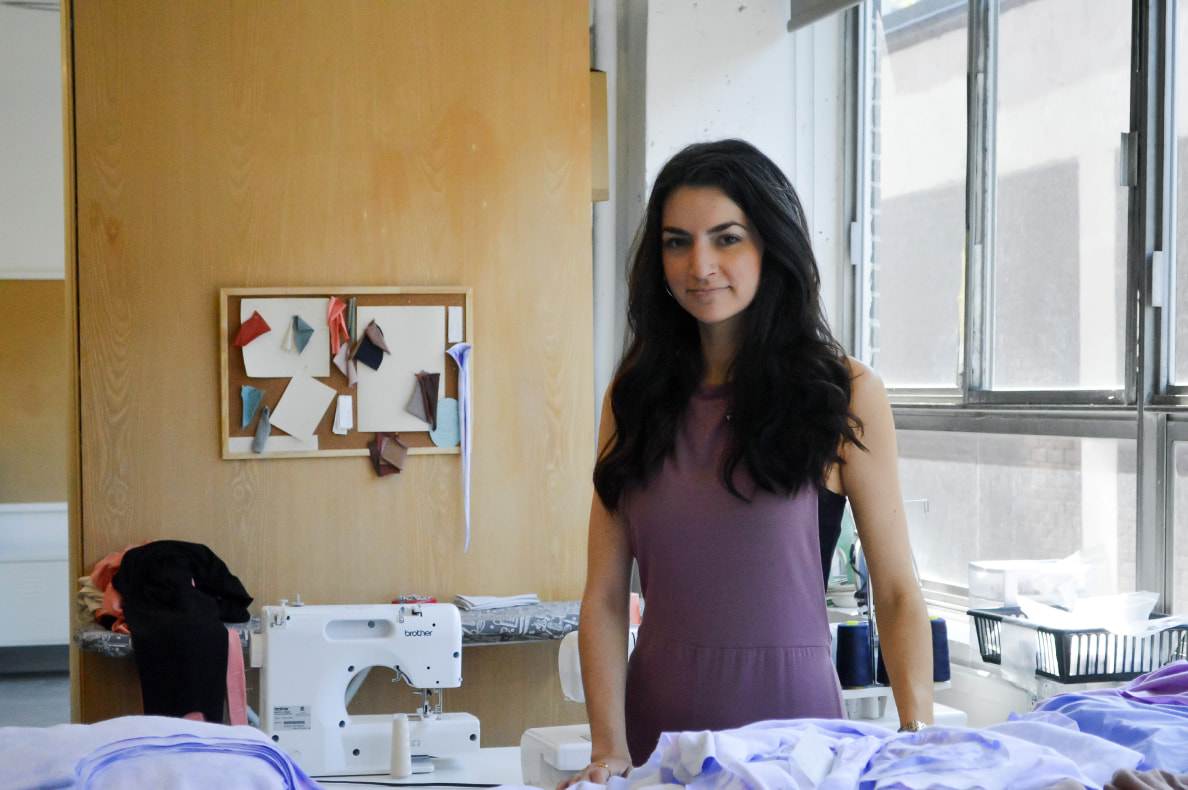 Diversity and inclusion: Creating a brand for everyone
Simply because Dorval thinks the way she does, doesn't mean she expects the same from you.
"Kid's Stuff is not a niche brand. I might be doing it for ecological reasons, or for gender-inclusivity reasons, or for comfort reasons, but I know people will buy it for their own reasons: because it's cute, because it's non-gendered, because it's creative, innovative, or different from what they could find at a big box store," she explained.
That diversity is reflected in the brand's feedback and reviews. Reviewers in equal numbers mention the comfort, fit and expandable sizing, plus the website's ease of use, and the brand's commitment to sustainability and gender neutrality.
Over the next five years, Dorval plans to scale her operations in the number of collections and garments as well as people on her team. In addition to opening her own boutique store in Montreal, she also hopes to grow the brand nationally and internationally, particularly in the United States. And she is happy to have every customer along for the ride.
"My customers don't have to be niche customers," she continued. "It's nice to have some who believe in sustainability, for example. But it is also nice to have customers who buy it because it is a good brand with nice products. I don't have a specific clientele. Just because I created it this way and I believe in that, doesn't mean everybody who buys my product will agree with me. Maybe they will buy it because it is simply beautiful."
Key takeaways
Even traditional industries have gaps begging for innovative brand thinking. Integrated channels can help drive each other and get the awareness you need to increase sales. Living and promoting brand values can still be inclusive for all shoppers.
Want to take your ecommerce business to new heights?
Talk to an ecommerce expert from Canada Post.
Contact us