You don't thrive for nearly a century without innovating along the way. And in the case of one iconic Canadian brand, that innovation means opening up to a whole new market.
This fall, Reitmans (Canada) Limited launched RCL Market, an online marketplace that dramatically expands offerings from the company's three brands, Reitmans, Penningtons and RW&CO.
"Over the last few years, our ecommerce business has grown exponentially and RCL Market will further transform the way our customers shop online," explained Jackie Tardif, President, Reitmans Brand, and Executive Sponsor of the RCL Market Project.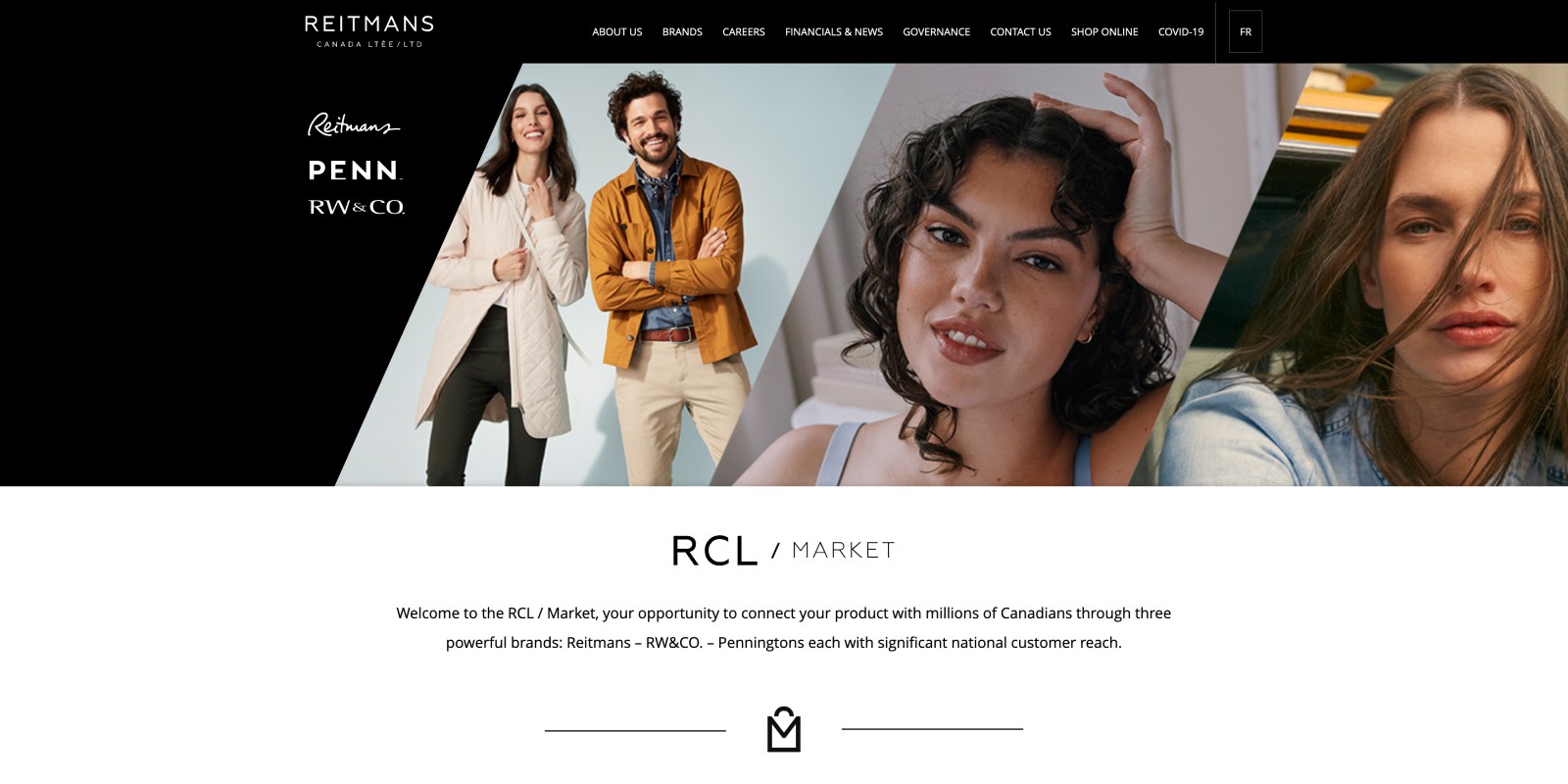 Discovering the growth opportunities offered by online marketplaces
In 2020, online marketplaces accounted for more than $1 trillion of total consumer spend in retail and travel categories and 40% of total spend online worldwide (excluding China). Additionally, marketplaces now represent at least 25% of spend across books, food delivery and ticketing, according to a worldwide study from OC&C Strategy Consultants.
In Canada, retailers from electronics to groceries to fashion are discovering the growth opportunities offered by embracing marketplaces as part of an online experience. Two-in-five merchants now sell on marketplaces, and three-in-four Canadian online shoppers have purchased on one.
RCL Market joins only a handful of Canadian clothing retailers in the marketplace mix. In building its marketplace, the company carefully searched for – and continues to be open to – partnerships with brands, worldwide or Canadian, big or small, who remain true to the DNA of the brands and their values.
Working in partnership with brands that share our values will be of the utmost importance to us. We offer trusted and loyal service and look for partners who also uphold these high standards.


RCL Market provides customers the chance to purchase from a larger array of products outside its existing offering, including recognized brands to which shoppers are already loyal, as well as new ones that we know they will love. That means more variety of traditional products and expanded offerings into new categories such as footwear, beauty, accessories, home and more.
"Curation and convenience. Those are key for our success," said Lisa Reitman, Vice President Customer Experience at Reitmans (Canada) Limited. "This isn't about throwing everything but the kitchen sink onto a website. This isn't about making our customers scroll and scroll and scroll. This is about offering customers a collection of items we know from our insights that they are already shopping for."
Enjoy this article? Read Ecommerce Insider magazine for more insights, tips and articles like this.
Download the magazine
Leveraging first-party data to improve the customer experience
In addition to new business offered by the marketplace, the possibility of new insights also excites the company. First-party data is an important aspect of marketplaces for brands. It gives them a fresh look into the categories, styles, price points and other considerations that their shoppers are interested in.
"It's exciting what we could discover," Reitman said. "The marketplace allows us to see a larger picture of what our customers are buying. There are going to be a lot of interesting learnings about what we're doing well, what we could do even better, and even what we need to stop doing. Our marketplace is going to allow us to assess the future of our business and make more strategic decisions while giving our customers more access to items they love."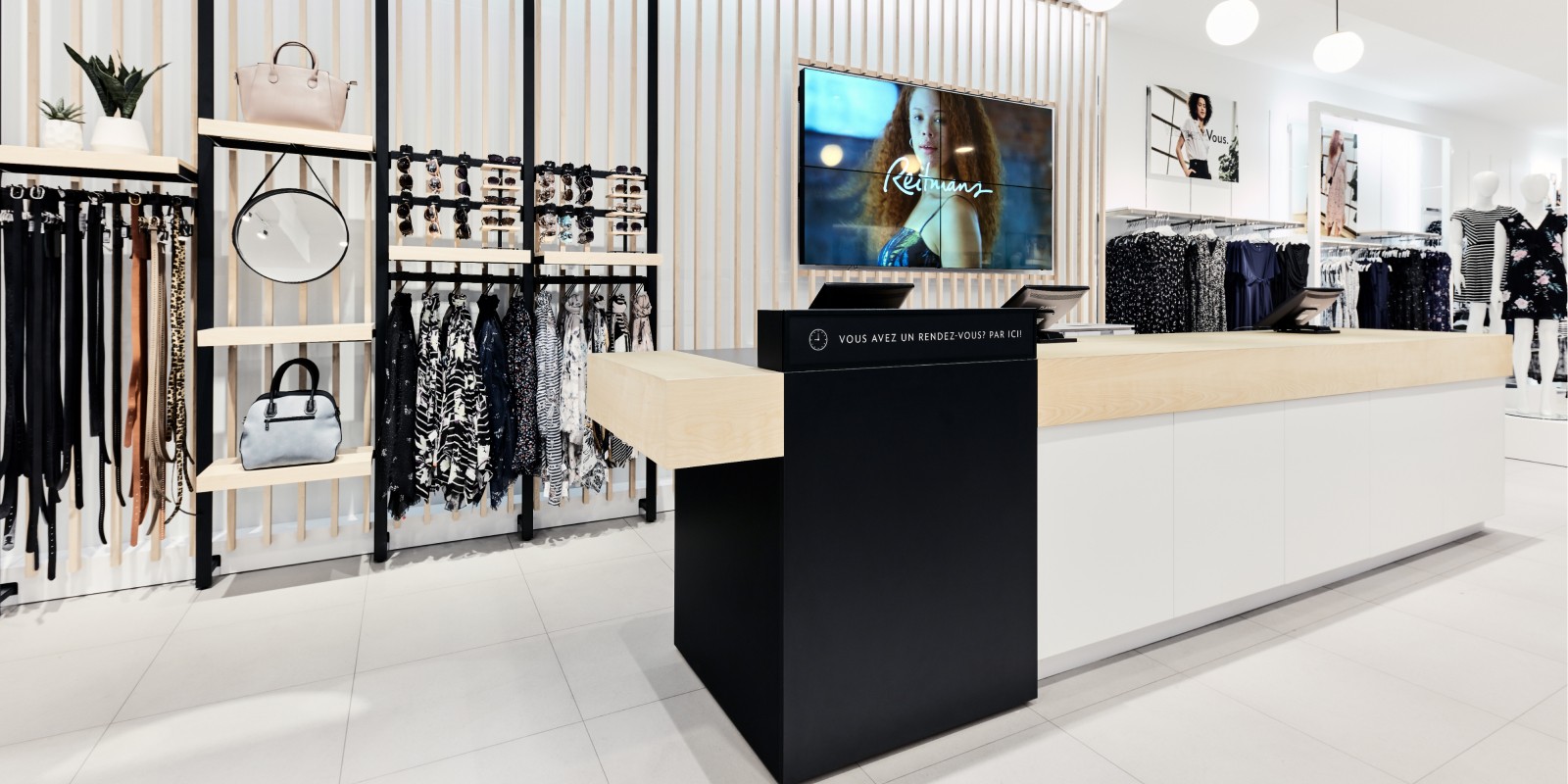 Evolving and innovating with ecommerce
Reitmans was founded in 1926 by Herman and Sarah Reitman. Over the last century, the publicly owned, family-controlled business has evolved from a single women's clothing store on Boulevard St. Laurent in Montreal to more than 400 stores and a powerful ecommerce channel across three brands.
Before the COVID-19 pandemic, the company's ecommerce sales were strong (and growing), although digital success was rarely publicly celebrated, going so far as to report sales figures as a combined number. But behind the silence was a company innovating.
RCL Market, company leaders say, will further transform how customers shop their online stores and, in turn, how their business advances into the future.
"We are really good at what we do. But we only sell a finite amount of products. We're proud to be known for those products – known for how well they are made, for their quality," Reitman said. "The idea of the marketplace is to build on that while making shopping easy and fun for our customers. They already trust us to style them, so why wouldn't they trust us to bring them other brands that complement their purchases from us."
Overall, online marketplaces are expected to grow by 15% annually worldwide (excluding China) as they create the largest fundamental shift in consumer spending since the emergence of ecommerce in the 1990s, according to OC&C Strategy Consultants1. That research further predicts spending through online marketplaces will overtake the majority of ecommerce outlets by 2025.
Source:
 1 OC&C Strategy Consultants, Trading Places: Online marketplaces rise to dominance. January 19, 2022.
Want to take your ecommerce business to new heights?
Whether you're just beginning your climb or looking to scale new peaks with your business, our Canada Post ecommerce experts can help.
Let's chat