The runner-up and finalists in our Doing Good category of the 2021 Tales of Triumph Contest are creating businesses built on community and are focused on more than sales. They weave their social consciousness throughout their business model, from end to end. Their passion and authenticity drive their decision making – which is exactly why their customers and clients keep coming back.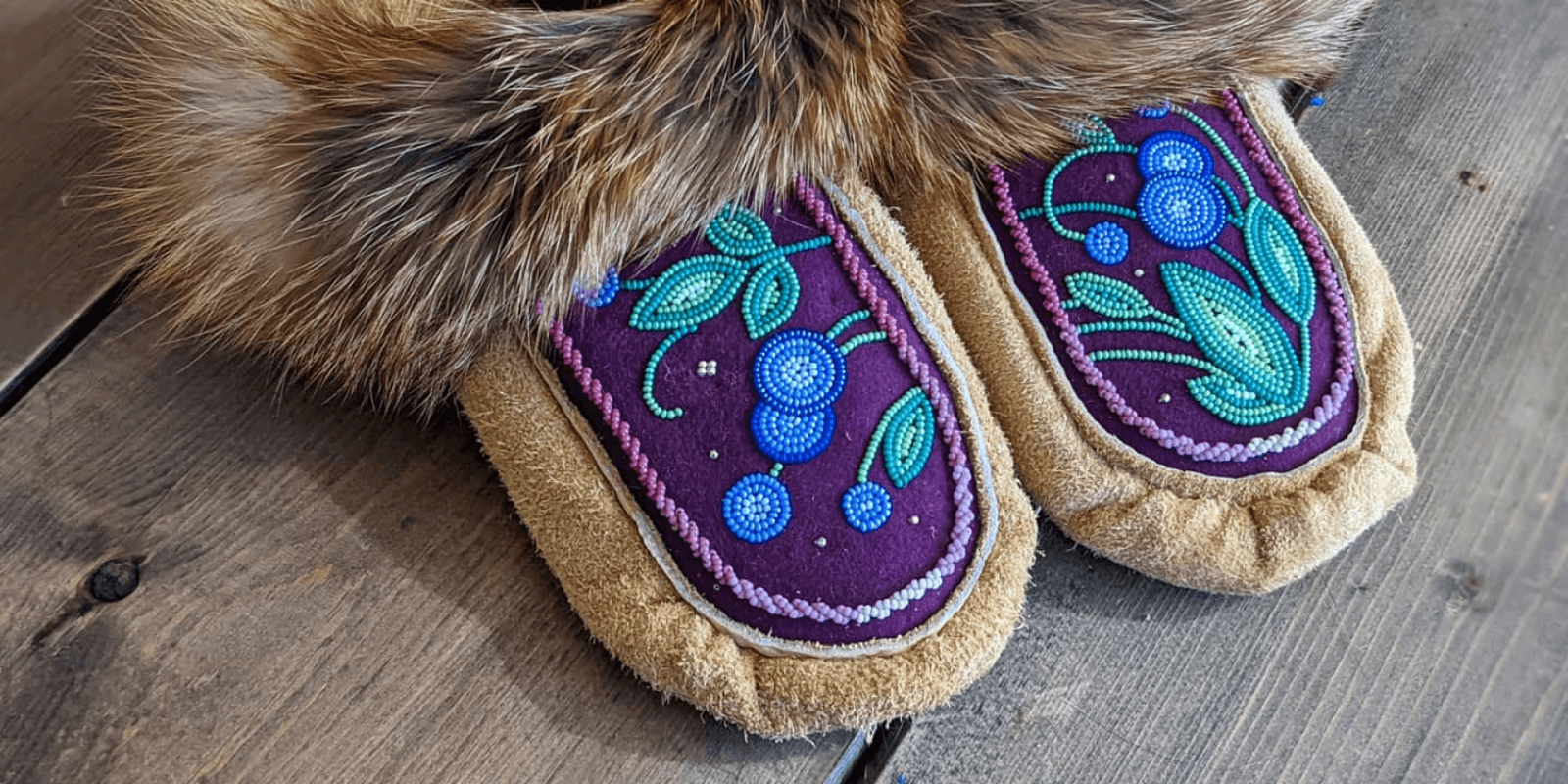 Indigenous Nouveau: Opening a dialogue with like-minded customers
Founded by Métis artist Kaija Heitland, Indigenous Nouveau offers authentically and ecologically made Indigenous jewellery and crafts. But beyond the product line, Heitland – who belongs to the Cowichan Valley Métis Nation – aims to open a wider dialogue about the Indigenous arts industry.
From using ecologically conscious printing and biodegradable packaging, to sourcing ethical suppliers and raising awareness around the Indigenous arts industry, everything she does is tied to the effect her company has. It shows her customers and clients – who are willing to pay extra for her ecologically made designs – that Indigenous Nouveau is walking the walk.
I opened up a dialogue that's not readily accepted in a lot of industries. I think that the Indigenous art industry is one that allows for a lot of conversation. I'm not just selling things, but actually working in the community. I feel like I've had conversations with people that stimulated a lot of questions. People ask themselves about where their products are coming from, about sustainability, about where we're headed as an Indigenous arts industry. And I think that's the way that we retain our Indigenous values when it comes to starting Indigenous businesses.
Giving back to the community has also been a source of satisfaction for Heitland.
Last summer, she worked for Chief Dan George School in Abbotsford to design a mural for a wall in the Indigenous medicinal garden that the students were planting. After the design was created, she and the students painted it together. Having posted about the upcoming mural on Instagram and Facebook, she was able to get all the supplies donated from her community of followers.
"This business has allowed me to take time off to do pro bono projects," Heitland says. "I think that is just the coolest thing."
Mme L'Ovary: Putting their values front and centre
Mme L'Ovary describes itself as a zero-waste healthy solution that enables women to go through a menstrual cycle with dignity and comfort, but above all, with respect for their ecological values. For co-founder Érica Lebrun the business model is all about doing good.
For example, its monthly Red Table is a free community event through which people can educate themselves and learn more about topics related to women's health, such as natural contraception, menopause, motherhood and authentic sexuality. Over the pandemic, the Quebec-based company adapted the events to Zoom, which increased the number of attendants per session from 50 to 300.
The sessions include guest experts who present a topic, followed by a Q&A segment with the community, so each attendant has the opportunity to ask questions.
For us, those events really aim to bring the community together and open up topics around women's health that we have too little opportunity to discuss. Our intention is to create a safe space for people to express themselves and learn together.
Another way Mme L'Ovary gives back is through a program called SANG Déchet, which encourages municipalities to offer grants to women who purchase a reusable menstrual product.
The company had submitted a brief to the City of Montreal that showed the grant would be beneficial to both citizens and the city, because it would save the cost of having to bury the tons of waste generated by women's menstrual cycle each month.
The company went from getting 4 Quebec municipalities on board to over 100 – and continually growing. Each now offer a grant that reimburses up to 50% of the cost of reusable menstrual hygiene products.
"That was a big win for us," says Lebrun, who adds that the program continues to grow. "We put a lot of energy and effort into making that happen, so we're very proud of that."
For more stories of success, small business news and resources, subscribe to our e-newsletter.
Subscribe
Sootsoap Supply Co.: Growing a business from a personal need
Sootsoap Supply Co. detoxifying and deodorizing products are all natural, 100% biodegradable and were originally developed for firefighters.
Co-founder K. Dee Howard developed Sootsoap after she noticed her husband, a firefighter, could not get rid of the smell of smoke that comes with the job. With research, she discovered the issue wasn't just the smell – dangerous toxins were being absorbed into her husband's skin. These toxins can be carcinogenic – cancer is the leading cause of death for firefighters.
Dee decided that if a product to clean these toxins didn't exist, she would create one. Sootsoap is not only for firefighters – it's for anyone dealing with occupational exposure such as those in agricultural, mining, oil and gas, construction etc., or simply for anyone looking for a deeper, all-natural clean. In 2018, she launched Sootsoap Supply Co., which is based in Port Hope, Ontario.
While doing good is inherent to Sootsoap's business, Dee sought to do more during the pandemic by taking on another challenge her customers faced – good quality hand sanitizer.
"At the time we launched our Premium Hand Sanitizer Gel, good quality, reliable products meeting safety standards were difficult to find, so this allowed us to focus on our local community as well," says Dee, who explains that they offered hand sanitizer to local businesses so their customers would have a better – and safer – experience in their establishments.
The hand sanitizer that was available to first responders and healthcare workers smelled terrible and was poor quality, leaving their hands dry, cracked and bleeding. Many left behind a filmy or sticky residue that built up over the course of a day's use. Dee worked with her Canadian lab to develop a product that solved those issues, was available for a good price and catered to Sootsoap's core customers which included firefighters, police officers, frontline workers and health care workers.
To be able to support those who serve our communities with a high quality product focused on health and safety, while helping other small businesses in our community to provide a better experience for their customers, is incredibly rewarding.
Le Grand Chemin: Building community by connecting generations
Le Grand Chemin (website in French only) operates dependency addiction treatment centres that help teenagers between the ages of 12 and 17 who develop problems with substance abuse, gambling or internet addiction.
With three centres in Quebec – in Montreal, Quebec City and St-Célestin – the organization supports hundreds of young people each year, most notably through adventure programs that are rooted in experiential group activities. In helping young people, Le Grand Chemin is, as a result, also helping their parents.
The young people at the centres live in therapy groups for 8 to 10 weeks. The foundation supports the organization which develops its programs and ensures that services are free. Fundraising activities are held throughout the year to achieve that objective.
During the pandemic, Le Grand Chemin had to adapt their services. The COVID-19 lockdowns meant that young people were spending a lot of time online and many parents were unaware of how to manage screen time and its consequences. So, the organization adapted by offering virtual conferences and support through different means, such as phone help lines.
To make up for the cancellation of face-to-face activities, the foundations launched Slipper Day to keep in touch with people. This campaign invited knitters to make handmade slippers for the centres' young people. It was accessible online and enabled the organization to reach people either at home or in the workplace (for those who were able to go to work).
[Slipper Day] was an interesting blend between our young people who were in treatment and elderly people who were isolated in residences during the pandemic. We put those grandmothers into action, and they were very happy. I mention grandmothers because there are far fewer grandfathers who knit.
"This initiative was very beneficial for both the young people and for the grandparents who felt involved and less alone, in addition to breaking their isolation during this pandemic that poisoned our lives for months," says Côté. Going forward, they want to make Slipper Day an annual campaign and expand it to include participants old and young as well as businesses.
Small business stories from coast to coast
Learn more about past finalists in the Tales of Triumph Contest categories.
Find out more