2020 was a year of change that accelerated the pace of Canadian e-commerce and set retailers on the path to reinvention. The e-commerce bar has been raised. Adapting to shifting circumstances has become a defining characteristic of survival and success.
The lines between online and offline marketing, retailing, fulfillment and distribution have continued to blur. Trading places, brick-and-mortar locations have become media channels – to drive interest, enquiry, engagement, loyalty – while online interactions take on the role of store. Unified commerce is the seamless shopping experience customers expect.
So, what does it take to create consistent experiences that show up wherever customers are ready to engage?
Start at the beginning
We asked Reilly Stephens, Director of Insights at Retail Prophet, where growing businesses should start. Her advice? Before you think about standing out, lock down the basics because the giants nail them – and they set the standard:
Does your product have good reviews? What other people think matters to shoppers.
Is help available if customers need it? A 2020 Canada Post survey says 78 per cent of shoppers choose retailers that manage expectations throughout the experience.1
Do you have a great return policy? 76 per cent of shoppers will shop more often with retailers that provide free returns.2
Do you offer fast free shipping? 84 per cent of shoppers will shop more often with a retailer that provides free shipping. 69 per cent will shop more often with a retailer that provides fast shipping (nine per cent fewer than last year).3
[ Read more about building long-term shopper loyalty ]
Master the basics
Evaluate your current experience to identify gaps. As Canadians continue to shop more online, free shipping and returns are becoming a bigger priority. They offer reassurance and increase the likelihood of trying new retailers and products.
Need to choose between fast and free? Go with free. 76 per cent will wait longer for a package if shipping is free. When fast is needed, provide shipping options. Some shoppers will pay a premium for speed.
Explore the top consumer trends that will shape e-commerce this year.
View latest
Recognize the shift in consumer focus
An Ipsos consumer check-in detects a change, as Canadian consumers experience retailers across many touchpoints. What's behind a seamless shopping experience? Research shows what drives customer loyalty and leads to deeper relationships: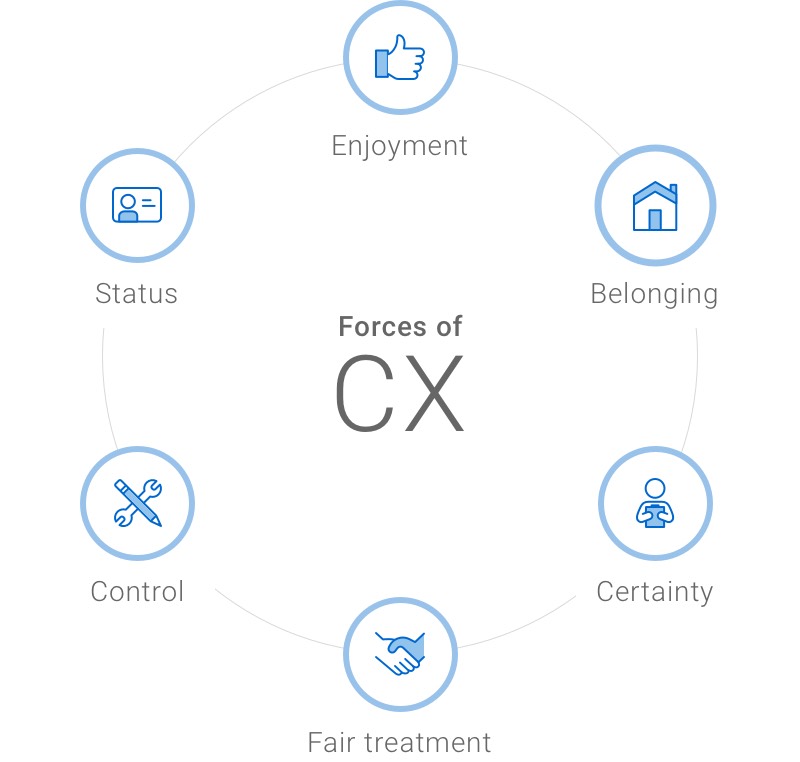 Graphic adapted from the Ipsos Consumer Check-In report.
Enjoyment. Make customers feel a sense of freedom by making their lives easier.
Belonging. Help customers feel they belong and that you care about the greater good.
Certainty. Make customers feel that things are clear and transparent.
Fair treatment. Customers feel that they deserve a fair exchange in their relationship with you.
Control. Help customers feel like they're in the driver's seat.
Status. Make customers feel valued, respected and worthy.
Integrate all the channels
It has never been so important to understand the customer journey and identify points of friction. Reilly Stephens explains, "Building a truly integrated online/offline ecosystem allows retailers to connect all the dots of their business through a single platform. This goes beyond an omni-channel experience, offering a single view of inventory in every channel – website, mobile, brick and mortar – while plugging into consumer behaviour. It integrates with buying history and personal data to create a seamless and personalized experience."
A unified approach helps with your e-commerce business operations, making it easier for data to drive decision making:
Knowing inventory locations means you can provide a connected aisle experience.
Metrics identifying busy times and popular products help with scheduling and restocking.
Engaging in-store experiences can help grow online sales.
A unified shopping experience is also a win for consumers:
Inventory management gives flexible options on purchases and returns.
Over time, the shopping experience becomes hyper personalized and intuitive.
Use experiences to grow revenue
Fashion retailer Northern Reflections has 139 stores across Canada and a staff of 1,500. According to Director of Marketing and Creative, Lisa Kudrenski, "Legacy retailers grounded in a physical store footprint sometimes see e-commerce as secondary to their business." However, Northern Reflections understands the importance of integrating their online and offline worlds. Between April and July 2020, revenue jumped 160 per cent year on year. Creating an online environment that appealed to the company's traditional buyer and focusing on customer experience were key. The customer service team focused on shop-by-phone, providing callers with fashion advice, help navigating the site and finalizing sales. Before the pandemic, the team answered three to six calls a day. After lockdowns, that number peaked at over 300.
Kudrenski explains that this gave them the opportunity to really get to know their customers. By investigating and understanding the customer experience, the insights drove Northern Reflections to make updates and enhancements to their website, including live-chat and richer product descriptions. Says Kudrenski, "We now have a channel for many customers who typically never ventured out to online shopping."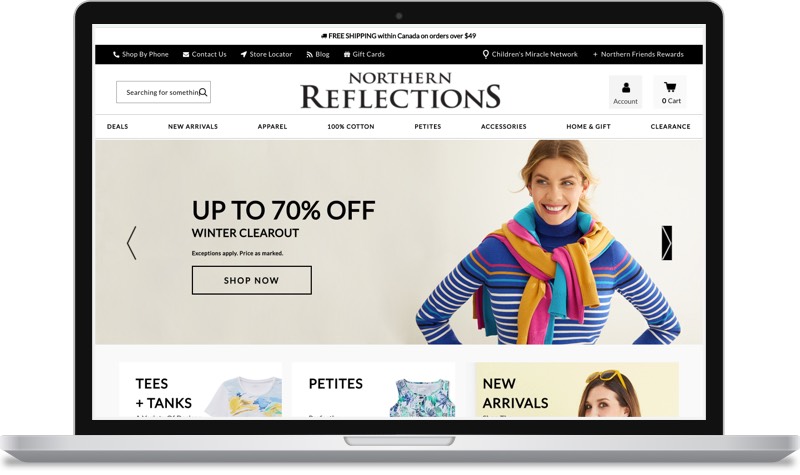 A screenshot of Northern Reflections' website.
Tell a new story
Ben Kaufman's thematic toy store, Camp, concentrates on family experiences. Sales associates are called camp counsellors. Camp was quick to react to the changing circumstances of COVID-19, with virtual birthday parties that reached 10,000 kids around the world and eventually attracted sponsorship dollars to pay for the parties. They then created a digital camp, partnering with Walmart and giving them access to new distribution channels.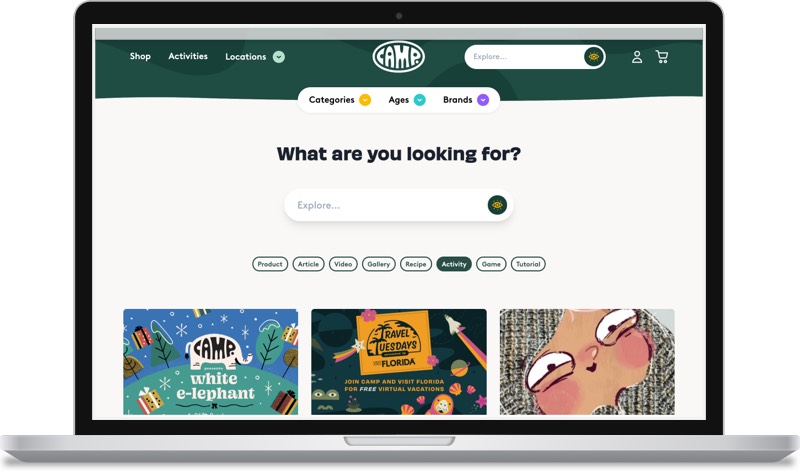 A screenshot of Camp's website.
Embracing challenges and reframing the narrative leads to new retail experiences, both online and off. Canadian retail futurist, Doug Stephens and New York City's Rachel Shechtman, founder of the retail legend STORY, have discussed where the magic happens. We've distilled their conversation into a top-ten tip list of must-dos:
Think beyond survival, exploring how to excel and be relevant a decade from now.
Evolve from purely transactional retail to building relationships too.
Define how your retail persona is different, distinctive, memorable and purposeful.
Provide a unified experience by selling ideas and stories across channels.
Find where you have permission to connect and build loyalty there.
Be sensitive to guidelines and restrictions in different markets.
Recruit diverse talent to build experiential in physical versus digital channels.
Don't measure your store by traditional metrics or you'll miss its media value.
Make every channel a flagship experience that expresses your brand story.
Constantly roll out, reiterate, tweak and track success against pre-defined deliverables.
Sometimes it's more about a really thoughtful gesture that's meaningful, relevant and can't be experienced at home. According to Stephens, "If you get those three elements right, you'll be successful.
Create thoughtful experiences
Stephens cautions that bigger isn't always better. In fact, retailers should avoid filling physical spaces with novelties and side shows that aren't relevant to consumers. He explains, "We assume that retail experiences should be massive, expensive. But I compare it to cuisine…oftentimes you get those tiny portions." There's good reason because your taste buds are most excited by the first few bites. After that, it's just more of the same. Experiences are no different. Sometimes it's more about a really thoughtful gesture that's meaningful, relevant and can't be experienced at home. According to Stephens, "If you get those three elements right, you'll be successful."
Enhance CX with technology
If it doesn't serve them, consumers won't use it, so it's important to strike the right balance between enhanced experiences and frictionless journeys. Augmented reality (AR) is taking an increasingly prominent experiential role, serving up product visualization in real-time. The technology has been embraced by the likes of IKEA, Sephora and Dulux. Done well (for example, 3D holograms) it can transform shopping experiences and increase conversion rates. Mobile Marketer found that offering 3D product models can increase conversions by up to 28 per cent on retailer websites. AR must serve a purpose and not just a desire to be cool. Solutions provider NextTech and retail integrator Ombori have advice to make the most of the technology that unifies the customer experience:
Define the customer journey and what you aim to achieve.
Make user experience (UX) your baseline for exceptional AR.
Use AR to create personalized, seamless shopping journeys.
Provide shoppers with greater convenience and certainty.
Don't overload the experience or you'll introduce friction.
Test before you launch and put yourself in users' shoes.
Be consistent across all channels.
Build flexibility into your fulfillment and delivery systems.

Source: Nextechar.com. Improving eCommerce User Experience with Augmented Reality, November 2020.


Nextechar.com. How Augmented Reality is Transforming Shopping, November 2020.
What's next for the future of retail?
This is today's retail reality, and it will shape the future of your business. Be sure to master the basics. Now's the time to evaluate your end-to-end experience and recognize any shifts in consumer behaviour across all your channels. Examine your blind spots, understand expectations and identify gaps. Position yourself with purpose and integrate channel experiences. No matter where or how, shopping with you must be easy, efficient, responsive and worth recommending.
Sources:
1 2 3 Canada Post. 2020 Fall Survey, 20-214, October 2020.
Transform your customer experience now.
We can help. Ask us for e-commerce research, practical tools and connections to industry partners.
Contact an expert