In 2011, DraftFCB Zürich created "The Fastest Christmas Card In The World." It captured an astonishing number of YouTube views – over half a million. In 2012, their challenge was to come up with a mailing to 5,000 BMW drivers in Switzerland that would top that success.
Idea

After the fastest Christmas card came the fastest Christmas carol. The idea was to have an acapella group to sing "Jingle Bells" inside the sporty new BMW M135i, which was decked out as a full recording studio. The twist was that they had to sing the song while the car was being driven by racecar driver Martin Tomczyk at speeds approaching 250 km/h. A card with a special sound chip was sent to all of BMW Switzerland's customers. A QR code and a link to the microsite allowed recipients to watch the making-of video at fastestchristmassong.ch
Results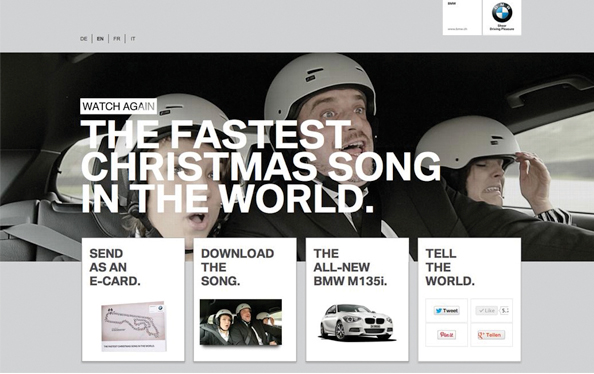 The Fastest Christmas Song in the World achieved over 1.2 million views on YouTube, and generated hundreds of thousands of posts on social media. It attracted PR coverage around the world, reaching an estimated 120 million people. In addition, 65,000 eCards with the song were sent across 199 countries. In short: the fastest Christmas song in the world was a mailing that went viral, from 5,000 people to many millions of potential new customers.
Insights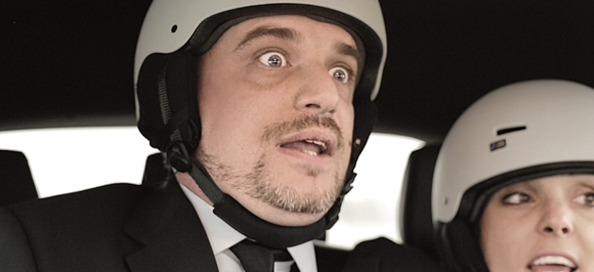 Mail is great, but mail and digital together is almost always better. This is a brilliant example of the symbiosis that can exist between the two. From the very start, it was a mailing designed to go viral. The creative team would have been thinking, how can we create a card that gets recipients to go online to deepen the experience and then want to share it? The answer was to start with existing BMW customers. They used their social networks to reach out around the world with a classic demonstration of the mad, bad fun that there is to be had in a ridiculously overpowered little car like the M135i. It's proof that mail can be a brilliantly cost-efficient way to help grow the brand.
Learn how Smartmail Marketing™ can support your automotive advertising
Contact us