Canada Post knows direct mail inside and out. Just think of us as mail nerds. We love to dissect great campaigns that demonstrate mail's effectiveness. In the latest issue of INCITE, we put the spotlight on an unusual campaign from HOP! – a low-cost subsidiary of Air France.
About the marketing campaign
Picture this – you're a parent and your kids have grown up and flown the coop. You want to support their independence, but the silence at home can be deafening, especially after the holidays. You desperately want them to visit again soon – without looking needy. HOP!'s genius marketing campaign helped make this wish come true for French parents.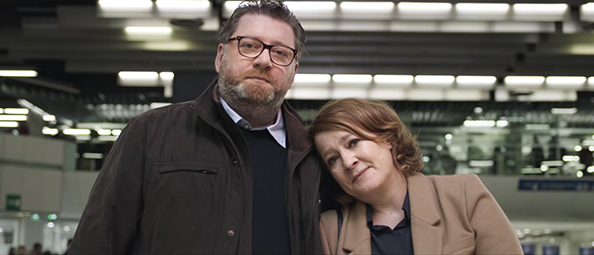 Partnering with adidas and trendy retailer Citadium, HOP! targeted empty nesters with a creative direct mail campaign. Lonely parents were encouraged to buy a pair of super stylish adidas sneakers from Citadium for their child. They received a free loyalty card from the airline with their purchase. The card offered access to discount airfares on HOP! flights and was normally sold for €49 (CAD $80). HOP! then mailed out a single shoe to the child – giving the missing shoe to mum and dad to hold for ransom. The single shoe parcel included the HOP! discount card. The intention was that the child would have to use the card to buy a cheap flight home in order to collect the other shoe, and give their parents a big hug.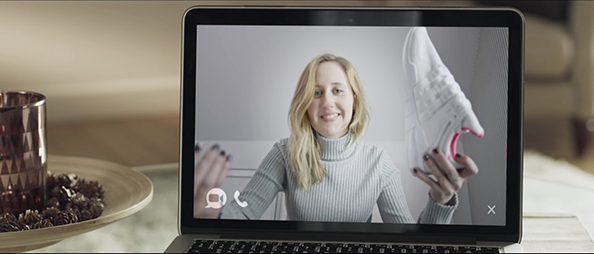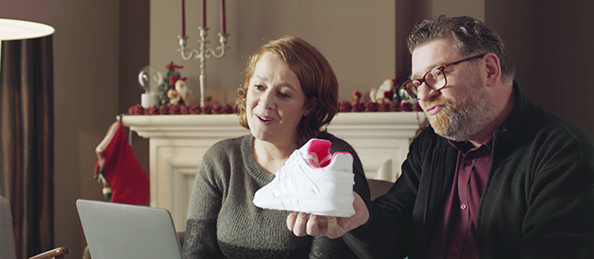 How HOP! promoted the campaign
To raise awareness for the campaign, HOP! integrated digital and physical marketing. Recent neuromarketing research has shown that this tactic greatly increases the effectiveness of marketing campaigns. HOP! encouraged kids who wanted adidas shoes to prompt their parents to participate on social media, and produced an engaging video targeting parents to make the purchase.
The video illustrated how sad it was to have an empty nest after the holidays, and how participating in HOP!'s promotion could totally turn the tables on the situation.
Why the marketing campaign was brilliant
There's a lot to love about this campaign. Here are a few reasons why we think it was brilliant:
It solved a problem
Great marketing campaigns provide solutions to real problems. They make recipients feel like what is being offered will answer their prayers or meet their unique needs.
In the case of HOP!'s campaign, lonely parents were given an enticing and reasonably-priced solution for their empty nest problem. The campaign offered them a sure-fire way to persuade their children to visit again soon – without having to resort to guilt. Despite being a massive campaign, the execution and targeted messaging made it feel personal.
It played off of relationship dynamics
Most parents don't want to seem needy, and most kids want to be perceived as independent. The two tendencies often keep family members at a distance – despite the desire for closeness that most parents and children feel. HOP! gave parents a way to lure their kids home, without seeming clingy. They also gave kids an exciting reason to return. Parents would have to provide the bait, and kids would have to meet their parents halfway to reap the rewards of their generosity. By playing into existing relationship dynamics, HOP! was able to target parents as customers, who then converted the campaign's recipients (their children) into customers, too.
Canada Post can help you target and inspire the right customers to get the most out of your direct mail campaigns.
Contact an expert
It was slick
By weaving a trendy element into their campaign, HOP! had kids eating out of their parents' hands – and using their flights to do it. The offer was just too cool for kids to pass up or ignore.
The product wasn't the focal point
One of the most interesting things about this campaign was that the product (HOP! flights) wasn't the focal point. By emphasizing the feelings and needs of parents and kids, HOP!'s product became a dynamic means to an end, rather than the point of focus. They weren't selling flights, they were selling cool shoes and an enticing opportunity for a family reunion that parents and kids couldn't resist.
It was expertly targeted and interactive
The use of data and consumer interaction in this campaign was pretty inspired. HOP! targeted one set of customers (parents) and transformed them into ambassadors for their business. They used the parents' interaction (sending one shoe and a discount flight card to their kids) to target and entice another set of customers (their children) to shop with HOP!. They also used social media to target potential campaign participants (kids), and encouraged them to raise awareness for the campaign by coercing potential consumers (their parents) to participate. The young adults were encouraged to tweet provocatively to their parents, "Missing you already, Mum. Make me run home!". The campaign effectively killed two birds with one carefully crafted stone.
What we learned
HOP!'s campaign is a great example of why you should craft your direct mail marketing campaigns with precision. The more targeted and interactive the campaign, the better.
Data opens doors
Direct mail campaigns offer an opportunity to show your existing and potential customers that you understand them via a creative use of data. Don't be intimidated by this particular campaign's intricacy – you don't need to dream up something this original or complex for a successful outcome. All you need to do is show your customers that you "get them", and are there to serve them. Good data makes it easier for you to demonstrate that you understand their needs, and value their business. And it never hurts to offer customers special incentives or rewards for their loyalty.
Originality isn't essential
This campaign may seem out-of-the-box at a glance, but it has a lot in common with the age-old refer-a-friend marketing campaign model. Refer-a-friend campaigns involve similar tactics – such as mailing out a tailored offer to target customers (encouraging them to buy something), and including an opportunity for them to refer a friend to save on their next purchase. If a campaign like this is managed poorly, it can lead to a loss for a business. The brilliant twist here was that HOP! didn't reward the parents (their customers) with a discount or deal for referring new customers (their kids) – they simply created a rewarding scenario. Parents stood to gain an opportunity for family connection, and a solution to their loneliness, in exchange for their participation. The discount card that the children received was purchased by the parents – yielding maximum gains for the company, but leaving the parents feeling like they got a bargain. This shows that the more creative you are, the more you can make your campaigns work for your bottom line.
Canadian marketing trends, insights and tips
Inspiration in your inbox. Get your Smartmail Marketing™ newsletter.
Sign up now