The following is an edited excerpt of Shawn Kanungo's debut book, The Bold Ones: Innovate and Disrupt to Become Truly Indispensable, available now from McGraw-Hill.
---
Enjoy this featured INCITE audio article in any universe you choose.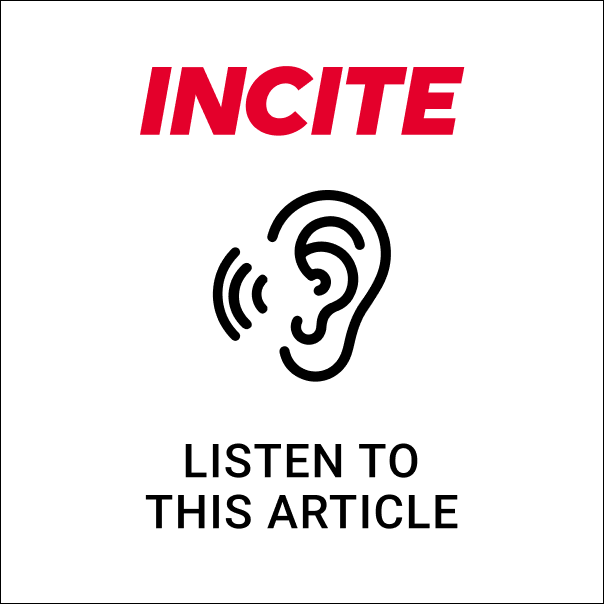 ---
Let me introduce you to a new breed of disruptors.
This category of disruptors writes their own rules. They build their own universes.
For decades, our society has been obsessed with a singular type of disruptors: the technological disruptors. There are thousands of stories written about companies like Stripe, Uber, Netflix and Airbnb. But, if we pull back the curtains on history, disruption isn't just about business, and it certainly doesn't only come through technology.
Disruption is about an upheaval of the status quo, wherever it exists:
Shakespeare disrupted the arts by bringing the elites and the masses together through stories.
Henry Ford disrupted the process of industrialization with the assembly line.
Mahatma Gandhi disrupted colonialism by fighting it with peaceful methods.
Today, the most iconic disruptors are cultural disruptors – individuals or brands who can implant themselves so deep into the hearts and minds of a community that their next move, however audacious, changes how we view social norms, political balances of power and even life itself.
Cultural disruptors will outlast the technologies they invent and the powers they fight. Their advantage is that they have built a deep connection with their customers and community. Today, some of the best brands – from Gymshark and Glossier to SKIMS – have created their own universes in creative ways.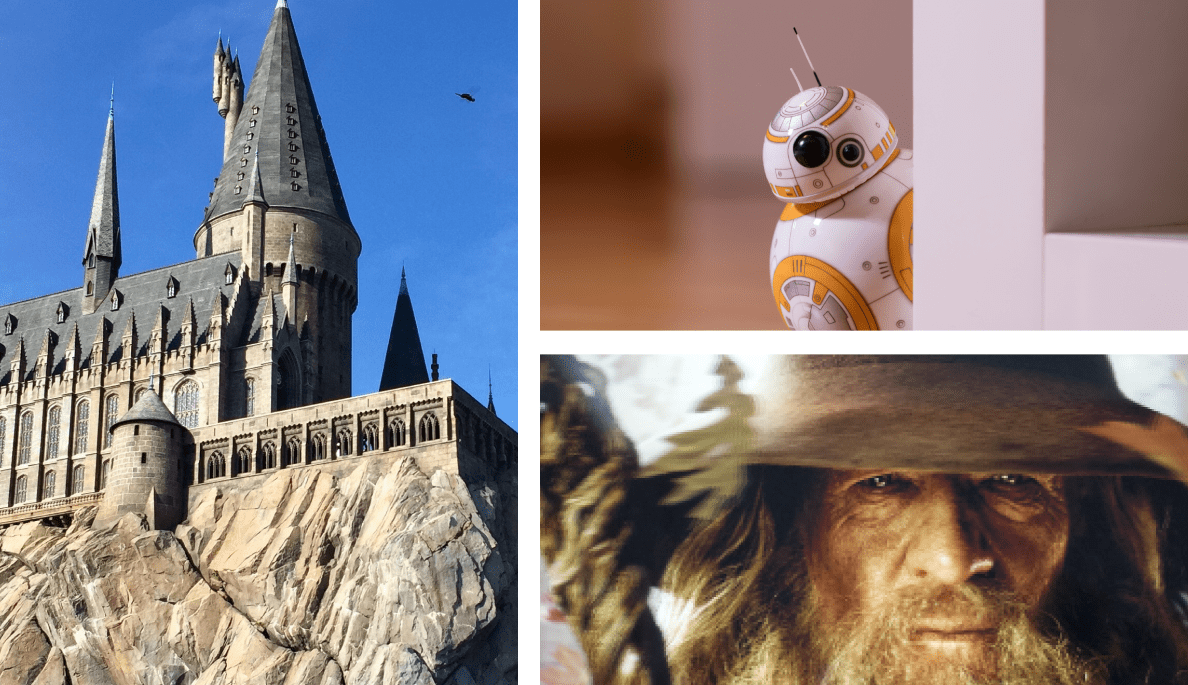 Turning fans into your storytellers
One of the ways these disruptors build their own universes is by enabling their fans to create their own stories.
From comic book superheroes to Cinderella, from the origins of the universe to the Origin of Species, from Batman to Band of Brothers, stories become the iconic ideas that inspire, unite and rally humanity. The greatest stories don't just provide the needed inspiration but also offer a touchstone, a point from which people can add to create their own story inside your universe.
Consider the most successful game creators, comic book writers, media companies, NFT projects and authors: They all create a macro cosmos so large, they have room for not only their own stories but also the stories of others.
Dungeons & Dragons is an entire world of gameplay that encourages the individual players to build their own D&D created the platform; others leap from it.
SHEIN encourages its fans to film their "SHEIN hauls" on TikTok and YouTube to showcase their latest fashion finds.
Comic book creators design such detailed and expansive characters, places and powers that dozens of writers, artists, actors and directors can keep adding, expanding and recreating for decades.
Writers such as J.K. Rowling, J.R.R. Tolkien and George Lucas develop such captivating stories that there's a whole genre of work called "fanfiction" that invites others to create.
These entities demonstrate that if we want to create something truly culturally disruptive – such as a new product, a revolutionized platform or a creative method of accomplishing an outcome – then we're eventually going to need a dedicated following – a devout group of individuals who turn into fans, evangelists and partners.
Salesforce, whose flagship product is a customer relationship management tool, has created its own universe. Its software platform is so extensive that numerous third-party businesses offer Salesforce add-ons.
---
You might also like:
---
Every year, Salesforce hosts its Dreamforce conference, bringing together hundreds of companies and over 170,000 people. It's like Comic-Con – but for a sales software platform. Salesforce has created a universe so large, it's a breeding ground for others.
If we want a lasting legacy in this world, we must create a story that captures others' imaginations but also simultaneously inspires them to create their own stories inside of ours.
Whether you're creating a new video, podcast, product or service, people need to know why this matters to you. Choose a story and go for it. It doesn't need to be made up – in fact, it needs to be real, in their face. The truer the better; the rarer the better; and the clearer you can paint the battle lines, all the better.
People will buy in when the story pricks their imaginations.
If you want to know how to create a story, read a book on Greek gods and goddesses, or check out the Star Wars series, and apply what you're learning to the tale you're trying to tell.
Build something more than a product
To basketball fans born before the 1990s, the name Michael Jordan is synonymous with "the greatest basketball player of all time." But when my nephews, born after 2000, think of Michael Jordan, they look down at their feet at their Air Jordans.
To them, Michael Jordan is the shoe guy.
If I asked them about him, they'd have some vague recollection that he played basketball. They'd probably note that "a lot of people think he was really good."
They may never have seen him play, but they're still wearing his shoes. MJ transfigured from the GOAT (greatest of all time) of the court to footwear. He's successfully outlived his youthful days, and yet people are still paying gobs of cash to get his silhouette on their Nikes.
MJ built something more viral than his product: his basketball abilities. Now his shoes are long outlasting his days on the court.

Surround yourself with other innovators
If you want to inspire cultural disruption, eventually you'll need help from those around you. I like to tell my team, "Never show up to a battle without an army."
In his book Wanting, author Luke Burgis talks about mimetic desire, a concept originally developed by French philosopher and polymath René Girard. Burgis and Girard both posit that our innermost desires often aren't ours at all, but that we're simply mimicking the desires of others.
We want the Ferrari because Joe wants it.
We want the scholarship because Angela has it.
I've watched as my son picks up a previously discarded truck, lying on the floor near a group of other children. Suddenly, that truck is the object of every child's desire.
If you apply this to how to disrupt a culture, you'll find a huge upside: Once you start innovating, you'll ignite the innovation desires of others. They see how the marketplace rewarded you, how the industry recognized you, and they want the same. This is the kind of innovation fire you need to start, be a part of and fan if you want to truly be a cultural disruptor.
In the best way possible, innovation is a contagious, dangerous game. And like any infectious organism, it spreads in proximity.
That's one reason Silicon Valley pumps out so many awe-inspiring technologies – the valley is a hub of innovative tech, and it just keeps attracting more innovators like a magnet.
You can also look at Russell Simmons' groundbreaking TV show, Def Comedy Jam. When he put together Black comedians from across the country to challenge and excite each other, a who's-who of the world's greatest comedians emerged: Martin Lawrence, Chris Tucker, Chris Rock, Dave Chappelle.
If you put our mimetic desires in a room with other innovators, the results are contagious, as we each challenge and inspire the best in each other.
Cultural disruptors don't wait for permission, for anyone to invite them. They take their place at the table, or they build their own. They find a way in, a way around. Along the way, they inspire others; they infect the marketplace with new methods, new systems and new products. They discover, create, fail, repeat.
The world doesn't make room for cultural disruptors and their ideas; they reshape the world as needed. They empower their fans to build stories, to build ideas more viral than their product and ultimately to work with others to fuel their own legacy.
It's time to jump, to make a bold move – one that requires taking a chance. Put some skin in the game and make a little noise. When you do, you'll likely find others who've been thinking the same things all along. When you do ruffle some feathers – and you will – just remember what Oscar Wilde said:
"An idea that is not dangerous is unworthy of being called an idea at all."
For marketers, by marketers
There are always plenty of insights available for you – subscribe to INCITE and receive 3 free print issues a year.
Subscribe today
Shawn Kanungo is a globally recognized innovation strategist working at the intersection of creativity, business and technology. He previously spent 12 years at Deloitte working with leaders to plan for the opportunities associated with disruptive innovation.Read more by Shawn Kanungo