Direct mail brings new relevance, influence to targeting strategies. Over the last 18 months, as we've tried to understand advertising after third-party identifiers, the sentiment has turned from doomsday to genesis – an opportunity to build trust, support a healthier open internet, take data accountability and get back to the real focus of advertising: people.
The conversation is bringing technology and ethics closer together and is moving us toward a more holistic, omni-channel perspective on tracking and identifiers that will encompass more than online behaviour and digital channels. It's also fueling back-to-the-future debates related to advertising, data and audience targeting strategy, putting the art and science of effective marketing front and centre: Short-term or long-term advertising focus? Acquisition or retention? Reach or targeting? Contextual or personalized targeting? Deterministic or probabilistic data?
Inevitably, these debates end in a draw because each is an essential contributor to brand management and effective advertising strategies. One thing is for sure – there'll be no easy button.
Determining the right levers and balances starts with understanding what identity means to your business and your customer. In this issue's article "Connecting to Identity," we talk about a new consumer era of "what's best for me." Companies will need to be guided by the same self-determined approach when prioritizing marketing objectives and architecting identity solutions that integrate business and consumer factors.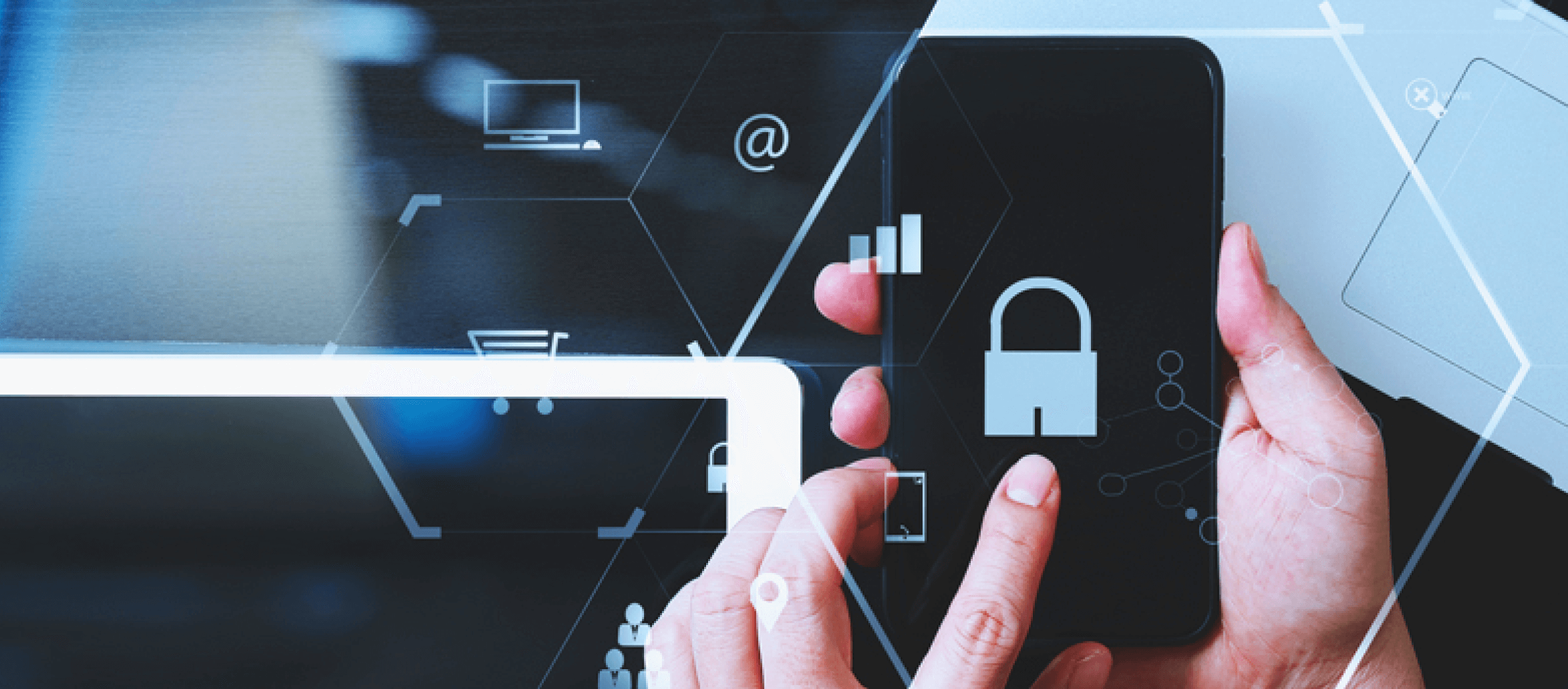 A time for re-evaluation
As we all know, successful marketing starts with a deep understanding of our customers. It's not about the quantity of data but how much insight we can extract from it to drive deeper customer relevance, utility and value.
New expectations, behaviours and mind-sets have come out of the pandemic, and new market conditions like shortages and inflation are influencing consumer decision making. Changes in media consumption habits, emerging channels (like connected TV) and new identity solutions and standards are all disrupting the customer journey.
The cookie collapse is forcing reappraisal of how and where to target audiences and where to invest media dollars. It's also asking marketers to figure out their data strategies and etiquette. DTC models are changing brand interaction and the relationship between owned, earned and paid media – upping the ante on expectations of relevance and value.
The digital transformation of media gives all media new capabilities and enables connection between online and offline channels in new dynamic ways.
Audiences are further fragmenting – narrow-casting their pluralistic identities into interest-based content and participatory community platforms. Sources of trust and influence are changing as their relationship to media evolves and the ad-supported web makes it harder to buy media exposure against desirable audiences.
Re-evaluation will land squarely on a particularly high-stakes area: the ability to translate consumer identity (what motivates, influences and moves someone) into targeting criteria that will drive advantage through the customer journey.
How has COVID-19 impacted my category?
How have targeting characteristics evolved?
How do I make my segmentation more sensitive and adaptable to change, and what are those attributes?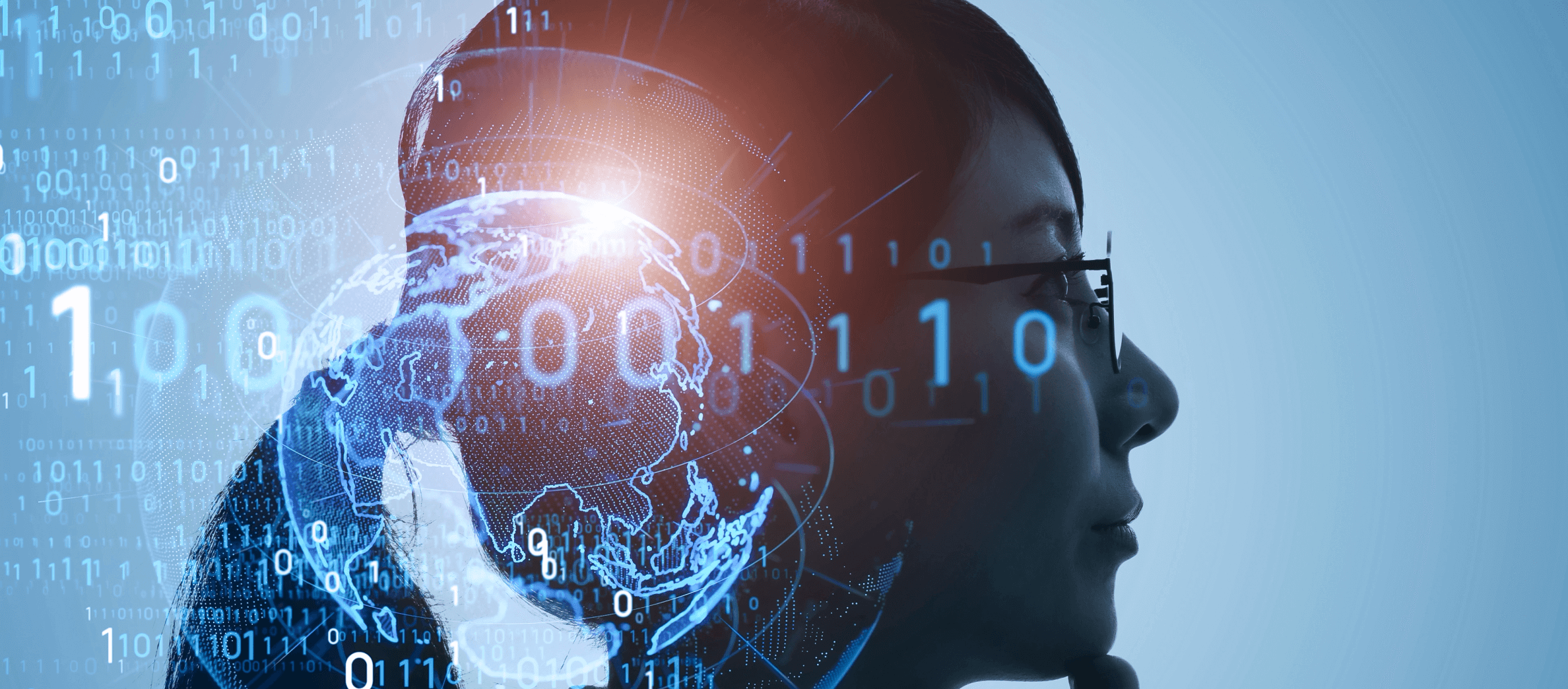 Finding advantage in identity
The future of targeting won't be encapsulated in a single solution. We are moving toward multi-solution targeting that will approach cross-channel identity differently. This time aided by machine learning, the value and role of contextual targeting is coming back into focus after almost 15 years of real-time behavioural targeting. Advertisers are forging direct partnerships with publishers and media platforms to use contextual targeting to reach known, addressable audiences in premium environments. Niches, micro-clusters, interest-based cohorts, communities and fandoms are all indicators that targeting is becoming more dynamic and multi-dimensional – proving you don't always need individual identifiers to reach and engage valuable audiences. At the same time, one-to-one commerce, personalization and programmatic are moving us toward increasingly precise targeting (right message to the right person at the right time) driven by direct channels and tools, first-party data and owned brand platforms. Targeting based on psychographics and sentiment is also boosted as machine learning becomes more sensitive to reading linguistic and emotional signals.
One of the leading omni-channel strategies today, accurate personalization can guide consumers to the right products, reducing waste while increasing conversion and loyalty. As personalization evolves, it will become important to understand when and how to use it effectively in customer experience and marketing: How is it being used to create consumer value first and foremost? As one-to-one becomes central to customer interaction, precision and personalization will need to coincide with consumer expectations, user experience and meaningful interactions. One area of concern about personalization is that the personal needs to be balanced with the social. We still need marketing that reaches those not already in the market. Brands need a public identity and social currency. People want to see themselves in brands and out there, in the world. The social and the personal need to work together in targeting, messaging strategy and channel use.
Something that will always be true about good segmentation and targeting comes from Byron Sharp: Look for the differences that matter. These are the differences between people that create cohorts and that will drive the most value and growth potential. To make segmentation more adaptive, contextual and translatable to targeting, new approaches are needed to capture the differences that matter. This can't be a static endeavour. Segmentation needs to move with people, and not all segments will always provide the same value or opportunity over time. Looking at segments through multiple lenses (highlighting different characteristics, variables and inflection points) will help brands adapt more effectively and align with valuable audiences.
It can be tough to translate segmentation profiles into media targeting proxies. Segmentation-to-audience mapping during research and analysis will help you avoid costly misinterpretation. It's also important to know how much of a segment is reach-able via advertising targeting and by which criteria to maximize targeting strategies.
Homing in on addressable audiences
An addressable audience refers to the total number of online people a media platform can reach via targeted advertising campaigns. In a connected era of advertising, this definition needs to be updated to include any media channel that is addressable. Before digital, addressable targeting was the purview of postal address holders, such as newspapers and magazines, with addressable advertising taking the form of direct mail and print ads.
Email addresses are invaluable to identity management, but if you are looking to round out first-party data, increase precision and personalization or target customer look-alikes on specific criteria, then the postal code is equally a must-have. The postal code allows for more targeted, personalized and relevant messaging and channel sequencing that is digitally compatible, improving omni-channel experience and contextual relevance. It gives marketers new ways to reach desired consumers and provides a unified view of consumer identity that brings online and offline together. And the fact that people are more likely to share their postal code with a brand than they are their address makes capturing it a relatively easy way to increase relevance and unlock more actionable insights – particularly now as brands look to improve first-party data and work with partners to add second-and third-party data layers.
As cookies are phased out, addressable digital audiences will be harder to reach at scale or create personalized ads for. Walled-garden environments like Facebook will max out reach. The ability to target large known audiences with personalized advertising provides a viable alternative.
The social side of direct mail
Direct mail works well with social media and influencer marketing to balance reach with precision targeting and brand with response. The channels can also improve brand trust, audience receptivity and interest.
Whether sending direct mail to influencers or using influencer-generated content in a direct mail piece – the combination brings the best of precision, personalization and social together. Omni-channel direct mail can include exclusive digital content and enhance the ability to collect zero-party data. You can provide influencer-specific pieces that act like unique URLs in retargeted or personalized direct mail, like social media offer codes.
Influencer marketing can also work inside the brand's user base by recruiting fans for user-generated content (UGC), peer-to-peer marketing or tapping brand communities to enhance participation. With research showing that UGC impacts the purchase decision of almost 80% of consumers, its use in combination with direct mail can have a lasting impact in the home. The decision-making influence of the home in combination with influencers creates a strong conversion scenario. Another way of looking at influencer marketing is through collaborations with other brands that can work toward acquisition, engagement or retention goals.
Understanding the affinity networks your brand and customers belong to based on like-minded attributes like interests and values can generate influence. There are many ways to combine different types of targeting with influencer marketing and direct mail to engage audiences in ways that enhance their identity, make them feel valued and strengthen brand affinity. But bringing out the social side of direct mail requires an integrated, omni-channel approach to the market that uses paid, earned and owned together and combines different targeting strategies.
The home is an identity hub
There are 875,000 postal codes in Canada reflecting where we live, shop and work. Each postal code includes an average of 20 individual addresses. The data attached to a postal code can be used to precisely target people, shape competitive strategies or contextualize your customer understanding. Address intelligence helps you find the people who look most like your strategic target or existing customers. It can also help you understand the changing dynamics of neighbourhoods and calculate household penetration, size opportunity and competitive saturation.
There's more to a postal code than six alphanumeric characters. Where we live provides a stable data anchor that says a lot about who we are and how we live. Our homes have become identity hubs for all kinds of data that reflects our motivations, decisions, aspirations, behaviours, interests, lifestyles and life stages. We are regularly – and increasingly – shopping from our sofas and beds. Our homes have become delivery centres for groceries, on-demand dining, curated subscriptions and other online purchases. One-to-one commerce is making the home central to the customer journey, and direct mail is increasingly taking on customer experience and working closely with social and influencer marketing.
A study conducted by PebblePost, a leading digital-to-direct mail marketing platform, reveals that nearly 9 out of 10 purchase decisions are influenced or made at home. This makes the home an influential space for targeting and brand experience:
The central role of the home, coupled with 90% of intent data available online and 90% of purchases occurring offline, means that marketers must align digital and traditional marketing strategies – including direct mail – to maximize ROI and drive conversions across every purchase channel.
The postal code offers multiple identity vectors for analysis, consumer profiling and targeting, including
Age, household structure and income
Household ownership, dwelling type and length of time lived at an address
Online shopping behaviour and category spending indicators
Pet and car ownershipLife stage, lifestyle clusters, interests and hobbies
From a media perspective, you can use postal code data to understand audience coverage and composition, improve segmentation and identify the right targeting criteria and level of targeting precision, ensuring reach and targeting goals are met, both in the media mix and within direct mail efforts. And remember, we don't need to reserve digital identity data for online.
Certainly, as personalization further influences our interest in shopping and sourcing locally and drives expectations for omni-channel brand engagement, the postal code is becoming an invaluable asset in the marketing data stack. Marketers can quickly up their game by combining postal code data with digital to enrich their ability to understand, segment and target customers with relevance. You don't have to be doing direct mail to benefit from postal code data. However, direct mail is the only channel that can truly deliver on the benefits of postal code targeting to improve marketing effectiveness.
---
You might also like:
---
Tuning into precision
Canada Post Smartmail Marketing™ offers a comprehensive suite of targeting dimensions and data services to help marketers define effective targeting criteria with three different levels of precision for direct mail marketing.
Neighbourhood Mail™ connects you to every home and apartment in specific neighbourhoods across Canada. Maximize audience reach and geofence using broader targeting attributes like drive times, household in-come and trading zone boundaries.
Postal Code Targeting increases relevance allowing for surgical targeting without personalization for acquisition efforts where your targeting criteria are narrower or psychographic. Efficiently optimize acquisition and promotional efforts with customer suppression.
Personalized Mail™ enhances one-to-one customer engagement and retention. Deepen brand experience, increase personalization and lifetime value or learn more about them. Layer postal code data onto existing customers to find look-alike audiences.
The ability to visualize data makes it easier to identify actionable insights and home in on the targeting criteria and strategies that are the most valuable to your campaign goals. Visualization puts data on a map to help you see geospatial patterns, outliers and opportunities.
Canada Post's new data visualization tool maps out your data so you can visually explore marketing opportunities. It can produce multiple data overlays to make data more tangible, connecting the dots in new ways so that you can create a multi-dimensional picture of targeting opportunity. You can overlay your customer data, store locations, where you've mailed previously, competitor data, mobile foot traffic data, demographics and other Canada Post proprietary data.
With the data visualization tool, you can:
 Interact with a customized dashboard with multiple data layers to get insights on your customers, market and addressable audience size.
Select the targeting criteria that matters most to your business to inform your approach (sales data, store locations and competitor locations, combined with third-party sources such as demographics, Environics PRIZM segmentation lifestyle clusters and e-commerce behaviour). Create seed audiences through look-alike modelling.
View previous and recommended Canada Post Neighbourhood Mail routes that best match your target audience and marketing objectives.
Use foot traffic data from mobile devices to see campaign results against your strategy and use it to optimize your next campaign.
Data visualization can add new layers of insight, relevance and influence to your media mix to connect, captivate and convert audiences.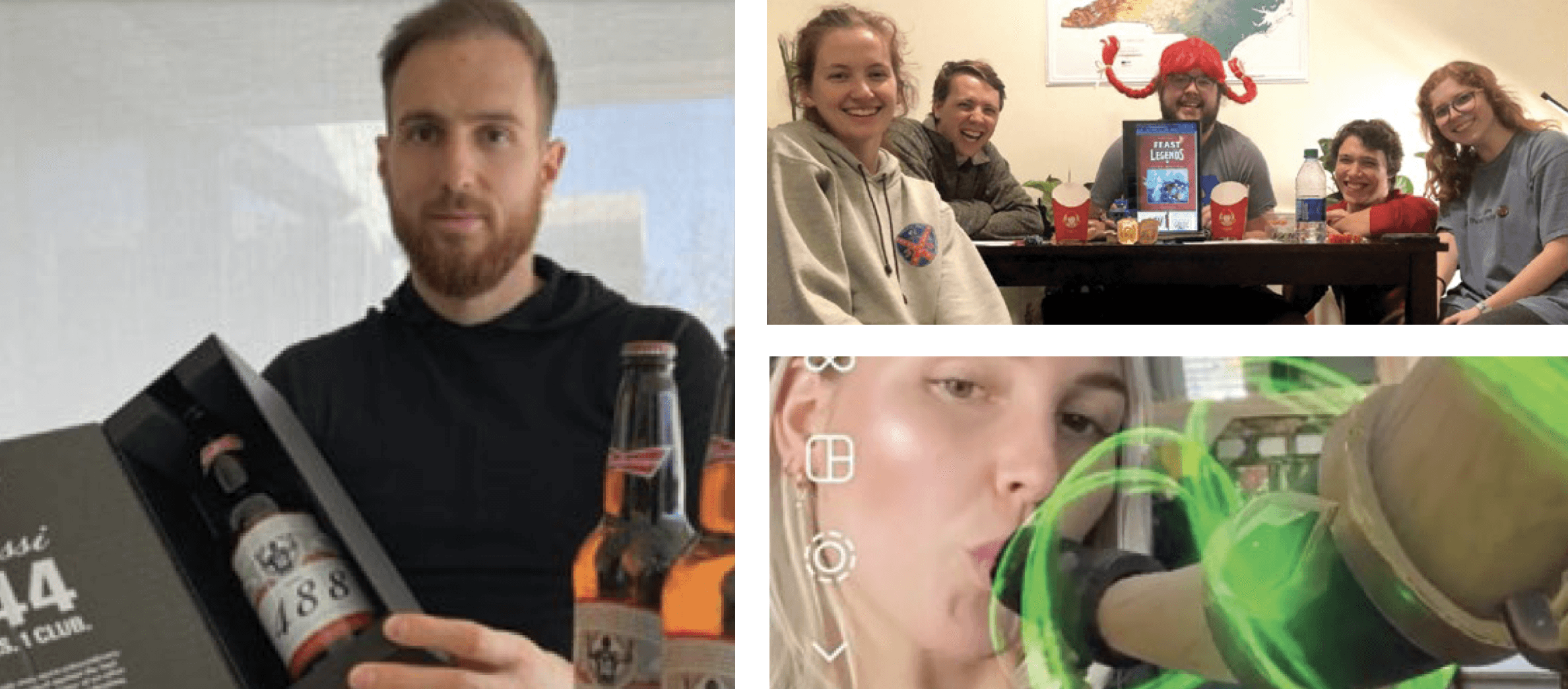 All under one roof
Advertisers need to re-evaluate how to identify, target and engage audiences in a compliant, brand-safe way that does not compromise user experience or marketing effectiveness. While we're not suggesting direct mail is the only solution, the evidence tells us that direct mail, postal code data and the home can bring a lot of value to modern marketing needs.
By thinking more about what you need from data to reach, relate to and activate your desired audience, the performance of each channel will become more effective. When you are considering what data you need, don't overlook the data potential in people's homes.
It's all under one roof:
Direct channel
Large addressable audience
Postal code identifier
Scalable, multi-dimensional targeting data
Personalization and media sustainability
Data integration and visualization
Omni-channel connectivity and programmatic capability
Brand and performance effectiveness
Highly trackable and measurable channel
Brand-and privacy-safe premium environment
Key takeaways
Identity needs to translate into targeting criteria.
Look beyond digital for addressable audiences.
Direct mail can add new layers of identity value to your targeting.
Want help putting the pieces together?
We can show you how to effectively integrate direct mail into your media mix.
Let's chat