A new era of commerce requires renewed investment in identity. Policy is playing catch-up with technology. New privacy-forward marketing orientation is seeing the sun set on third-party advertising IDs (and new regulations are also around the corner for AI and algorithms). What initially felt like a Chicken Little moment has evolved into recognition that this broken technology served up people's personal information for monetization without consent.
---
Enjoy this featured INCITE audio article anytime, anywhere.
---
As Microsoft CEO Satya Nadella plainly stated, "You'll only have permission to profit as a business if you have customers' consent." That's because the very thing marketers rely on for attention, relevance and growth had become commoditized: people's identity.

Commoditizing identity
Third-party cookies were intended to create a simple link between publishers' audiences and brands' target audiences for ad serving. They did that – and more. Third-party cookies became invasive, eroding the ad values system. As a result, they had a significant negative impact on the industry. Ironically, paying to avoid ads became a nice business model for many platforms.
In a 2020 Epsilon webinar on third-party identifiers, the company pointed out that we as an industry have been hijacking the first-party relationships between users, publishers and their content – eroding data value for everyone. Publishers own the first-party signals around those relationships. Ad tech is not a relationship – it's skimming the surface of ad hoc data.
Third-party cookies, misaligned to more significant societal shifts related to identity and technology, have overstayed their welcome. Advertising rules are now being rewritten, putting people back at the centre of value creation and giving technology a supporting role. The shift moves ad targeting from buying the audience to earning the audience based on higher-quality data and ad environments – success determined by how well you align to your audience's identity, needs and context.
An opportunity to take the ultimate customer-centric step forward, to move past identifiers and digital behavioural signals, requires an investment in the identity of your customers.
As the industry looks to replace third-party identifiers, two things are clear: we're not trying to reinvent them, and there won't be a single solution. The question marketers need to focus on isn't about what's replacing third-party cookies; it's about what identity means to value creation:
Do we understand our customers and what they identify with?
Are we connecting identity to our data strategies?
What kinds of identity questions are relevant to our business and customers?
Do we know what targeting criteria are actionable and valuable?
Are our brands creating an identity exchange?
---
You might also like:
---
Identity evolved
The reciprocal connection between identity and consumption is not new. The things we consume (not just products) shape us as much as they reflect us – our values, beliefs, needs and wants. It's just become more ubiquitous. In a past issue of INCITE, Dr. Martina Olbertova explains:
"We're headed in a new direction of personal relevance, driven by the power of identity. The idea is that if we understand where people draw identity from, we can build more personally relevant brands. The consumer paradigm is shifting from aspiration to identity, from ownership to usership and from buying to being. Authenticity is not a trend: it is a 180-degree shift in market dynamics, and it reflects a consumer culture that is reorienting from brands to people. It is no longer about people looking up to brands as vehicles of praise, image and social aspiration. Rather, it is now about brands looking up to people and embodying their values to help them express their own authentic identities."
Identity brands used to be reserved for luxury categories. No longer. Buying from Muji says as much about our aesthetics, values and allegiances as buying from a luxury retailer. Brands are using trends like collaborations to bring dimension to their own brand identity and appeal to that of their customers. In this way, brands become facilitators of connection between like-minded people and other brands.
Almost weekly, we read about both the positive and negative effects of social media on identity – yet Gen Z considers their online identities as their most authentic selves. Community platforms and tools are proliferating to answer the call of identity that mainstream social media has not captured. Influencers are becoming integral to identity-based commerce. Yet when we look at ad investment online, identity isn't captured: 70% of digital investment is in walled gardens, while 67% of digital audience interaction falls outside – an indication that there are misalignments between ad investment and identity investment.
All brands, to varying degrees, need to put identity at the centre of value creation. In the age of connectivity, macro-drivers like meaningful consumption and sustainability, one-to-one commerce and precision at scale are shepherding us there. No pressure.
Digital identities are the foundation of our rapidly evolving technology-based and data-driven economy and society. Our identity is connecting to objects and environments in the physical world. Intelligent devices are learning to identify with us – our preferences, habits and moods. Thermostats have the sensitivity to read the room. Alexa is conversing with us. Google Assistant just wants to help. Technology brings our digital identities to bear on the physical environments we inhabit.
As we orient ourselves toward identity, we need to take stock of what we do and don't know about how identity evolves and expresses itself in everyday life – particularly coming out of the pandemic, which has had a reorienting effect. In Renaissance of Me, Interbrand observes: "We see a far more enlightened expression of 'me' in 2021 … a huge shift in expression: From 'better than you' to 'best for me.'"
This mental shift has big implications for building brands, experiences and messages.
The Humankind Study conducted by Leo Burnett Canada in 2021 found that 76% of Canadians don't believe brands clearly understand their concerns, issues and problems – suggesting that brands need to invest more in understanding what's best for Canadians.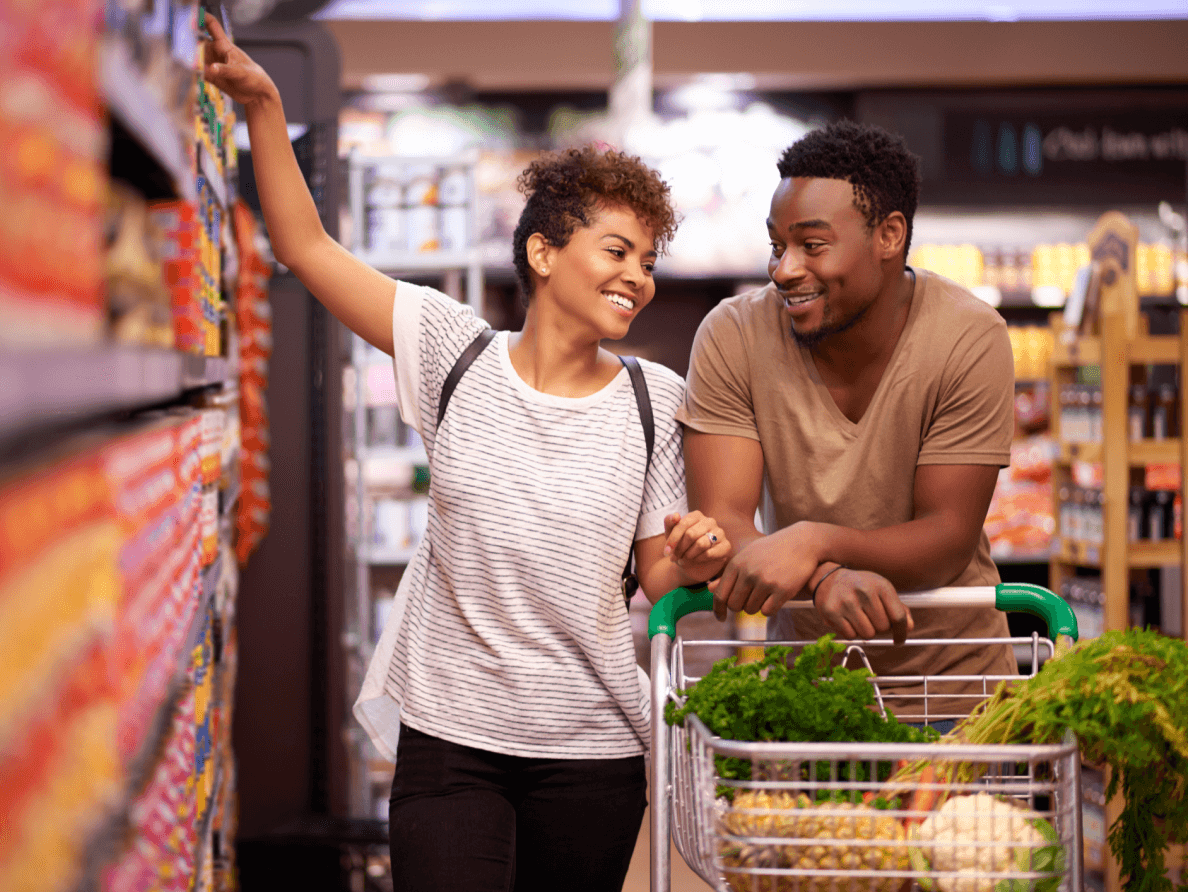 One-to-one
Data is becoming embedded in all areas of human experience – blockchain, cryptocurrencies and NFTs are already signalling a very different future focused on alt-authentication, fair exchange, consent and identity.
More immediately, data precision, direct channels, access to addressable audiences and first-party data will require companies to put a very human lens on data strategy and etiquette. Alternative tracking and data interconnectivity will take advantage of apps and APIs as first-party channels become more central to earning an audience and delivering a broader range of ecosystem value.
As companies figure out their data strategies, a future-forward look at concepts like data self-sovereignty (people managing their own identity data, not brands) will help companies see data as part of their business model and people as stakeholders, not consumers. Data precision has entered the biological realm. It's no longer at the fringes, with companies using biological data for security, product development, premiumization and customization and user experience. Companies will need to consider its use and value.
One-to-one commerce should help companies build stronger brands and become more responsively aligned with their customers. The run on first-party data requires sensitivity to consumer context, because it's you and everyone else vying for the same data. And all this data still doesn't guarantee a meaningful connection to customer identity. A different approach is needed.
One-to-one commerce promises to be organized around the consumer and to not commoditize customer relationships. Focusing on first-party relationships and building connections first is critical. Connection facilitates data; data enables connection. Around we go.
When we think about building direct relationships with people, we also need to take an omni-channel view of data. Digital identity doesn't mean online. Our digital identity will connect to our physical environment (spaces and places of engagement), adding contextual nuances from moment to moment and across the customer journey – the attributes of identity shifting in terms of relevance. For instance, values may play a more influential role in one targeting context than in another mood.
Identity in context
While cross-context IDs are fading, contextual identity is rising. Robin Berjon, VP of Data Governance at the New York Times, doesn't think this is a problem for the simple reason that identity is about people, not identifiers. Since we express our identities in contextually different and fragmented ways, he questions the real value in cross-contextual tracking. He writes:
"The fragmentation of identifiers is a blessing for users as it finally aligns the digital world more closely with their expectations. Identity is by nature fragmented: we present ourselves as different people in different contexts. Identity is only ever meaningful, and meaningfully actionable, in a specific context."
Similarly, Ana Andjelic, author of The Business of Aspiration, believes communities, not individuals, are the new unit of marketing. She explains:
"Netflix's 125 million global viewers are divided into 2,000 'taste clusters' that group people based on their movie and TV show preferences. At the same time, Netflix content is extensively tagged and based on these tags and their connections, divided into micro-genres. Micro-communities and micro-genres are then matched up."
Communities are influence networks built on contextual identity – reflecting common values, interests and communal experiences. Another important element of communities (and fandoms) is participation which creates an investment in shared outcomes. By strengthening first-party relationships, communities serve brand economics in many ways.
A great example of this is IKEA's oversized blue shopping bag. Designers and fans alike took the bag and fashioned it into new wearables. IKEA encourages product hacking that helps people customize and upgrade their products. The brand recognizes the ecosystem value in this and how it serves customer identity.
And when it comes to the metaverse (a set of virtual spaces where you can create and explore with other people who aren't in the same physical space as you), expect a playground for identity that brings a whole new dimension to self-expression, shared experience and community. It will also create an entirely new set of digital authentications via NFT avatars, for example.
Context has always been a strong media performer as it aligns with what audiences care about and where they spend their time (and why). Data precision combined with one-to-one commerce emphasizes the right time, place and message. Audience profiles will need to be multi-dimensional and adaptable to reflect the individual in context, with more time spent understanding the right targeting criteria based on shared interests and values, micro-communities, environments and media channels (online and offline).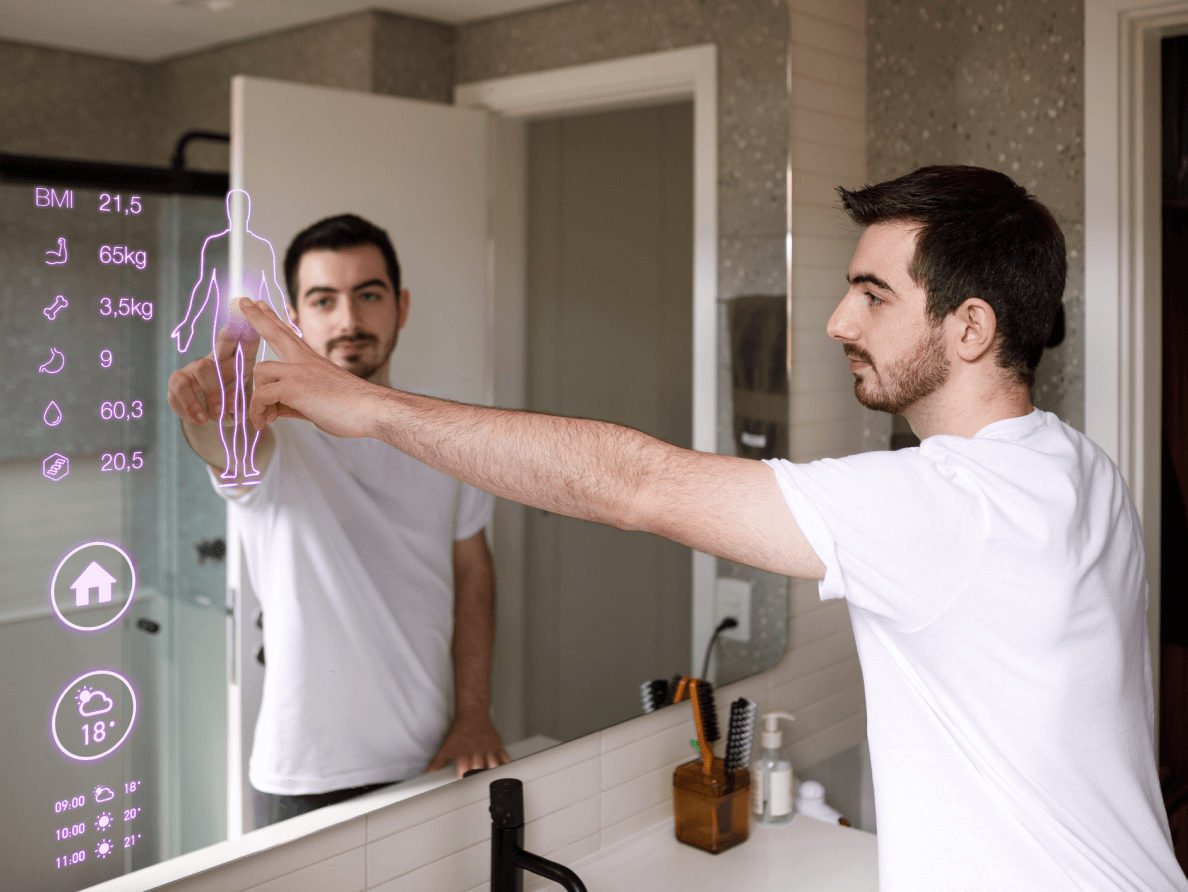 Brand identity
Identity matters to brands as much as for people. Think of brand-building as a value exchange of identity. Branding originated from the need to identify ownership or a producer based on a recognizable and distinctive mark. Today, people still need to identify brands, but they also need to be able to identify with them. And that's about meaning.
Meaning is the top predictor of brand valuation (it's also a key driver of consumer behaviour). A brand's identity contributes to the recognizability and meaning of a brand. From promise to purpose to personality, it is a critical component of building brand equity to attract new customers and keep current ones. For this to happen, Interbrand explains: "You need people to recognize you, trust you and like you. Branding is one of the most effective tools for sellers to influence buyer recognition, trust and affinity – and thereby generate economic value." With the current trajectory of DTC saturation, increased price sensitivity and less brand loyalty, brand identity creates a critical shortcut for consumers. That's why it's worth investing in.
Brands need distinctive assets, and they have to have a personality. From story, visual symbolism, experiential principles, language and tone, actions and ads, everything plays into the expression of brand identity.
Connecting to identity
We've entered a new era of value creation that requires an investment in identity, both of brand and of customer.
We shop with our identities – how we live, who we are, our interests and values, and what we want to feel and express. People create their sense of identity and choose brands that support that. We need to ask ourselves, "Does the identity data we have even reflect the people who can grow our business?" and "What might matter more to them that we don't yet know and use?" Understanding that someone's identity is defined by them, not us, reflects on the data we collect, the customer experience and the content we create. And people are increasingly experts at building and expressing their own personal brand.
The problem to solve today is not a scarcity of data but a lack of connection. We need to consider what data is essential to identity concerning people and business value creation. Critically demonstrating the lack of connection in relation to customer-centric data uses today, Doug Stephens, founder of Retail Prophet, observed on LinkedIn after speaking with multiple major brands at a retail event, "They all want more data but don't know what they'd actually do with it."
Brands can be ideal facilitators of connection through understanding and alignment – establishing meaningful relationships with consumers by acting as connectors first (to meaning, solutions, community, social impact, self-expression) and sellers second.
---
Key Takeaways
Identity is about people, not identifiers.
A customer-centric lens is needed to capture identity.
More data doesn't guarantee a meaningful connection.
---
Want help putting the pieces together?
We can show you how to effectively integrate direct mail into your media mix.
Let's chat